FEATURES
How Australia Influenced Son Little's Magical New Soul Record
By Marcus J. Moore · Photos by Ralston Smith · September 22, 2017
If you find yourself in Australia's Northern Territory, stay away from the bats. "Imagine something really big hanging upside-down from that tree," says Aaron Livingston (aka Son Little), pointing to a hardwood outside the Brooklyn Bowl in Williamsburg. "They make this high squealing noise, and people are just walking under them, not fazed at all. I found it horrifying."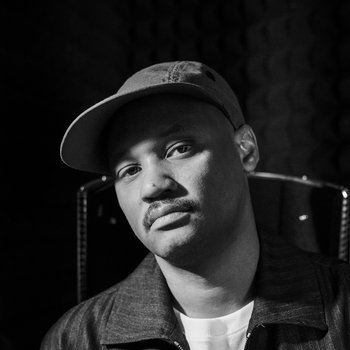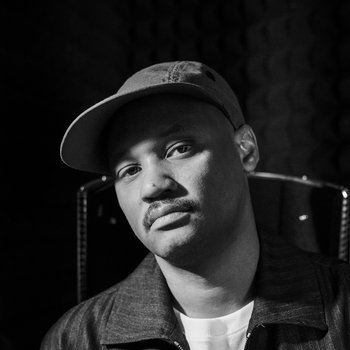 Livingston's new album, New Magic, came together in those surroundings, far away from the hustle of city living. Full of crocodiles, national parks, and waterholes, the Northern Territory is vast and remote, a perfect place for the easygoing Livingston to craft his wistful soul music. His art calls to mind the Muscle Shoals Sound of the 1960s, blending R&B, gospel, and Delta blues into a smooth mix. Above it all is Livingston's best asset—his voice—a delicate, raspy instrument capable of conveying several different emotions: love, heartache, regret, and acrimony. Livingston's career dates back to 2011, on the Roots' song "Sleep," where the singer's chilling hook bolstered Black Thought's deliberate narrative. The song was a dark tale of innocence lost, and Livingston's gut-wrenching tone heightened its impact. On his own song "Lay Down" from his 2015 debut LP, Livingston was sweeter, his voice modulated to convey earthy romanticism.
New Magic continues where Son Little left off, an evocative album rooted in the work of Memphis soul music greats like Al Green, Otis Redding, and Wilson Pickett. Where the first LP mixed acoustic and electronic elements, New Magic is streamlined and mostly downtempo, a gripping blend of relaxed campfire songs. Livingston was particular about the first album's production—the way the instrumentals sounded, and the composers with whom he worked. For New Magic, he focused more on the writing. "I wanted to write songs in a really simple way," Livingston says. "My goal was to be completely done with the album by the time I got to Australia, but when I got there, it felt eerily calm. Something got into me that wanted to get out."
As a result, New Magic is full of crystal-clear songs with deeply-felt lyrics that tackle the nuances of pain and love in a straightforward way. Such a direct approach wouldn't work for other singers, but with Livingston, you're pulled in by the weight of his delivery. It transports the listener to the music of yesteryear, even if the messenger is still young. "Even as a child, I carried myself like an old man," Livingston says with a laugh. "I think the contrarian, ornery old man inside wouldn't allow me to accept other people's definition of what I should be. That's carried into my career. I've always wanted my songs to define themselves."
New Magic is a nocturnal album best suited for headphone listening in the dead of night. On the cover art, Livingston sets fire to his wooden guitar, presumably to stay warm in the Australian Outback. In turn, New Magic smolders in a way that his previous work hasn't, especially on songs "Mad About You," "Kimberly's Mine," and "Demon to the Dark," which unfold like soft lullabies. Then there's a tune like "O Me O My," a brassy mid-tempo stomp similar to Sharon Jones & the Dap-Kings.
Months after his life-changing trip to Australia, Livingston looks fondly on the time he spent there, even if he has a few parting shots for its tree-dwelling mammals. "They're like flying cats if you can imagine that. You don't want to," Livingston says through a smile. "I would go back because the people were so gracious and happy that I was there. It really was an amazing experience. I would never turn down an invitation to revisit, but I'll probably spend more time indoors."
-Marcus J. Moore