FEATURES
Sobs are the Present and Future of Singaporean Indie Pop
By James Gui · November 09, 2022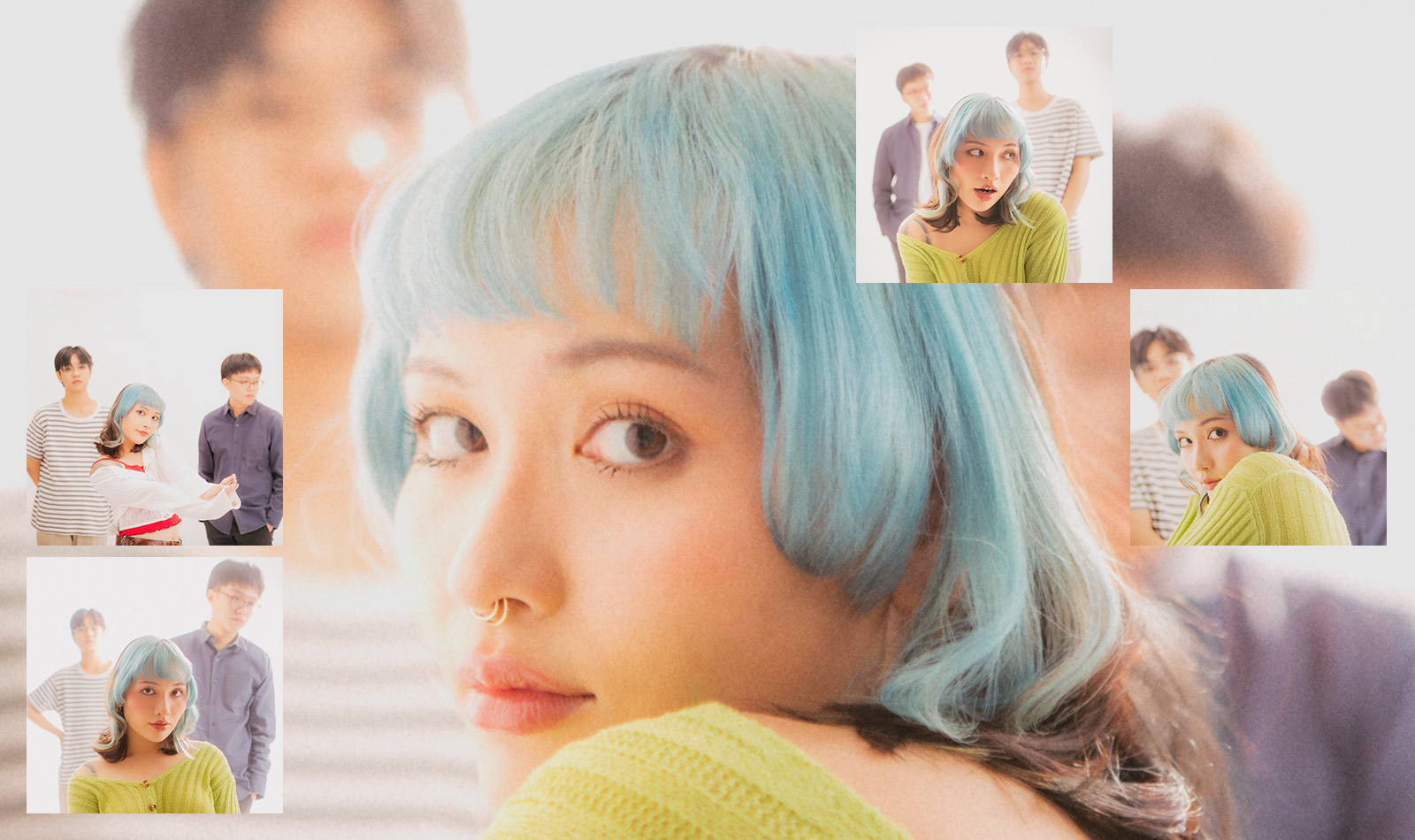 Forty seconds into "Air Guitar" and vocalist Celine Autumn is already delivering one of those hooks that latches onto one's brain and doesn't let go. Pop is etched into Singaporean trio Sobs' DNA; the album cover and tagline ("the sound of pop music from Sobs!") are redolent of '90s shibuya-kei chic, while strains of indie pop, jangle, pop punk, and synth-pop converge in the record's sound.
"We just love pop," says Raphael Ong. And on Air Guitar, each member brings their own manifestations of that love. Autumn's childhood obsession with 2000s Disney Channel anthems mingles with her latest hyperpop songwriting as Cayenne: "When we first started Sobs, Cayenne wasn't a thing yet," she says. "After Cayenne, I noticed another side of me, and now I write more cohesively in both projects trying to draw influences from both sides." Jared Lim, on the other hand, brings to his productions a mixture of Kero Kero Bonito, Crying, and "I don't want to say it, but Weezer." And Ong is the group's resident digger, trawling the Internet for the rare shibuya-kei ephemera and scouting the present-day indie pop scene in Asia for his label Middle Class Cigars.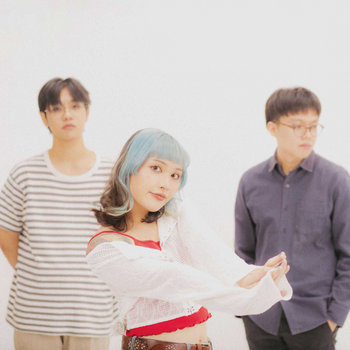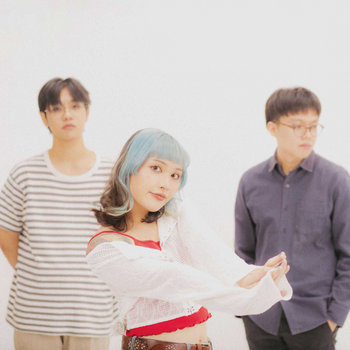 Merch for this release:
Compact Disc (CD), Vinyl LP, Cassette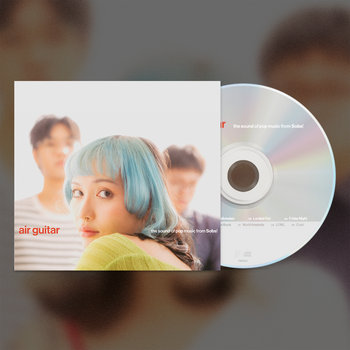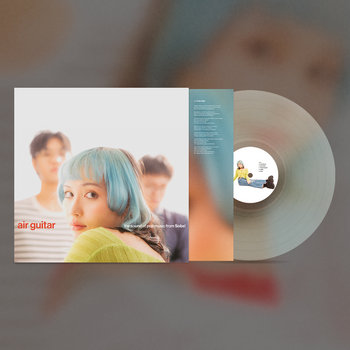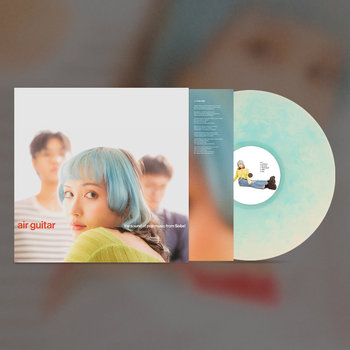 Chatting over a video call with the easy rapport of a band whose primary mode of working is online, they tell me of the band's origins on the Internet. "In 2016, I posted on soft.com.sg and just listed some artists I liked," says Autumn. "It's kind of like a music Craigslist, and the slogan of the place is 'It's Music in Singapore.' Isn't that quite a dope slogan?" adds Lim. He reached out, sent some instrumentals, and the two initially formed a short-lived project "that was like bad electronic music," says Autumn.
"Jared and I actually met at a CHVRCHES concert," says Ong. "We were big CHVRCHES fans, we would queue up at 5pm for a show at like 8pm every time they came." Connecting online, Ong heard of Lim and Autumn's indie pop aspirations and wanted in. They put out Catflap in 2017, a bedroom pop affair as cozy as its cover implies. Full-length Telltale Signs followed the next year, with bigger arrangements and live drums. And then there was a four-year silence.
Merch for this release:
Compact Disc (CD), Vinyl LP, Cassette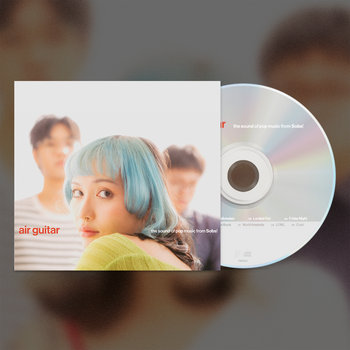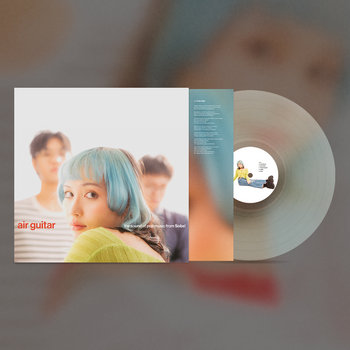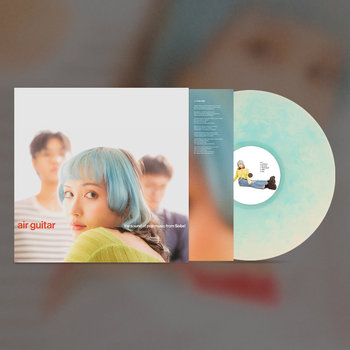 But they were far from inactive; rather, they were painstakingly assembling and iterating the record that would bring them, finally, to the United States. "There's only so much that we can do in Singapore," says Ong. With a lack of mid-size venues and a smaller domestic market, being a musician in the famously conservative city-state can be tough. With Air Guitar, Sobs joined the likes of other Asian acts like Taiwan's Elephant Gym and Japan's toe on Topshelf Records, with an American tour soon to come. "It's something that we've all collectively worked hard towards," says Lim.
And while they're excited to play in the States, they're certainly not rookies on the international stage. They're connected to the Southeast Asian indie pop scene in the Philippines, Malaysia, and Indonesia, having played in Manila, Jakarta, and Ipoh, among other cities. "They are meccas in their own right too," says Ong. A performance at Mow's Bar in Quezon City stands out for them in particular. "Everyone was singing along to our songs," says Ong. "Even unreleased ones!" Lim chimes in. With only an EP out, everything "felt real in that moment," says Autumn. "A lot of people from that show became my friends."
The band also gives credit to the "indie uncles that were active in bands in the early '90s that continue to support us." One of them is Shaun Khiu of MONSTER CAT, who assists with drumming. Lovingly dubbed "shugaze" (a pun on 叔叔, or uncle), the first generation of indie in Singapore includes bands like The Padres and the Oddfellows. "We owe quite a bit to them as well, especially when we first started," says Ong. Of course, they're also indebted to their contemporaries in Singapore like Cosmic Child, whose member Zhang Bo lent his bass chops to the record. But the band pay it forward as well; Lim is credited with helping produce for their peers in CURB and Forests.
Merch for this release:
Compact Disc (CD), Vinyl LP, Cassette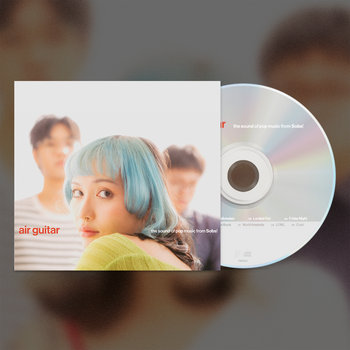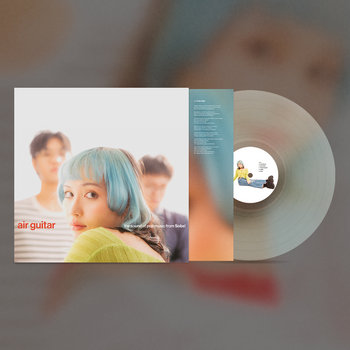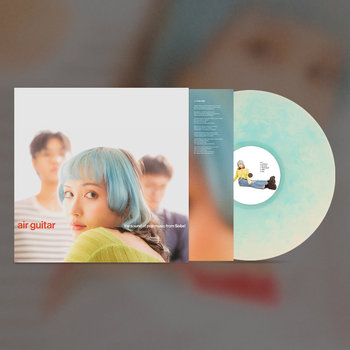 With a healthy regional scene and the support of previous generations at their back, Sobs have come into their own on Air Guitar. "This latest album kind of felt like a combination of everything, and we just were not afraid to do whatever we wanted," he continues. That musical abandon rears its head when "Friday Night" transitions from its sugar-coated hook into a turbocharged drum & bass belter. "For months the song was just sitting on our computers as just a verse and chorus," Lim says. Inspired by "Can You Feel the Sunshine" from the Sonic R OST, he decided to break out of writer's block by throwing some of its breakneck sounds into the track "as a meme." The three were pleasantly surprised by the result. And as with all good memes, the sound of pop music from Sobs is poised to spread worldwide.