FEATURES
The Sheffield Tape Archive is a Post-Punk Demo Treasure Trove
By Daniel Dylan Wray · February 28, 2017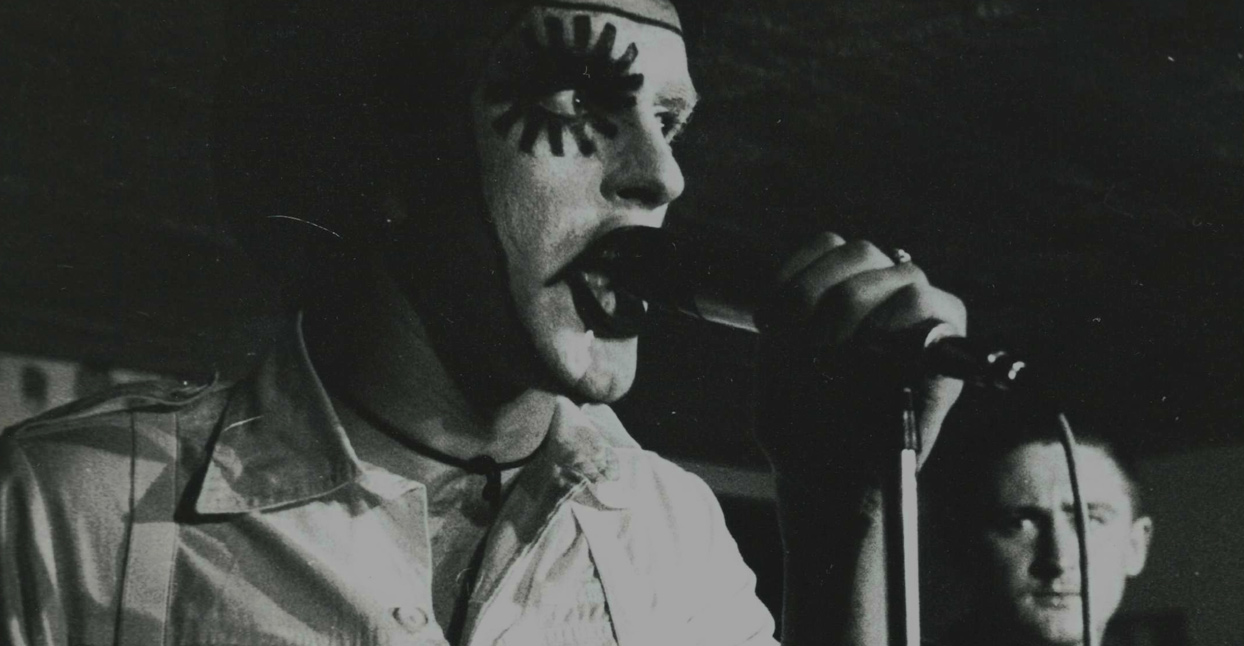 In the late 1970s, Sheffield—the former industrial powerhouse in the North of England—was a city in a state of flux. It was still defined by its manufacturing industry, one that churned out masses of steel and coal. Tall brutalist concrete buildings towered over the city's skyline, drawing comparisons to Fritz Lang's Metropolis. "Sheffield was bleak, colorless and derelict," Jane Wilson of I'm So Hollow remembers, but it would soon become a city defined by its colorful musical output. Despite pockets of crumbling desolation and dreariness, Sheffield began to birth a cultural movement rooted in glamour, Dadaism and futuristic sounds that were both a contrast to, and a representation of, its surroundings. The music took many forms around this period, some groups harnessing the momentum of punk and distilling it into wiry and urgent post-punk, others reimagining the industrial force of the steel mills, whilst others went about creating a template for a new type of electronic music through synthesizer experimentations, tape loops and cavernous plunges into territories unknown.
One such music fan and musician watching these changes take shape was Nick Taylor, the founder of Sheffield Tape Archive. An active gig-goer in the late '70s, he saw early performances from pioneering electronic masters Cabaret Voltaire as well as Jarvis Cocker's favorite band, Artery, who were a vicious and vivacious maelstrom of post-punk fury. Artery feature largely through the archive, which is a collection of (mostly) Sheffield artists presented through demos, live shows and often unreleased or unheard recordings.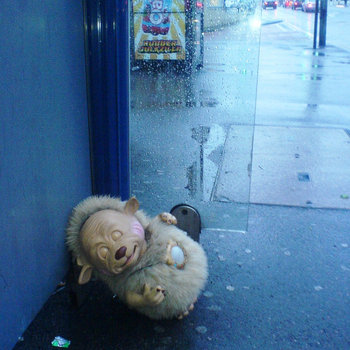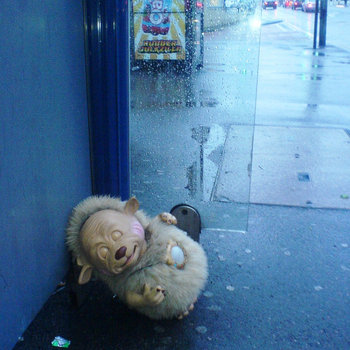 The collection is largely Taylor's own, amassed over the years from personal recordings he would make at gigs and demos he would collect. When he was interviewed for the 2003 book, Truth and Beauty: The Story of Pulp, it became clear – through speaking with author Mark Sturdy on the origins of them – that  Taylor was in possession of some some rare live recordings and word soon spread through the fan community with Taylor then burning CD copies for diehard fans. A few years on Taylor found himself with some unexpected time on his hands. "I was in a serious accident—I broke my back whilst rock climbing. I was off work for nine months, so I thought—all those gigs people have been asking me for, I'll put them on a website." That's when the archive was born, a collection that spans long lost cassette demos from 1977 to live recordings as recent as 2007.
Recently the archive benefited from the addition of new material from the personal collection of Martin Lilleker, a Sheffield music journalist and the author of Beats Working for a Living: Sheffield Popular Music 1973-84. Sadly he passed away in 2016 after being diagnosed with early onset Alzheimer's. There was no direct talk with Lilleker of such a project whilst he was alive, as many didn't realize how ill he was until it was too late. Taylor says that he initially thought his unreplied-to text messages, asking if Lilleker would be at such and such a gig, were just the signs of someone getting a little older and less interested in going out. After his passing, Taylor, along with fellow Sheffield music fanatic Simon Dell, digitized Lilleker's personal archive. All proceeds from the STA recordings go to the nursing home Lilleker spent his final years in.
Specifically, the money has been earmarked for music-based therapy sessions for patients. "Martin's widow, Annie, asked me to sort out his large vinyl collection," Dell says, "Through this, we came across a box of cassettes. They were demo tapes and private recordings by local bands that he had kept for over 30 years, so presumably they meant a lot to him. A lot were generally unreleased or had been unavailable for many years." From Lilleker's personal archive Dell selects the Vendino Pact recording—Vendino Pact were a post-punk outfit involved in sound-tracking theatre productions—as a special one. "The Refugees stage play soundtrack had been known about for years, but it wasn't known if [the recording] existed," Dell says, "It really captures the cross-fertilization between music, stage and art that was prevalent at the time."
The archive includes both cult and popular acts, such as: Clock DVA's 1979 demo, Pulp live at the Hallamshire House in 1984/85, a 9 track demo collection from the Surface Mutants (7 more songs than they ever released), Hula live at the Leadmill and I'm So Hollow's 1979 original demo recordings. The singer from I'm So Hollow, Jane Wilson, reflects on those recordings from 1979, taking place at Cabaret Voltaire's studio at Western Works, an old cutlery factory. "It was damp and cold. I remember the staircase being marvelous, drab with paint peeling, a shadow of its former glory but these buildings reflected the new industrial music perfectly and were a fitting background for creativity." It was here the group began to cement their sound, fusing the propulsive charge of insistent and piercing guitars with a natural melodic edge, recalling a slightly less pop-soaked Pylon. The "Western Works Sessions" made their way to John Peel's ears, and on August 13th, 1980, I'm So Hollow were invited to record an infamous live session for his show. Playing four tracks, their sound benefited from the broadcast quality recording but lost none of its spunk, urgency and idiosyncrasies in the process, the wonky and squelchy electronics on tracks such as 'Fashion' and 'Monotony' take the songs in a distinctly other worldly and dystopian direction, elevating the songs far beyond the guitar-heavy post-punk norm of the day.
The archive has created a home for various recordings that many thought were dead and buried. "Molodoy and Dachau Choir were both favorites of mine," Taylor says of some of the rarer findings. "In Molody the singer would dress as Alex from A Clockwork Orange. I thought they were a bit like early Siouxsie and the Banshees. When I got in touch with those guys, a couple of them thought the recordings were lost forever. They didn't even have copies."
Molody was not the only band in Sheffield influenced by A Clockwork Orange. The 1962 novel by Anthony Burgess and the 1971 film by Stanley Kubrick as well as, very crucially, the soundtrack by Wendy (then Walter) Carlos grabbed the attention of many. Heaven 17 are named after a scene in the film, and Clock DVA are also partially named after both the film and book. The group's co-founder Adi Newton remembers its impact. "It was an analogy for the state of a dystopian future in which we felt a form of alienation from mainstream society. The cult of youth felt out of odds with the old technology and traditions, so the film and book's concept appealed to us. We loved the soundtrack, it was a big influence on our thinking then in terms of the fabric of sound." A Clock DVA recording features on the archive too. "I think we manage to capture a certain intensity in those recordings," Newton says of the sessions swathed in whirring tape loops, dense bass lines, brooding drones, distorted vocals and an eerie sci-fi hum.
The archive includes many of Taylor's own bands, such as Dog Canute and Sixteen Hooves, but one of his earliest projects is another golden nugget plucked from the depths of obscurity: Heroes of the Beach. The group only existed briefly, played a few gigs, and barely rehearsed. This release captures both a rehearsal and a live recording. Including a beefed up and discordant cover of the Talking Heads' 'Psycho Killer' in which a very young Jarvis Cocker can be heard stabbing away at the guitar.
"There are some gigs I really wish I'd got," Taylor says, cursing the evenings he didn't record, "Like Artery. They were quite confrontational; they would get hold of people and the audience was involved whether they liked it or not. A bit like Nick Cave in the Birthday Party." Taylor also remembers when the group's singer climbed out of a high first story window mid-performance to scale the building and re-enter through another. "He was towering above all these people down below in the street waiting for the bus.".
The project is still an evolving one. "It's a case of the end never being in sight," Taylor says. Whilst there's still a couple of Sheffield bands he would love to unearth some rare recordings of, like Comsat Angels and Cabaret Voltaire, his ongoing quest for making this music public is in the name of posterity and memory. "I've had a few friends my age that have died in recent years. It brings it home to you, some of those people I was in bands with. I could have died, too. when I was lying on the ground paralyzed so I thought, 'Life's too short.'"
—Daniel Dylan Wray