FEATURES
Shamir Wants to Make Pop Music Less Predictable
By Chaka V. Grier · October 09, 2020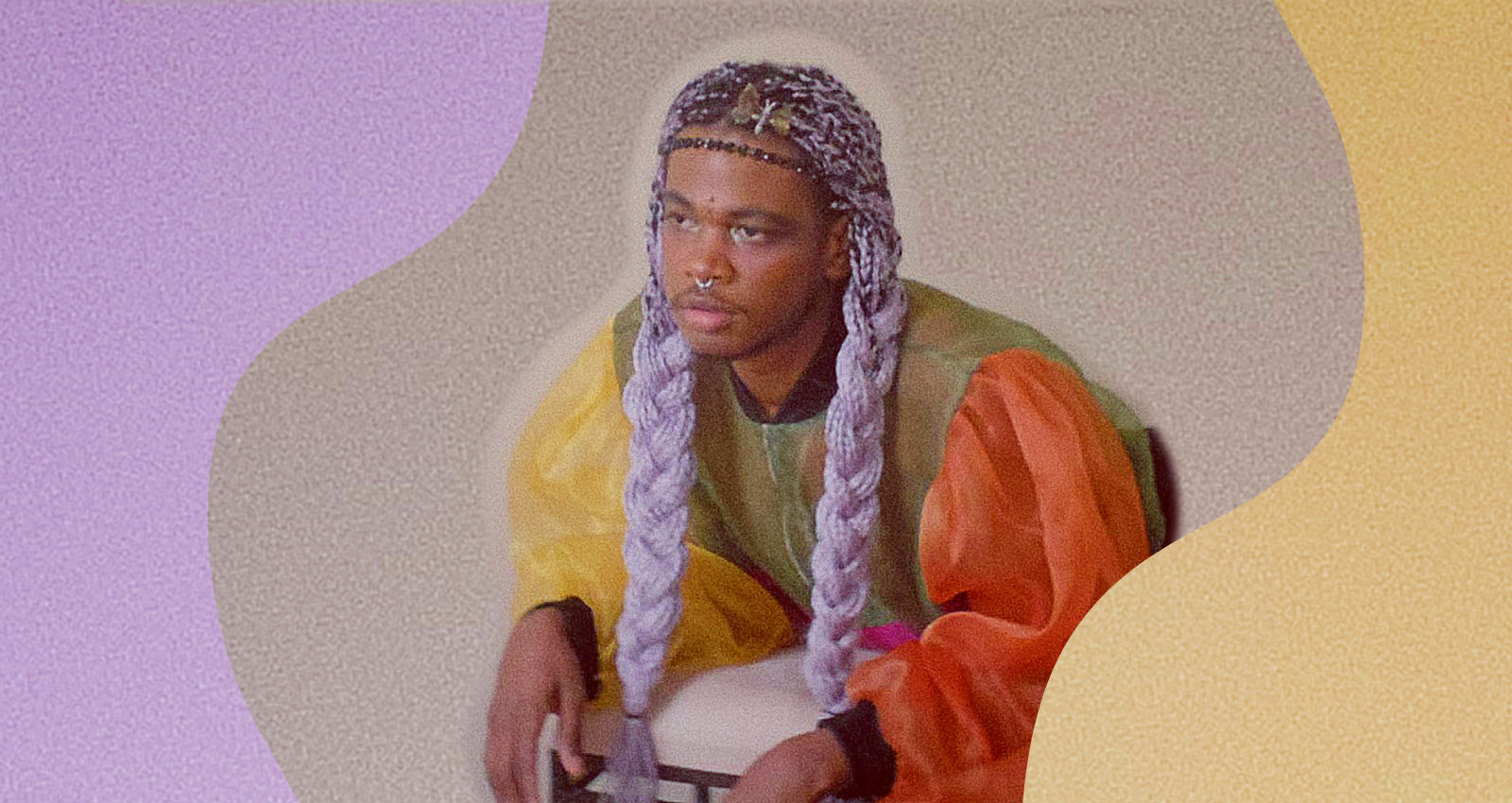 To quote the artist himself, Shamir is prone to "popping off at the mouth." During a zoom call from his home in Philadelphia he wonders aloud whether he can stay the carefree, experimental artist that he is, but also achieve a level of success on par with Beyoncé, Britney, or Rihanna.
"I want to be relatively on that level, but I also want to keep making weird music, and to be known for the fact that my art is good," he says. "Rihanna is my favorite Black pop star in the sense that she doesn't really give two fucks." In some ways, Shamir is already halfway there: he has the single-name status of a pop icon, and his latest album, Shamir, is his strongest album since 2015's Ratchet. He admits that pop-leaning fans that hadn't been "checking" for him since are now flocking back.
In 2014, the Las Vegas teen, who had formed his own punk band in high school, released his Northtown EP. In 2015, he signed to XL Recordings, and Ratchet stardom arrived. The singular artist with the countertenor vocals was suddenly the exciting new voice. It happened quickly—too quickly, in hindsight. "Confidence," is how he answers when asked how 2015 Shamir compares to 2020 Shamir. "This is the first record I've approached with confidence," he says. "It took seven albums, but we got here. For the longest I was just faking it 'til I made it. People say the term 'overnight star' is not a thing, but for me it was literally overnight. I had to spring into action."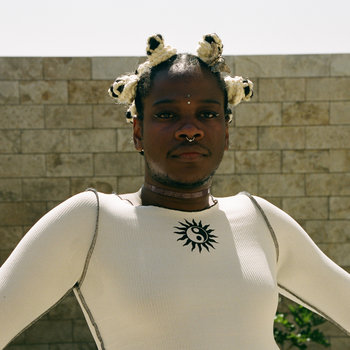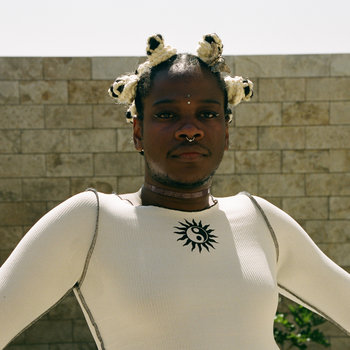 Merch for this release:
Cassette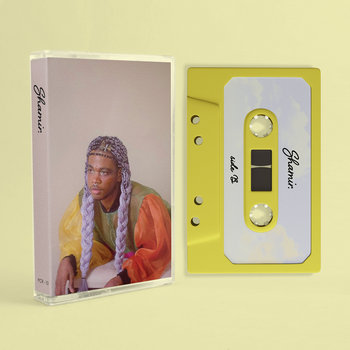 Though he found wide-spread pop success, Shamir couldn't find himself in Ratchet's production choices. An abrupt end to his XL contract followed. "The thing about me—and even the thing that made the early music successful, though I felt relatively distant from it—is that I'm able to insert myself in a very potent way in anything that I do," he says. He continues, "I wrote all the songs. They're me! I've written every single song that you've heard from me. I was just a vastly different version—a much younger version. A naïve and insecure version. The last few years was me pushing the reset button and going at a normal speed. Rebuilding my confidence and re-establishing, figuring out myself, as an artist."
On a string of self-produced albums, including Be The Yee, Here Comes the Haw and Resolution, he made sure that his voice wouldn't get lost again by pushing his sound and experimenting. Fans were divided between those who loved Ratchet's polished electro and those who loved the more DIY, grunge-leaning sound of his later releases. Those years were isolating, but they were also freeing; Shamir is a showcase for those feelings.
The album starts off with a blast via "On My Own," on which he sings, "I don't mind to live all on my own/ And I never did/ And I don't care to feel like I belong/ But you always did." The cool, sparkling "Running" captures the victory of making it through an all-consuming personal darkness. There's even an homage to Lana Del Rey's "Pretty When I Cry," though Shamir admits, "my fan relationship with Lana has been strained these days. Norman Fucking Rockwell! is a perfect album. But I don't think she understands that her biggest fan base aren't recipients of the Norman Rockwell dream, and she needs to realize that."
Merch for this release:
Cassette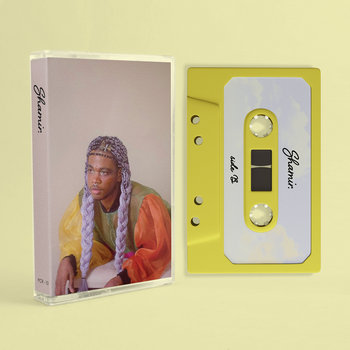 Shamir wants to prove that pop music can go beyond the predictable. "Pop music doesn't need to be electronic-based," he says. "We've been sold that a lot these days. When people think of the biggest alt-artist right now, people think of Billie Eilish and it's like, come on! There's a lot of great pop songs on the records I released post-Ratchet. But the recording and production was self-produced by me—out of complete necessity. I couldn't get anyone to really work with me. Kyle [Pulley], who produced most of [the Shamir] tracks with me, was the first producer ever, my entire career, to reach out to me."
Now ten months into a worldwide pandemic, and the social and racial unrest hastened by the U.S. administration's poor handling of the crisis, Shamir finds himself in an unusual space—he's thriving. He's launched a label, Accidental Popstar, and released music by its debut artist Grant Pavol. With Shamir garnering early, well-deserved buzz, he's taking none of it for granted.
But the pandemic has taken its toll, too, and has prompted complicated feelings in the wake of his new album. "I'm in a very weird place, because obviously this has been a good year for me," he says. "But it also sucks because of the pandemic. I can't celebrate. I'm not touring. It's bittersweet. People like me, who are part of almost every marginalized group, who constantly live in the margins said before Trump was elected, 'This is going to harm us. This is putting our lives at risk.' And a lot of people were laughing about it, because this didn't directly affect them. Now that it's directly affecting them, even privileged people's lives are at stake. Everyone's a bit louder."
The concept of survival has always figured into Shamir's work. "I released 'I Can't Breathe' back in 2018, and people were like, 'Why are you writing about this now?' and I was like, 'Are you serious?' Whenever I'm thriving that's a radical thing. Anytime I'm fighting for my rights it's considered activism. But my art and my music are nothing but catharsis for me. It's for me! It's for me to stay sane. It's for me to stay healthy. It's a part of my survival," he says.