FEATURES
Indonesian Avant-Garde Doom Duo Senyawa Forge Their Own Path (and Instruments)
By Philip Freeman · November 01, 2018
The Indonesian duo Senyawa—vocalist Rully Shabara and instrumentalist Wukir Suryadi—have been together for nearly a decade, making breathtaking (and, at times, unnerving) music and thrilling audiences across the globe who thought they'd seen and heard it all. Their work combines throat singing and other avant-garde vocal techniques, doom metal's subterranean roar, and the clang and drone of industrial "modern primitive" acts like Einstürzende Neubauten or Test Dept. It's an unearthly sound that is at the same time deeply rooted in nature, as evidenced by the track titles on their latest album, Sujud (Prostration). Each piece has an Indonesian name which is translated into English; the list includes "Tanggalkan Di Dunia (Undo the World)," "Terbertaktilah Tanah Ini (Blessed is This Land)," "Kebaikan Tumbuh Dari Tanah (Goodness Grows Off Soil)," and "Kembali Ke Dunia (Return to the World)."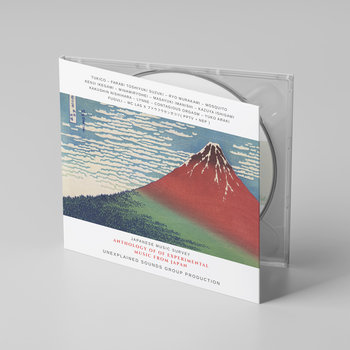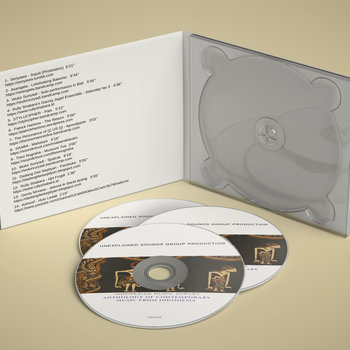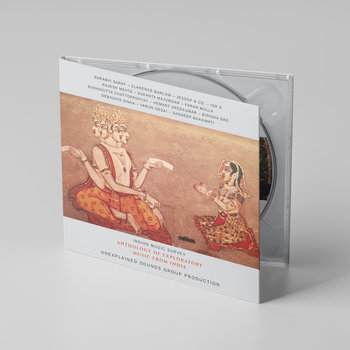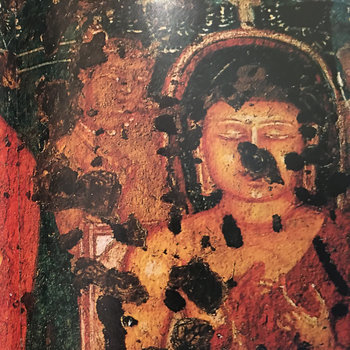 .
00:10 / 00:58
Merch for this release:
Compact Disc (CD),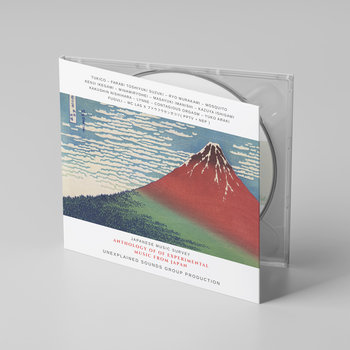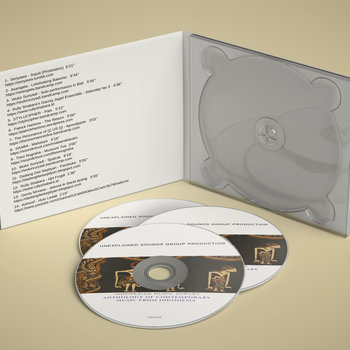 "Tanggalkan Di Dunia," which opens Sujud, features Shabara chanting a mantra-like phrase in a low voice, heavy with echo and reverb; this is eventually doubled, then surrounded by chanted harmonies. When Suryadi's hand-built instrument—a carved bamboo pole strung with a mix of fiber and steel strings called a bambuwukir—comes in, he's striking chords one might hear on a Sunn O))) album. The combination of crushingly heavy music and almost liturgical chanting is immersive, and grows more and more so the louder you play it.
The pair first met at Yes No Klub, an art space in Yogyakarta, Indonesia curated by Wok the Rock, who invited them to improvise together onstage. Four days after that initial performance, they were in a studio, recording their first, self-titled EP. At that time, their music was less overpowering than it is now. Suryadi's instrument sounded more natural, even koto-like, and Shabara's vocals featured a wide variety techniques; his croaks, screeches, and high-speed bursts of syllables recalled the Boredoms' Yamantaka Eye at his wildest. "I did not have any teacher musically, and did not come from any arts school or music academy," he explains. "I learn by watching, dialogues, and trying out myself—basically, learn[ing] from mistakes—and the intensive number of shows is my ultimate training." Indeed, Shabara's performance style has grown steadily fiercer over the years, adding death-metal-esque growls, rabid screams, and nerve-shattering howls to his repertoire.
Senyawa's first full-length album, 2014's Acaraki, contained heavily written-out lyrics and prepared compositional structures, but over time, the duo's music has become freer and more improvisatory: "You can feel references to traditional Indonesian forms here and there, but none of them are intentional," Suryadi says. "Improvisations are basically our method to sketch compositions, even though most of the pieces were created spontaneously in the recording studio."
Senyawa's peers in the global experimental music community—many of whom have embraced and abetted the duo—provide another source of inspiration. Throughout their career, they've shared stages with numerous, open-minded artists, including saxophonist Arrington de Dionyso and Japanese avant-rock touchstone Keiji Haino; Shabara cites the latter musician as an especially strong influence: "I learned about discipline and [how] not to worry about being loud," he says, adding, "With Haino, there is no discussion. Just grab the mic and be ready to be loud."    
Outside of Senyawa, Shabara and Suryadi have formed a fruitful creative partnership with Japanese improvisationalist Kazuhisa Uchihashi, releasing two collaborative albums in the early aughts: a co-billed 2012 debut, followed three years later by their inaugural LP as Mahanyawa. Uchihashi recalls, "I was traveling in Asia to find new talent. When I visited Indonesia, some guys recommended Senyawa. Two days later, I flew to Singapore to play a festival. Senya was there… Immediately I thought they were the ones I was really looking for; I was sure we could make interesting Asian music. I visited Jogja after several months and did a recording session. That was our first recording." The Mahanyawa album is collectively improvised, like the first collaboration, but it has more structure and is more song-oriented.
"Rully invited four singers," Uchihashi says. "He prepared some lyrics for the recording. So we just improvised but he led the singers in his own way. They shared lyrics but no prepared melody." On "Sirih Kuning," the combination of Uchihashi's guitar, Suryadi's hand-built instruments, unidentifiable percussion, and multiple voices in keening conversation recalls the work of Geinoh Yamashirogumi, the vocal ensemble best known for providing the soundtrack to Akira.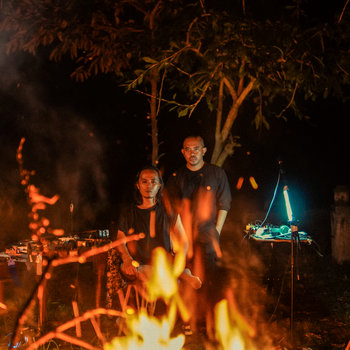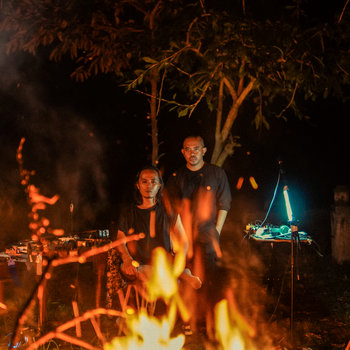 Merch for this release:
Compact Disc (CD)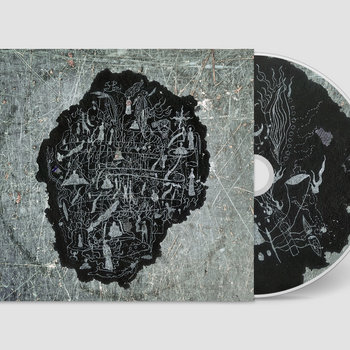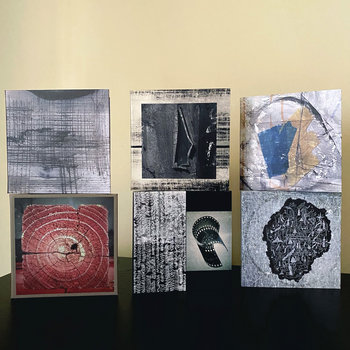 Shabara says, "We learned so much from [Uchihashi's] approach and method to improvised music. He also basically introduced us to the key people in the Japanese improvised music scene. Our music with him is more light in terms of its nuance compared to when it's just Senyawa, because of course with Kazu the approach is pure improvisation, while with Senyawa we try to include other types of explorations and not only improvisation." Suryadi adds admiringly, "He is very focused, and totally reconciles his time and himself for music."
Suryadi's hand-built bambuwukir is crucial to Senyawa's sound. No normal guitar, cello, harp, or koto could produce the effects he does, which are a combination of all these sounds. Sometimes he strums or even tears at the strings; sometimes he bows them, and sometimes he taps and thumps on his instrument's tall, tubular body to produce booming percussive effects. He's tight-lipped about his designs, though—when asked about his inspirations as a builder, he simply says, "Observing, hearing, imagining, [and] making it happen." Sujud features an entirely new instrument, about which he says, "I did the instrument for this album and adapted it when on Australian tour and with [the] dance company, then when in Jogja, I worked with the local guitar home industry to refine and reassemble it."  (The dance performance of which he speaks is Attractor, a collaboration with choreographers Lucy Guerin and Gideon Obarzanek. Staged in Melbourne in February 2017, it featured Senyawa onstage playing for and interacting with 20 dancers.)
As they make these kind of inroads into the global arts scene, it's easy to wonder what non-Indonesian audiences take from Senyawa's music. Their work is vulnerable to misinterpretation; Shabara's guttural chants can sound monastic at times, but as he puts it, "Exploring voice is the most effective way to reconnect to your inner self. So spiritual for sure, but religious, no." He admits that people may be drawn to their shows simply for the spectacle and the uniqueness of their sound, but says, "[Being] drawn by the spectacle and sounds is already enough." He's also not that worried about people knowing what he's singing about. "Language does not always have to mean words," he says. "Language for verbal communication might be too limiting if you want to express something more complex, like energy."
Although the track titles on Sujud feature English translations for the first time, there is one concession to a broader audience Senyawa will never make. "I will never sing in English even if I want to," Shabara says, "not because I don't like it but because it is so familiar that it will definitely shape the sounds, textures, and melodies. It is very hard to sound original in your own language, let alone with another language that is already explored a million times over."