FEATURES
How Saving The Bees Helped Inform Lisa Schonberg's Secret Drum Band
By Will Schube · August 17, 2017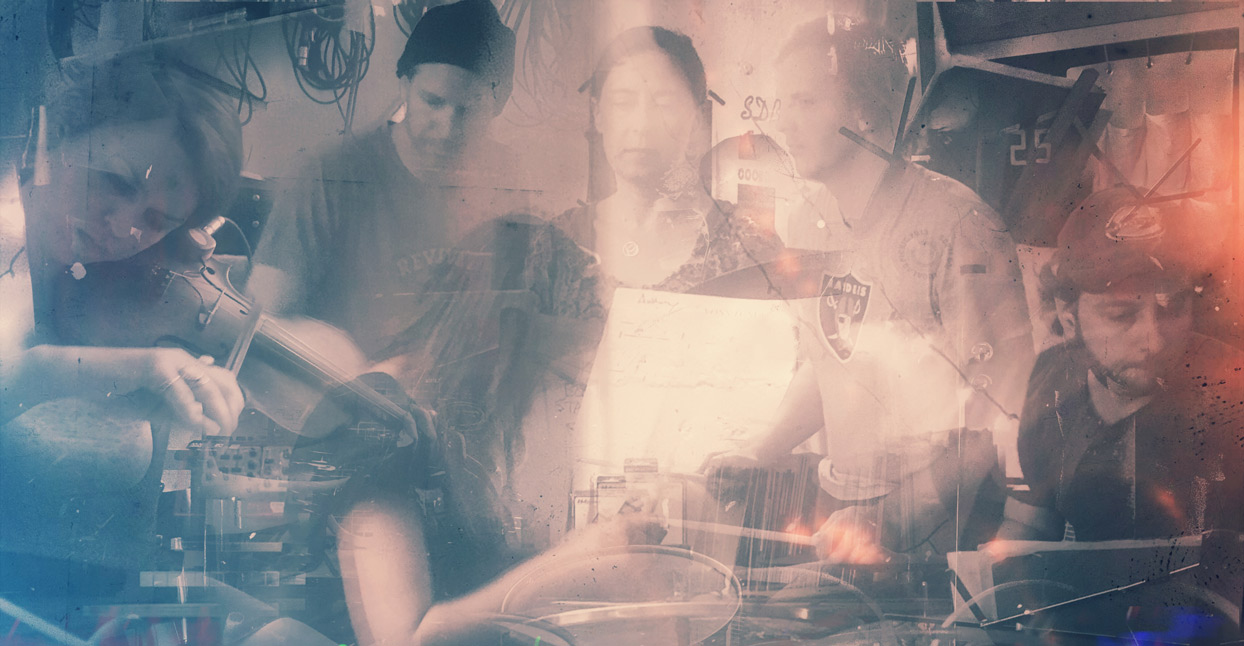 Percussionist Lisa Schonberg is passionate about two things: music and environmentalism. The Staten Island native started playing drums as a child, and eventually moved to the West Coast in 2000 to study ants and conservation biology. She earned a Master's Degree in Environmental Studies from Evergreen State College in Olympia, Washington. In 2006, Schonberg founded the Secret Drum Band, a percussion quintet that specializes in noise rock.
Having spent time fighting for the local bee population to be placed on the endangered species list, the musician used that experience as creative fuel for the band's debut album, Dynamics. The record is avant-garde in a sense, yet the beauty of it comes down to Schonberg, who's able to transform vast arrangements into something immersive and palatable.
Dynamics plays out like an extended chase scene, with rumbling tom drums and crackling snares. As Schonberg points out, Dynamics also takes inspiration from Mt. Hood and the Mojave Desert, two places that inform the band's sense of grandeur. We spoke with Schonberg to discuss the history of Secret Drum Band, the intersection of conservation and music, and the joys of orchestrating a five-person drum ensemble.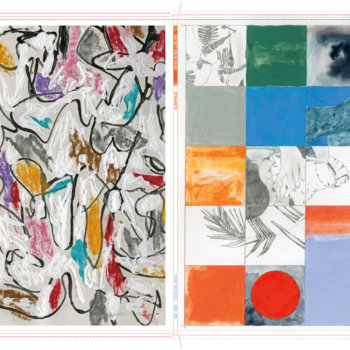 .
00:10 / 00:58
Merch for this release:
Vinyl LP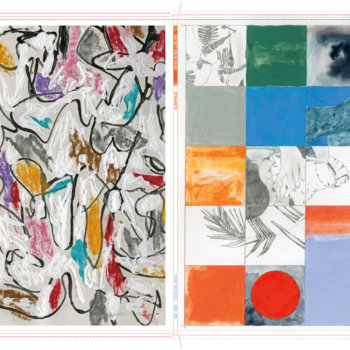 How did the idea for Secret Drum Band come about? It's a very unique structure.
I've been playing the drums since I was nine. When I attended college in Binghamton, I was in a university percussion ensemble. I loved it so much. There was timpani, multiple percussion setups, every kind of percussion instrument you could imagine. I decided that I eventually wanted to write my own music for percussion. I graduated from college in '99, but it wasn't until six or seven years later that I was in a place where I could put Secret Drum Band together. That was in Olympia. It was on my mind for a while, and I was experimenting with composition techniques. I was doing composition while also doing scientific field work for my master's degree. So I would listen to sounds in the woods and jot down what I heard to make field recordings. My music's always been inspired by soundscapes.
I think it was 2006 when I proposed an entire showcase of bands with female drummers for Ladyfest Olympia. That was the first Secret Drum Band performance. It was a four-piece at the time, and we only performed for like eight minutes. In 2010 or 2011, I applied for a grant in Portland to write new music for Secret Drum Band, and I put together a seven-piece ensemble. It was a different lineup than we have now. We toured a 45-minute composition about Mt. Hood National Forest. That's when the project came back and since then I've been active with it.
What's the involvement of the band's other musicians—Allan Wilson and Heather Treadway—in the songwriting process?
This is a little complicated, so I'm glad we get to discuss it. Secret Drum Band has existed since 2006, and in Portland, I started composing more music for it. I composed a whole set of music in 2013 based on the Hawaiian bees. At the same time I was doing this, two of the members of Secret Drum Band, Allan Wilson and Heather Treadway, started another band, called Hits. Secret Drum Band was invited to do a residency in Joshua Tree, California, on Andrea Zittel's land at her artist compound. We got to live there for a month and write new music. Instead of doing just Secret Drum Band stuff, we decided to make it a new thing. I invited video artists and dancers and it became an offshoot.
That music was primarily composed by myself, and Allan Wilson did a lot of the arrangements. Heather Treadway also contributed to the compositions. That was under the moniker Hits, and we put out an album a few years ago on cassette. Then we hit the studio as Secret Drum Band to record a bunch of the music I'd composed. When it came time to pick songs for the album, we had enough material for two albums. I set some aside for the future, and decided to include some of the Hits stuff, because it hadn't seen much distribution. By doing that, it provided some contrast within the record. The Hits songs had more of an upbeat feeling, and the pieces I wrote by myself for Secret Drum Band were more ambient and experimental. So I wrote all the Secret Drum Band stuff myself, but all the Hits songs feature compositional work from Allan and Heather. Heather doesn't play in the band anymore, so it gets confusing, so I just say the three of us made the record [laughs].
Was the recording process done live? There are some other instruments featured on the album. Were those overdubbed?
The Hits album was recorded in Allan's attic. That featured a lot of overdubs and tracking person by person. He engineered and mixed all of that. The Secret Drum Band stuff was more live. There was less isolation between parts. The five drummer stuff was recorded live and the noise stuff was overdubbed, as was all of the additional percussion.
Do you ever find it difficult to track what all five percussionists are doing? How much improvisation is involved?
We generally perform the songs live for a long time before they're ever recorded, so the parts are pretty set. When I go from the writing phase—MIDI drums, fuzzy recordings, demo stuff—to the rehearsing phase, I'll get confused, like, 'Wait, what the hell's going on? Who's playing here?' Because it is complicated and the sounds are so different so I get thrown off. But the more we perform it live as a group, I'll notice if something's off or missing. It becomes very precise.
The idea to play in a group with so many drummers is incredibly unique to begin with. What were you trying to achieve with such an unorthodox approach?
Back in Olympia, I wrote a part for four players, so that's just how it came out. Normally, I just start writing without having a number for players in mind. I'll throw it all into Ableton—or back in Olympia it was all on paper—and build it. Then I'll go in and get really precise with the arrangement and how the parts fit together. From there, I figure out how it'd be performed by people. How can I represent these ideas live? Then I decide who can play what with their two hands and two feet. Then I figure out what's redundant; I do a lot of cutting. Once the band plays it, it goes through that processing again.
The five-piece came to be because these pieces that I wrote in 2010 and 2011 about Mt. Hood ended up being for five players. We settled into these setups, so when I wrote more music after that, I did so with the five-player setup in mind.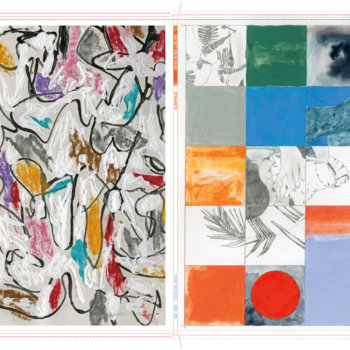 .
00:10 / 00:58
Merch for this release:
Vinyl LP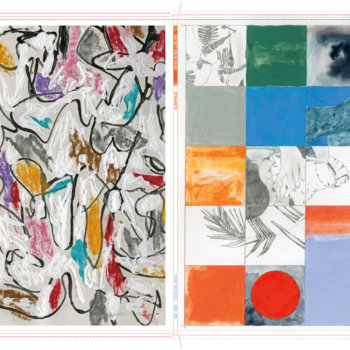 How do you view the intersection of your music and your love of public land?
I was an Environmental Studies major in undergrad and graduate school with a focus on ecology. It was about ecology with a respect to conservation—saving species, saving habitats. I would go back and forth between music and science during and after grad school. After grad school, I thought it'd be really cool to combine my two passions, but I couldn't figure out how to do it. Eventually, my friend asked me to do an art show about insects, and for that one, I combined field recordings with specimens and writings. I was writing that Mt. Hood stuff for Secret Drum Band at that time as well, so it was all starting to come together.
I was trying to find a way to go into the woods, listen to sounds, and write music inspired and based on that without it sounding like a hippie drum circle. I tried to figure out different ways to draw inspiration from these experiences—directly, abstractly, and through mimicry. By doing that, it gave me a platform to mention and talk about these places. It's always been important for me to spend part of my life doing environmental work. I feel like I'm still working on it, but with the Hawaiian bees especially, it felt really effective. I went to these bee habitats, and I was a co-author on a petition to get these Hawaiian bees listed as endangered. Last year, they were officially listed. They're the first bees ever to get listed in the US.
After I left that job, I was like, 'Shit, I have all this knowledge about bees and they're disappearing. They're very unique and the only bees native to Hawaii.' I decided when I left that job, I'd study them through art. I was trying to make art and music that had an environmental statement. I found that the bees were a perfect opportunity, so I wrote a book and a set of compositions based on the habitats they lived in. I'm not making music that's gonna have an environmental statement 100% of the time, but most of my work has something to do with that.
What's your favorite aspect of collaborating with four other musicians who play the same instrument as you?
It feels really powerful. I've worked with drums and percussion since I was nine years old, so it's the instrument I'm most familiar with to compose for and to play. Composing a piece and actually hearing it realized with real people and real instruments is an incredibly magical process for me. I love it. Once it gets to the point where everyone can settle into their parts and add their own dynamics and fluctuations, that's what I really love. There's a huge power behind it. It feels really immense playing with five drummers. The ambient stuff, too, is something I really love. The ambient work sets specific moods and specific dynamics to create a nest that the drums sit in. The combination of those two things is something I've dreamed about for years.
—Will Schube