FEATURES
Santiago Jimenez, Jr. Keeps Conjunto Tradition Alive
By Josh Feola · June 03, 2022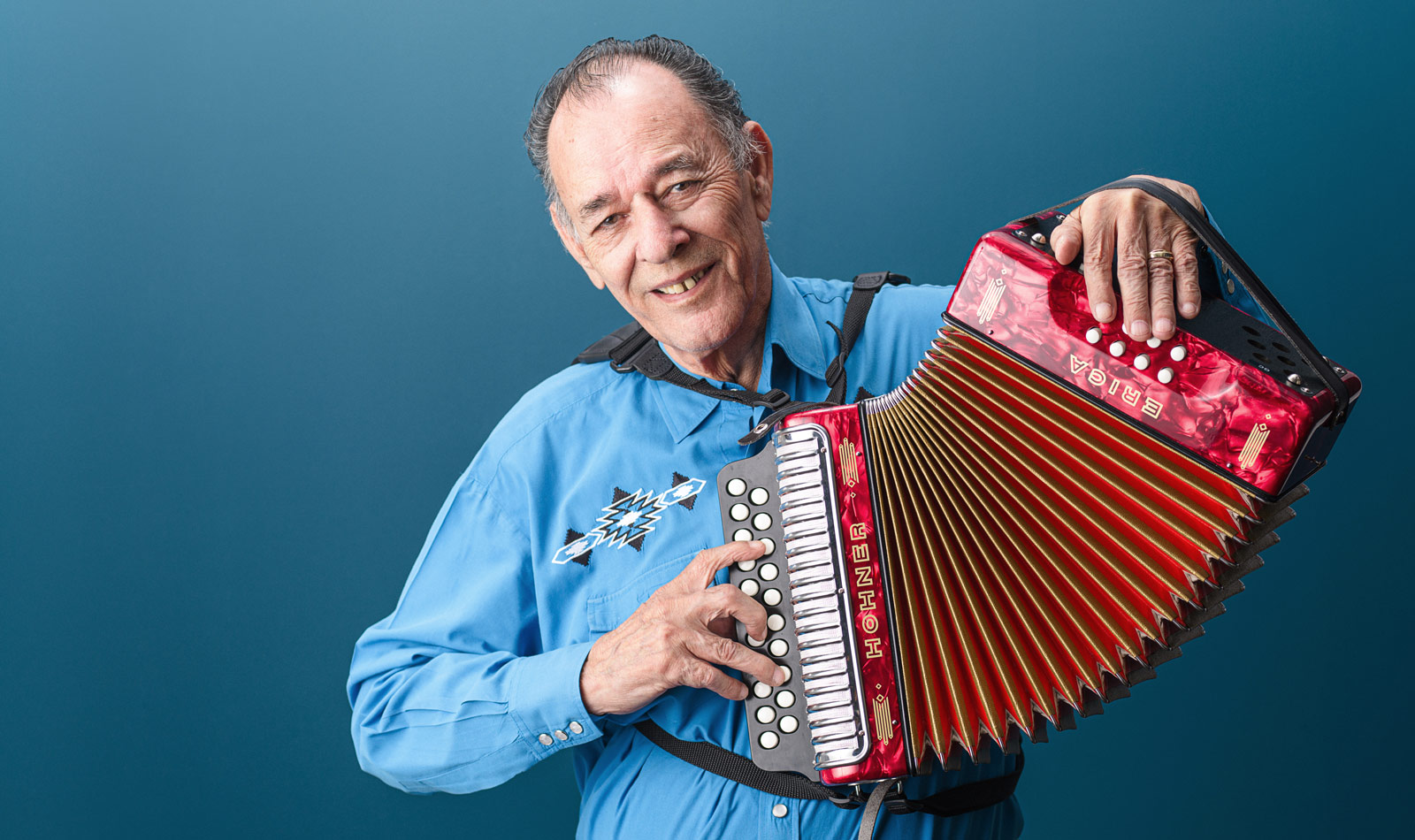 "I play the two-row button accordion. I play my father's style." Sounds simple, but coming from the mouth of 78-year-old Santiago Jimenez, Jr. in his studio in the heart of San Antonio, Texas, this is a summary of generations of history, and a defiant present-tense statement. As is the title of his brand-new album Still Kicking!, featuring ten tracks of traditional Tex-Mex conjunto and a pure introduction to the genre for anyone unfamiliar.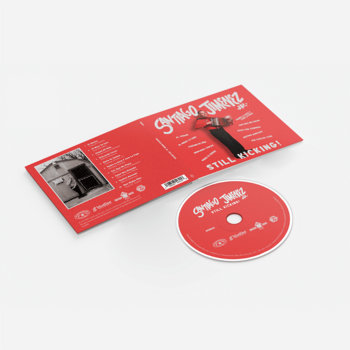 .
00:10 / 00:58
Merch for this release:
Compact Disc (CD)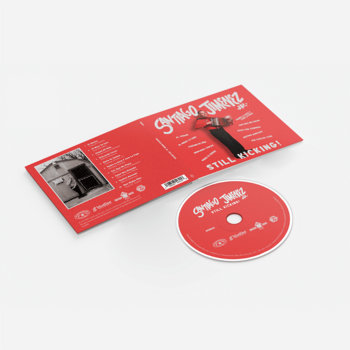 The songs on Still Kicking! are built around arpeggiated and extended accordion melodies, rounded out on the low end with tololoche, the traditional Mexican upright bass, and bajo sexto, an acoustic low-register guitar. The lyrics are romantic, wry, tragicomic at times, and always delivered within the tight range of Santiago's still uncracked baritone. The accompaniment is expertly played by Max Baca on bajo sexto and Noel Hernandez on tololoche, both from roots-heavy Tejano band Los Texmaniacs.
Even if you don't know Spanish, intense emotion radiates from any good conjunto tune, whether it's a brisk polca or a slow-dance waltz. You can dial into that on every track of Still Kicking!
The history of the Jimenez family is an integral part of the history of conjunto itself. Santiago's grandfather, Patricio, was born in the border town Eagle Pass, Texas, and later moved to San Antonio, where Santiago Jimenez, Sr. was born in 1913. Patricio Jimenez was the first in their barrio in San Antonio to pick up the accordion, according to a 1982 interview with Santiago Sr. published in the definitive book on the genre, Guadalupe Cultural Arts Center's Puro Conjunto. Patricio Jimenez played a one-row button accordion manufactured by German instrument maker Hohner, which he learned by going to dances in the nearby German settlement of New Braunfels. He never recorded.
Don Santiago—as Santiago Jimenez, Jr. respectfully refers to his father—started playing himself around age 10. In 1933, when he was 20, he was put in front of a mic at a precursor of still-running radio station KEDA with his accordion, by now the newer two-row model from Hohner. A prodigious musical talent, he was key in popularizing conjunto among a mass audience in the 1930s and '40s across the airwaves and through recordings for Decca, RCA Victor, Mercury, and other widely heard labels of the era. His compositions and recordings brought tololoche into the conjunto mix.
The next several decades saw many changes in tech and taste. Tololoche was replaced with electric bass, drums added to the traditional conjunto ensemble. The new genre Tejano incorporated electronic instruments and was crucially driven by Don Santiago's eldest son, Flaco Jimenez, who pioneered a new style on the next-gen, three-row Hohner accordion, proving the instrument's crossover versatility.
But Santiago Jimenez, Jr. preserves his father's style, to this day sticking to the two-row. Still Kicking! is all songs from the early days of his career, and like most of the recordings he's made over the last sixty-odd years, it includes more than one homage to Don Santiago and the generations before him.
The evolution of conjunto is a form of remixing and sampling that long predates the official origins of these practices. Don Santiago recorded tunes that his father Patricio played, like the waltz "La Tuna," though he didn't know where his father learned it. The one song on Still Kicking! composed by Don Santiago is "Pedro La Hace Y Juan La Paga," which manages to tackle passport-less immigration, incarceration, and infidelity while still being an upbeat dance tune.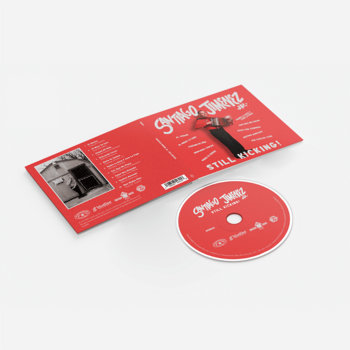 .
00:10 / 00:58
Merch for this release:
Compact Disc (CD)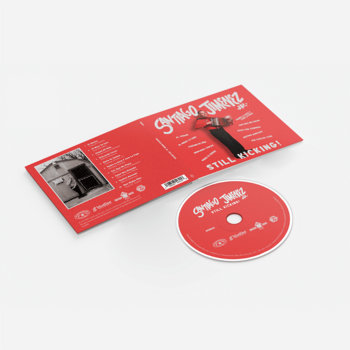 Another standout on this album is "Al Mirar Tu Cara," the debut single, a timeless love song about a pretty face. It was popularized by Don Santiago as a go-to in his live set, but he never recorded it, and he didn't write it. As with several songs on Still Kicking!, and within the conjunto canon generally, the original composer is unknown.
The album title Still Kicking! is a mantra that Santiago Jimenez, Jr. repeats at his live shows, which happen pretty often still. He'd play more, but his big lament today is that traditional conjunto isn't valued in the market. Plenty of local artists keep the music alive, but don't get an appropriate fee for their shows, he says. "I feel sorry about the conjuntos here in San Antonio, and here in Texas, because they're good musicians, but they play for peanuts, and I'm against that."
But Santiago Jimenez, Jr., who's gone by the nickname "El Chief" for about 40 years, also has a positive word about conjunto's future: "Conjunto doesn't suck. Conjunto keeps going."
Conjunto is a celebratory form that has persisted for a century now, and will continue because it makes people happy, and makes people move. It's muscle-powered dance music that's allergic to discord. Even as the environment around it goes through harsh changes, the melodies are harmonious and bright, given a literal pulse with the push and pull of the accordion. And for a new generation of learners, there's no better place to begin than Still Kicking!