FEATURES
The Loneliness of the Outdoor Saxophonist
By George Grella · February 08, 2022
Sam Weinberg plays the tenor saxophone and usually he's improvising, pulling sounds out of himself and listening to the musicians around him, tossing them ideas in a stream of spontaneous invention. He's a quick-thinking and imaginative player who can get around on the horn, not just with notes but timbres and sounds that are surprising, interesting, and musical. He's one of many such musicians in the active and extensive world of improvisers, one that's both under-the-radar and ubiquitous. Other than the quality of his playing, though, there is something that sets him apart from the rest of the field, which is that, as the joke goes, you may find him out standing in a field: Weinberg is a musician who, in decent weather, can be found playing outdoors.
That doesn't define him, nor is it a deliberate career path, such as it might be. Instead, like a lot of odd and unexpected arrangements from the last couple of years, it's a response to the ongoing and possibly endless pandemic, especially in 2020, when the idea of playing an indoor gig in a club, pre-vaccines, was nothing more than a bizarre fantasy. This writer first heard Weinberg playing (after hearing of his reputation), on a quiet street corner, near old warehouses and automotive garages in Red Hook, Brooklyn. Asked about how he got there, Weinberg explains, "Just with the COVID situation, basically."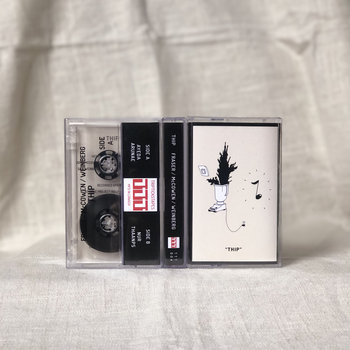 .
00:10 / 00:58
Merch for this release:
Cassette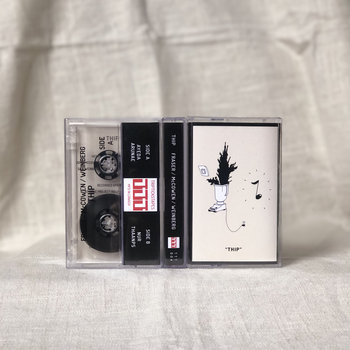 "I don't think I was particularly unique in [playing outdoors]," Weinberg explains. "But it did feel like, particularly toward the end of the summer 2020, and more in earnest in the kind of immediate post-vaccine early spring into summer 2021, that it was a pretty viable option for most people. Certain barriers were taken away. There was kind of a control aspect to it…Musicians had a degree of power over the circumstances under which things were being presented. So instead of having to pester someone to give you a gig at some shitty bar, which wouldn't have been so great anyway, doing something, you know, on a dead end street in Queens was more fun, and more interesting for people to come to weird places to see things. I was far from unique in that, but I think I just enjoyed doing it.
"I was doing a lot of stuff in Prospect Park, the different tunnels and things and places that you wouldn't think to go to or to be used," Weinberg continues. "A place I really found that I love and I've even just like gone and played there by myself a few times is in Maspeth, Queens, close to where I live, underneath this overpass on Flushing Avenue—these stairwells that create really insane resonance. They're pretty littered with trash. It's kind of an aggressive place to be in a way, but I've taken several people there. And they're all into it."
Outdoors there's the challenge of lung power versus open space, lack of resonance, and the "constant counterpoint going with the passing traffic, some of which can be quite loud. But since it's so reverberant in these sort of cordoned off stairwells you're able to combat it in a way that's cool and fun. I think it's a perfectly legitimate way of presenting things," says Weinberg. "And I can control so much more easily when there's no external authority to please or no considerations beyond the thing itself in a sort of celebration of what it can be to put on music for people that want to hear in the most basic basic sense, stripped of things that are a corrosive to making music, that actually fight against it."
Check Weinberg's Instagram feed and you'll see him not just exploring outdoor spaces but evaluating how suitable they might be for playing. "I started to think about things and places that could be attractive. Not only acoustically—because sometimes that actually can be a bit of a drag, but also visually," he says. "I certainly ended up doing things that I probably wouldn't have done otherwise. Namely, one day I went and played for a couple of hours in front of the David Hammons sculpture on the West Side Highway." The sculpture is Day's End, installed by the Whitney Museum in Hudson River Park.
.
00:10 / 00:58
This was the day the Little Island artificial park opened nearby in the Hudson River, and "a lot of people were coming by," thinking the sculpture was an unfinished construction project, "even though it's a massive thing. Most people don't even regard it at all. So I was kind of thinking about ways of embedding myself within the field of conversation."
What Weinberg was doing was aesthetically adjacent to field recordings, and that dovetailed with his own listening and curiosity. "That's part of the attraction of listening to those things," he says, pointing out that, for listeners hearing him playing outside, "sometimes you can barely discern that I'm even playing. And I think that optically is kind of cool, too. I got a lot of quizzical expressions.
"Often, I'm thinking about audio diaries," Weinberg says, "in the same way as taking photographs. It's a field of things that I got interested in as a listener and my interest in actively contributing to a recording. I'm interested in the aspect of as a listener, and my vain attempts of making these things like, having dissociative, interesting listening experiences, where it's not exactly clear what the sound sources are." He points out that in front of the sculpture he at times was barely making a sound, but being there itself was a performance.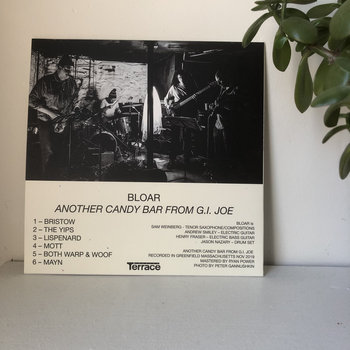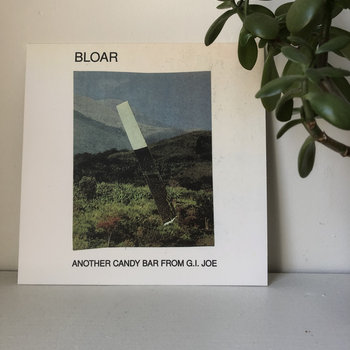 .
00:10 / 00:58
Merch for this release:
Vinyl LP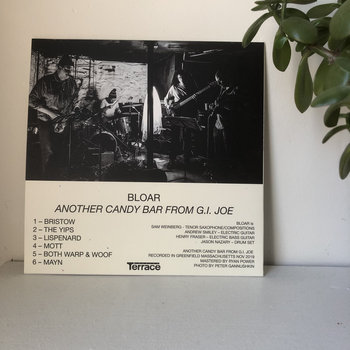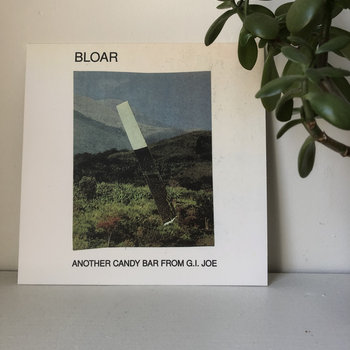 There's a complicated and maybe indescribable phenomenon at work in this mix of quarantine-like private isolation and the public isolation of being a lone musician in an open space, one who becomes an element in the public sound field, a mise-en-abîme of playing outside and noticing how people are noticing you, a kind of self-aware dissociation from circumstances while being embedded in a public space. Weinberg leads, or is part of, over a dozen recordings, but nothing from his outdoor performances yet. But he did record himself playing in front of Day's End, so Weinberg: In the Field may just see the light of day this year.