FEATURES
Sam Phillips on Slinking Between Genres and Composing the "La La's" for Gilmore Girls
By Michael White · December 12, 2016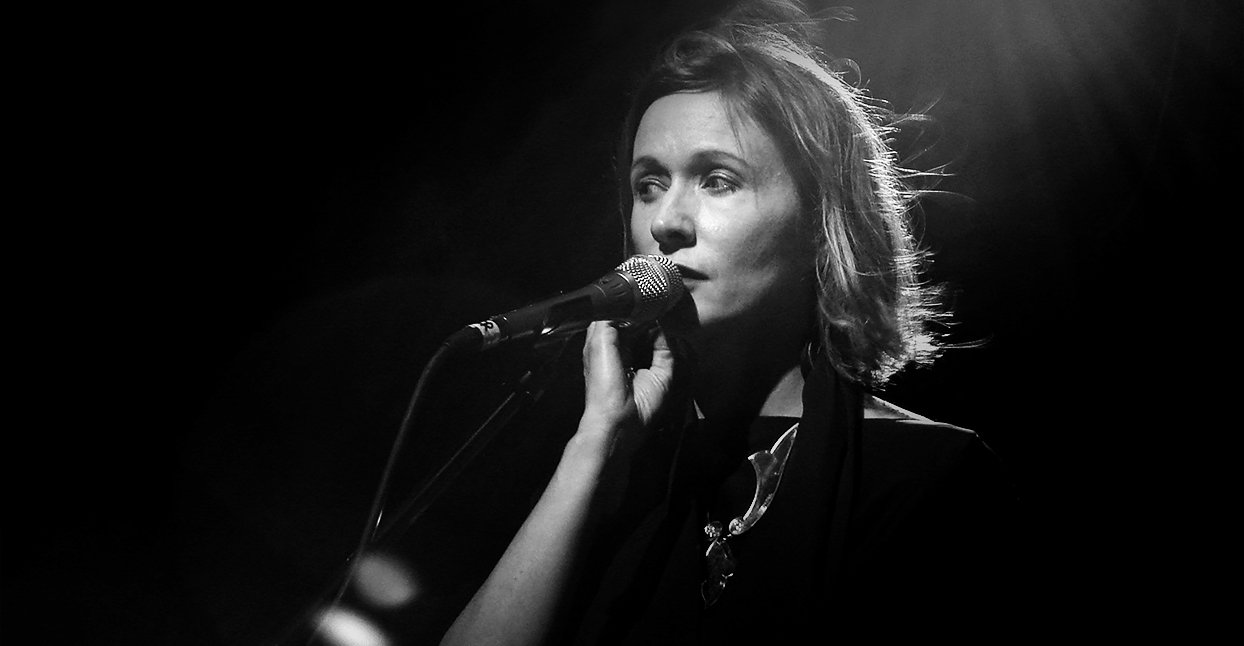 The music of Sam Phillips has long defied convention, so it's fitting that the Los Angeles singer-songwriter's career has itself been comprised of a series of unexpected twists, brave leaps of faith, and happy strokes of luck.
Beginning as a Christian-pop singer in the early 1980s (under her birth name, Leslie), Phillips eventually crossed paths with recording artist and multi-instrumentalist T Bone Burnett, who produced what would become her final album before she adopted a long-time nickname—Sam—and crossed over into secular music.
Signing to Virgin, she made four excellent long-players between 1988 and '96 (including the Grammy-nominated Martinis and Bikinis), each of them produced by Burnett and featuring contributions from a raft of distinguished admirers, among them Van Dyke Parks and Elvis Costello. Too maverick for the mainstream, she found a safe harbor at the turn of the century in the adventurous Warner-owned imprint, Nonesuch. The move coincided with a seismic shift in the tone and structure of her songs. Where her Virgin records favored lush, cockeyed takes on pop music, her later records opt for brevity and sparseness. The songs evoke the smoldering atmosphere of a European cabaret, cigarette smoke hanging in the air above scattered wooden tables and chairs.
At roughly the same time she changed labels, Phillips received an invitation from television writer/producer Amy Sherman-Palladino to provide the score for her new series, Gilmore Girls. The epitome of a cult sensation, the dramedy lasted seven seasons, and Phillips's contributions—strummed acoustic melodies accompanied by wordless vocals—led to her becoming known as "the la-la lady."
In the interim, Phillips's marriage to Burnett ended, and she parted ways with Nonesuch, but her commitment to music remained steadfast. She began self-producing and self-releasing music, promoting it via social media (and, before too long, Bandcamp) for a devoted global audience. Late last month, in the same week that Gilmore Girls returned as a four-episode Netflix miniseries (with new music from Phillips), she released Human Contact is Never Easy, a digital-only EP featuring four tracks from a new album, World on Sticks, due in 2017.
We spoke with Phillips about her work habits as an artist.
Fan Dance [2001], your first album for Nonesuch, seemed to be a watershed in terms of your musical style. Did it feel that way to you?
I would agree with that. I think it was a perfect storm of things. I'd had a little girl right before that, and when I was pregnant it was really strange: My songwriting abilities were just wiped. I could not, for the life of me, sit down and write a song—and that was even before the sleep deprivation! But it was also a lot of years of being married to, and making my own records with, T Bone, because there was a lot of experimentation with my records. There wasn't as much pressure as there was with some of his other [production work]: Counting Crows and the Wallflowers were supposed to be hits. So it was a long journey of trying to figure out different sounds and arrangements, and I think by that time I was ready to roll up my sleeves and do something different. I would usually have ideas on guitar, and T Bone would end up playing it, because he's such a great guitarist; he'd play on all of my records. But he just turned to me one day and said, "I think you have to play guitar now." I'm kind of an odd guitar player; I have my own feel, and I'm a rhythm guitar player—I'm not a shredder. But I did the best I could, and it came out sort of wobbly and fuzzy and impressionistic. It was a signpost: "Go this way." That marked the first time, also, that we were able to record a lot at home. We weren't always on the clock in a big studio.
The thing that I shared with T Bone was that sense of always moving forward—that just because they threw you a peanut when you did a trick, you didn't have to keep doing that trick over and over again. You could actually walk out of the cage and do something different. I always admired the way T Bone had the courage and the tenacity to keep going. I guess I've followed suit, because here I am all these years later, still writing songs and recording them.
Is it more gratifying to be an independent artist than it was being signed to a major label?
I miss the sandwiches—they do take you out for sandwiches, and some pretty good coffee. I guess I could take myself out for a sandwich, though. I loved all the people I worked with at the labels. I really did. But, you know, the business was set up a certain way, and there were only so many slots for women in terms of marketing, and you had to be marketed just—you know, pick one of three: You're the good girl or you're the slutty girl or the smart girl.
But [when I became independent], I had this beautiful chance to grow, and also to think of a collection of songs in a different way, because one of the first things I did was a project called Long Play. It was a subscription—50 songs in one year—and this was a little bit before a lot of people were doing that. Usually I would take years to make a record, and I only had a few weeks to write and record songs. So that was a very interesting experiment that I really liked.
Why did you feel compelled to enforce such a cruel deadline upon yourself?
I think part of it was working on Gilmore Girls, because, like it or not, we did 21 episodes, and basically every week music had to go in the show and on the air. So we didn't have a lot of time to write or record or think about it; it just had to be done. And I really enjoyed that. I mean, we're talking about smaller amounts of music and not as many lyrics [on Gilmore Girls], and I am very, very slow at writing lyrics. I love lyrics, and I don't know why it takes me so long to write them. I wish I was faster, but I'm not. So I thought, 'I'm free to try this before the new record business comes along and everything gets set up probably a lot like the old one, only different,'—which is kind of what has happened. 'So I might as well just make hay and do something like this, that I may never get a chance to do again.'
I think it's interesting that I've come back—and a lot of people have come back—to vinyl, to as many songs as can fit. There's been a resurgence of vinyl and making albums that are [shorter]. Maybe because my attention is, um… challenged [laughs], maybe that's why I like the album format. I like people to be a bit more brief, musically. I love the album format so much that when I would turn in an album [to a label], I'd think, "I've made a long one this time! This is a long one!" And they'd be like, "Urgh! It's 32 minutes, Sam!" That's just my natural tendency, to make something around that time and to break it up into 10 or 12 songs.
But now I'm getting a little itchy, and I made a 30-minute album in just the last few months. I didn't think it was quite 'there,' so I decided to release a few songs to kind of preview it, with some older songs from [her 2013 album] Push Any Button, in case people had missed it, and a couple of live songs. I decided to do that really selfishly, because I thought it would challenge me to figure out how to finish this record, how to expand it, because it just didn't seem like it was finished.
Is it too soon to say what your fans' reaction to the new EP has been like?
I've been a little bit distracted, because at the same time we had the premiere of the Gilmore Girls revival. That was a big deal, having scored the show for so many years and having it come back. This time, we worked on four 90-minute episodes, so it was like doing four movies. It was a lot of work, and a big deal for me, because I'm also a fan of the show—it was a labor of love for me. So I was watching to see how that was received, and actually a little more excited about that because it was a team effort. There are just so many wonderful people who worked on it, and I want to see them get the credit and the love they deserve.
I love that despite all of the music you've made over 30-plus years, you unashamedly refer to yourself on social media as the "composer and singer of Gilmore Girls la la's."
[Laughs] I was so busy writing songs and touring in the '90s, I just didn't watch TV. And when Amy asked me to do the Gilmore Girls score in 2000, I didn't know what that meant, and I thought, "Do I want to do television?" Even before I went to the meeting, I thought, "I don't think I want to do this." But then when I met Amy and saw the show and fell in love with that—she and her husband, Dan, are amazing writers and funny people. It was so much fun working with them. And they were up for something a little more odd and melodic, like what I do. In the old days, it was probably looked down upon a little bit: 'What? A recording artist doing a television score?' It's inconceivable for young'uns these days, but that's the way it was.
It really was the people who love the show that named my score—the little songs—"the la-las." It was so sweet and touching to me that they did that—first of all, that they even noticed the score, and that they gave it a name. I'm very happy to be known as 'the la-la lady.' A lot of inspiration for songs came out of doing that show, just because I had to make music every week. Just having that discipline was really good. The show was very odd; I don't know another show like Gilmore Girls, so I'm glad it had music that was odd as well.
Did Gilmore Girls have an impact in terms of increasing the audience for your own music?
Yes, but in a very insider way. Gilmore Girls didn't win Emmys; it was just this little show that hung in there for a long, long time and developed this following. But the following was interesting. I remember talking to one person who would watch the show with her mom; she was away at college and she would call her mom and they would watch it on the phone together. People had a deeper connection to the show—the fan base was a little odd—so it was more natural that they would discover my music. It was a gradual coming-together of like-minded people.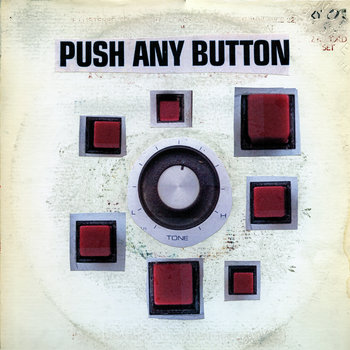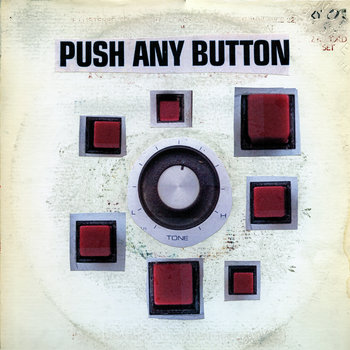 .
00:10 / 00:58
Merch for this release:
Compact Disc (CD), Vinyl LP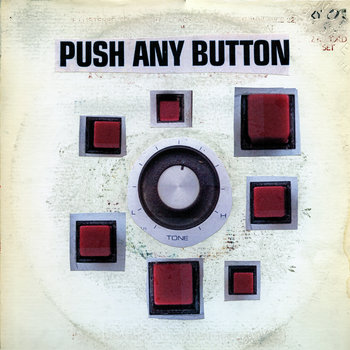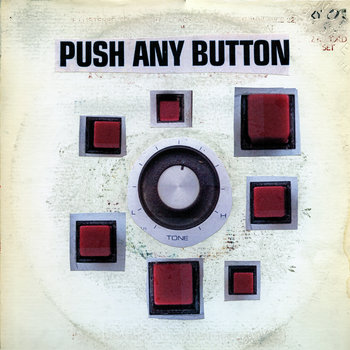 Push Any Button was conceived as a collection of imaginary AM radio songs that you might've listened to when you were a child. Is there a theme you have in mind to tie the songs from World on Sticks together?
I'm still figuring that out, but it seems to be a little bit more—lyrically, I think things are tied together a little bit more, and a little bit more on the serious side. Not pop songs so much as a little bit of soul searching, and looking around at the world and trying to figure out what's happening and what we—or I—can do about that. And, of course, the results of the election have changed the direction of the album. There was some social commentary before the election, and that's going to factor into the lyrics post-election. I feel sympathetic for all Americans, and what I don't want to see is our country being torn apart, and I want to see all of us thriving and doing all we can to take care of each other and our planet. However well this administration will or will not do, maybe I feel for the first time in my life—and maybe a lot of other people do, too—that the onus is on me more than it ever has been, just as one single citizen.
—Michael White