FEATURES
Community is the Key for These Toronto Punks
By Michael Rancic · July 06, 2018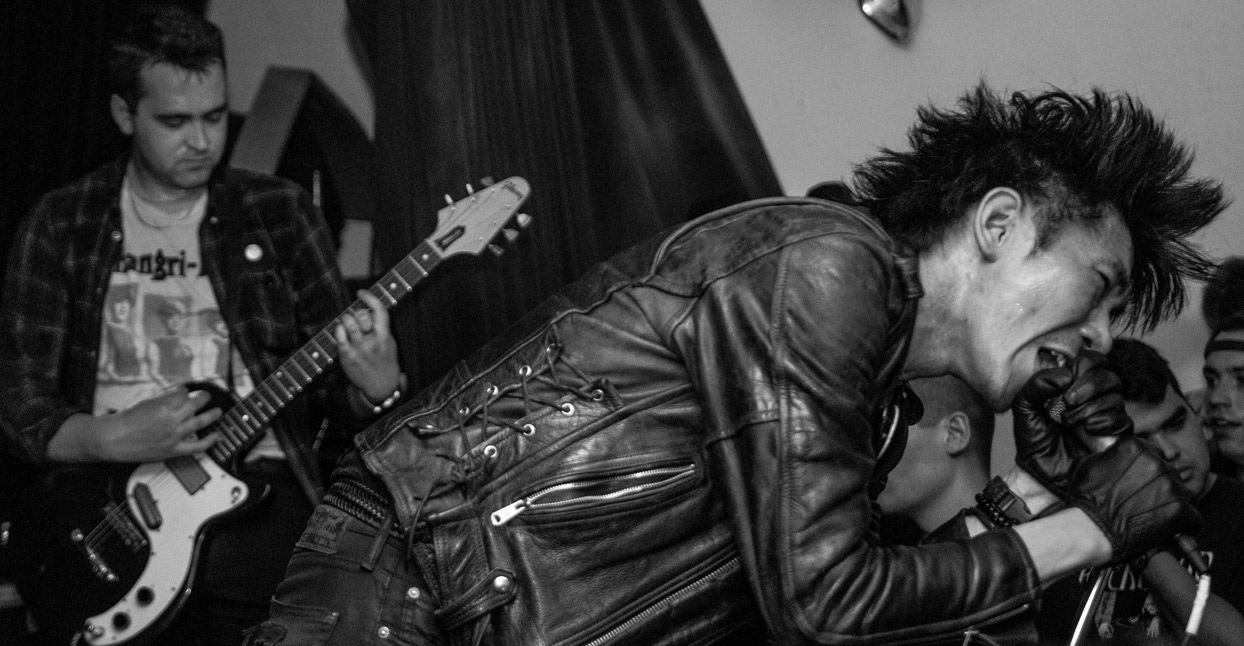 Making your band's name an acronym inevitably prompts questions about what those letters actually represent. Over the course of their six years as a band, members of the Toronto hardcore outfit S.H.I.T. haven't been forthcoming about what those four letters mean, making their debut album title What Do You Stand For? (on Iron Lung and La Vida Es Un Mus Discos) a winking reaffirmation of their cryptic ways that flips the question back onto listeners.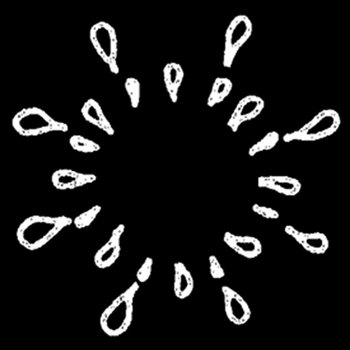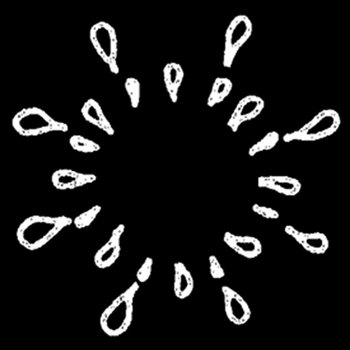 "I was thinking a lot about what freedom means, and whether the idea or feeling of it is being used to control and dominate people," vocalist Ryan Tong says of the record's ethos. Tong is not afraid to admit the question is a complex one and that he doesn't have all the answers, but it's that complexity he and his bandmates in S.H.I.T. bring to light.
Six years is a long time to go before releasing a debut, but since forming in 2012, the five-piece have released a handful of tapes and 7''s, all recorded by their friend Jonah Falco (Career Suicide, Fucked Up). Those songs are now compiled on a single LP entitled Complete S.H.I.T., making What Do You Stand For? the beginning of a new phase in the band's life.
In conversation with Tong and guitarist Greg Benedetto, the two reveal that the album came out of a period of creative reinvigoration. At the end of 2016, S.H.I.T. took time off for a few months to focus on life outside the band. S.H.I.B.G.Bs, the DIY venue and S.H.I.T. practice space run by Benedetto, had closed the year prior, and he wanted to pour his efforts back into the Not Dead Yet festival which he co-organizes with his partner Sardé Hardie.
"It's a politic before it's a sound," Benedetto says of the eclectic approach he takes to booking the fest and regular shows throughout the year, choosing to highlight the work of fellow musicians who are just as passionate about uplifting the DIY scene as he is over whether they fit into a narrow idea of what constitutes "punk."  
Tong takes a similar approach to stocking Faith/Void, a record store and gallery space that he threw himself into during the band's hiatus, which opened in late 2015 as a spiritual successor to S.H.I.B.G.Bs.
"I've been obsessed with trying to navigate what my time and energy means to me, what I want to dedicate it to, and how that can all work under the circumstances we exist in," Tong muses about his work at the shop.
These themes inevitably found their way into the new record, along with more existential questions about the band itself. Benedetto says getting back into the studio was a chance for them to "reckon with what we were doing."
It was also a chance for them to showcase their new dynamic, as they emerged from their hiatus with a new drummer: Ivan Roberts-Davies (School Jerks, Kremlin, Farang), who Tong says "definitely breathed new life into the band."
Though S.H.I.T.'s lineup has otherwise been a constant, Benedetto reveals they've often leveraged their longstanding ties to the punk community in instances where someone couldn't make a tour or play a show. Reaching out for help is natural to them.
With such a strong rapport already, recording with Falco was the obvious choice. Falco admits via email that after amassing an entire discography together, he sees S.H.I.T.'s furious energy and sound as a kind of constant, and his role is as a facilitator for the best possible conditions. "I now know what to expect from Greg's hamfisted-ness, Warren [Calbeck]'s extreme efficiency, Ivan's rococo artillery, Brandon [DeMarco]'s horse track momentum, and Ryan's personal disintegration in the pursuit of content consideration—so it's about delivering a space where all of those things can come out as strong as possible," he says.
Recording was such a blur that Benedetto says the first time he heard the vocals was when he got the final mix. "There's no opportunity for a dialogue, just by the nature of how we recorded," he says. "But there's virtue and authenticity in that chaos." Between the surreal vocals, driving guitars and oompah drum beats, the whole record has a carnivalesque feel, as if songs like "Organism" (briefly titled "Barfbag's Big Top") are actively turning hardcore on its head.
It's easy to see What Do You Stand For? as a flippant deflection. It's a way for S.H.I.T. to avoid answering the big question themselves, but while the answers might not lie in the sound or style of their particular absurd, sensational punk, or even in their mysterious acronym of a name, everything about how they made this album to who they made it with points to community itself being what grounds them through the chaos they're navigating.