FEATURES
With Machine-like Flows and Vivid Wordplay, Rome Streetz is an MC to Watch
By Jordan Commandeur · September 29, 2020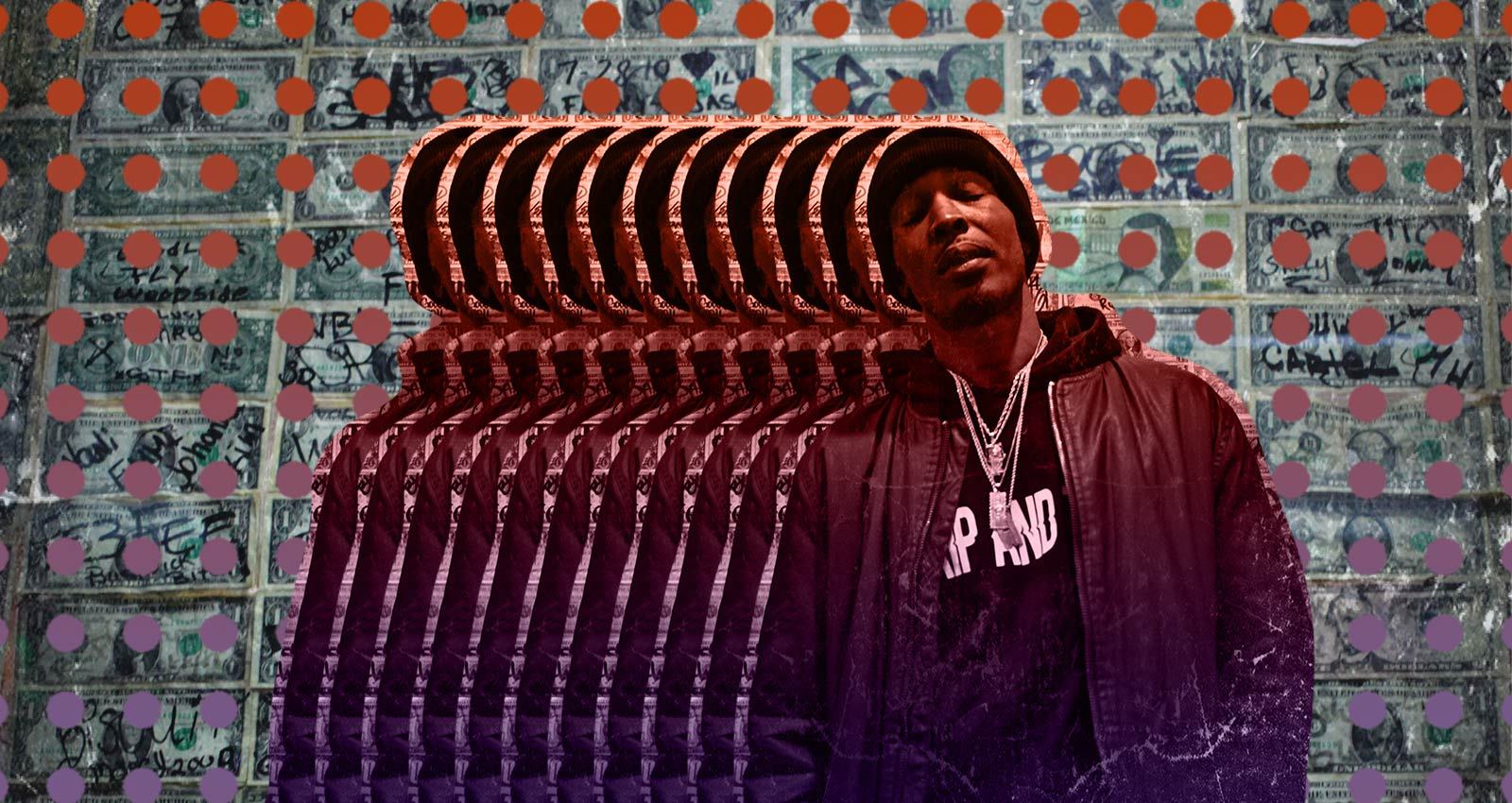 In a hip-hop mecca like Bed-Stuy, MCs are a dime a dozen. So at first, Rome Streetz wasn't sure that he stood out from the pack. His quiet storm rap style is reminiscent of New York greats like Nas, Mobb Deep, and Smif 'N Wessun, but when he was younger, he had difficulty believing he could make his presence felt in a borough where, for many, hip-hop was a birthright. It was a trip overseas as a teenager that changed his mind. "Basically, my mom sent me to the UK, because I was getting into trouble in New York," he says. "That influenced my raps, because when I was out there, no one could rap like me. I was the kid with the New York accent. All the other people that I met that rapped, they didn't sound like me. That boosted my confidence."
Streetz attended high school in London from 2001-2004, returning home to New York for summer breaks. And though at the time he viewed it as an exile, his time across the pond broadened his musical horizons. "It just opened me up to listening to other types of music, other sounds," he says. "That was when Grime music started coming out. So, it was like a different tempo of beat that I was hearing in New York."
While his profile has been bolstered recently via standout appearances on albums by Westside Gunn (Flygod Is An Awesome God 2), Buckwild (Fully Loaded), and Big Ghost Ltd. (Carpe Noctem), Streetz has been quietly building both his rep and resume for nearly a decade. "I put out a mixtape called Vagabond on DatPiff in like 2011," he says. "It was around the time when I was really into J-Dilla shit, Flying Lotus…a lot of very lo-fi stuff. So, I was digging for beats by that type of artist, and then just rapping over them. But I was using beats that weren't really popular with my peers. So, when I'd put a song out, everyone would think it was my song."
His recent LPs are more polished than his early work; the four LPs he released between 2014 and 2017—Rollin Stoned: The Mixtape, Work On The Arm, I Been Thru Mad Shit, and Narco Lingo—reveal a rapper of stunning prowess and power, all of which crystallized on 2018s Streetz Keep Calling Me.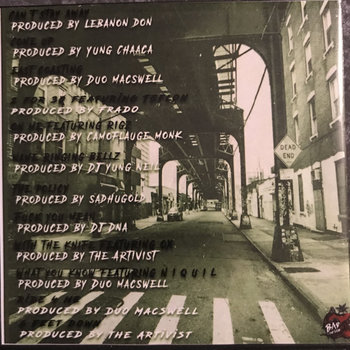 .
00:10 / 00:58
Merch for this release:
Compact Disc (CD)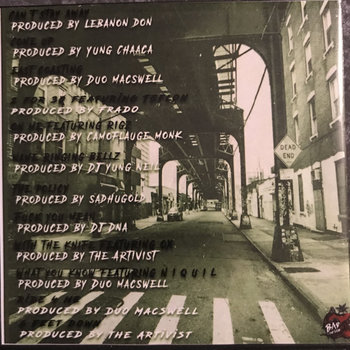 On that album, Streetz worked with artists who are among the leaders in underground hip-hop's new wave, including Rigz, Camoflauge Monk, and sadhugold. Streetz's skills are apparent from the intro: "I spit street corner consciousness," he raps, "Getting coins off the sniff/ Correspondin' with cons, keep copper in the cartridges/ Fuck a cop car, my narcotics, they're moving on the strip/ Told myself a 9 to 5 job wasn't it." Simply reading the lyrics doesn't do them justice—it's the way his flow hugs the beat that makes the words sing. Throughout the album, the precision in the meter of his verses verges on machinelike.
After that came Noise Kandy, which was originally intended as a hold over until his next major outing. "Following Hip-Hop my whole life basically, a lot of my favorite artists, before they put an album out, they put out a mixtape or just a lil' project to gear up their fans to build momentum," Streetz says, "So, that was the whole gist behind it." But the resounding positive response led to Streetz issuing three sequels. The first installment packs a punch with just five taut songs—no filler, no fat, just lean, grade-A raps.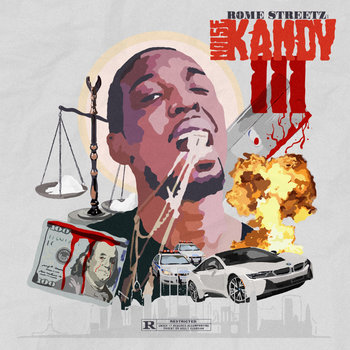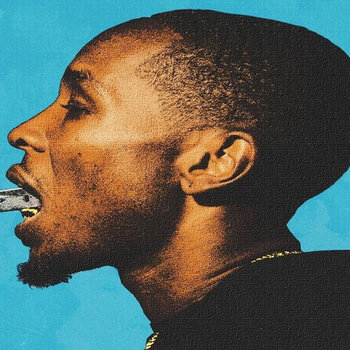 .
00:10 / 00:58
Merch for this release:
Compact Disc (CD), Cassette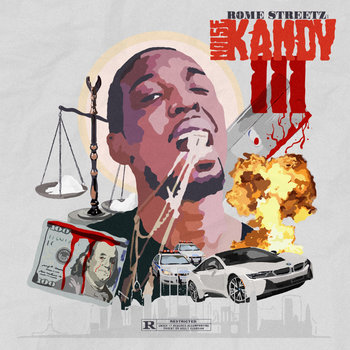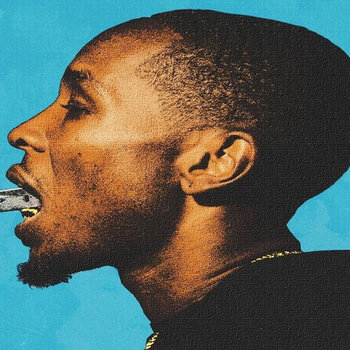 That momentum carried into his third release of 2018, Street Farmacy, a collaborative album with UK producer Farma Beats. Farma is a North London scene vet who was one half of the group Task Force, and used to go by the name Farma G. The chemistry between Streetz and Farma is impressive, especially considering they hail from both only different continents but different eras. On Farmacy, Farma provides a bevy of dark, somber beaths, which Rome rides nimbly. The drawn-out sax sample and light percussion on "Tax Free" leave plenty of room for Rome to stretch out, providing a rare moment where he slows down his delivery enough for fans to catch all of his deft wordplay.
.
00:10 / 00:58
Merch for this release:
Compact Disc (CD)
At the end of last year came Joyeria (Spanish for "jewelry"), released via celebrated boutique label Daupe! Media. This put him in the company of underground Hip-Hop's elite, including Westside Gunn, CRIMEAPPLE, and Vic Spencer. "Daupe is a platform that not everyone can get on," he says, "So, it just lets me know I'm doing the right thing, making music that's high quality." This long player is fully produced by one of Rome's regular collaborators, The Artivist, who has contributed beats to his projects since he started recording. Their synergy is palpable, Streetz's verses locking cleanly into Artivist's woozy, string-and-brass laden beats. Lead single "Snow Beach" was a deceptively laid back track, packed with street knowledge and poignant social commentary.
And while quarantine has taken a toll on other musicians, Streetz is using the time in lockdown to hone his craft. He's in the midst of wrapping up an album with DJ Muggs, who has a reputation for handpicking Hip-Hop's most promising new emcees, and amassing a catalog of songs to pull from for future projects. "I had the studio equipment in my house before the lockdown and I would probably do one or two songs a day," Streetz says. "But now that I can't go anywhere, I can knock out four or five." At that rate, the idea of a new Streetz album every month until 2022 seems like a surprisingly realistic goal.