FEATURES
The Plain-Spoken, Hard-Hitting Noise of Ritual Chair
By Jordan Reyes · November 21, 2019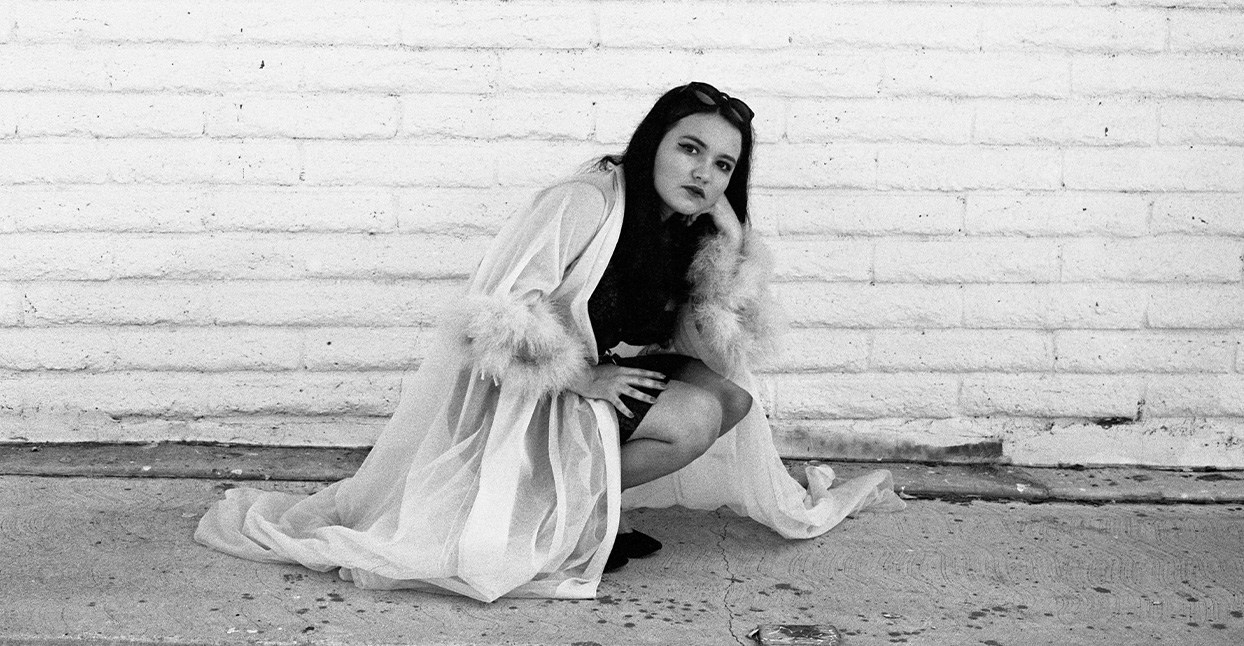 The Ritual Chair position in a sorority facilitates rites of passage like the selection of a mentor and enforces customs like passwords, handshakes, and initiation. Noise artist Hailey Magdeleno chose the term as her moniker after an unpleasant few years in a sorority. "It was one of the most god-awful experiences of my life," she says. "I disliked how some girls treated me, even from the get-go—they were nice to me during recruitment, excited to have me join, but after I did join, they ghosted me. That hurt my feelings, betrayed my trust."
.
00:10 / 00:58
On 2017's two-track release, Post-Stacy, Magdeleno turned the power electronics blueprint on its head. Take the piece "I Have 5 Instagram Accounts," a hilarious, bleak composition that considers social media for the popular girl with a deep secret. "Now, what's my fifth account, you're probably wondering," she incants on the song. "It's for my noise project / I have a noise project / It's really fringe and out there."
.
00:10 / 00:58
Mistreatment is central to the Ritual Chair project, but it gets much, much heavier than sorority politics: Magdeleno's history of trauma looms large as well. One of the bravest, darkest Ritual Chair entries is Ashamed. The first side is "Rape," a spoken word piece on her own sexual assault in a near-stranger's basement. She ends the track with a grief-stricken, "I don't know if I'll ever get over it."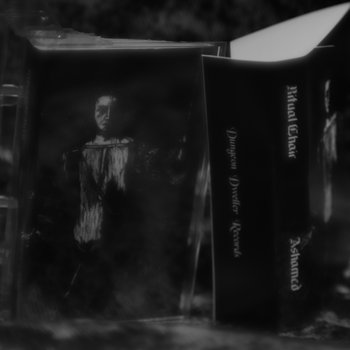 .
00:10 / 00:58
Merch for this release:
Cassette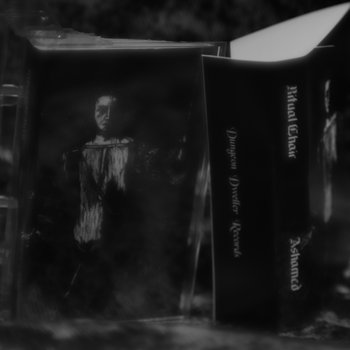 Ashamed is a gut punch and a turning point in her discography. She wasn't sure how to follow it. Her new release Exploit, a crunchy, bass-heavy EP, recognizes what happened on Ashamed, and considers its impact down the line. "Ashamed focused on events from almost three years ago," she says. "My new album is about myself, dealing with the fallout from it years later."
Exploit's title could point to a couple things—in one regard it's about one of Magdeleno's biggest fears: being kidnapped and sold into sex slavery—but it also alludes to her position in the noise scene, which often exploits trauma as an aesthetic. "A lot of people in the scene will say they're sad about what you've gone through," she says, touching on the experience of relating her trauma, "but their actions don't reflect that." This is a nod to the prolificacy of album covers that brandish beaten women or sexual abuse victims. All things considered, she's relatively forgiving. "This new wave of power electronics doesn't follow up," she says. "If you talk about shocking things, you've got to follow through—then you can justify it."
Magdeleno excels at distilling complicated, deeply troubling experiences into universal thoughts. "I was struggling and everyone chose to ignore it," she says on the eight-minute opus, "Voices." Using a characteristically plainspoken approach to speak on her isolation, she consciously considers her solipsism: "I sit here expecting others to understand what I've felt / How I feel, how I'm dealing with it / And they have no fucking clue / And I don't have any clue what they've gone through / I can sit there in self pity, and ask people to understand me / But what does that really do?"
The artist considers her work a means to connect. In addition to releasing her music online and through various cassette labels, she regularly plays noise festivals around the United States. Her live performances are minimal monologues wracked with tears—and not just her own. By the time she finishes, the room is silent. Then comes the flood: after shows, dozens of people come to her with stories of their own abuse, men and non-men alike. Magdeleno's bravery is palpable, communicable, undeniable—and effective, since she is approachable and unguarded about her trauma.
Ritual Chair shatters the interpersonal shields between audience and performer, listener and recording artist. In a live setting, it is immediate and jarring, more effective than the scores of artists cosplaying an edgy masquerade. When stacking the two next to each other, the difference is as clear as day: those doomed to copy the transgressive tropes of early power electronics can't touch Magdeleno's weaponized vulnerability.