FEATURES
Guitarist Rez Abbasi Reimagines Jazz With South Asian Musical Influences
By Michael J. West · November 27, 2017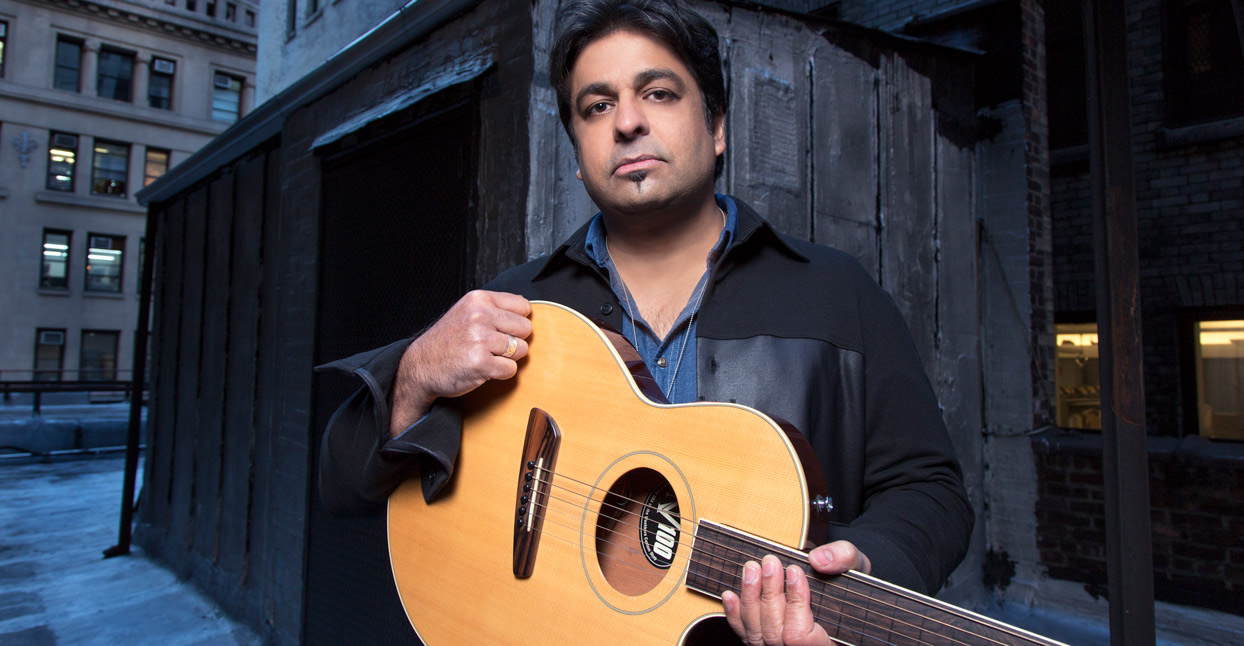 With his new album Unfiltered Universe, guitarist Rez Abbasi completes a trilogy of recordings with his Invocation ensemble that fuse progressive jazz with different strands of South Asian musical traditions—and unless you're an aficionado or ethnomusicologist, they're traditions that you probably couldn't detect.
Sure, there are some hints. Here a rhythmical flourish, there a long sax tone that wavers and bends like an Indian violin. But besides Hindustani singer Kiran Ahluwalia's work (she is also Abbasi's wife) on the trilogy's first installment, 2008's Things to Come, there's nothing overt. There are no modal "raga" pieces, a la John or Alice Coltrane. Abbasi doesn't play sitar, or put drummer Dan Weiss on the tablas. Anyone looking for a jazz equivalent to the Beatles' "Within You Without You" will be disappointed.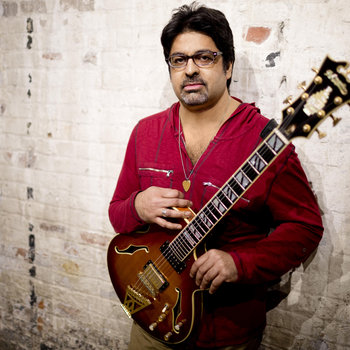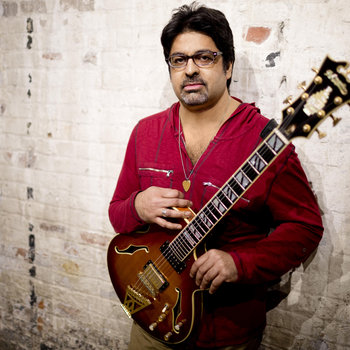 Merch for this release:
Vinyl LP, Compact Disc (CD)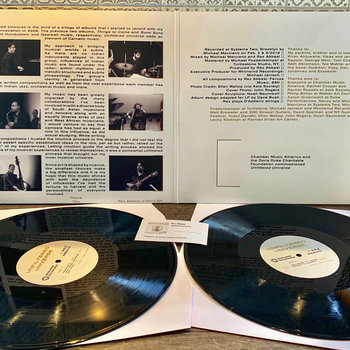 "In music and art, I think subtlety is a key factor," says Abbasi, who was born in Pakistan but grew up in Los Angeles. "This is the prize that I get home with, this subtle way of incorporating these ideas."
As such, on Unfiltered Universe (as well as the trilogy's previous records, Things to Come and 2011's Suno Suno), Invocation works with Western, jazz-associated instruments. The band comprises of Abbasi's guitar, Weiss's drums, Rudresh Mahanthappa's saxophone, Vijay Iyer's piano, and Johannes Weidenmüller's bass. (Cellist Elizabeth Mikhael also appears as a guest.)
The sound is certainly unique; it's pensive jazz, in no hurry to develop despite the often skittery grooves that Weiss lays down. It's often dissonant, too, on terms both harmonic and rhythmic. But jazz fans who listen to, for example, the chain of acrobatic, chromatic solos by Iyer, Abbasi, and Mahanthappa on "Thin-King" will be accustomed to that kind of language—even with its idiosyncrasies—without thinking of it as "foreign."
"If someone listens to it and has an ear for Indian music, has heard a lot of Indian music, they might very well hear melodic phrases, rhythmical ideas, textural ideas that are very much coming from that kind of music," Abbasi acknowledges. "But a jazz person, they'll just hear something that's experimental and unique."
Merch for this release:
Vinyl LP, Compact Disc (CD)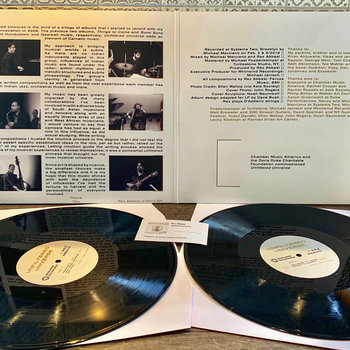 Unfiltered Universe takes as its inspiration the Carnatic music of south India—as opposed to the north Indian Hindustani tradition that Things to Come explores. "Carnatic music has been one of my key influences for a number of years because I've been involved in so many projects of Carnatic nature," says Abbasi. "Rudresh [Mahanthappa], he's very influenced by Carnatic music. I've probably played 65 to 75 percent of all his music at this point, because I've been in like five different bands of his!" It's no coincidence, then, that Mahanthappa is a member of Invocation. Ditto Iyer, who, like Mahanthappa, is of south Indian heritage but is well-versed in many South Asian musical traditions. In addition, both Weiss and Weidenmüller have studied Indian percussion.
The differences between Hindustani and Carnatic, the two main streams of Indian classical music, are not insignificant. For example—the chromatics, that is, use of every note, flats, and sharps included—on Unfiltered's "Thin-King" don't exist in Hindustani music's whole-tone vocabulary. (A track on Things to Come called "Realities of Chromaticism" uses them far more judiciously than the title suggests.) Also, Carnatic music has a particularly rigid set of mathematical rules, which can certainly be heard in the complex rhythms of "Propensity" and "Disagree to Agree." (Suno Suno, incidentally, is inspired by Qawwali music, a religious tradition of Sufi Muslims. Though created in India and rooted in Hindustani principles, it's a tradition all its own and is more associated with Abbasi's native Pakistan.)
Merch for this release:
Vinyl LP, Compact Disc (CD)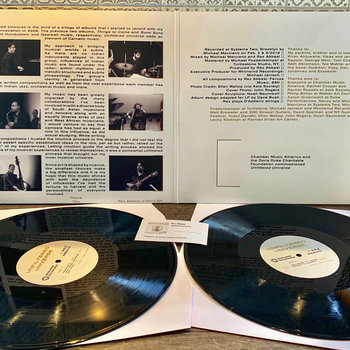 That said, on Unfiltered Universe, the Carnatic influence is not only subtle but, more than any of the trilogy, just one of the many influences that has informed Abbasi's music. "The title refers to the idea of experimenting with my intuition," he says. "I think one of the things I wanted to try and do is supplement my writing with an intuitive process. Meaning not to just reduplicate specific ideas and melodies and rhythms. I've been influenced by so many types of music. All those influences are there, and I don't need to directly access them because they have to be in my subconscious, and whatever I write will be inspired by that. That's why it's called Unfiltered Universe; it's an unfiltered process, basically.
"At first, maybe 15 years ago, I would apply certain elements of whatever music I was studying. Now it's becoming more personalized. And I think that's the virtue of getting older and having more wisdom."
In short, the Indian influence of Unfiltered Universe is as much a psychological as an aesthetic one, if not more so. He's comfortable with that. More than sounding "Indian," the guitarist wants his music to sound like Rez Abbasi.
"I have this spectrum of criteria that I apply to myself when composing or listening to music, which is, is it creative? Is it emotional? Is it interesting?" he says. "And if people are hearing those three things in my music, that's all that really matters."
-Michael J. West