FEATURES
Red Pill's "Instinctive Drowning" Takes a Visceral Look at Depression
By Christina Lee · August 29, 2016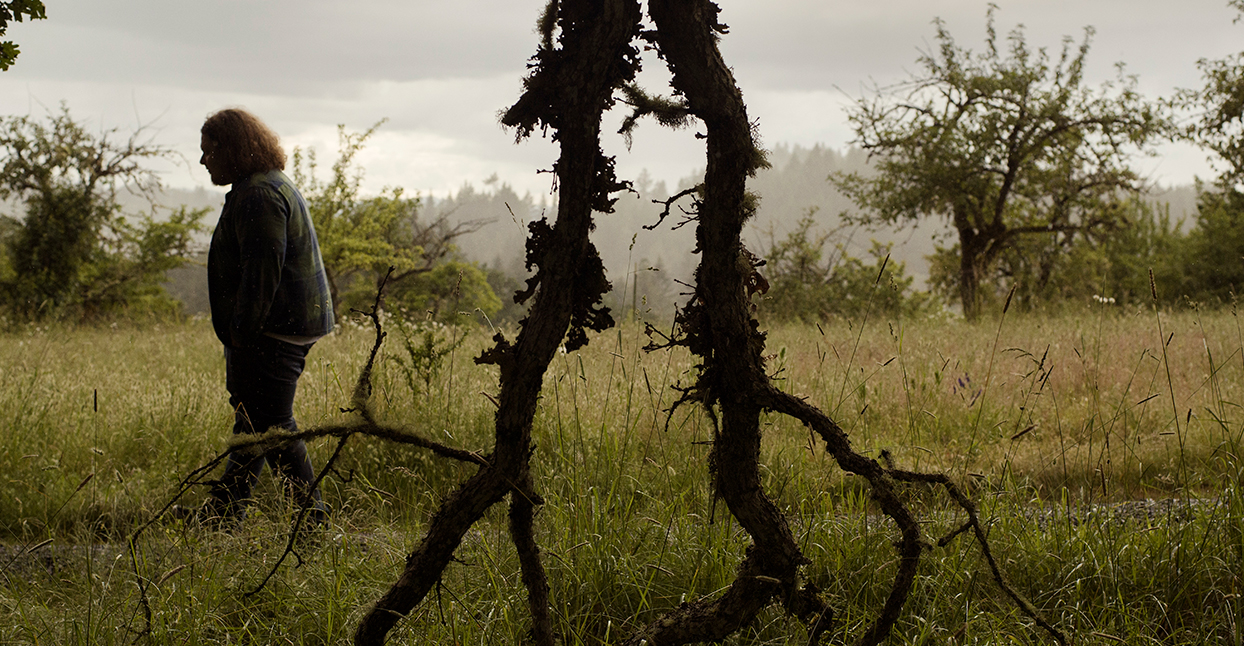 "I want my friends to be happy, my generation to be happy."
Like comedian Louis C.K., who he samples in his 2015 song "Rum & Coke," lyricist Red Pill is fond of cracking sharp jokes about his own desperate existence. "I'm sick of looking at that coffee table, covered in these past dues," he raps, "and writing about that coffee table covered in those past dues." He's describing his apartment, in the middle of a supposedly safe neighborhood, where his girlfriend still got carjacked. His own twinkling production adds a lush romanticism, softening the blows.
"Gin & Tonic," from his new album Instinctive Drowning, is a spiritual sequel to "Rum & Coke." Both are similar in scope, but on "Gin & Tonic," Red Pill—born Christopher Orrick—realizes that even he's tired of complaining. "All I want is to be happy in this life I got," he sings on the hook.
"I think it's more powerful in a way," Orrick tells us. "It's just two different ways of approaching the same topic. But I wanted to try to change my perspective on it and dig a little deeper. Get rid of the humor. Stripping it really down to what it is."
Originally from Redford, Michigan, Orrick was 13 when he saw a therapist for the first time. His grandfather had just kicked his family out of his home because his dad struggled to pay rent. So they moved 55 miles west of Detroit to Howell, a suburb primarily known for two reasons: It has an outlet mall, and it's where Ku Klux Klan Grand Dragon Robert E. Miles lived before he died in 1992.
That sense of isolation is pervasive throughout Orrick's life—like when he graduated from Michigan State University, only to work at an axle manufacturing plant. He was employed there full-time when, in 2013, he, producer Apollo Brown and rapper Verbal Kent formed Ugly Heroes, a hip-hop group honoring a blue-collar existence.
Growing up, Orrick also heard stories of his great-grandmother Mabel, who died in her 40s, before he was born; that's who is pictured on Instinctive Drowning's cover art. The first verse of the album's title track is about his mother, Jody—how he remembers her dying at age 45 in 2007, which he depicts in gut-wrenching detail. Both his mother and his grandmother struggled with alcoholism for most of their short lives.
"That first verse explaining her death and what I saw as it happened—that was something that felt untouchable a few years ago, because I didn't think that I had the ability to say it the way I wanted to say it," Orrick says. "It's kind of this morbid, shitty thing to think about, but it's been in the back of my mind since it happened. I wanted to be able to put that to music."
Orrick named Instinctive Drowning after a term coined by Francesco A. Pia, Ph.D., describing what people actually do when they drown. Unlike in Hollywood portrayals, people can't splash around, wave, or call for help—not as their respiratory system is being submerged underwater. In fact, they appear just fine from even 10 feet away. When Orrick found an article explaining this on Facebook, he saw a useful metaphor both for how he feels sometimes, and how substance abuse can overtake people.
The album title was ringing in his mind when he connected with Illpoetic, producer (Dwele, Slum Village) and co-owner of San Diego music store Beat Box Records. At first, Orrick wanted to rap to what he heard from Bon Iver and Sufjan Stevens—the sort of flowery, folkish instrumentals that dominated mid '00s indie rock. But Illpoetic ended up sampling obscure psych-punk 45s, making Instinctive Drowning feel more turbulent than Orrick's past work.
"With Look What This World Did to Us, I produced four tracks on that record," the rapper says. "I'm not a producer. If I'm making a beat, I'm just going to chop up a sample, throw some drums on it, and that's going to be the end of it. I wanted to do something that was bigger, more musical, a little riskier. To do that, I needed beats that had more dynamics than just two 16-bar verses and hook kind of thing. I got that from Illpoetic."
"Gin & Tonic" is one of Instinctive Drowning's rare moments in peace. In the outro, even after a drink of Seagram's and diet tonic, Orrick counts his blessings—his father, three brothers, and girlfriend Kath. "I want my friends to be happy, my generation to be happy, for Mello to be happy, Illpoetic, and Charlie to be happy."
You'd be foolish not to believe him.
"I think people deal with [depression] so much that they try to hide it," he says. "Especially in hip-hop, where sometimes it can be hyper-masculine—you got to be a tough guy and all this shit. But it's a pretty universal thing. To have that perspective of knowing not to be afraid of it, as bad as it can be sometimes, has made me who I am and gave me the ability to create."
—Christina Lee