FEATURES
The Radical, Empathetic Folk of Rachel Baiman
By Matt Wickstrom · April 13, 2023
Activism has been a part of Rachel Baiman's life before she even knew what the word meant. Her father was a member of the Democratic Socialists of America, a once-fringe political group that's seen many causes they championed gain more widespread support in recent years.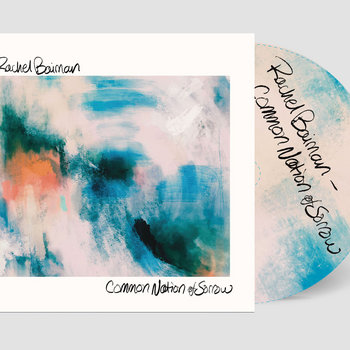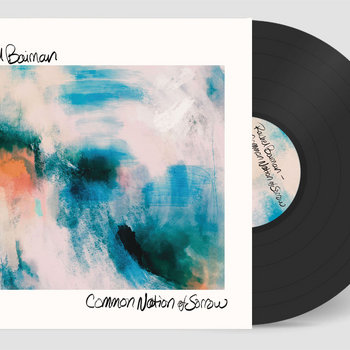 .
00:10 / 00:58
Merch for this release:
Compact Disc (CD), Vinyl LP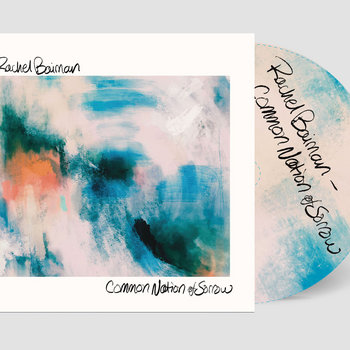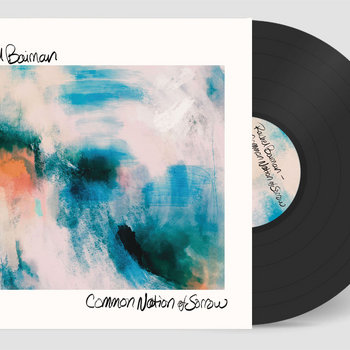 That upbringing has not only informed Baiman's own political ideology as an adult; it's woven into her music, as well. On her latest album Common Nation Of Sorrow, the Nashville-based songwriter and multi-instrumentalist leans into that side of herself more than ever through 10 deeply personal but broadly relatable stories that aim to unite people through common experiences and get the wheels of activism rolling.
"I want to say things that can be political, but I want to do so in a way that's focused around the songwriting and my own personal experiences," says Baiman. "That's the magic of being an artist and not a politician. I don't want to tell people what to think. I want to open them up to an experience for them to understand how things are working for somebody else. Oftentimes that means people who've already had a similar experience can relate and those who haven't can begin that process of understanding and empathy."
Those experiences begin with the album's opening track, "Some Strange Notion," a lesson in the long game of generational activism that also acts as a blueprint highlighting specific elements and causes of activism that will creep back into focus on the songs that follow. The tone-setting tune is something Baiman says she's observed with her prior projects as well, although it's never been her intention.
As for the song itself, Baiman says she was in a headspace of feeling hopeless after noticing a huge push for systemic change early in the pandemic that has, for the most part, returned back to a compromised base of political rhetoric.
"That's the nature of the beast, but it's also very frustrating because you see conversations progressing with no movement towards a change in policy to match it," says Baiman. "This song is me zooming out to understand that these things take a really long time and to not beat myself up because of it."
The song's intentions later come full circle on "Ways Of The World," a story of not letting the prolonged process of activism or the shortcomings of society get you down. According to Baiman, the song was written as a lullaby of sorts that also runs parallel to much of what is presented in "Annie," a co-write with Erin Rae exploring childhood curiosity and the loss of innocence that can result from it.
"It's important to give yourself time in the safety of childhood and ignorance, which is what also comes out in 'Ways Of The World,'" says Baiman. "It also gets into that generational shift by saying that there are going to be hard moments in life, but let's also preserve the joy and beauty in the spaces we can to pass down to the next generation to build upon. It's a sad song, but there's also a beautiful space within that sadness."
Each of the aforementioned incorporates mental health intertwined in them, but nothing comes close to the foreshadowing darkness of "Lovers And Leavers." Similar to how "Some Strange Notion" set the album's activist tone, the prognosticating of Baiman's future bipolar disorder diagnosis in the song went unnoticed during the songwriting process.
However, months later, when she finally did receive her diagnosis, Baiman returned to the song, realizing then she'd practically diagnosed herself unknowingly with her own lyrics when she first penned it. This has led her to describe the song and overall songwriting process as a form of therapy due to how it allows her to write out, connect with, and better understand her emotions.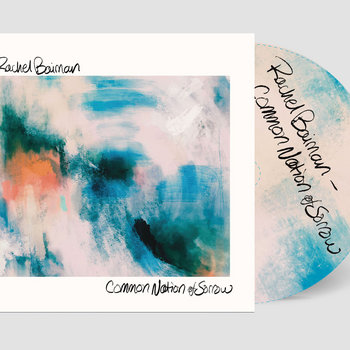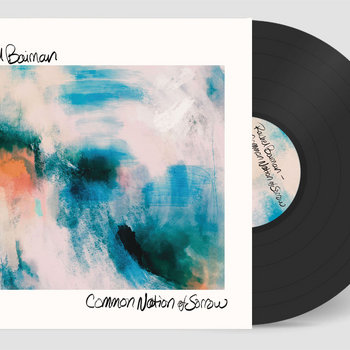 .
00:10 / 00:58
Merch for this release:
Compact Disc (CD), Vinyl LP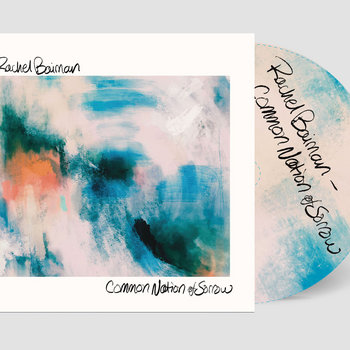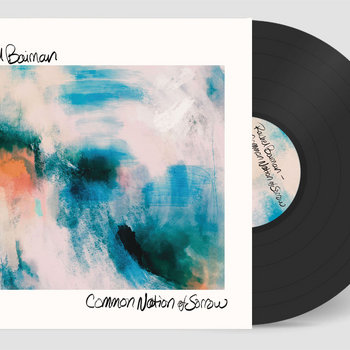 "Sometimes the intensity of the emotions we're feeling can be a lot to carry," says Baiman. "I've found that writing out and putting them to a song or a piece of art that exists outside yourself helps to take some of that burden away. In the therapy I've done, we talked about being able to disassociate from our feelings so we can observe them better. When you write songs, it allows you to do that too."
The emotions continue to run deep on "Bad Debt," a cathartic tale that doesn't relate to being in debt financially, but rather a moral debt fueled by large corporations and capitalist society. In the song, Baiman says that there shouldn't be any shame in financial debt because most people are just struggling to get by, but there should be shame in the morals of corporations and others who thrive by taking and exploiting whatever and whomever they can.
"That's the kind of debt we should be worrying about because money is fake," says Baiman. "If you live your life only taking from and exploiting other people to make money for yourself, then you may not have financial debt, but you do have a moral one."
Questionable morals also play a role in "Self-Made Man," which is essentially a co-write with bluegrass pioneer John Hartford. Baiman first heard the song when it appeared on his posthumous compilation record Backroads, Rivers & Memories: The Rare & Unreleased John Hartford and later added a second verse that assists in recasting the dusted-off tune's narrative by writing from the perspective of the wife of a self-made man. In doing so, she examines the culpability she and others may have in his life, singing:
Do you think you want to sit around and play a part in the corner of a self-made life/
Stand by his side quietly and try to be his perfect little wife/
Will you tell him that he's done everything right and he should never take the blame?/
For the people cast out and trampled on, just because they got in his way?
"There's all these people who don't bat an eye because they're benefiting from [a self-made man]," says Baiman. "The idea of the song is that there is no self-made man, only self-made culprits. It takes a society of affirmation to allow this to happen."
Whether it's confronting her bipolar disorder, deconstructing the myth of the self-made man, or detailing the drawn out process of activism, Baiman's heartfelt lyricism and dynamic picking shine through, healing not only herself but a hurting nation in the process. As a result, the self-produced project reflects a perspective that's more in the moment than ever before, blending all of the chapters of her musical journey, both standalone and alongside artists like Kacey Musgraves, Kevin Morby, and Molly Tuttle, into one.
"I wanted to make an album that reflected exactly where I'm at musically right now rather than where I want to be," says Baiman. "With my previous records, I've really been pushing to learn and do something new, but I wanted this project to be a true snapshot of where I've arrived at. In that sense, it feels more like me than anything I've done previously."