FEATURES
Porter Ray Brings Seattle Hip-Hop Forward With "Watercolor"
By Christina Lee · March 10, 2017
In 2014, Porter Ray was overwhelmed. The emerging Seattle rapper had just signed with hometown label Sub Pop which, while certainly exciting, is mostly known for releasing indie rock. A month after signing the deal, the mother of his 2-year-old son was incarcerated.
"There was pressure on me, being a single father and having a 2-year-old," Ray says. "There was pressure releasing a rap album on Sub Pop. I wanted it to be this perfect thing, because I knew it was going to be something that a lot of people didn't expect the label to do, and I wanted to represent it properly. Too much was happening at the time, which was throwing my heart off and making it difficult for me to record."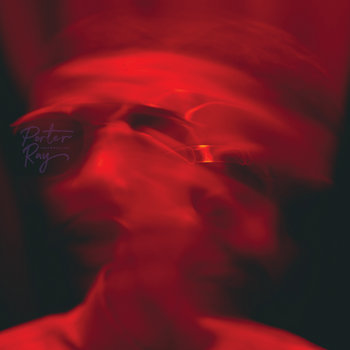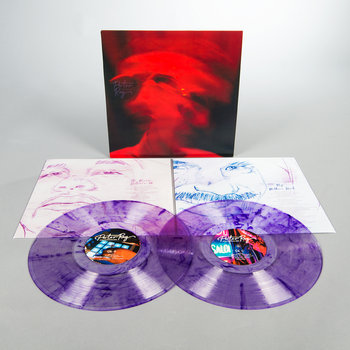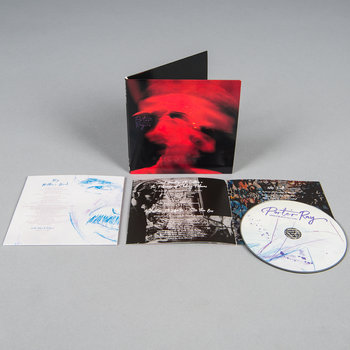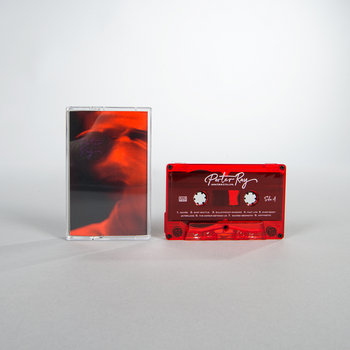 .
00:10 / 00:58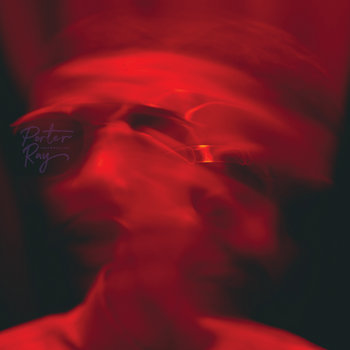 Merch for this release:
Vinyl LP, Compact Disc (CD), Cassette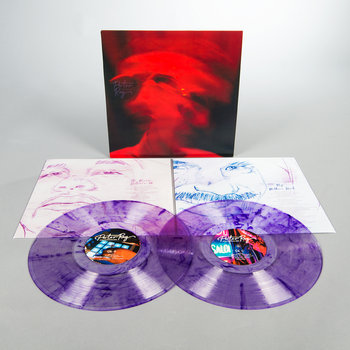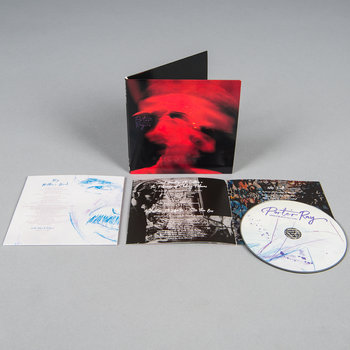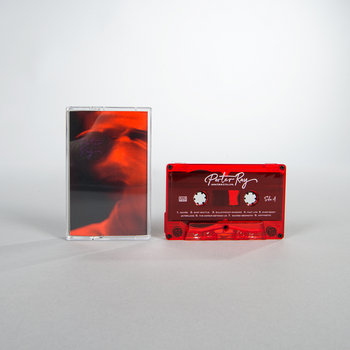 Ray pushed back the release of his Sub Pop debut, initially scheduled for 2015. Yet despite those setbacks, Watercolor advances Seattle hip-hop while nodding to its past. The album is "a take on what Seattle hip-hop sounds like," he says. "It's definitely influenced by other groups that have come before—dudes like Vitamin D, and groups like Narcotik and Tribal. A lot of jazz influence."
From the 1990s to the early 2000s, a hip-hop scene formed in Ray's native Central District. Before "Baby Got Back" became a mainstream hit, Sir Mix-A-Lot threw parties at the District's Boys & Girls Club. Macklemore filmed his "White Walls" video off Broadway Street, which Mix-A-Lot once described as a "hip-hop junction." Tribal Productions thought it would gain national recognition in the '90s, when Geffen offered to sign one of its duos, Ghetto Chilldren. But while that promised contract never materialized, Tribal Productions became one of Seattle's most esteemed crews, sparking a wave of local hip-hop that sampled deep jazz cuts, similar to what the Native Tongues were doing on a national stage. Resident Tribal producer Vitamin D has worked with Porter Ray since his 2013 debut mixtape, BLK GLD.  
Central District is also where Porter Ray found his purpose as a rapper. In 2009, his father was diagnosed with multiple sclerosis. That same summer, his younger brother Aaron was fatally shot following a dispute with which he wasn't even involved. On previous mixtapes, Porter Ray mentions these incidents in between lines laced with braggadocio, as if he'd rather not elaborate on them. But on Watercolor, he discusses his brother's death no fewer than five times. He looks back fondly at the time when Aaron was alive; he swallows pills to numb the pain of his death; sometimes, he wishes that bullet hit him instead.
We also hear a phone call in which Ray's son says "good night" to his mother, who's in prison. On "Navi Truck," Ray tries to make sense of both losses:
"Broken rubbers turnin' lovers into baby mothers / Got booked on her birthday, I lost my baby brother / That same night, murdered in plain sight / While shorty doing time for situations I can't write / Shorty coming home but the situation just ain't right / The same drama, same arguments, same fights / Stuck in the same life, that's when Aaron came / I lost my brody, but my firstborn bear his name."
Ray's mixtapes use inspirational quotes from films like Higher Learning and Finding Forrester to heighten the stakes. But on Watercolor, the cavernous production—more Soulection than dusty soul samples, though of all-original instrumentals—is what adds gravitas. "Arithmetic" features Tribal emcee Infinite and Stas THEE Boss, of disbanded neo-neo soul duo THEESatisfaction. Longtime producers like B-Roc and KMTK are joined by collaborators like Ishmael Butler, of pioneering jazz-rap group Digable Planets and—these days—the more mystical Shabazz Palaces. (Butler, now a Sub Pop A&R, is an old friend who got Ray signed.) Within this otherworldly context, Ray sounds lost in thought during Watercolor's darkest moments.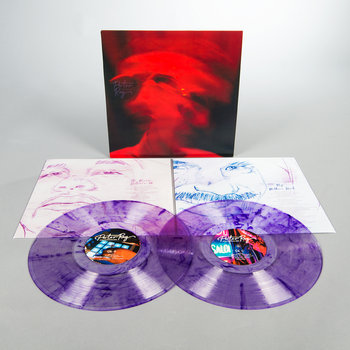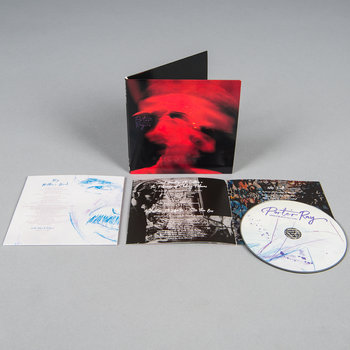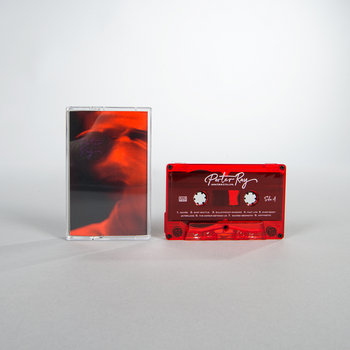 .
00:10 / 00:58
Merch for this release:
Vinyl LP, Compact Disc (CD), Cassette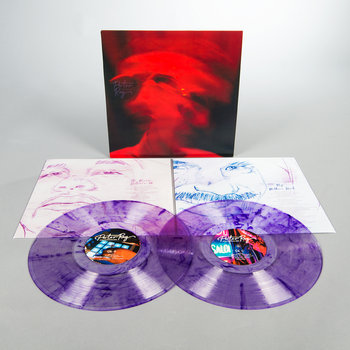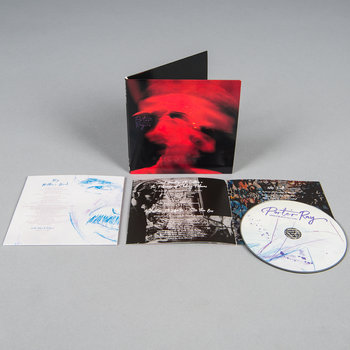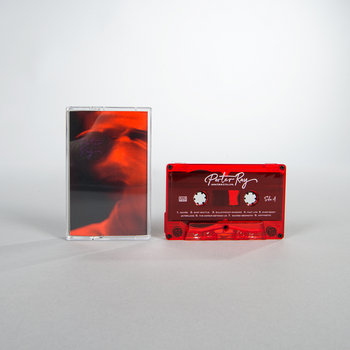 What helped him open up was recording vocals at his mother's house, in Aaron's room, taking in the childhood photos. Revisiting his past—how Seattle molded him—enabled Ray to regain the perspective and focus he needed for his debut.
"I wasn't trying to let things come to me or just see how things play out," Ray says. "I was more taking my career into my own hands—and realizing that it always had been in my own hands. I'm going to get out of my career what I put into it. The more I focus on it and the more I put into it, the more that I have gotten out of it. It probably took me about a year of juggling all these aspects and then finally, I guess, growing up."
—Christina Lee