FEATURES
Poison Ruïn: Medieval Punk for the People
By Jeff Terich · April 21, 2023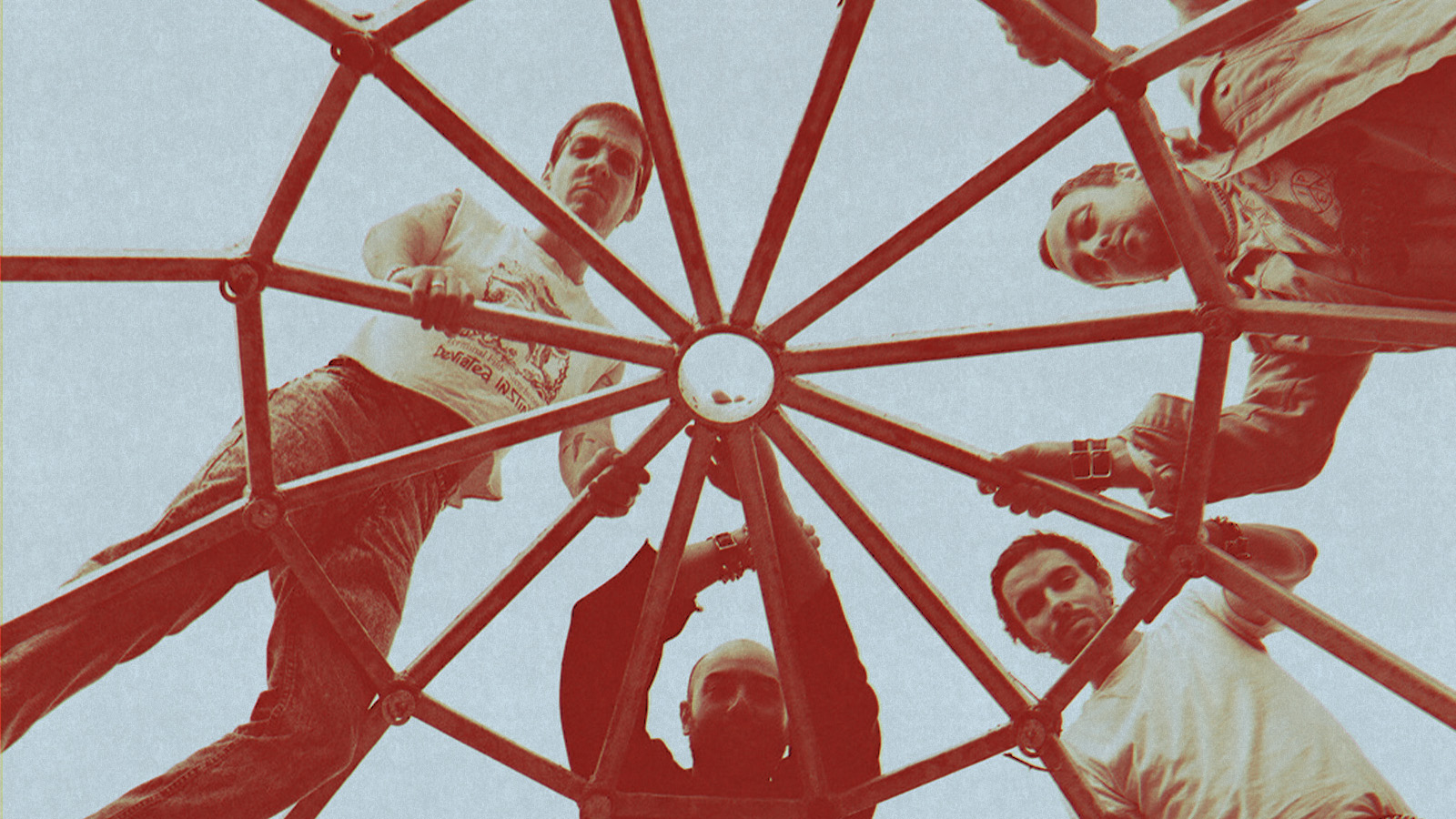 At first glance, the cover art for the handful of records that Philadelphia's Poison Ruïn doesn't appear to reflect their contents. The chain mail–helmed figure brandishing a shield and flail on their first two cassettes and the similarly armor-clad warrior swinging a scythe on new album Härvest could both evoke the evil menace of black metal or perhaps the spoken word narration of a Dungeons & Dragons campaign. Yet neither is what Poison Ruïn actually makes, which is a raw and ragged style of lo-fi punk with occasional forays into Thin Lizzy–style hard rock riffs. The medieval imagery, says founding member and singer/guitarist Mac Kennedy, is a novel lens through which to filter punk rock's leftist politics—but it also just looks cool as fuck.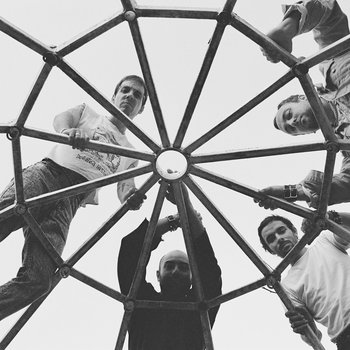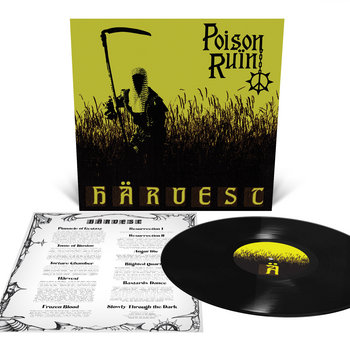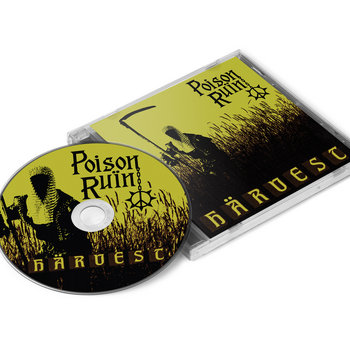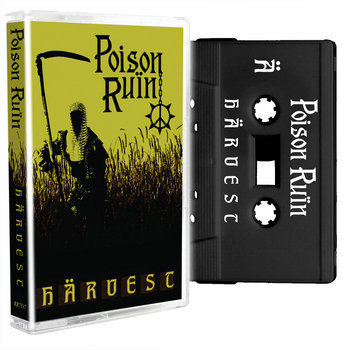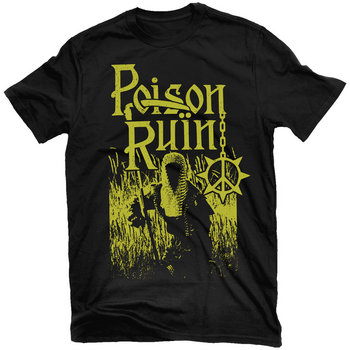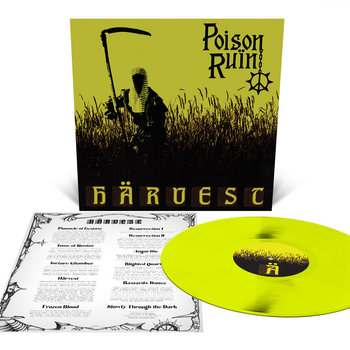 .
00:10 / 00:58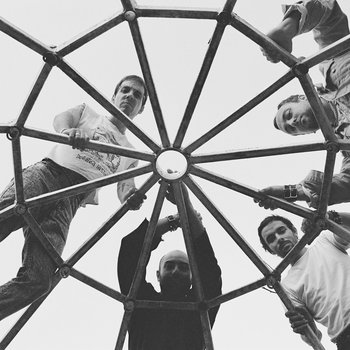 Merch for this release:
Vinyl LP, Compact Disc (CD), Cassette, T-Shirt/Shirt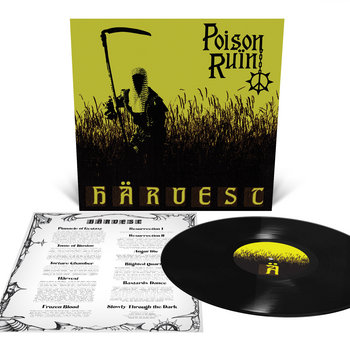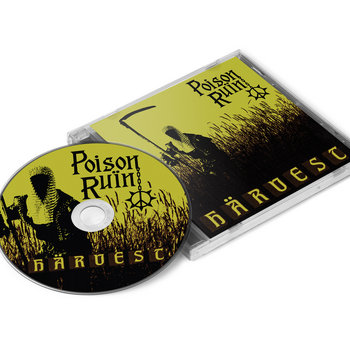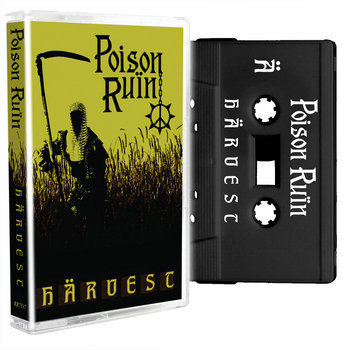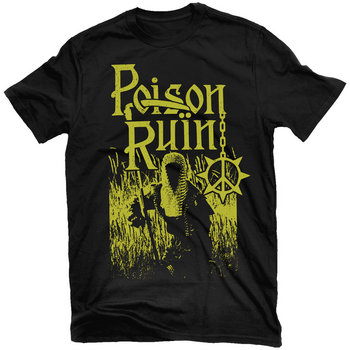 "There's a visual language within heavy music that people like badass stuff," says Kennedy, who founded Poison Ruïn as a self-recorded solo project in 2020. "Medieval weapons and knights and warriors, it's a long-standing thing. I like visual symbolic languages, allegories and things, and you can use that stuff to represent ideas instead of just, like, a sword! I love that—just having a sword for sword's sake. But [I had a] realization that it has the power of being relatively untapped in the way I was thinking about it."
Further emphasizing the swords-and-sorcery motif running through Poison Ruïn's music is a distinctive dungeon synth aesthetic bridging the more aggressive and agitated moments with RPG-worthy instrumentals that act as interludes and introductions to their bottle rocket anthems. Kennedy's hybrid sound didn't take long to find its audience and Poison Ruïn's first two EPs, as well as their debut vinyl compilation comprising those two EPs, sold out fast.
Poison Ruïn have since expanded into a live band featuring guitarist Nao Demand, bassist Will McAndrew, and drummer Allen Chapman. They've also joined the Relapse Records roster with full-length debut Härvest, as well as a reissue of their out-of-print self-titled compilation. Härvest—once again a self-recorded, solo work from Kennedy—is a blend of mystical, medieval motifs and a grimy, tape hiss–laden aesthetic that Kennedy finds himself instinctively drawn toward. "I don't believe in a smooth listening experience," he says.
The imagery of the Dark Ages is wallpapered throughout Härvest, from the appearances of magicians and jesters in "Tome of Illusion" to dust gathering in ancient tombs in "Resurrection II" and getting "lost in the labyrinth of time" on "Augur Die." But the jousting and sorcery are allegorical devices for a deeper examination of the world we live in and how we live in it, showcased in the peasant uprising depicted in "Harvest" to the communities that end up being left behind in "Blighted Quarter."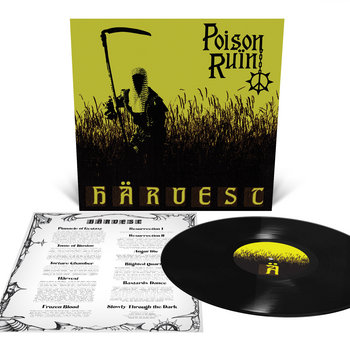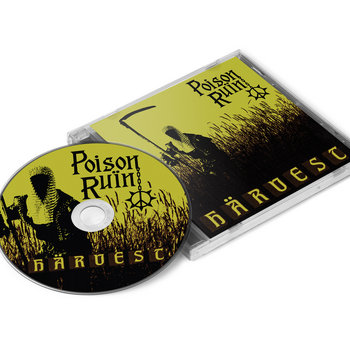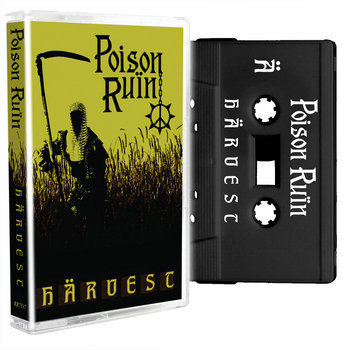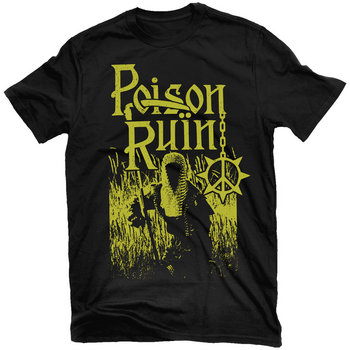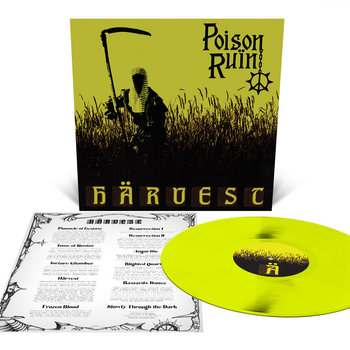 .
00:10 / 00:58
Merch for this release:
Vinyl LP, Compact Disc (CD), Cassette, T-Shirt/Shirt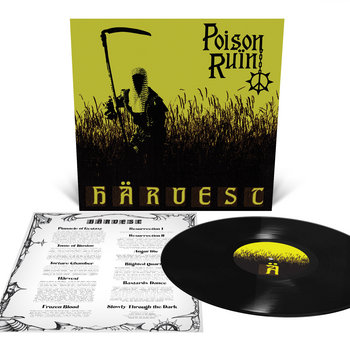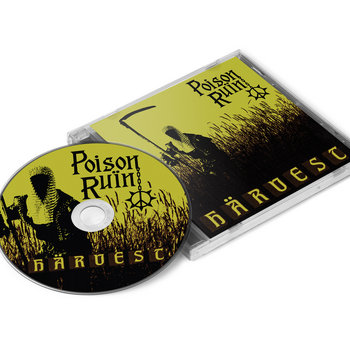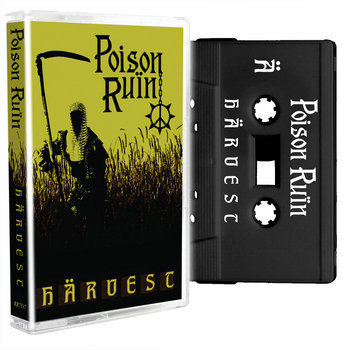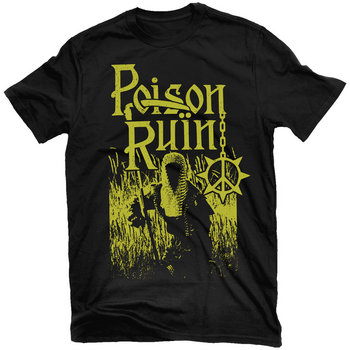 Kennedy is quick to note how often fantasy imagery, however mainstream it is, is used by right-wing factions as a means of smuggling hateful or destructive ideas, whether it's a black metal band cloaking white nationalism in Viking battles or fascists marching with Norse medieval symbols. Poison Ruïn, by extension, seeks in small part to counteract the more problematic permutations of fantasy in society by using it to critique capitalism and promote solidarity and community. They are, after all, a punk band.
"Fantasy stuff is part of popular culture, it's pretty widely accepted," Kennedy says. "There are implications that I don't think people do think about, and that's a bad situation when people are playing around in the field of something they see as apolitical but has been imbued with meaning that they don't necessarily want to identify with. There is always, with the stuff I try to write for this band, a political continuum—a consciousness. So I like to write along that spectrum. That is a fundamental belief that everything that happens around you and everything you do exists in context with one another, and being aware of that stuff matters."
Though Poison Ruïn reaches for something beyond pure escapism, the music—loud, tense and cathartic in the fashion of all of the best punk rock—is undeniably fun, something Kennedy acknowledges though he expresses a hope that listeners find even more in their music beyond its most immediate pleasures.
"Someone reached out and said [the music] gave them a personal feeling of strength that they're not used to feeling from music. I'm not sure I would have thought to word it that way, but that's an incredible thing to take away from it. And I don't mean that you want to listen to something really aggressive and lift weights," Kennedy says. "But that's cool too."