FEATURES
Planning for Burial: The Intimacy of Loneliness
By Andy O'Connor · March 20, 2017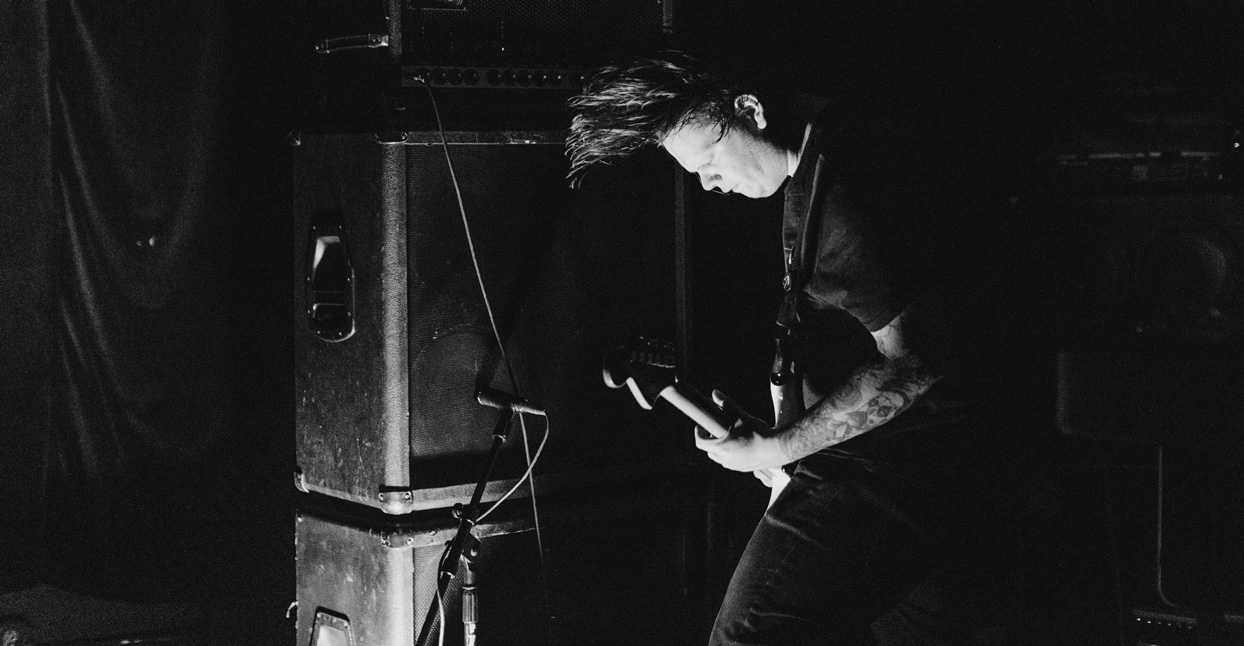 Thom Wasluck, who makes music as Planning For Burial, is an intensely private person—so much so that on his debut, Leaving, only instruments were listed in the album credits, not names. I didn't know who he was until a year after I discovered him; at one point, I assumed they were an actual, multi-member band. This solitariness bleeds into the music as well; Wasluck's songs explore how intimate loneliness can be. He combines doom, slowcore, drone, and goth-pop and uses it to soundtrack meditations on past loves slipping into mist, and watching days become weeks while bedridden with regret. It's as if Phil Elverum traveled with Sleep's rig.
After living in Matawan, New Jersey, for just under a decade, Wasluck moved back to his childhood home in Wilkes-Barre, Pennsylvania in 2014, to pursue an apprenticeship in the International Association of Heat & Frost Insulators Union. Below The House, his third and latest full-length, was recorded in this home. There's more accessible material on here than his previous work, such as the heavy, Cure-esque "Warmth of You" and the crushing expansiveness of "Somewhere in the Evening." It feels enclosed and intimate, and even when it drifts into serene drone or tracks colored by somber piano, it never has the spacey quality that the quieter moments on previous albums did. That's because Wasluck didn't have much room to move: he felt more isolated when he returned home, and took refuge in whiskey—a lot of it.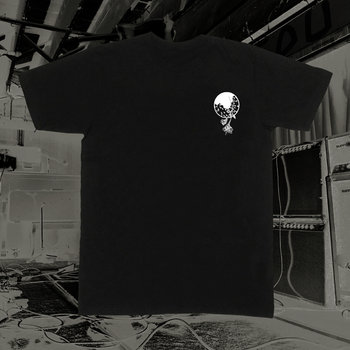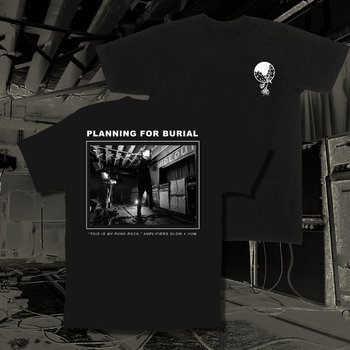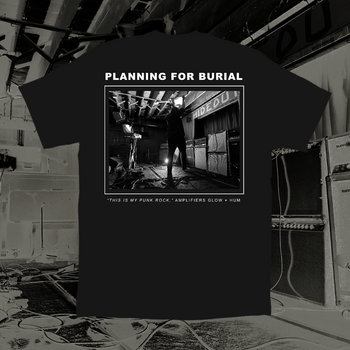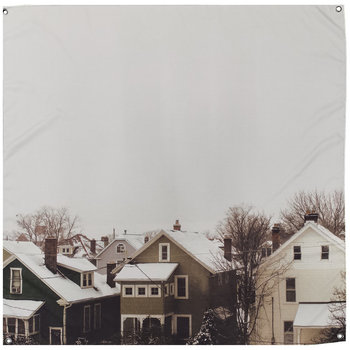 .
00:10 / 00:58
Merch for this release:
T-Shirt/Shirt, Button/Pin/Patch, Compact Disc (CD), , Vinyl LP, Cassette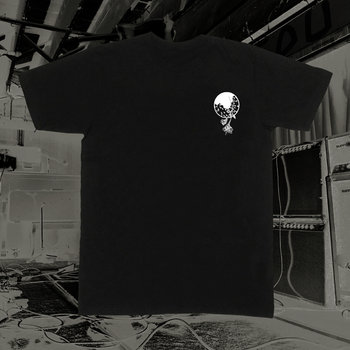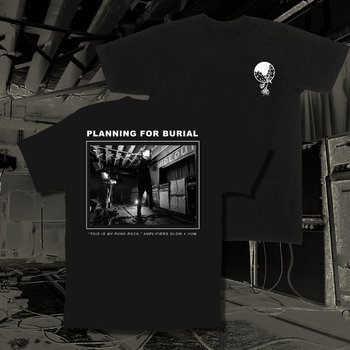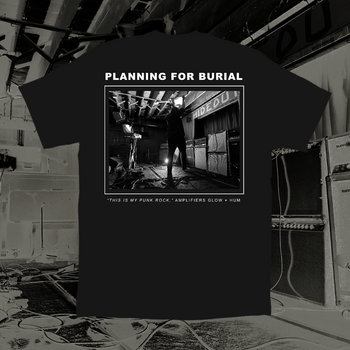 "I didn't realize how bad I was getting until I saw in the mirror and saw how bloated I became from real bad alcoholism," he says.
Whiskey has always been a part of Planning For Burial's music; it is credited as an "instrument" on Desideratum, along with "bad sleep" and "hardwood floors." His label, The Flenser, printed shirts parodying Spiritualized's Ladies And Gentlemen We Are Floating In Space with "Ladies and Gentlemen We Are Drowning In Whiskey." At one point, it became too suffocating. "I'd have kids showing up to shows with bottles of Jameson for me, which was nice, and there was a point in time where I stopped drinking completely. I was like 'Hey, I appreciate it, but don't bring it anymore," he says. "I guess all bands have their gags — for some reason, I got whiskey and sadness."
"Whiskey and Wine," which opens House, is one of Wasluck's most aggressive and "metal" songs to date. He loosens up the mechanical stomp of Godflesh into something messier, tethered less to Wasluck's drum machine than his screaming heart. The last time he was this angry was on "Comfort," from his second split with Lonesummer in 2013. "Whiskey" isn't about booze so much as it's about losing control. "It's kind of like holding on to a bad relationship — it could be with alcohol, it could be with a person, it could be with alcohol because of a person. You're holding onto things even though it's bad," Wasluck says.
In his own home, whiskey was fueing despair. In other people's homes, where he would play, he found a way to release all that angst. He travels with a formidable stack of amps, and it's his ability to make the smallest living room feel like a stadium show—his elimination of distance, and his ability to make his anguish yours, too—that makes his shows so special. He doesn't just prefer house shows to bars, he thrives in them. As a youth, he both played and frequently attended house shows in Wilkes-Barre, and that one-on-one connection those kinds of shows provide is still important to him. "I'm just used to being on the same level as the performer, so as a performer, I like to be right there, I'm not on a pedestal. What I'm doing, someone else can be doing," he says.
While Wasluck mostly played in hardcore and metalcore bands in the late '90s and throughout the '00s—quite popular in the Northeastern US around that time—it was Marilyn Manson's Mechanical Animals that changed his approach to music. He describes some of his earliest music, long before Planning For Burial, as crudely grafting metal with electronics in a similar way: "One minute we'd be writing synth-rock type of things, the next we'd want to play a Zao breakdown." His metal-industrial mixology is a lot more sophisticated now, and it may not seem obvious that Manson and Nine Inch Nails played such a large role in his development. "Imagine me, being a weirdo 15-year-old goth, [listening to] An Albatross playing grind, and The Faint in the middle of their Blank Wave Arcade era. It was eclectic, I would go see spazzy hardcore, metal, whatever was around," he says.
Wasluck makes an effort to play mixed bills no matter what type of venue he plays, and believes the same ethic that governs house shows should be applied to larger ones, as well. "There's too much commercialism with it now — 'We gotta get all these bands together because they're together, and and they're all kind of alike, we'll get the same people to play.' I think they'd get more out to shows with mixed-genre bills, and it would open people up to a lot more," he says. And though he hasn't been to many house shows since returning home, he's committed to make them happen in towns like his. "When people message me about who to get in contact with for Philly, I usually tell them to skip Philly and go to Allentown or Bethlehem," he said. "You don't have to fight for everybody's attention on any given night of the week. You have a better chance of being the only thing in town," he says.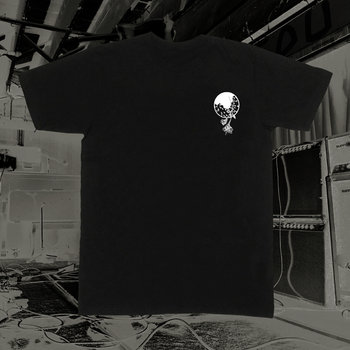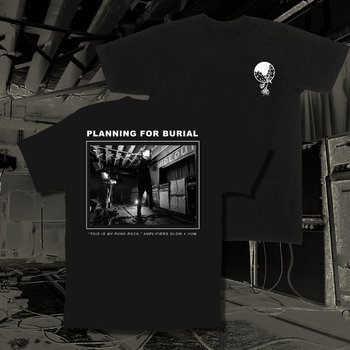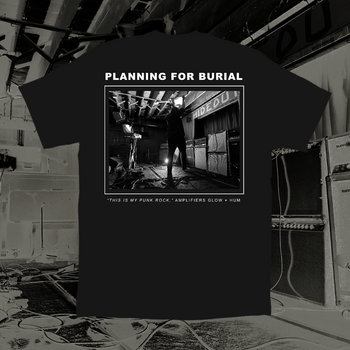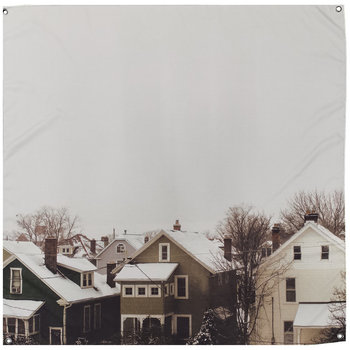 .
00:10 / 00:58
Merch for this release:
T-Shirt/Shirt, Button/Pin/Patch, Compact Disc (CD), , Vinyl LP, Cassette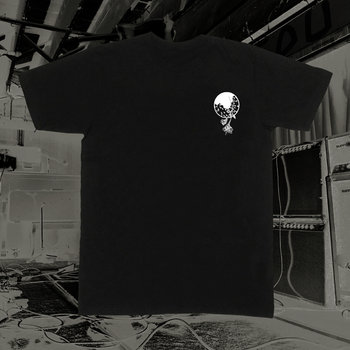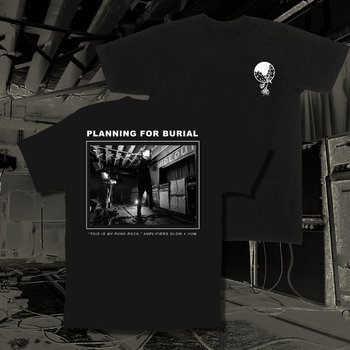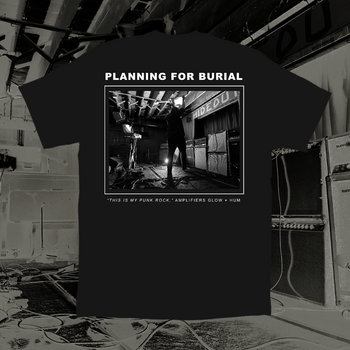 Much like house scenes across the country, the characters in Planning for Burial's songs are transient and fleeting. So while it's tough to expect those spaces to be permanent, the feelings from those shows last and last. Planning For Burial's music resonates if you grew up in a small town, where talent and drive have a way of making you feel lonely. And while the music transcends location, it couldn't have come from a big city—throwing a wrench into the theory that local scenes don't matter in the age of the internet. Wasluck has a point when he suggests playing Allentown over Philly—it's just another way of keeping that intimate connection alive.
—Andy O'Connor