FEATURES
How E-Commerce and Cassettes Shaped Pica Disk
By Joe Bucciero · June 07, 2018
Even while in Bodø, a small town above the Arctic Circle in Norway where he lived from 2016 until this month, Lasse Marhaug maintained an important, and present, place in the global musical underground. Now living in Oslo and active since his teenage years in the late '80s, the 43-year-old multidisciplinary artist has a Discogs page that's 163 entries long, marked by dozens of distinctly experimental solo releases and collaborations with a who's who of contemporary avant-garde music: Merzbow, Joe McPhee, and Jim O'Rourke to name only three. Marhaug keeps busy as a masterer and producer, too, lending support to albums by artists such as fellow Norwegian Jenny Hval, the Korean-born, New York-based cellist Okkyung Lee, and recently, the reclusive New Zealand electronic musician Clinton Williams, aka OMIT, whose mind-boggling five-CD box set Enclosures 2011–2016 came out in February via two labels, End of the Alphabet and Pica Disk, the latter of which Marhaug founded in 2006.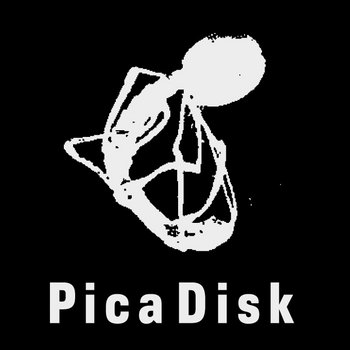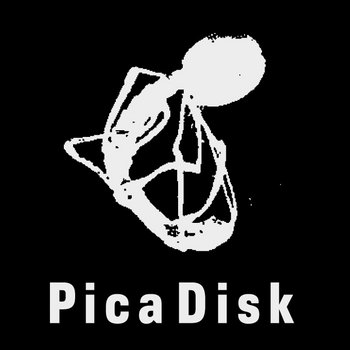 Marhaug had operated a few independent labels in the '90s, but amid the changing economic and distribution landscapes of the early '00s, they all folded. "Even if it was much easier to sell things [back then], it was really hard to move money," Marhaug says, chatting during a "Siberian cold wave" in Bodø. "I would get checks from the U.S. which I couldn't cash here. People would send cash in an envelope, bank transfers—it was a hassle." But after five years without his own label, Marhaug missed having one and felt compelled to start Pica Disk; by that time, PayPal had made selling records, tapes, and CDs of avant-garde music to listeners across the globe a slightly more tenable enterprise. More than a decade since the label's first release—a four-CD collection of his own music, Tapes 1990–1999—Marhaug has put out nearly 50 recordings by legendary acts like minimalist pioneer Tony Conrad and newcomers like Norwegian vocalist Stine Janvin Motland. "If I can afford a release, I just do it," he says.
Merch for this release:
Vinyl LP
The name "Pica Disk" betrays Marhaug's musical appetite. "Pica" is a medical condition—"when you consume something in a compulsive way," he says—which Marhaug likens, with both humor and sincerity, to his relationship with music. (A pica is also a unit of measurement in graphic design, he points out, and Pica Pica is a 1982 album by German saxophonist Peter Brötzmann.) This obsessive quality unites the label's releases more than a specific aesthetic or concept does. "If this is a thing that's missing, that's a reason to do it," Marhaug says. "If nobody else is doing it, then I need to do it." This ethos—or perhaps non-ethos—has led Marhaug again and again to the fringes, searching for things from the wider sphere of experimental music that are, in one way or another, "missing."
Many Pica Disk artists are people Marhaug met or heard about through touring or trading tapes over the years. "I prefer labels that are more like a diary of what people have been interested in," he says. Marhaug makes sure that Pica releases have this personal touch: "I love finding the ideas. I love putting together the artwork, getting the mastering right, laboring over the paper quality, getting the printing right, making it as good as possible… I make these objects, make them available, and then they'll find a life of their own." His approach to fastidious digging and intricate presentation has lent itself to producing box sets, to the point that Marhaug has become, in his own words, "Mr. Noise Box Set Guy." While most of Pica's releases comprise only one disc, multi-disc sets like OMIT's showcase the label's attention to music that might otherwise be overlooked.
Merch for this release:
Compact Disc (CD)
OMIT is something of a mystery, after all. "Clinton [Williams] is not a big networker," Marhaug notes. "He's kind of hard to get a hold of." Marhaug, a fan since the '90s, knew that Williams had been releasing "handmade CD-Rs on his own label, but you couldn't order them online. There was no way of getting them." So Marhaug enlisted the help of New Zealand musician Noel Meek, who runs End of the Alphabet and was able to send along some recent OMIT CD-Rs. "OMIT is doing some of the best work of his career," Marhaug says. Enclosures, available on not just CD but Pica Disk's new Bandcamp page as well, makes OMIT's work (if not Williams himself) a bit more available. Most of the recordings are 10 to 20 minutes long; often, Williams introduces a minimal, off-kilter beat at the beginning which serves as a foundation, an organizing principle. He'll then introduce a slate of placeless electronic textures—drones, clashes, buzzes, pings—that, together, build a slowly mutating sonic space. Sounding like a distended version of early Cabaret Voltaire, Enclosures is menacing precisely because of how much it withholds.
Other noteworthy Pica Disk box sets include last year's Real Folk: Lathe Cut Singles 1993–1997, a confounding four-CD affair by another outré New Zealand artist, Witcyst, as well as also one of Marhaug's favorite projects, the 10-CD 箱愚か Box Is Stupid by long-running Japanese noise group Incapacitants. While Pica Disk has featured artists from all over the world, it's no coincidence that many of the releases come from New Zealand, Japan, or Norway. "In the '90s, the scenes in those countries were crucial," Marhaug explains. "There was a connection between Norway and Japan, and Norway and New Zealand… I think, listening to a lot of the Oslo underground stuff, you hear a New Zealand influence to it."
Merch for this release:
Compact Disc (CD)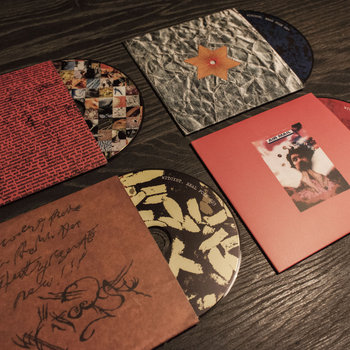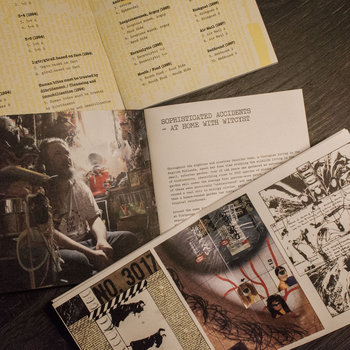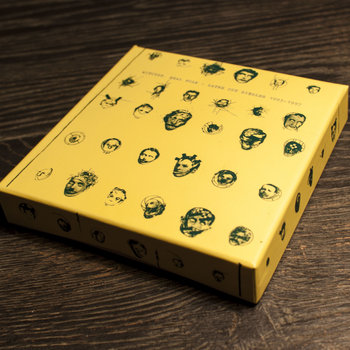 The three countries—all isolated geographically, with their own entrenched independent music communities—formed a network that's still alive today, as evidenced by releases like Explosion Course, a 2013 album by Marhaug, the Norwegian drummer Paal Nilssen-Love, and the Japanese guitarist Otomo Yoshihide. "Maybe [the music on Pica Disk] doesn't seem like very social music," Marhaug says with a laugh, "but it's coming from a long line of sharing and collaborating and networking. That was crucial for me when I started… I would send tapes and create with people. That's always been my way of doing this music. It was a culture of no competition, just sharing." Sharing, whether through curation or collaboration, continues to be Marhaug's MO. Hearing him speak about releases like Gunpowder Temple Of Heaven—the 2008 drone opus by New Zealand's Birchville Cat Motel, aka Campbell Kneale—makes Marhaug's passion evident. "It's one of [Kneale's] absolute best," he says enthusiastically. "I'm not saying that because I released it. I honestly think… of all his hundreds of recordings, it's top five."
While Marhaug is still, by his own admission "somebody who has a preference for physical formats," he acknowledges that the Internet has had positive effects on his type of musical sharing. Pica Disk came about at a precarious time in music distribution, in the wake of iTunes' rise to power. With the onset of downloading and streaming music, a large percentage of the mail-orders and shops that helped small labels like Pica survive shuttered. Online platforms like Bandcamp offer Marhaug a sense of community akin to what he found in the '90s underground scene, while selling music digitally affords him the ability to reach more listeners and put out evermore things that are, to reuse his word, "missing."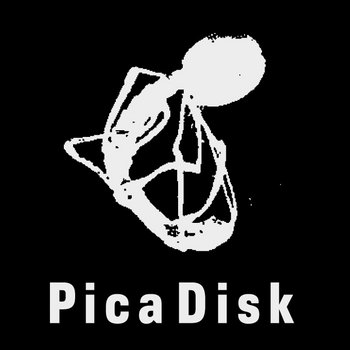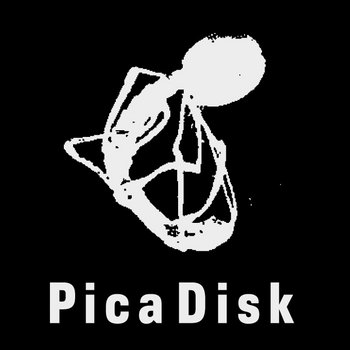 Merch for this release:
Compact Disc (CD)
In the spirit of Pica Disk's mission, Marhaug recently released his collaborations with the Singaporean artist Yuen Chee Wai, In Praise of Shadows, and Okkyung Lee's Dahl-Tah-Ghi. Lee's album is a live recording of a 2013 performance at a mausoleum in Oslo, a space that boasts a 17-second reverb. Across Dahl-Tah-Ghi's sole, 41-minute track, Lee employs a variety of extended techniques that, with the heavy, natural reverb, create resonant, bodily pulses that can be alternately soothing and jarring. "We recorded [the performance]," Marhaug says, "but we didn't think about it, and we sat on it for a few years, and [later] we both realized that this is pretty special, and I should release it." Specific scenes and sounds may change, but for Marhaug and Pica Disk, it's always a good time to make and to share music, so long as it's pretty special.