FEATURES
Peter Brötzmann Journeys to Jazz's Past on "I Surrender Dear"
By Philip Freeman · November 20, 2019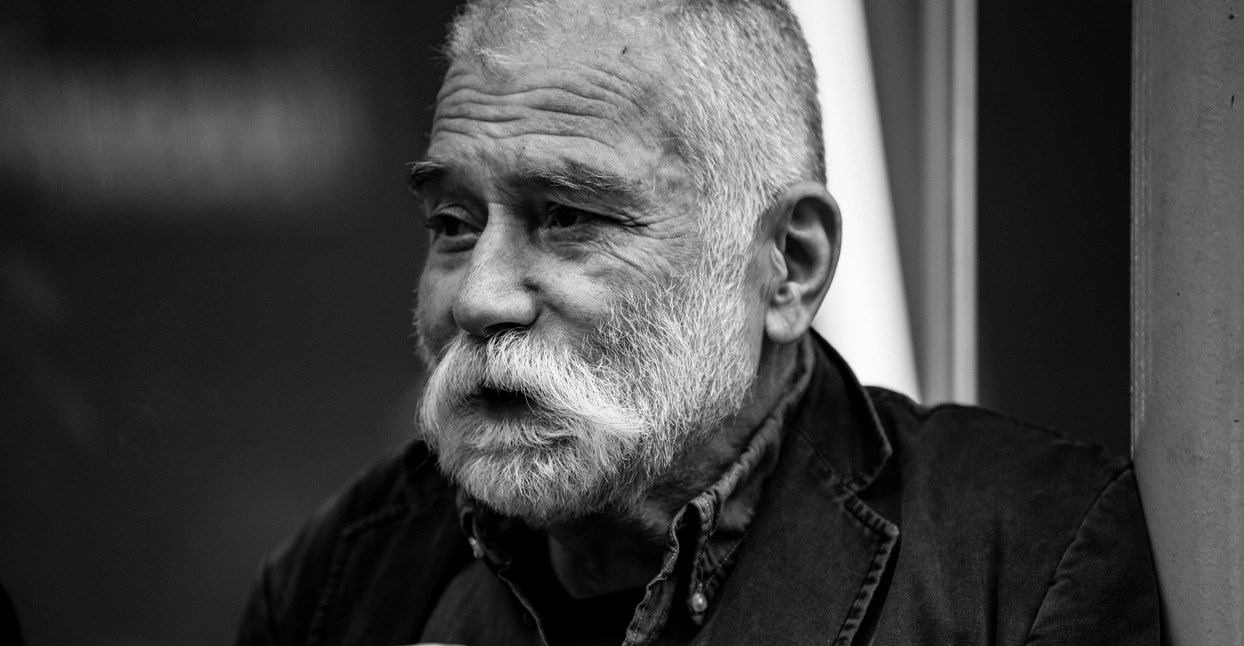 Saxophonist Peter Brötzmann is well-know for his fierce marathon performances with a wide range of collaborators. His best-known album, 1968's Machine Gun, is regarded as a landmark in European free jazz. On his latest solo album, I Surrender Dear, recorded in a Vienna studio in 2017, he journeys deep into the past—jazz's, and his own. Sticking to the tenor sax for the album's full 57 minutes, he explores standards which have been recorded dozens if not hundreds of times since the 1930s and '40s, like the title track (which appears in two versions), "Lover Come Back To Me," "Con Alma," and "Nice Work If You Can Get It." He also turns out versions of slightly later pieces, like the 1957 Sonny Rollins composition "Sumphin," Dutch pianist Misha Mengelberg's "Brozziman," and two of his own compositions, "Dark Blues" and "Churchsong."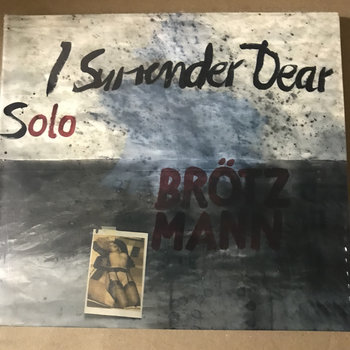 .
00:10 / 00:58
Merch for this release:
Compact Disc (CD), Vinyl LP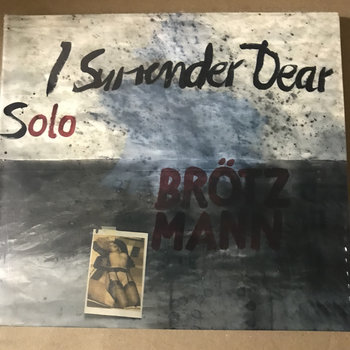 The first version of "I Surrender Dear" starts off slow, as though Brötzmann is learning the melody as he goes. Many jazz fans are likely familiar with Thelonious Monk's solo piano recording of the tune from 1957's Brilliant Corners (though Brötzmann says, "the one I like most is Don Byas' version"). Similarly, "Lover Come Back To Me," which Brötzmann performs with the same tender reverence, has been recorded many times. "My love of this tune goes back to a Donald Byrd record on Blue Note [Off To The Races, 1958] with the baritone [saxophonist] Pepper Adams. I like that very much. But of course, I've heard all kinds of different versions over the years, and Billie Holiday's version [from 1944] is a beautiful thing," he says.
His playing on I Surrender Dear is largely free of the shrieks and roars that have been his trademark for over five decades. Instead, he works slowly through the melodies, sometimes letting one bleed into the next, as though it's all one song. This gives the tracks an extraordinary intimacy. The album often sounds like you're listening to Brötzmann playing for himself—which isn't far from the truth. "If I'm playing at home, for example, I usually play standards and things like that, just to practice and get the sound right," he says, adding, "When I'm walking around or in a new city and strolling through the streets, I'm always whistling, and it always comes [back] to some of these old songs." 
"We spent three days in the studio, and when we finished, I had about seven hours of music in the box. So I had to make a decision and a selection," he recalls. "This time, I just decided I'd stick with the tenor. And anyway, the tenor is my main thing—it's my travel instrument, and the one that's very close to me."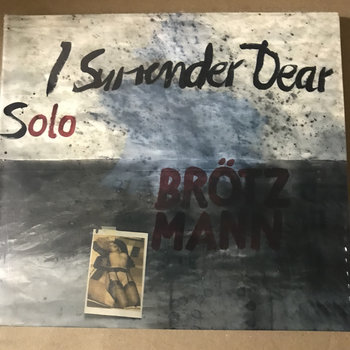 .
00:10 / 00:58
Merch for this release:
Compact Disc (CD), Vinyl LP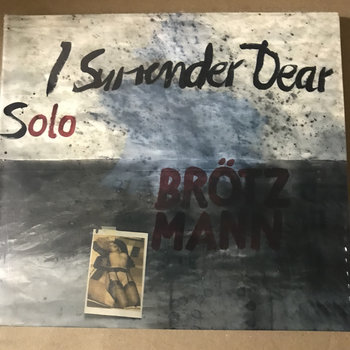 That wasn't always the case. Brötzmann, who was born in 1941 and grew up in Wuppertal, Germany, started out on clarinet, in a Dixieland jazz band. "I grabbed a clarinet from a guy who left the school band and started to play along to the one, two, or three records I had at home at that time," he recalls. "But the good thing was that, very early, I learned I have to find my own way to do my voice and my thing." 
As an art student in the early '60s, Brötzmann saw many American jazz and blues legends come through Europe. He recalls performances by "all the Miles Davis bands, Coltrane with Adderley, Coltrane with Dolphy, Mingus with Dolphy, and all those folks," as well as the Count Basie and Duke Ellington big bands and Howlin' Wolf. While some European improvisers, including guitarist Derek Bailey, strove to separate what they did from jazz, for Brötzmann it all goes back to the blues. "Even when I do my wildest shit and my so-called avant-garde nonsense," he says, "I want to show, especially the young folks, that it has a relation to the tradition and to the history. I mean, in Europe it's quite easy to forget where the music comes from. It's American music, and the sources and the roots are in the American entertainment industry, and that's one of the points I wanted to make clear."
In recent years, Brötzmann has formed strong working relationships with some American players, most notably bassist William Parker and drummer Hamid Drake. He's toyed with the idea of recording tunes with a rhythm section like these artists have. "Over the years I was always thinking, 'Should I do it with a band, with drums and bass?,' and of course Hamid and William would be the best choice—or two other guys I like a lot: Nasheet Waits and Eric Revis. That would be another interesting thing," he says. "Maybe next case."
-Phil Freeman