FEATURES
Peter Broderick Will Never Listen to the New Peter Broderick Record
By Robert Ham · August 12, 2016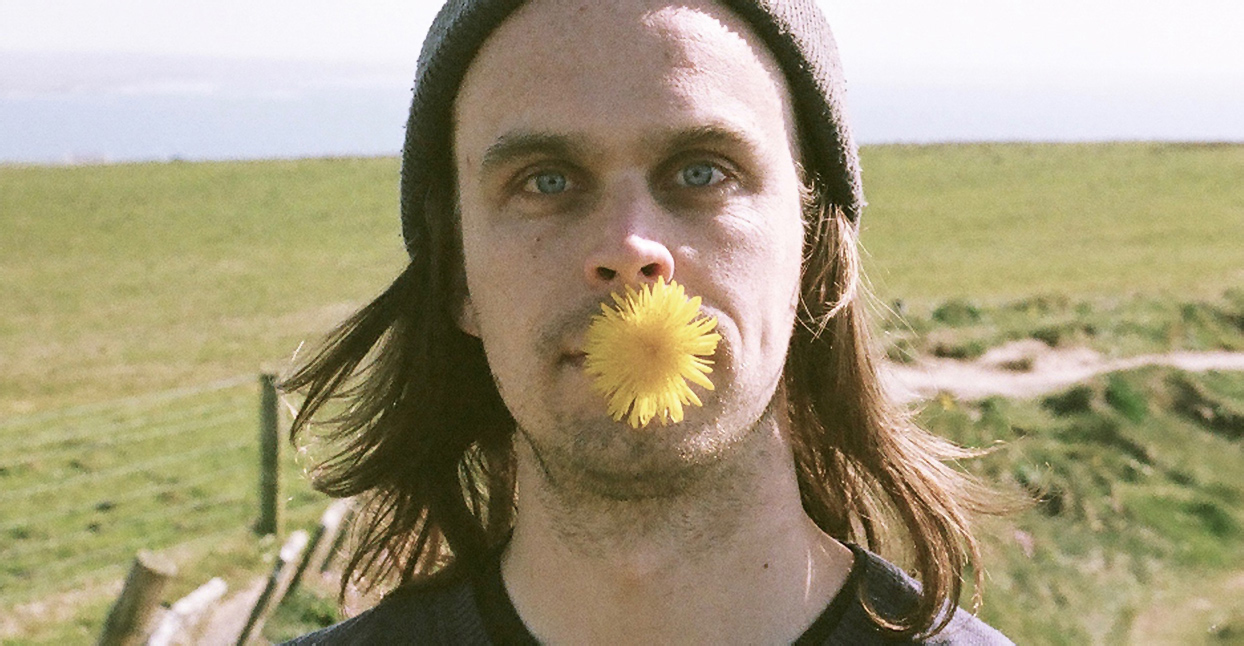 It's entirely possible that Peter Broderick might never hear his new album. In fact, that's the whole point: The 29-year-old multi-instrumentalist and composer recorded Partners—his latest full-length for London-based indie label Erased Tapes—with the explicit instruction that he would never listen to playback and wouldn't listen to any mixes or test pressings.
"It's really exciting for me, and kind of mysterious," Broderick says, drinking coffee and enjoying a warm afternoon in Portland, Ore. "My relationship with my music is borderline narcissistic. I would make music and then listen to it all the time. I was ready to put that aside. I thought, 'I'm going to to write these songs, practice them as much as I can, go into the studio, play them until it feels fine, and then call it good.'"
.
00:10 / 00:58
Merch for this release:
Vinyl LP, Compact Disc (CD)
Broderick was inspired, in part, by the chance-based compositions of John Cage, the avant-garde icon whose "In a Landscape" is recorded on Partners. To that end, he decided to roll dice to determine the structure of two of the pieces on the album, and allowed producer Tucker Martine (The Decemberists, Laura Veirs) to use effects pedals and computers to manipulate these piano-based songs as they were performed. "From what I've heard from friends, he did a very good job," Broderick says with a laugh.
The final album is a thing of wonder that has the same calming, grounding effect of working in a Zen garden. It slips across multiple genre boundaries, touching on the graceful hum of New Age, contemporary classical's untethered beauty, European-style jazz a la Keith Jarrett, and, on the closing track—a cover of his fiancee Brigid Mae Power's "Sometimes"—delicate modern pop.
Even though he hasn't heard them in their finished form, Broderick walked us through four of the tracks on Partners, clueing us into the somewhat unusual methods he used to create and record them.
"In A Landscape"
I never went to a music school, but I studied music theory a bit, and a name that inevitably comes up [when you're doing that] is John Cage. At the time I learned about him, I wasn't interested in listening to his music, but was fascinated by his ideas. Years later, I heard "In A Landscape" and "Litany For The Whale," and those pieces really moved me. They were really beautiful without being too overly intellectual, as some of his music can be. I really wanted to learn this piece of his, so I listened closely, going over it five seconds, or even two seconds, at a time and trying to pick the notes out by ear. I finally got the score and got some other recorded versions of it, and I found differences in these recordings. The one that I had learned from actually had some mistakes in it! And another was perfect, but was played much slower. I started to feel like I was making my own version with the correct notes and my tempo. I hope someone else will get something out of it like that.
"Under The Bridge"
I chose a scale of notes and assigned each note a number. Then, I rolled dice to determine the order in which I played them. If you look at the score, you'll just see a series of numbers. As I was practicing it, I just allowed myself to play it in whatever rhythm I was feeling at the time. And the more I played it, the more it took on a particular rhythm. This experience bounced back things at me that I wouldn't have come up with if I just sat down to improvise or was working with a band. It's like bouncing ideas off the great unknown.
"Conspiraling"
This piece had been around for a while and I think I'm singing along with it?
You are.
I don't always do that. Sometimes I'll be playing it and I'll feel like I'm owning it, but other times it's a struggle and I'll be too focused on my fingers.
Not to give anything away, but this is one where Tucker's work really stands out.
My request of him was to set something up so he could play along in a somewhat subtle way, or jump out with a sound or two. I knew he would have the sensitivity to not intrude too much on the music. Just knowing that he's worked on so many different things—from super shiny pop productions, to his solo record that uses the sound of jungle insects. He seemed like the type of guy that would be open to an idea like this.
.
00:10 / 00:58
Merch for this release:
Vinyl LP, Compact Disc (CD)
"Sometimes"
When I hear a song I want to cover, usually there's something in the words that resonates in me. There are some lines in Brigid's song that don't necessarily make sense to me, but there are a few key moments when one line just hits me really hard, or describes something that I've felt at some point or another. There's also that bigger underlying connection that I was playing one of her songs.
There's also a false start at the beginning of that one.
I heard about that! That was Robert [Raths] at the label's request. Tucker sent the music directly to him thinking that they would cut it out. I had to grapple with it for a minute because I thought the record had this flow that kind of breaks hearing someone, "Oh lemme try that again…" [laughs] But I trusted that if Robert thinks it should be there, then it should be there.
—Robert Ham