FEATURES
Pet Sounds
By Lorne Behrman · March 18, 2016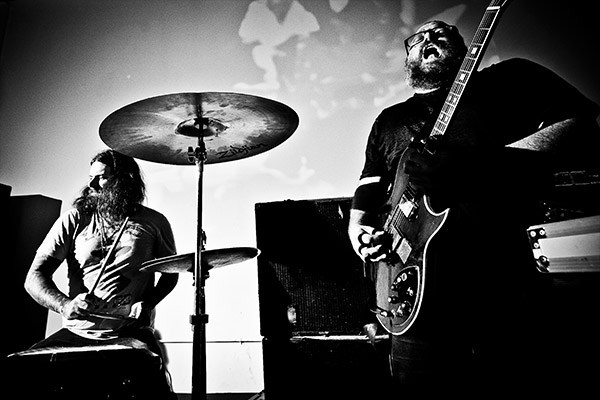 photo by Angela Owens
"My favorite stuff is sad and angry, but I started to think about how to convey heaviness without resorting to guitar riffs and the same three-chord progressions. Now I listen to a lot of pop music, like Taylor Swift. It's refreshing after hearing the same thing over and over again. How many times can you hear the tenth-generation Black Sabbath?"—Chip King, The Body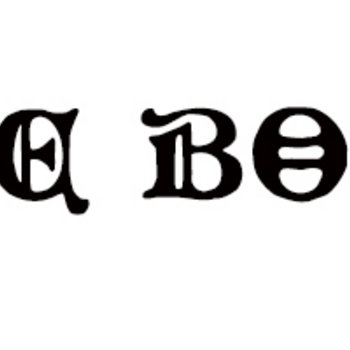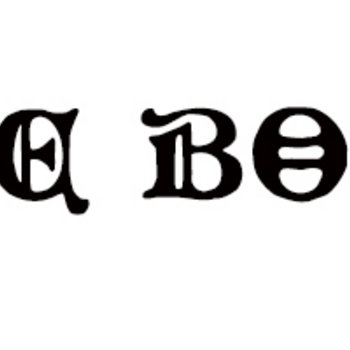 Merch for this release:
Vinyl LP, Compact Disc (CD)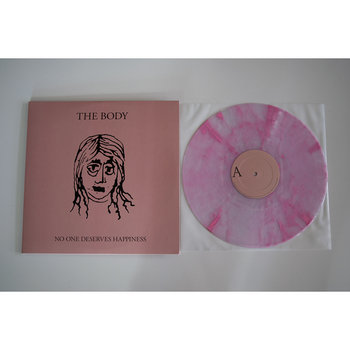 After 17 years trekking through extreme metal, best friends Lee Buford and Chip King, aka The Body, claim to have stumbled upon the missing link between legendary doom band Neurosis and dolce pop diva Taylor Swift. Rummaging through choral and symphonic music, EDM, avant-garde, fizzy pop, and two tons of sludge, the dirge-caroling twosome now releases the sharpest distillation of its vision, No One Deserves Happiness (Thrill Jockey). The album finely lives up to The Body's self-proclaimed aspiration to be "the grossest pop album of all time." It's guttural, grim, and, at times, achingly beautiful.
"It's kind of like Pet Sounds, it starts off hopeful, but gets sadder and sadder," Buford says of The Body's latest.
The Body formed in 1999 in Providence, Rhode Island as more of a conventional grindcore metal band staffed with a full five-piece lineup. Things became interesting when the group creatively lost a few limbs, and found itself working as a duo consisting of Chip King, guitars and vocals, and Lee Buford, drums and programming. The Body's sophomore effort, All The Waters Of The Earth Turn To Blood (2010, At a Loss Recordings), would be the career milestone that shaped the group's future direction. The album featured a panoramic artistic palette, including keyboards, angelic choral singing, glitchy drum machine patterns, viola, and sousaphone.
The album was emblematic of the beginnings of a creatively fertile era for King and Buford. They chucked the built-in audience comforts of the subgenre career, and boldly set out for the musically unknown. In the following six years, The Body participated in outside collaborations with an unlikely cast, including dark wave producer/artist The Bug, intrepid ambient electronic artist The Haxan Cloak, and noise punks Braveyoung, among a roster of other eclectic instrumentalists who have appeared on The Body's records. In addition, The Body has maintained metal allegiance through collaborations with niche metal stalwarts such as Full of Hell, Krieg, Thou, and Sandworm.
"We started out noisier and heavier, but that stuff started to turn us off, and the experimental stuff started to speak to us more," Buford explains. "I grew up on Cyndi Lauper and Depeche Mode. I go back to that stuff a lot, it's like an anchor."
"My favorite stuff is sad and angry, but I started to think about how to convey heaviness without resorting to guitar riffs and the same three-chord progressions. I started to listen to other music, and branching out became natural," King confides. "Now I listen to a lot of pop music, like Taylor Swift. It's refreshing after hearing the same thing over and over again. How many times can you hear the tenth-generation Black Sabbath?"
photo by Megan Holmes
Essential and consistent collaborators in The Body's evolution have been producers and engineers Seth Manchester and Keith Souza from Pawtucket, Rhode Island-based recording studio Machines with Magnets (Battles, Fang Island, Clap Your Hands Say Yeah), and singer Chrissy Wolpert, who conducts The Assembly of Light Choir. Manchester and Souza pitch in on instruments, and enable The Body to capture its lush soundscapes and realize its ambitious creative collaborations. In addition, they've helped alchemize the various coatings of distortion that have become signature to the duo's studio work. Wolpert's vocals have become a crucial tool to convey pained longing, and she organized and conducts The Assembly of Light Choir, whipping the ladies into shape for The Body recording sessions.
Merch for this release:
Vinyl LP, Compact Disc (CD)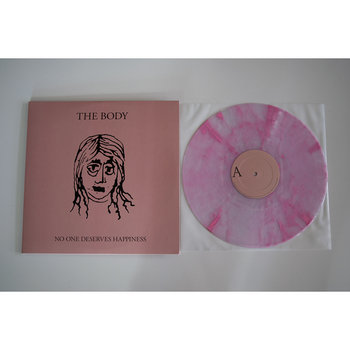 "The collaborative aspect started off as just adding something special to the recordings to kick it up a notch, but it's become what we do. It's all purely based on friendships," King says. "We have a lot of good friends who are musicians. The two of us put our songs down, and then the invitation is usually 'here is the record, do whatever you want to do.' It's been amazing and humbling." Buford adds: "The spirit is kind of freewheeling, like Bob Dylan's Rolling Thunder Review or his work with The Band."
The Body have also experimented with live show lineups, where the duo have taken up to 8 drummers, bassists, horn players, noise musicians, and even the Assembly of Light Choir on the road. In this context, the band played on one side of a baffled off divider, and the 14-person singing group was on the other side.
photo by Angela Owens
Engineer and producer Seth Manchester—who often adds drums, programming, and keyboards in the studio—has worked with The Body for nearly a decade. He's had a rare window into the band's growth and creative process. He says: "I think those guys got sick of just recreating their live experience and being limited to the confines of a duo configuration on record. They started coming to us with really inspired ideas and Keith and I started to figure out on the fly how to make them happen." So far the biggest challenge has been integrating the 25-person choral group into The Body's grimy basic tracks. "In some ways, with all the outside people, it's a collective body," Manchester says, laughing good-naturedly. "The Body are masterful curators and that's ultimately why their recorded output sounds the way it does. "
Merch for this release:
Vinyl LP, Compact Disc (CD)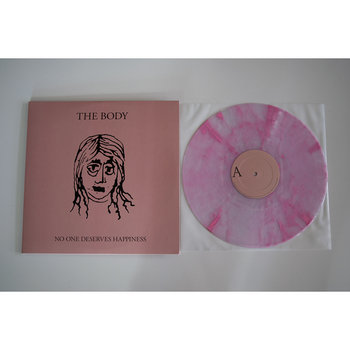 Singer and Assembly Of Light choral leader Chrissy Wolpert has known the guys for over a decade. She's been on almost every release either singing or contributing violin or another instrument. "At this point, we are like family," she says. "We work so well together, I never look at it as working with these metal dudes. The creative process is very free and there's unconditional trust there." The musical connection between the two parties is about tapping into real emotions. She says: "There is a sadness in this music that feels very real to me. I don't feel like I am singing someone else's music."
No One Deserves Happiness, The Body's latest album, is the most crystalline version of its demented, rogue metal. Everything was recorded to a click track, and drum machines, synths, and elegantly elegiac female vocals are more prevalent than on past records. Another notable touch on the record is how unabashed the duo are with using decidedly un-metal instrumental flourishes. Whereas in the past, appearances by cellos and trombones would be perverted by studio wizardry, and often appear indistinguishable in the overdriven needle-in-the-red sonic aesthetic, here they're used as intended, almost like on the aforementioned Beach Boys album.
Thematically, No One Deserves Happiness still remains faithful to the duo's formative bleak and negative outlook. "In a perfect world we would write straight pop songs, but we just don't have the optimism, so this is the best we can do," Buford allows. Highlights in this dimly lit sonic journey include "Wanderings", "Shelter is Illusory", "Two Snakes," and "Prescience."
Merch for this release:
Vinyl LP, Compact Disc (CD)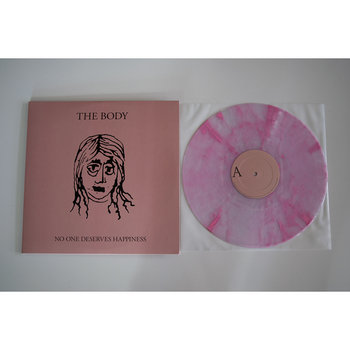 The album opens with a slow drumbeat treated with reverb so it ricochets around the track. Chrissy Wolpert's voice comes in with mournful beauty and the track slowly and purposely moves forward until it plunges into a doom metal passage that feels like stately, sad, symphonic music orchestrated with dirge-y guitars and guttural vocals. "Shelter is Illusory" is gothic ethereal, evoking Black Celebration-era Depeche Mode. Here, guest vocalist Maralie Armstrong's vocals haunt the track like a murdered singing specter, a chilling presence in the stabbing pain throbbing throughout the song. The mood lightens on "Two Snakes," which brilliantly nicks a Beyoncé bassline. "I have to be honest, that song is about drunken love," Buford says slyly. The album's stunning second-to-last track, "Prescience," is one of The Body's finest dark moments. It opens with a spoken word piece on death and suicide by French writer, artist, and photographer Édouard Levé, read with slow calculated resolve. In something of a eulogistic gesture, the song takes lift with symphonic guitars and then just dissolves into a cloud of distortion.
Throughout nearly two decades together, The Body has managed to do something very rare: maintain metal niche credibility while bravely shattering aesthetic preconceptions with mainstream and fringe artistic explorations. But what might be even more special is that King and Buford have been able to weather the journey while remaining best friends. "I'm psyched we are still friends—we hang out every day," Buford says. "We've been playing in bands together since we were 15, and now we can make as much music as we want and people go out and buy it. It feels really good, and it's still a lot of fun."