FEATURES
How the Lost Recordings of Patrick Cowley Were Finally Released
By Blake Gillespie · December 06, 2017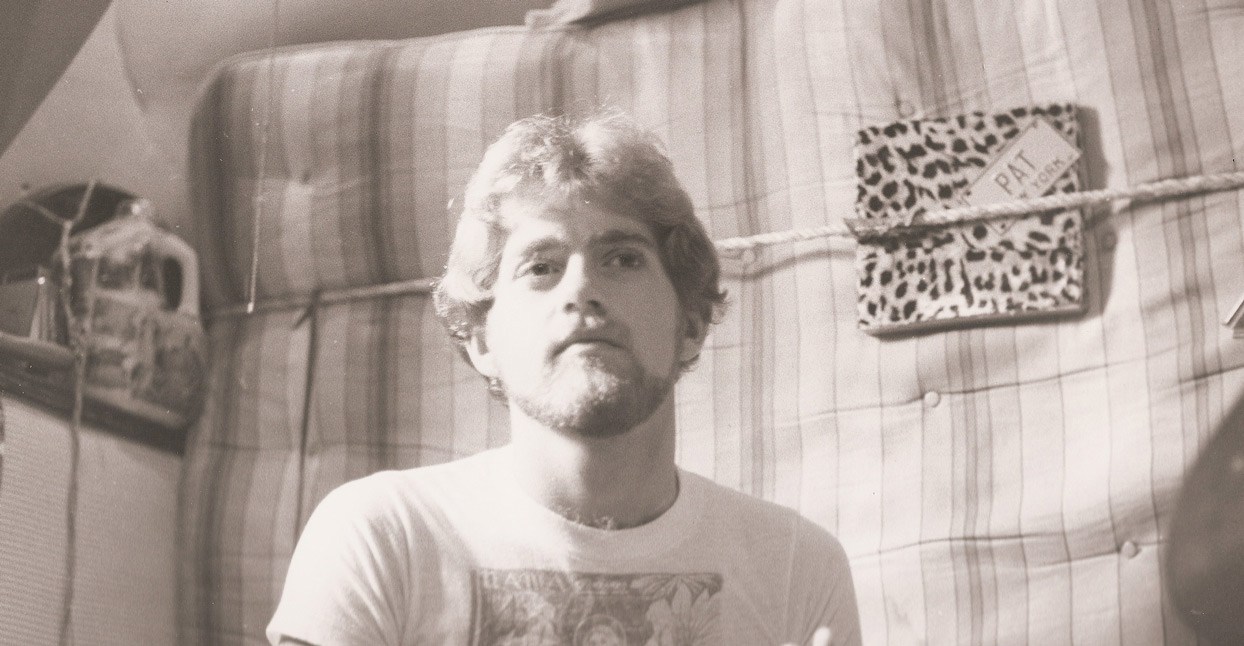 In certain circles, the name Patrick Cowley carries the same weight as the name Giorgio Moroder. That admiration mostly centers around Cowley's production work with disco singer and icon Sylvester, but in the past five years, a lost element of Cowley's discography has been discovered: three gay porn soundtracks he secretly contributed to in the 1970s. The final soundtrack is called Afternooners, a 12-track collection of sticky, raunchy, hi-fi synth suites, the only one of the three releases recorded specifically as synth erotica. Some of this music he recorded in college; not even Cowley's closest friends knew these soundtracks existed.
The story begins in 2006 with an unmarked box of quarter-inch reel-to-reel tapes that were discovered in the basement of Megatone Records' surviving operator John Hedges, who co-founded the label with Cowley. He sold the Megatone catalog to Unidisc, and was getting ready to retire from DJing in San Francisco's Castro community and move to Palm Springs. Before leaving town, he invited local DJs to dig through his record collection in order to purge as much as possible. Among the DJs invited were members of Honey Soundsystem, a collective who formed around their shared interest in the gay underground dance parties that made San Francisco a musical hotbed in the late 1970s.
Josh Cheon, member of Honey Soundsystem and founder of dark wave reissue label Dark Entries, was already a fan of Cowley's before he eventually acquired the reels. He was introduced to Cowley's music by a friend in New Jersey, where Cheon is from. Cheon's friend played him Cowley's 1982 album, Mind Warp, which, at the time, was one of only a handful of Cowley's published releases, and Cheon was instantly smitten.
Cowley's professional career lasted five years—from 1977 to 1982. In that short span, he helped establish the "San Francisco Sound," namely the style of Hi-NRG, with his electronic hits like "Megatron Man" and "Menergy," his collaborations with Sylvester, and the records he produced for artists like Paul Parker and Sarah Dash on his label Megatone. Several years later, these records were instrumental in the formation of Honey Soundsystem, a queer DJ collective and production group Cheon joined in 2006.
Eventually, Cheon played the reels. The three boxes contained Cowley's collaboration with Loverde, a record he made with Indoor Life singer Jorge Socarras called Catholic, and several unmarked reels of demos—some relatively familiar, others mysterious and experimental with labels like, "Out Of Body."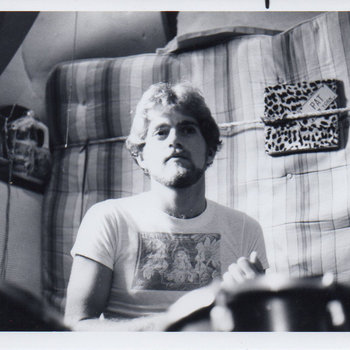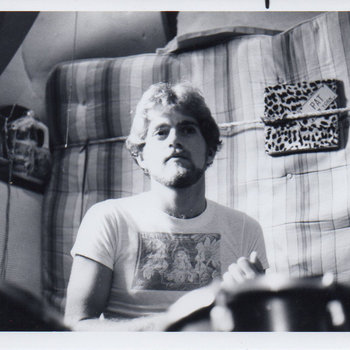 Merch for this release:
2 x Vinyl LP, Compact Disc (CD)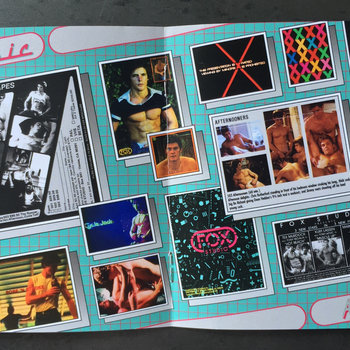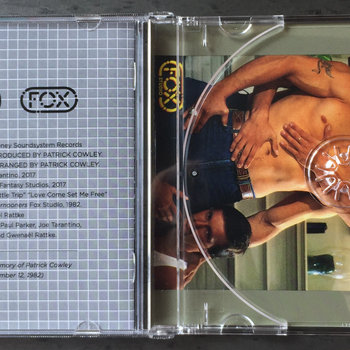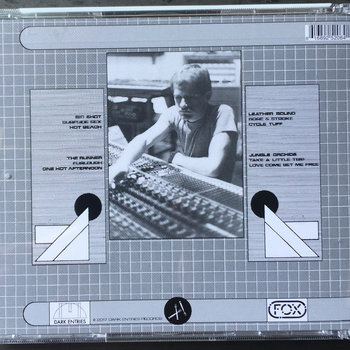 On October 18, 2009—which would have been Cowley's 59th birthday—Honey Soundsystem threw a release party for the Macro label's reissue of Catholic. At the party, Cheon was approached by two men, who asked, "Did you find the porno soundtracks?" Cheon had no idea what they were talking about. "I googled 'Patrick Cowley porn' and nothing came up," Cheon says. "I asked his friends. They said, 'No way, he would have told us.' I just kind of forgot about it." As the Patrick Cowley birthday party became a yearly tradition, so did the question from Cowley's old friends: "What about the porn soundtracks?" Cheon told them he tried to find them, but there was nothing.
Chris Njirich was one of the people who kept asking that question. In the 1980s, Njirich was in the electronic group BearEssence, who released a 12" single on Moby Dick Records. At the time, Moby Dick was Megatone's biggest competitor in the disco scene. Njirich came to know Patrick Cowley through the "Menergy" single, but by the time they met, Cowley was already ill. "I'd go over to his place and he would play me demos and ask what I thought," Njirich recalls. "One time he played me something and I told him, 'It's got a really slow BPM, but [it's] really cool electronic music.' I asked him what he would do with that, since it's too slow for a club. And he told me, 'How I keep food on the table is I make music for porn, and that's my extra income.'"
Merch for this release:
2 x Vinyl LP, Compact Disc (CD)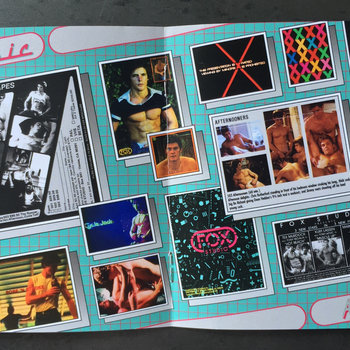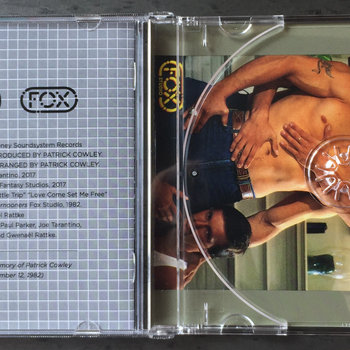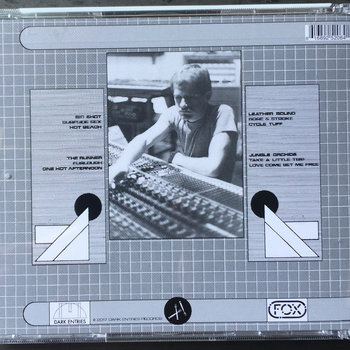 When Njirich met Cheon decades later, he could only encourage him to keep looking for Cowley's old soundtracks. Ultimately, a vintage gay porn blog provided the first major breakthrough. Cheon was scrolling through posts on the site when he saw one that read something along the lines of, "Hey, Sylvester's 'I Need Somebody To Love Tonight' was used in this porn." "So I bought the porn and listened to it and I realized, oh my gosh, I know this song," Cheon says. "This is on one of the tapes that we had." The porn was titled School Daze and distributed by Fox Studio, a gay pornography company that has no affiliation with the television network.
What followed was a year in which Cheon tried to track down Fox Studio filmmaker John Coletti. Coletti says he was friends with Sylvester, but only came to know Cowley through former roommates in an apartment on Guerrero Street. They had not met in person, but Cowley was suggested as an option to soundtrack his films. Coletti says that after a few phone calls with Cowley, he was able to purchase the exclusive rights to all of his recordings for the first two films. Through careful editing, looping, and even speed shifting, Coletti produced and released School Daze and Muscle Up. "Both Patrick and I were excited," Coletti recalls. "He was, in a sense, breaking into film, and I was receiving incredible sex music to make a kick-ass product."
Initially, Coletti was skeptical of Cheon's questions. Cheon had found him by calling a phone number on the back of the Fox Studio DVD, which led to a store in Santa Monica. The store owners identified Coletti as their landlord and Cheon convinced them to give him a number. The first phone call to Coletti did not go as planned.
"He hung up on me," Cheon says. "He was like, 'What do you want?' and 'How do you know all this?' I kept calling and eventually got to tell him the whole story. We hit it off."
It took another year for Coletti to allow Cheon to dig through his storage space in Los Angeles. They located more of the original reels, and Cheon brought them back to San Francisco to be transferred and mastered.
Merch for this release:
2 x Vinyl LP, Compact Disc (CD)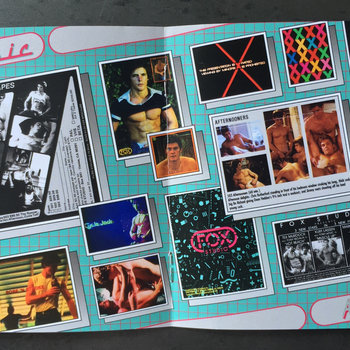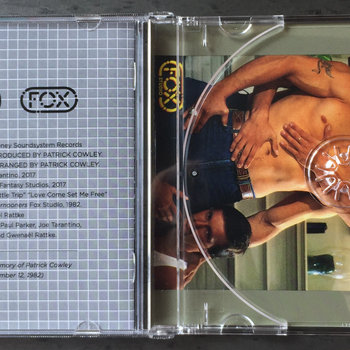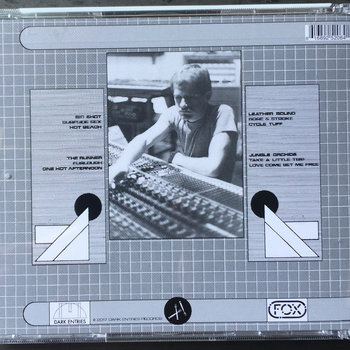 Afternooners is much different than the previous soundtracks for School Daze and Muscle Up. While the former soundtracks were compiled from recordings made between 1973 to 1981, mostly while Cowley attended San Francisco State University, Afternooners' recordings were done near the end of his life. "It has a much crisper pop sound to it," Cheon says. "Whether it was actually created for the porn soundtracks is unknown. He was going to porn theaters, sex clubs, saunas, and bars. This music came from either what he was observing or it's what he wanted to hear while watching a porn."
"Patrick Cowley's musical vision was incredible, even with his older college productions," Coletti asserts. "Patrick himself was very excited to have his music used as an integral part of gay porn, especially, music he had made years ago in college. He might have thought his college music would never find a home."
Cowley went on a world tour with Sylvester in 1981, but upon returning to the U.S., he complained of being unwell. He was initially misdiagnosed with food poisoning. Resigned to a wheelchair, he managed to attend a Mind Warp release party before he died at home on November 12, 1982.
Njirich remembers Cowley as a funny, affable guy who was open to sharing new music. But getting to know him in his final years, in a wheelchair and often hospitalized, was a far-too-regular occurrence in the early '80s.
"It was sad seeing him so sick and so deteriorated and beat up from this disease," Njirich says. "You actually wished for them to have death [rather] than stay here and ride out this horrible thing. They basically got sicker and sicker and disappeared in front of you."
"Disappeared" is a frightening word when reflecting on the demise of the San Francisco Sound. The term AIDS was first used on July 27, 1982, just four months before Cowley's passing. By 1983, the death count in the United States rose to 2,304. A year later, it nearly doubled to 4,251. Two years later, more than 16,000 people died from AIDS-related complications. Those deaths included seven of the 10 founders of Moby Dick Records and Sylvester in 1988. Marty Blecman, cofounder of Megatone Records alongside Cowley, died in 1991 of AIDS. "Every week someone dropped dead, if not everyday," Njirich says. "There aren't many of us left. It was almost kind of shocking that we all didn't die."
But Njirich recalls that those who were still alive were fighting to keep the scene vibrant. They still danced at discos despite the heartbreak and eradication. Cheon says there were events like Njirich's Remember The Party, John Hedges's DJ sets at Daddy's, and Tubesteak Connection with DJ Bus Station John that kept it going. "I have a wonderful place in my heart for dance music," Njirich says. "We played a lot of Patrick's music at our parties. If there's anything I've been doing all these years, [it's] celebrating life."
-Blake Gillespie