FEATURES
Pardoner Tackle Post-Punk With an Irreverent Sense of Humor
By Mariana Timony · September 27, 2017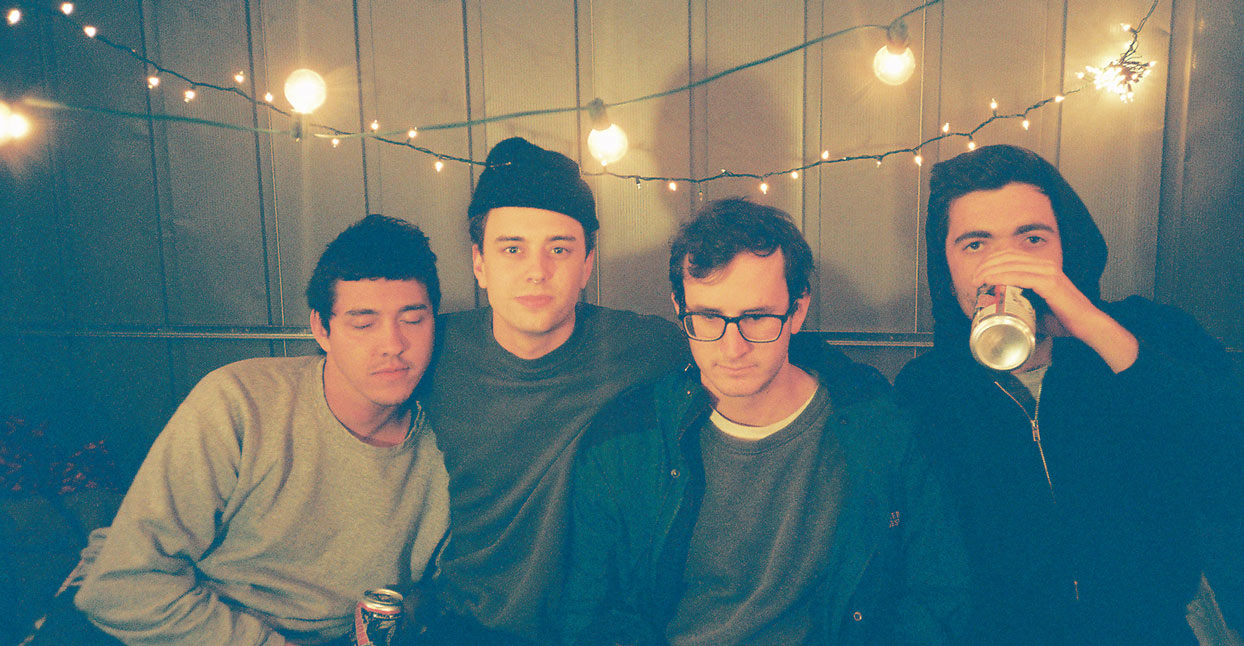 On their debut full-length Uncontrollable Salvation, San Francisco four-piece Pardoner play noisy, spiraling, dare-you-to-like-it pummeling guitar rock in the style of '90s luminaries such as Polvo, Dinosaur Jr., Unwound, and the Swirlies. With jokes. Though their influences are squarely fixed at the more studious end of the indie rock spectrum, spend five minutes with them and you'll find that Pardoner—comprised of guitarists/vocalists Max Freeland and Trey Flanigan, bassist William Mervau, and drummer River van den Berghe—aren't math nerds as much as class clowns who, they admit, "goof around the majority of the time."
"Obviously we're friends so we have serious life conversations," says Mervau. "But we will literally spend hours talking about nothing."
This easy, funny camaraderie is apparent in the music they make together as Pardoner. During our interview, the conversation routinely devolves into tangents about reality television, GWAR's appearance on the Jerry Springer Show, or Freeland's love of Hulk Hogan's Twitter account. It's all of a piece.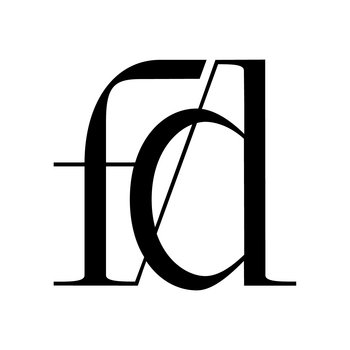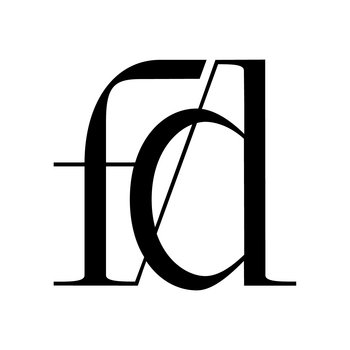 Merch for this release:
Vinyl LP, Compact Disc (CD)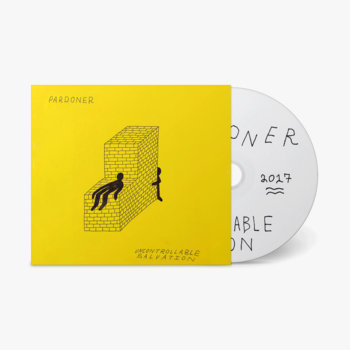 "Humor is super important," explains Freeland. "I feel like super serious rock is really in, but joyless, humorless music is a turn-off to me," Mervau agrees. "When we first started writing the record, Max told me he wanted to make the funniest album of all time," he says.
They've lived up to that loopy goal. Littered with witty asides and sardonic lyrics set to crunchy guitar assaults and distorted riffage, Uncontrollable Salvation reveals more of its goofball heart with each listen. "I belong in hell / It will be more fun there anyway, probably," exclaims Freeland on "Hint." They even skewer the very act of being in a band on "Hey Rockstar." While the songs are undeniably personal ("They're all love songs!"), the band isn't above throwing in jokes for the hell of it.
"There's a song ["Blue Hell"] where I get to say 'Two bugs fucking inside my ear' and I think that's the funniest thing ever and I say it for no reason," says Freeland. "It's just gross. If it seems like I'm raising a social critique, chances are I'm probably not. I'm probably just talking shit. "
Flanigan, who also writes songs and sings, is more subdued in his approach to lyrics, and the band isn't above razzing him for it. "I think I have more of the wall built up in my lyrics," he says. "I've been trying to get out of that 'What does he mean?' weird, mysterious guy shit."
"Whenever I listen to you sing, I'm like, 'Is Trey trying to be deep right now or is he just singing, like, weird stuff?'" jokes van den Berghe. Flanigan isn't sure. "I dunno," he says. "Both?"
Pardoner formed in 2014 from ashes of a hardcore band called Moms, in which Freeland and van den Berghe played. "We met Trey and we liked the same kind of music, so we just wanted to play music that sounded more like that," says Freeland. "At that time I guess we were super into Polvo and Yo La Tengo. Those are the good ones."
Merch for this release:
Vinyl LP, Compact Disc (CD)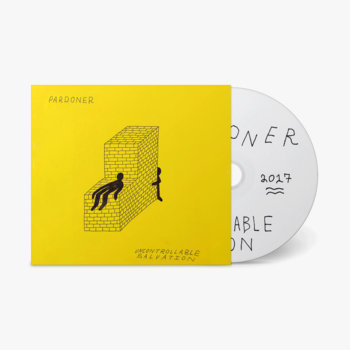 The Polvo comparisons aren't too far off the mark. "I think the first song I wrote for Pardoner was me trying to learn how to play a Polvo song," says Flanigan who, like Freeland, began playing guitar right before forming the band. They began playing out in San Francisco for an string of "really bad shows," and also released a few EPs, eventually catching the ear of local label Father/Daughter Records, who released Uncontrollable Salvation.
"It was a fine-tuning process," says Freeland. "And, literally tuning—learning how to tune so we weren't out of tune all the time."
The fine-tuning process extended to their time in the studio with producer Jack Shirley. "The first hour we were there was him laying out guitar pedals and figuring out what heads and amps we were gonna use," says Flanigan. "Just saying stuff like, 'Oh, you should put this pedal in front of this one.' It was a crazy learning experience, I didn't know anything about that."
In true Pardoner form, the record's title is the product of a joke that was born when Freeland misheard Flanigan saying "uncontrollable salivation" as "uncontrollable salvation." Fittingly, Freeland's come up with a hand post-mortem explanation of it.
"The way I like to think about it is that it describes when you get so fucked up that it sucks," he says. "On any substance there's a point where you get really fucked up and it doesn't even feel good—or maybe it feels so good that you don't even like it, and it feels like you're being torn apart by a really good feeling."
Uncontrollable Salvation closes with the seven-minute-long "Don't Stop Believin' in Me," which features an extended descent into cacophony, with sleigh bells, horns, and a choir piling into the mix. It's chaotic and strange and completely over the top. But Pardoner think that's funny, too. "We do this thing all the time where we make our songs go into chaos mode in a really bad and ugly way," says Freeland. "I wanted to do that same thing in the opposite way—like, chaos in a nice way, an overload of super pleasant sounds. It's definitely super ridiculous."
Merch for this release:
Vinyl LP, Compact Disc (CD)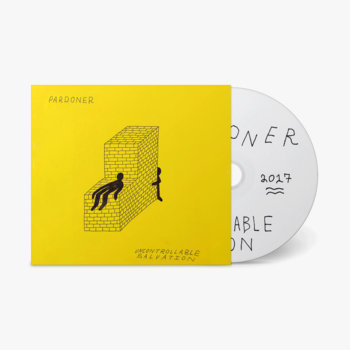 To that end, there is one group that may hold the key to understanding Pardoner's distorted humor, a band they listened to obsessively during their tour to South By Southwest and still can't talk about without devolving into laughter: Pink Floyd. And not the dainty, freewheeling psychedelia of Syd Barrett-era Floyd, either. No, they go in for the grim-faced, public school boy prog of Roger Waters-era Floyd.
"It's really silly. It's so unbelievably silly," enthuses Freeland, who is also an unironic KISS fan. "They were really self-serious, but it's also the ultimate comedy rock."
"'Have A Cigar' is a hilarious song," rejoins Mervau. "They're talking about getting famous, and at the end of the song they get sent into space. They're like mid-riff and then…" He ends the sentence mimicking the sound of a rocket blasting off.
Pardoner stand out among their peers in the Bay Area, where a thriving scene exists without a single dominant sound. "Sometimes we play shows where we're like, 'What are we doing on this bill?'" says van den Bergh. "There are a lot of really different sounds going on in the Bay Area right now but there's a community in and of that." They cite decidedly non-chaotic groups like Omni, Marbled Eye, and the Lemonheads as current influences, hinting that the future of Pardoner might be a little more pop than the songs on Uncontrollable Salvation.
"We've been trying to make music that's enjoyable to hear on a melodic level," Freeland deadpans.
In fact, they already have. A few songs on Uncontrollable Salvation, like "Labrador" and the title track, reveal a debt to the twisted, sometimes dissonant yet always melodic alt-rock of Helium, of whom they are also big fans. "Carousel of Punishment," in particular, sounds like a Pirate Prude outtake.
"Mary Timony is one of the best of all time," says Freeland. "She does such crazy shit, she plays notes I never think about. It seems super medieval and scary sometimes. I really like that song 'Superball.' The tones on it are so gross and uncomfortable sounding."
When forced to describe their sound in the current moment, the band begins throwing out meaningless comparisons, mocking critics who rely on well-known yet ultimately generic signifiers like Sonic Youth to pinpoint their sound.
"We should just say we sound like Passion Pit," says William. "Mastodon and Passion Pit.
Then Freeland cracks yet another joke: "We're like the lovechild of the Byrds and Sleep."
The band immediately break into laughter.
"That's actually accurate. Good job, Max!"
—Mariana Timony