FEATURES
Pardoner's Cynical, '90s-Inspired Indie Rock
By Charlie Zaillian · June 28, 2023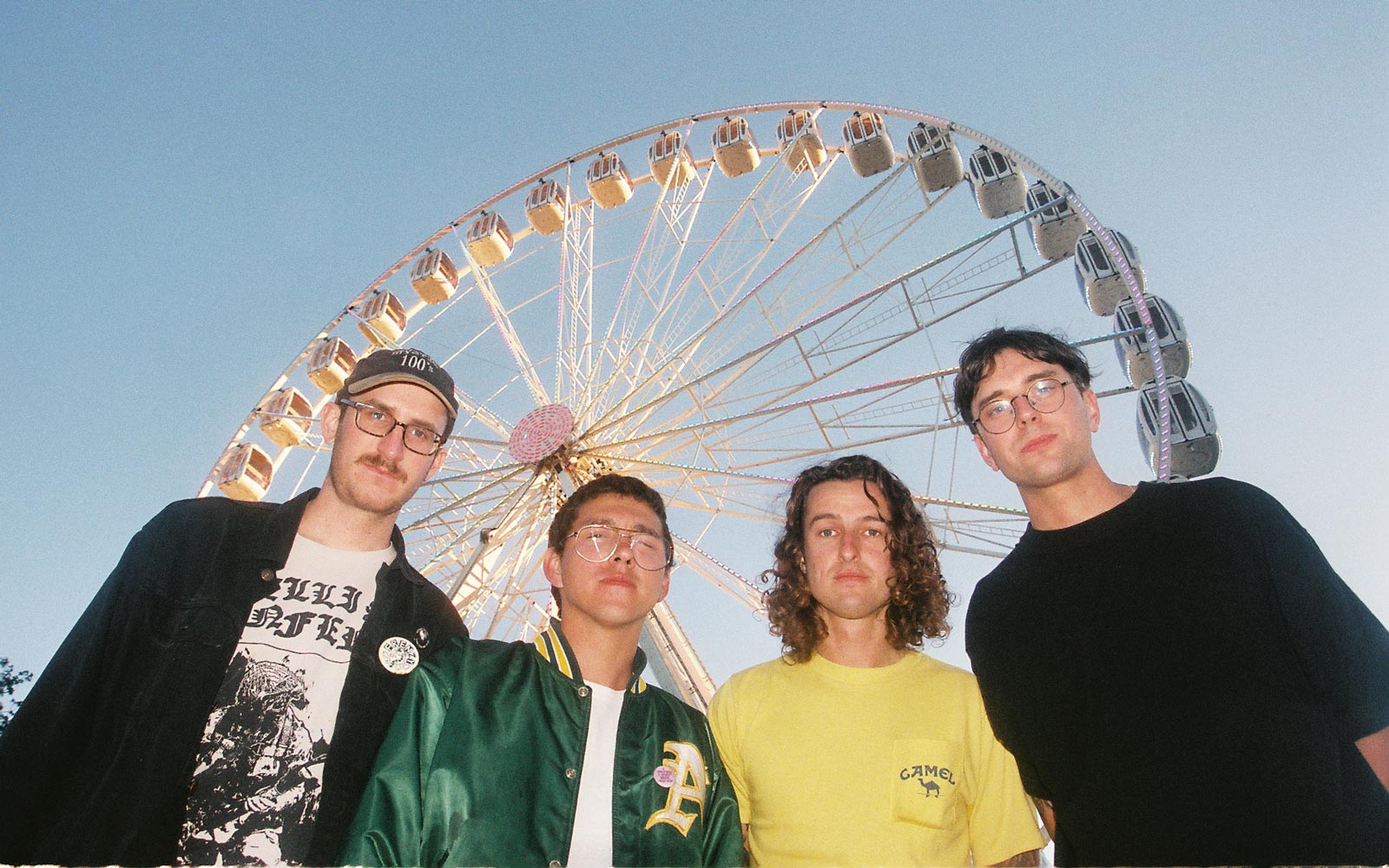 "We met in a class called 'The History of Life'," Pardoner guitarist-vocalist Trey Flanigan remembers with a laugh. "So much information!" It's a few weeks before the release of Peace Loving People, their second LP for New Jersey label Bar/None, and the West Coast foursome—made up of Flanigan, singer-guitarist Max Freeland, bassist Colin Burris, and drummer River van den Berghe—are retracing their origins as undergrad film majors at San Francisco State University.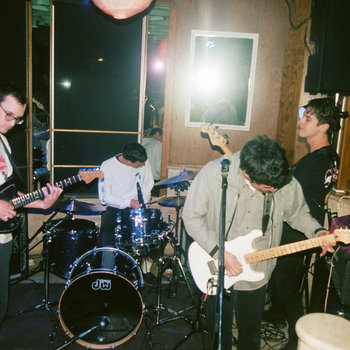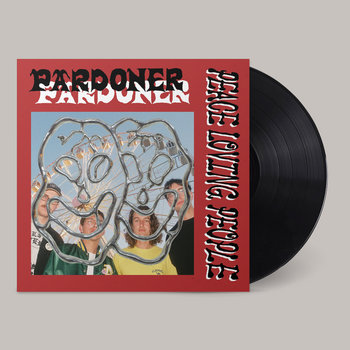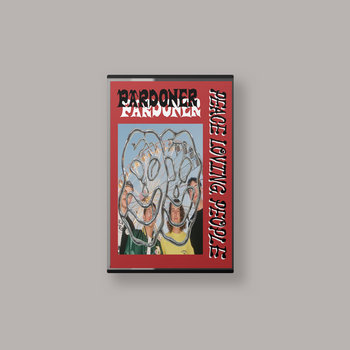 .
00:10 / 00:58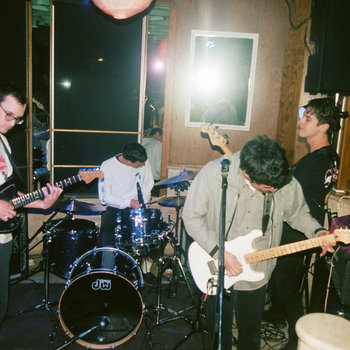 Merch for this release:
Vinyl LP, Cassette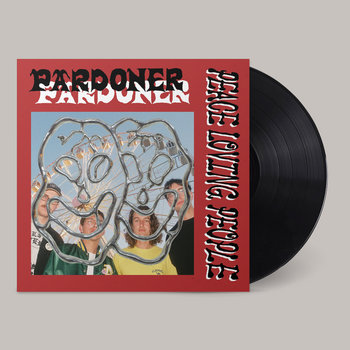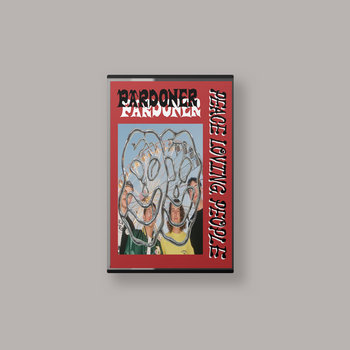 "I think the first time Colin and I formally met Max was at a party in the dorms," says Van den Berghe. "This girl Tiffany, whose last name I can't remember now, thought we would be friends. Shout-out Tiffany from the Towers." Adds Burris: "There's a Sliding Doors situation where we don't meet her and the band never exists."
This was around the midpoint of the 2010s; soon, they'd move off-campus to a band house "with roommates who were either really nice, or big pushovers," says Freeland. "A lot of practices, a lot of bands staying over, a lot of gravity bong loads." Since then, they've issued a slew of albums and EPs that land along the continuum of inventive punk and alternative rock that speaks to the resilience of the SF underground. And while Freeland cites local players like Wild Moth, Meat Market, and Tony Molina as major inspirations, when it came to writing their own songs, he and his bandmates looked back in time to the Chapel Hill, North Carolina sound of the '90s.
"We all started listening to Polvo around the same time, and it was unlike anything we'd ever heard—or at least that I'd heard," the frontman says. "Intricate guitar playing, but you could tell it wasn't all that technical. They weren't prodigies. But they sounded really good high." For Burris, who grew up with Van den Berghe in Santa Cruz, and who replaced original bassist Will Mervau in 2019, Polvo "were the key to understanding what Pardoner was going for, writing-wise." More recently, Freeland "stumbled across the tuning we used on Peace Loving People while trying to figure out Polvo songs."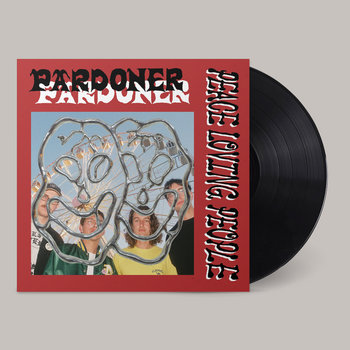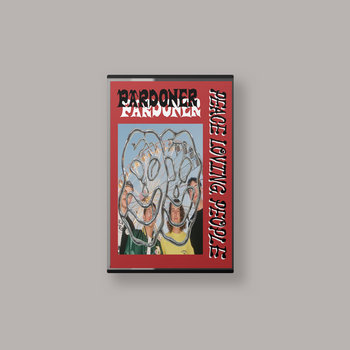 .
00:10 / 00:58
Merch for this release:
Vinyl LP, Cassette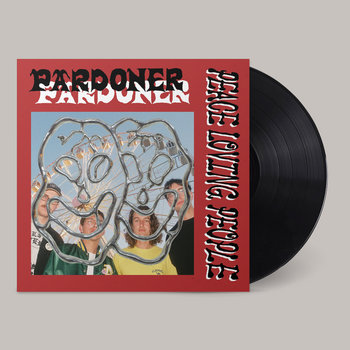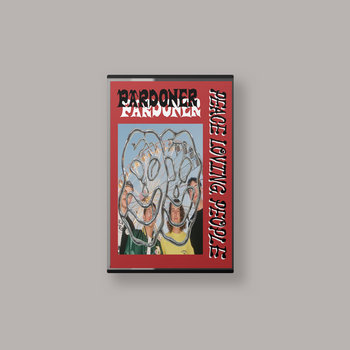 Recorded in East Oakland over three-and-a-half days, the 14-song LP sticks with the approach Pardoner established on 2017's excellent Uncontrollable Salvation and maintained on its 2021 Bar/None debut Came Down Different, toggling between, among other things, stoner emo, hardcore punk thrash, and feedback freak-outs recalling Amphetamine Reptile records from the '80s. The new record is the group's most conceptual work so far. Mostly cynical but sometimes sweet, its lyrics (handled mostly by Freeland, though Flanigan also contributes three songs) offer a uniquely West Coast Gen Z/Millennial-cusp look at the day-to-day struggle of life in the big city, and escapism in the form of records, drugs, friends, and subcultures. 
"It's kinda sarcastic, tongue-in-cheek I guess," says Freeland. "A lot of people in the same age bracket as us, with similar interests, are really into peace as a lifestyle, but it's kind of a facade to be secretly evil and crazy."