FEATURES
The Paranoyds Want You To Consume Less
By Nick Fulton · September 13, 2019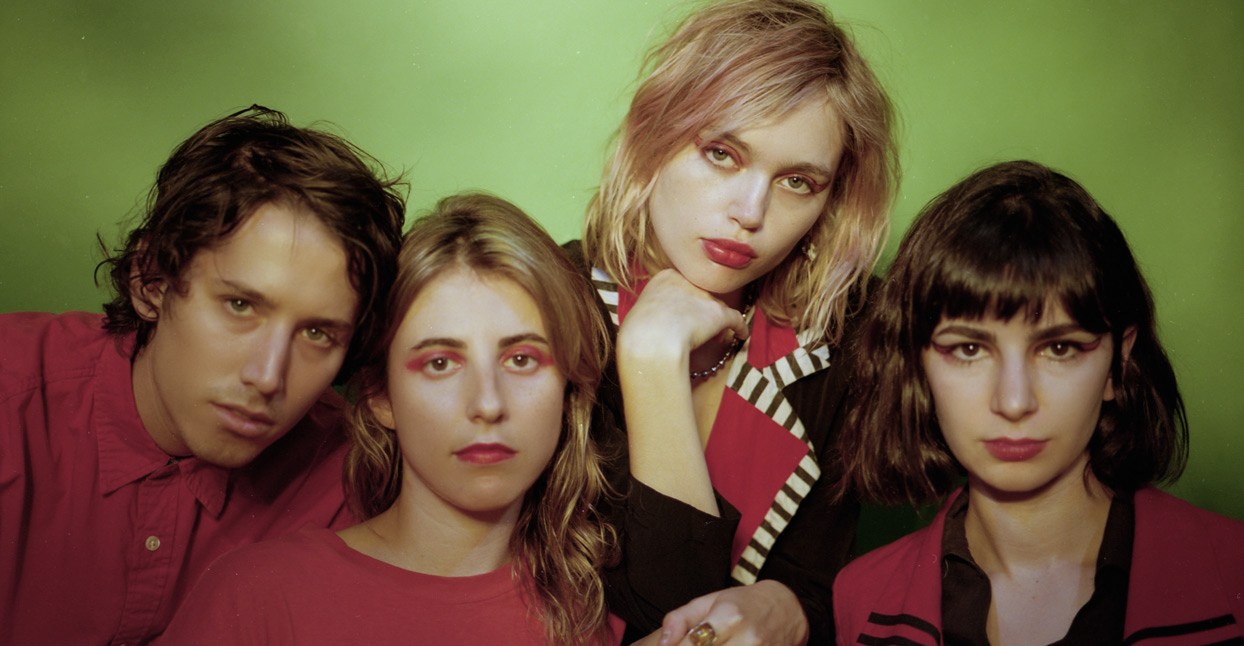 The members of the California punk group The Paranoyds grew up going to shows in the fertile Los Angeles DIY scene—even if getting to some of those shows from their homes in Santa Monica proved a bit challenging. "There were times when I took a three-hour bus ride bus to Hollywood," says bassist and singer Staz Lindes. Lindes, keyboard player Laila Hashemi, and guitarist/vocalist Lexi Funston weathered the journey, though, and saw bands like Mika Miko, Matt and Kim, and No Age play rowdy, all-ages shows at some of the city's diciest DIY venues. "I was a big Mika Miko fan growing up," Lindes says. "The singer [Jennifer Clavin] had one of those microphones that was like a telephone and she would jump on top of anything that she could and scream into [it]."
But with the release of their debut album Carnage Bargain, The Paranoyds have gone from being in the crowd to bringing them in. (This fall, they'll tour as the opener for Clavin's other band, Bleached.) The album consists of 10 frenzied, foot-stomping garage rock songs that capture the sound and spirit of the bands the group saw when they were younger—with its bouncy cheerleader-style vocals, firecracker drums and frenetic guitar licks, "Heather Doubtfire" could be a Mika Miko B-side. All of the songs are raw and heavy; Hashemi's organ and Funston's guitar wrestle one another while Lindes's bass and David Ruiz's drums provide them with constant thunder. It's music designed for the mosh pit.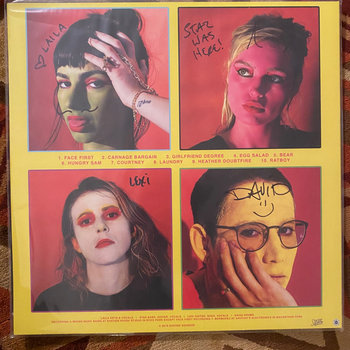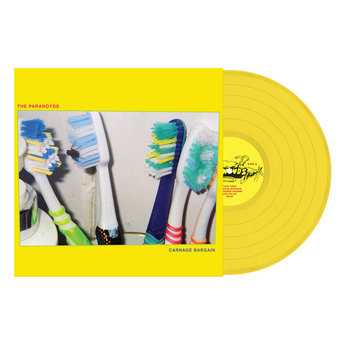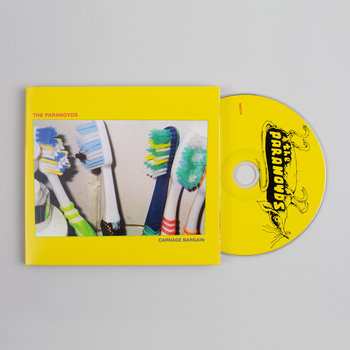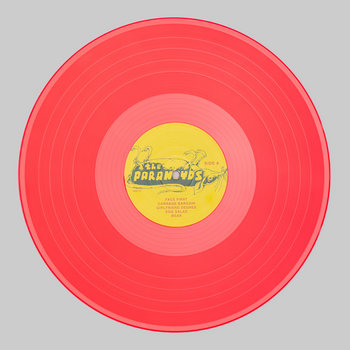 .
00:10 / 00:58
Merch for this release:
Vinyl LP, Compact Disc (CD)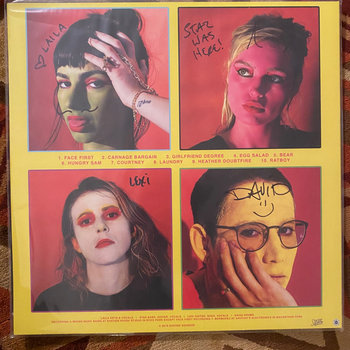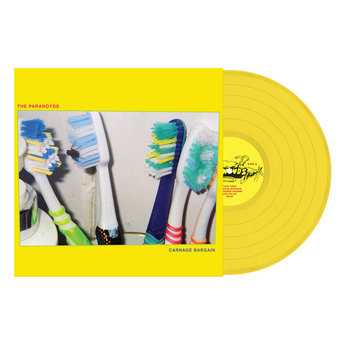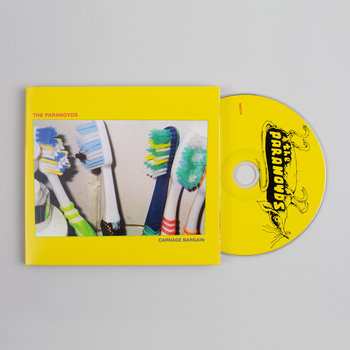 Hashemi and Lindes met in ninth grade, and have been best friends ever since. "We had a similar style," remembers Hashemi. "That's what attracted me to her as a friend." Lindes recalls their first meeting vividly: "Laila was wearing these really amazing clothes, and I remember stopping her and being like, 'Where did you get this? She was like, 'I made it.' I was floored. I thought that was so cool." 
Hashemi's handmade approach to fashion in a way reflects some of Carnage Bargain's central themes: the album targets a culture of mindless consumption and corporate greed—specifically in the title track, where the band attack corporations that care only about the bottom line, regardless of the environmental consequences. "I see people getting Amazon packages every day, even though there is so much controversy with Amazon," Lindes says. "People are getting stuff out of convenience without thinking where it comes from."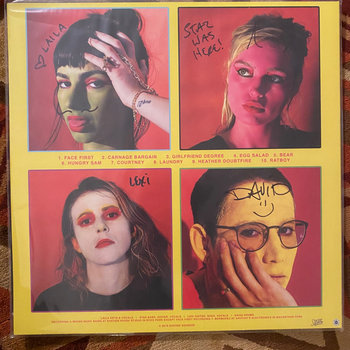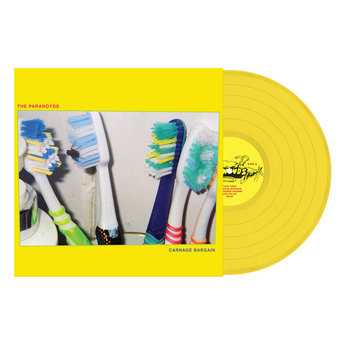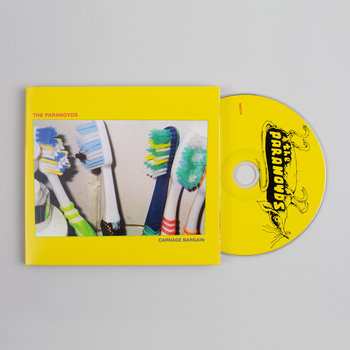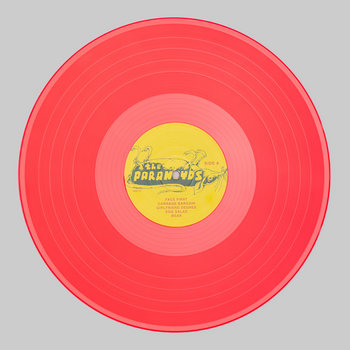 .
00:10 / 00:58
Merch for this release:
Vinyl LP, Compact Disc (CD)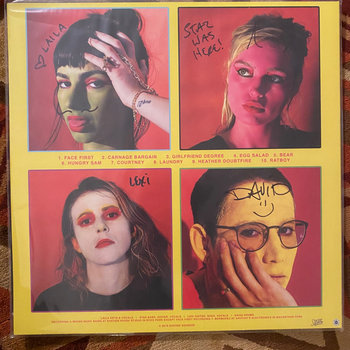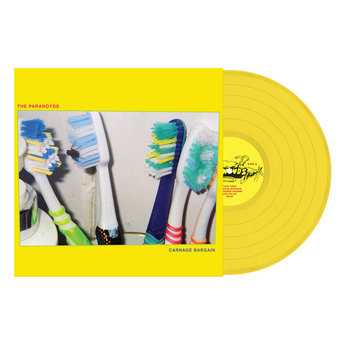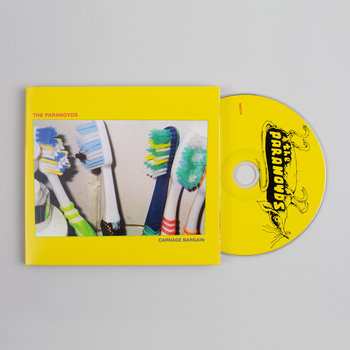 The '60s bubblegum pop vibe of "Girlfriend Degree" and "Courtney" makes them easy to belt out, but the lyrics have more of a gritty punk flavor that reflects the band's feminism. "Courtney" is about a friend of Funston's who, instead of going to college and accruing debt, decided to cut buds on a weed farm. "It's about a girl who's making money, and she's killing it," says Lindes. ("Courtney's got cash and she don't care," the song begins.) "Girlfriend Degree" is "an anthem for girls to have their own agency and to do things for themselves, rather than for society," explains Hashemi. "It's really easy to identify yourself as someone's girlfriend, but it's important to not be identified as that," Lindes adds. 
Those themes not only give The Paranoyds a specific identity—they serve as rallying cries for the listener. "You should be doing cool shit, too," Lindes says, reminding those who feel stuck in the shadows to be themselves. The statement could also be a mantra. Throughout Carnage Bargain, the band insist on having fun and supporting others, while at the same being aware of how our choices impact the environment. "Be nice to each other, think about where your stuff is coming from, and don't litter," Lindes says, imploring everyone to think more about their carbon footprint.