FEATURES
The Natural: Jazz Drummer Paal Nilssen-Love's Many Incarnations
By Philip Freeman · March 16, 2017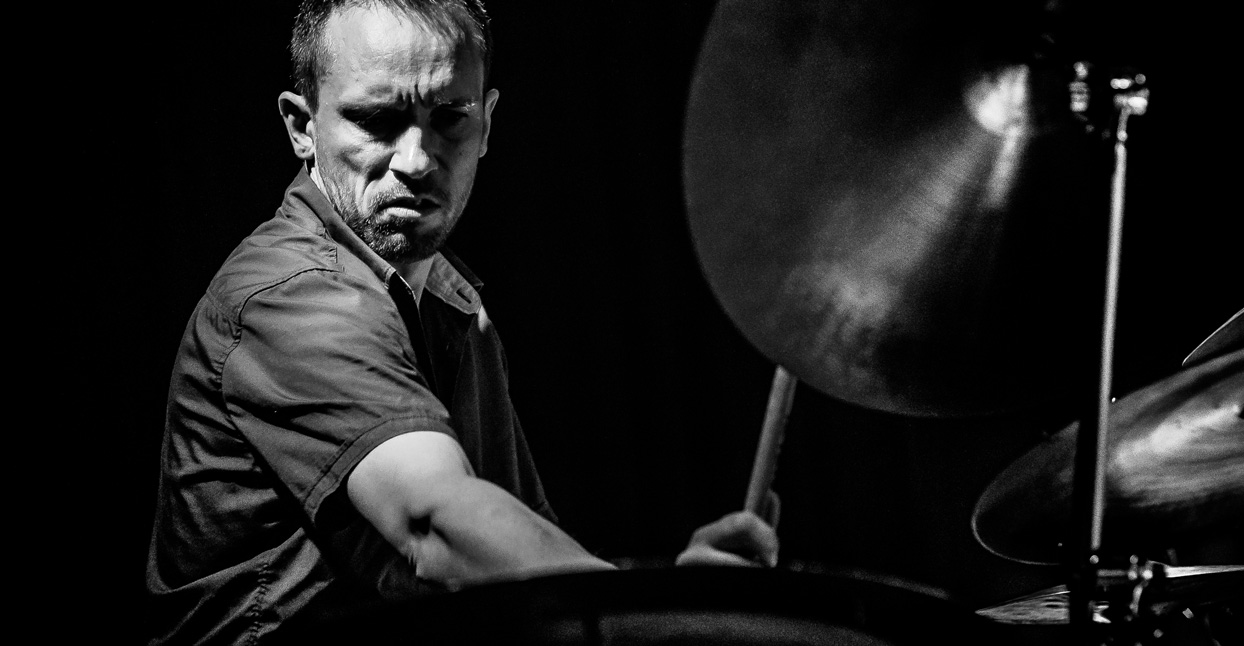 There's never been a point for Paal Nilssen-Love where jazz drumming wasn't an integral part of his life. His father, a British drummer who married a Norwegian woman, moved to the small town of Stavanger, where they opened a jazz club. This allowed the young Paal (pronounced Paul) to meet a host of legendary players, one of whom was Art Blakey. "He came to my parents' house after a gig in Stavanger when I was eight years old or so," Nilssen-Love recalls. So it should be no surprise that when it came time to choose an instrument in school, he opted for drums and has never looked back.
His first recording was a 1992 session with the Circulasione Totale Orchestra, led by saxophonist Frode Gjerstad. Since then, he's appeared on literally hundreds of albums with a vast range of partners. He's probably best known for his work with saxophonist Mats Gustafsson and bassist Ingebrigt Håker Flaten in the free jazz/garage rock trio The Thing, and with German sax titan Peter Brötzmann in a variety of contexts, ranging from duos to the Chicago Tentet. In recent years, he's been releasing material on his own PNL imprint.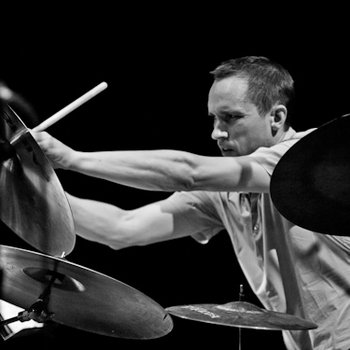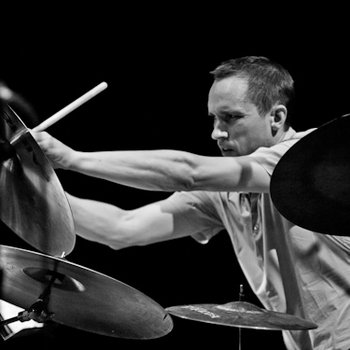 Gustafsson has nothing but praise for his longtime partner. "We have been working a lot over the years," he says, "I have not played so much with any other drummer the last 18 years. And that has changed my playing a lot. And, hopefully, I have kicked his ass enough to hear some changes happening in his playing as well. The energy and the flow—those are the crucial parameters. He is just an unstoppable train of energy, with a fat smile on his face and an amazing sense for dynamics and nuances. It is freakin' telepathic sometimes, the interaction. The only other drummer—for me—that has the same flow in his playing is Milford [Graves]."
Duos are one of Nilssen-Love's favorite ways to play. He's gone head-to-head with Brötzmann, Gjerstad, Gustafsson, Ken Vandermark, saxophonist/trumpeter Joe McPhee, noise guitarist Otomo Yoshihide, pianist Masahiko Satoh, and many others over the years. He says that most of the players he most enjoys working with are as drawn to this kind of exchange as he is.
"With Ken Vandermark, for example, he for sure likes to get rid of the idea that you have the saxophone player and then you have the people backing the saxophone player," he explains. "It's conversation, it's two persons, it's intimate, but you can also push things pretty far, I think, with just the two of you. And I think since I began playing free improvised music as young as 16 or 17, there was something that attracted me to that form."
Nilssen-Love's style lends itself to intimate interaction, because while his playing with The Thing has a hard-driving primitivism, he's also capable of generating remarkably subtle pulse rhythms from a fairly minimal kit. He believes in the importance of maintaining musicality, even in a solo context.  "I sometimes relate it to a guy doing music on a laptop," he says. "Let's say he's got four different sounds he can manipulate…as a drummer you've got four limbs that you're using. He sets off a sound and then he can sit back and listen to it, and think, OK, what do I want to add to that, or subtract, or whatever. And I kind of think that way as a drummer as well, that you can set a sound and a motion going, and then you can sit back while still playing and think, OK, what is needed here?"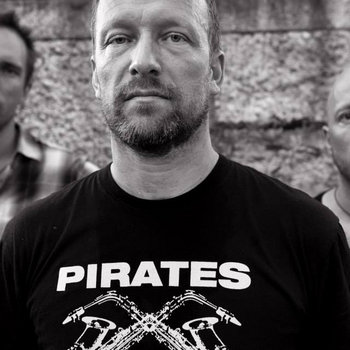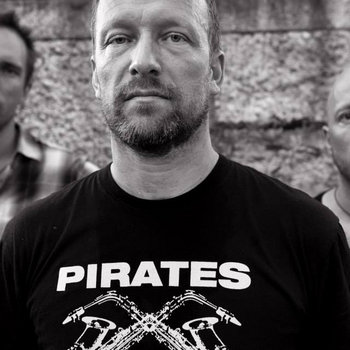 Recently, Nilssen-Love has gone in the opposite direction, forming the 11-member Large Unit in 2013, with whom he has released six albums so far, including a three-CD box and a hardcover photo book that includes two live CDs. A seventh album is due in September. The ensemble includes a double rhythm section, electric guitar, and electronic noise musician Lasse Marhaug (who also designs all the releases on PNL), so the music can get raucous at times, like a cross between Charles Mingus and the Melvins. But quite often, the individual players get space for solos that can become highly exploratory and introspective.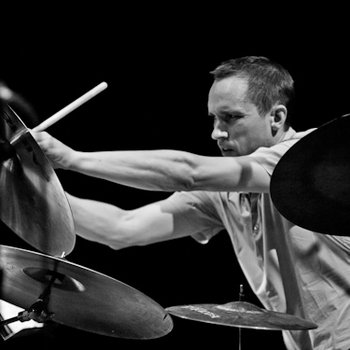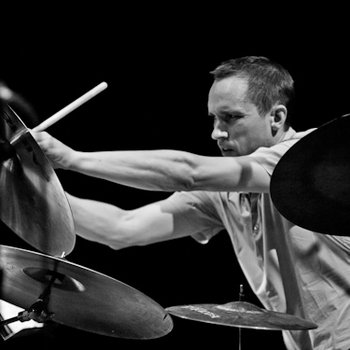 It's a great showcase for its members, which is great because, aside from Nilssen-Love and Marhaug, the Large Unit is almost exclusively made up of younger musicians. That was a conscious choice on the drummer's part, and one that ties him to the aforementioned Blakey, who treated his group the Jazz Messengers as a kind of academy, rotating young players in and out for a year or two at a time. "When I began playing with [Large Unit bassist] Jon Rune Strøm, who's now in the trio of Frode Gjerstad, I was 35, and I realized that was the first time I was playing with someone that was younger than myself," Nilssen-Love says. "'Cause I mean, I was 28 when I joined the [Chicago] Tentet and obviously Peter's 76 now, so I was always the youngest in that band and most of the groups. So then I always had the idea of wanting to start a large group, but I thought maybe I should really include some young musicians and not the regulars like Mats or Ken or Mars Williams."
The players came from Norwegian conservatories and the Oslo jazz scene, so they had more than enough talent to jumpstart their project, but basically no public profile. They were forced to call themselves 'The Paal Nilssen-Love Large Unit' just to draw a crowd. Their reputation grew quickly, though. "There's quite a lot of interest around the group, and I see now that some of the guys are getting quite busy with their own projects. Which is great, but it makes it more difficult for me to call them up two months in advance and book a gig," he laughs.
In January, Nilssen-Love released a trio disc with Large Unit trumpeter Thomas Johansson and another longtime comrade, bassist Oyvind Storesund. Nilssen-Love and Storesund played together in Gjerstad's trio, but the bassist took a lengthy side trip into pop music, which has now ended. "He's a very special bass player, quite different, and thankfully the seven years in the pop world didn't change him too much," the drummer says, laughing. "I've seen that with horn players—they'll do a month's tour during the summer playing pop music, and then you go on the road with them in September and their solos are shorter, they think of music completely differently."
The Thing will also be making a new record in 2017. When asked what fans can expect, neither Nilssen-Love nor Gustafsson have much of an answer. "We've tried so many times to anticipate where our music is going, and we've totally failed every time," says Gustafsson. "It all happens when we meet: Someone has an idea, someone has a tune, we try it, we fuck it up, we change it around, and maybe keep it to play it. We never have an agenda. It has to happen from the urge to make and create something."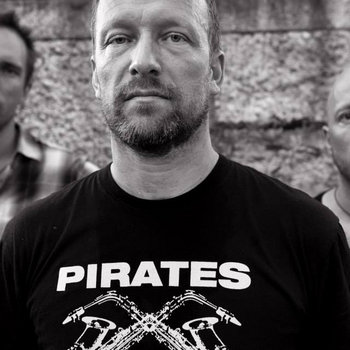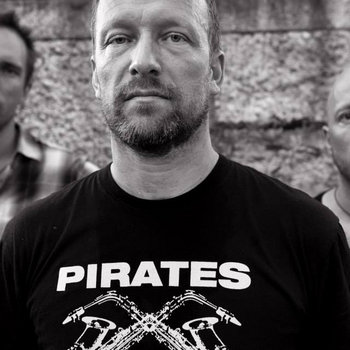 "I assume we'll do as the last album did, where we all agreed that every member of the group should bring in at least two or three original pieces," says Nilssen-Love. "At one point, which was two or three years ago, we thought, let's leave all the cover songs and do our own music. It could be improvised, but tunes as well. But every now and then, Mats will jump into one of the old Don Cherry pieces and we'll do that and it still kind of feels fresh. But I think the next album will be pieces that we write, and basically a continuation of what we did on the Shake album."
In the meantime, though, Nilssen-Love has to run his label, and perform all the other bureaucratic and administrative tasks that come with being an independent musician. "I'm doing a lot of writing applications for stipends—from Norway, still, you can get support from the government," he says. "There's four or five different fundings, you can actually get support for releasing albums, or to pay the studio costs, and you can get support to go on tour, so I'm doing a lot of paperwork. And of course I admit that I would much prefer to have time to read a book or go for a walk or concentrate on touring and practicing. But then again, I'm trying to delegate some of the work. Finally I've got a guy who's going to assist me with applications—there's a guy in Oslo who's dealing with the Bandcamp page for me. He's sending out all the stuff and helping me quite a bit."
—Phil Freeman