FEATURES
Tall Black Guy and Ozay Moore Go On a Journey On "Of Process And Progression"
By Phillip Mlynar · November 17, 2021
"My father had me studying the artwork and jackets of his record collection and connecting the dots," says Tyson Pumphrey, the Lansing, Michigan-based rapper and hip-hop educator who records music as Ozay Moore. "It was like, 'Oh, Stan Getz played on this and [Eumir] Deodato played on that,' just this whole history lesson that made hip-hop make sense as the continuation of my father's music, and of the music before that. It was the cultural aspect of learning and understanding."
On Pumphrey's latest record, Of Process And Progression, the erudite MC connects those dots as he covers gentrification, racial dynamics, and the welfare of hip-hop's evolution. Pumphrey,'s words are backed by a sumptuous musical backdrop composed by Detroit-based collaborator Terrel Wallace (also known as Tall Black Guy, an artist whose own discography includes nuanced tributes to Roy Ayers, Aretha Franklin, and Michael Jackson). Bolstering Of Process And Progression's commitment to a sense of heritage, its honeyed soul loops are embellished with shrewd nods to vintage hip-hop releases, including a respectful update of The Pharcyde's "Runnin'" and a salute to beatbox pioneers The Fat Boys on early cut "Stick 'Em."
The path to Of Process And Progression began in the late '00s, when Pumphrey, and Wallace met at a show in Chicago. A few years later, when Wallace was recording his 2013 album 8 Miles To Moenart—named after Moenart Street in Detroit where he was raised—he called on Pumphrey, to contribute lyrics to "Mon Amie De'Troit," a song that paid homage to Detroit. While figuring out how to approach the track, Pumphrey, recalled the fast-track Motown music education he'd received from his father, a performer who'd organized tribute shows to the label. Pumphrey, and Wallace's relationship has developed into a deep friendship since then, and their camaraderie is the core of Of Process And Progression.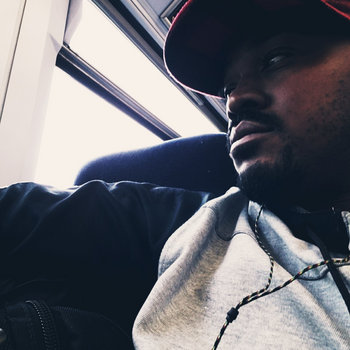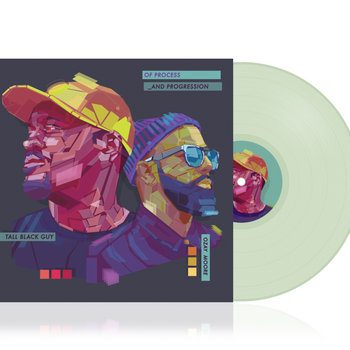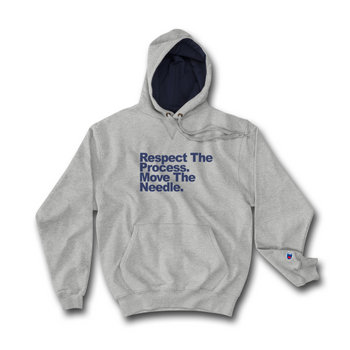 .
00:10 / 00:58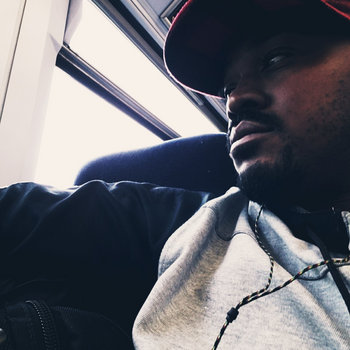 Merch for this release:
Vinyl LP, T-Shirt/Apparel, Compact Disc (CD)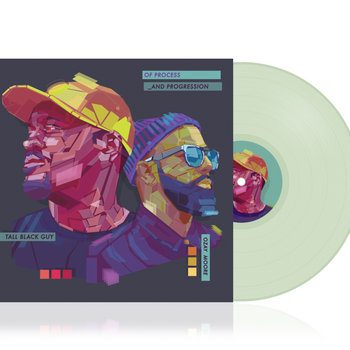 "A lot of our music stems out of conversations that we have as friends first and collaborators second," says Pumphrey,. "There's a lot of things that resonate between us, like this idea that while we appreciate forward motion and technological and social advancements, we're not with just discarding those things that went into making what something is now. We really have an affinity for the processes, and the cultural aspects of those processes. Maybe it's cumbersome and technologically dated, but it's still important to our people and culture. We anted to make an album that talked about both—the processes and the progression—and celebrated both without discarding one or the other."
Pumphrey, cites "Make It Like This" as an example of a conversation that the pair fleshed out into a song. "In 2019, the organization I run [All Of The Above Hip-Hop Academy] put on a mural festival in Lansing, and we brought Terrel out for it," he says. "We started talking about gentrification and community development. So coming off this mural festival and thinking about the way developers capitalize off fresh paint on the wall to boost rent and make something a hip spot in the community, it was fresh in the mind. We flipped the sample and recorded the first track for the album."
In the song, Pumphrey, talks about family members displaced from their communities, the shady motivations of real estate developers, and the way coffee shops are harbingers of gentrification. Ultimately, he rallies for local action. "We in a world where there's commercial and capital money to be made off folks beautifying the avenue," he raps. "But if we hold 'em accountable/ And blaze our culture in public spaces/ It's the faces of the hood you're gonna answer to/ We have to be at the table, have to be at the polls/ Have to be in these classrooms, have to be in our homes."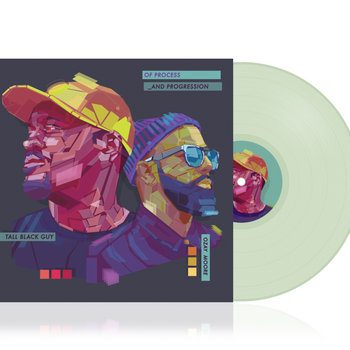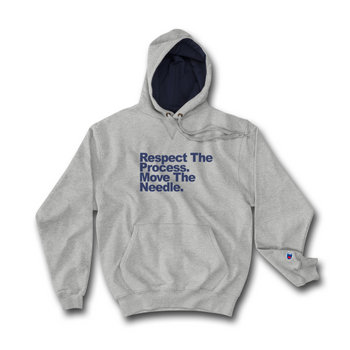 .
00:10 / 00:58
Merch for this release:
Vinyl LP, T-Shirt/Apparel, Compact Disc (CD)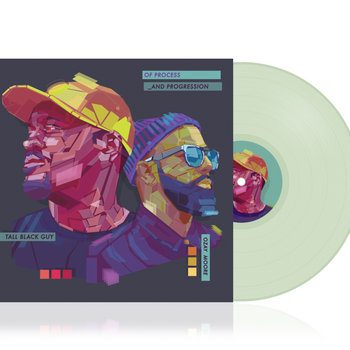 Shifting from the local to the personal, late-album cut "Runnin Away" builds on The Pharcyde's 1995 track "Runnin'." Pumphrey, and Wallace add to the original's anti-bullying message and themes of self-preservation by focusing on mental health. The track started taking shape when Wallace came across a video the singer Malaya had posted to Instagram, where she interpreted the hook of The Pharcyde's song. Moved by the performance, Wallace composed a beat around Malaya's voice and sent it to Pumphrey,.
"He came up with this amazing song reflecting on running away from your problems," says Wallace. "The song is very near and dear to me because of the significance of what I was going—I was about to go to my first session of therapy." Lyrically, Pumphrey, says he wanted to focus on "trying to maintain a healthy balance in the mind and address some of the stigmas in Black communities where we don't mention mental health and counseling." Backed by plaintive piano, Pumphrey, conveys the crux of the song: "Black man has had to stand stronger than your average/ Expected to wear the bronze armor to the casket/ Easy to smoke, easy to dance, easy to laugh it off/ To joke to sing a song of praise and hope to cope is magic (tragic)."
Listening back to "Runnin' Away" has a transportive effect on Wallace. The song takes him to the moment he was sitting in his car ahead of his first therapy session—but it also makes him realize that he's successfully, "gotten through the particular things I was going through." Linking the song and his personal experiences to the broader philosophy behind Of Process And Progression, Wallace says that all journeys through life involve perseverance and momentum. "You always have to start at one point to get to the next point," he says. "You start from the beginning and you go through your trials and tribulations along the way and that's the progression part of it. You've gotta start somewhere to get where you want to go."