FEATURES
Ora Cogan's Haunting, Ethereal "Crickets" Confronts Environmental Destruction
By Nick Fulton · December 01, 2017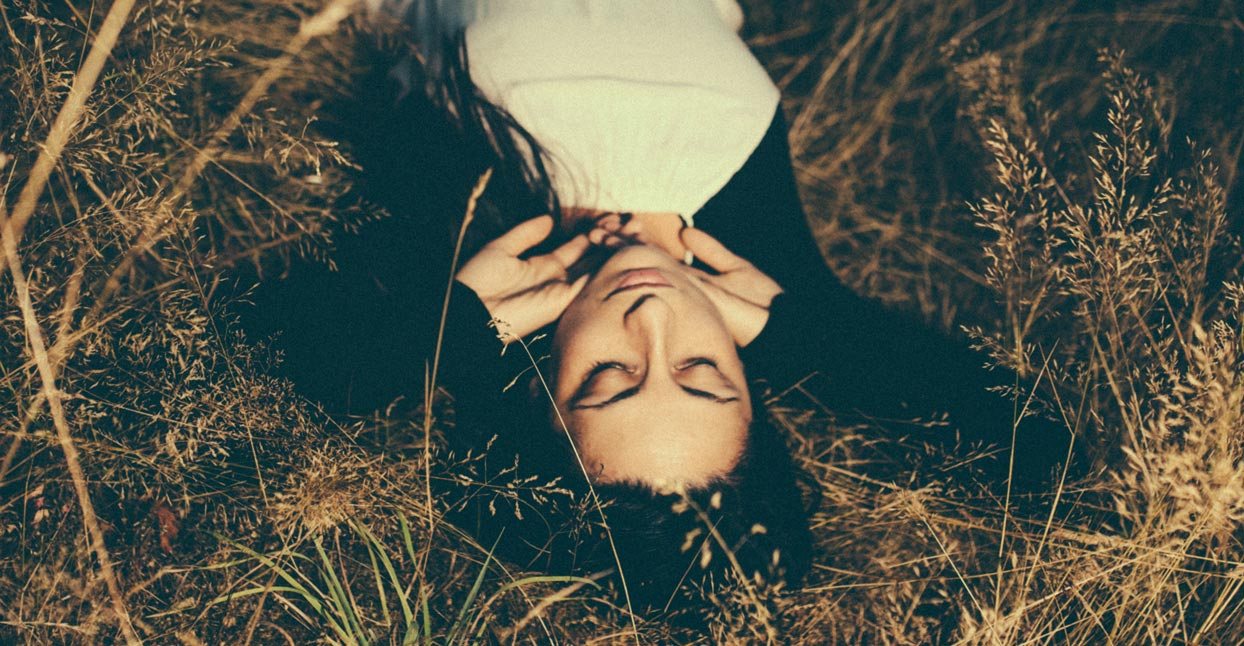 Crickets, Ora Cogan's latest album, is deeply personal. Much of the material was written while she was living in isolated regions throughout Canada's sweeping west coast, before she relocated to Montreal this fall. The landscape in which the songs were developed had a profound impact on the way Cogan viewed the world, and played a key role in her decision to pivot away from writing traditional folk songs (which comprise the bulk of her back catalogue), in favor of a more expansive sound. "I've been listening to synth, drone, experimental, and a lot of dance music, too. Not much folk in my world these days," she says.

Merch for this release:
Vinyl LP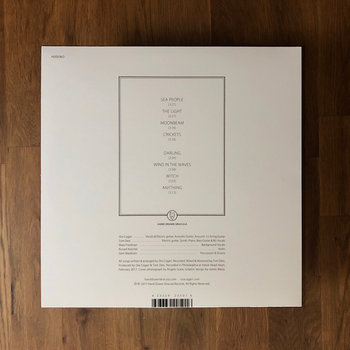 Cogan wrote much of Crickets on synth, which gives the music a greater depth, allowing the listener to become wrapped up in the different musical textures and sound samples that appear throughout the album. No song demonstrates this better than opening track "Sea People," which begins with a recording of her godmother's wolf dog, Tundra.
"We had a howl that was a sample, and we were worried about that being an issue," she recalls. "So I called her up and asked her if Tundra could howl for us. She took her recording device out to him and sent the howls to me, and we put it on the album. I've known Tundra since he was a puppy, so it was really cool to bring him into the creative process."
But Cogan didn't just connect with the landscape while she was living in the Canadian countryside—she connected with the people as well, and got an up-close look at the way the Canadian government and multinational oil companies build pipelines, grant shipping permits, and exploit indigenous land. She's now using her privilege as a descendant of white colonial settlers to draw attention to this injustice, both through her music and as a documentary filmmaker.
Merch for this release:
Vinyl LP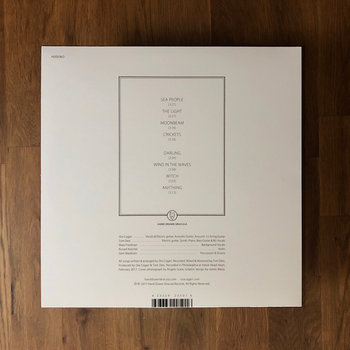 On "Wind in the Waves," she lashes out at the destruction and exploitation she's witnessed, and the overwhelming burden that was placed on the Heiltsuk First Nation people to protect their native lands. In the first verse, Cogan sings, "These silk-tongued vampires are never done / The more you take the more you want / Pacing around to see what's left to steal." Later in the song she sings, "You'll never be done / You'll never be full / You'll never get enough."
The song's subject matter dates back to 2013, when Cogan was interviewing Heiltsuk women for a documentary film. "It's about the time I was filming No Tankers Territory during the JRP [Joint Panel Review] hearings in Bella Bella, and seeing how the oil industry and federal government treat Indigenous communities."
Despite the threat posed by big business, Cogan found solace in the environment, and tried to channel some of those scenes into her music. "That's been one of my favorite things about writing or recording music, that you can sometimes evoke a certain landscape," she says. "I'd go out to sit by the ocean and there'd be some huge storm, with these big waves, and just being around that was such an indescribable experience. That all came through, I think."
Indeed, the synths on "Sea People" feel very much like waves crashing against a deserted coastline, and Cogan's voice is sublime as she sings, "Prepare for the coming world." Dani Markham (Tune-Yards, Childish Gambino) provided the percussion that pummels throughout the second half of the song. Markham was bought in at the last minute by engineer Tom Deis. "I was surprised and so happy that she made the time to come and do this," Cogan says. "[Markham] was such a superhero; she played all of the drums and percussion on the record, sometimes using her great grandfather's bass drum."
Merch for this release:
Vinyl LP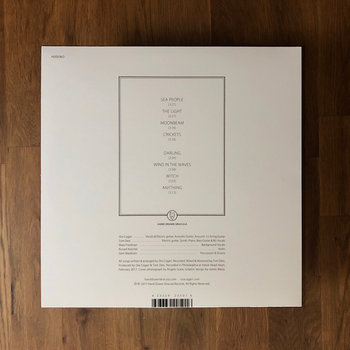 Cogan, who admits to not being able to read or write sheet music, assisted Markham by physically acting out the ideas that were floating through her head. "She came up with a lot of the cool stuff on her own. It was very much a collaborative thing, [but] whenever I had ideas or had a specific arrangement in mind, I'd dance it out and she'd totally get it."
Though it was mostly written in the Canadian countryside, Crickets was recorded at Deis's studio in Philadelphia. Cogan arrived during a snowstorm, after making a somewhat spontaneous decision to head south during the U.S. winter. She went to Philadelphia with the intention of making something "clear-minded," and said that with Deis on deck, "everything felt pretty graceful."
You can hear that grace throughout Crickets, as Cogan moves gracefully between introspective synth ballads and psychedelic folk songs. And while her lyrics focus on corporate greed and environmental degradation, her transcendent arrangements provide relief and hope.