FEATURES
Olof Dreijer and Mount Sims's Steelpan Studies
By Chal Ravens · June 09, 2023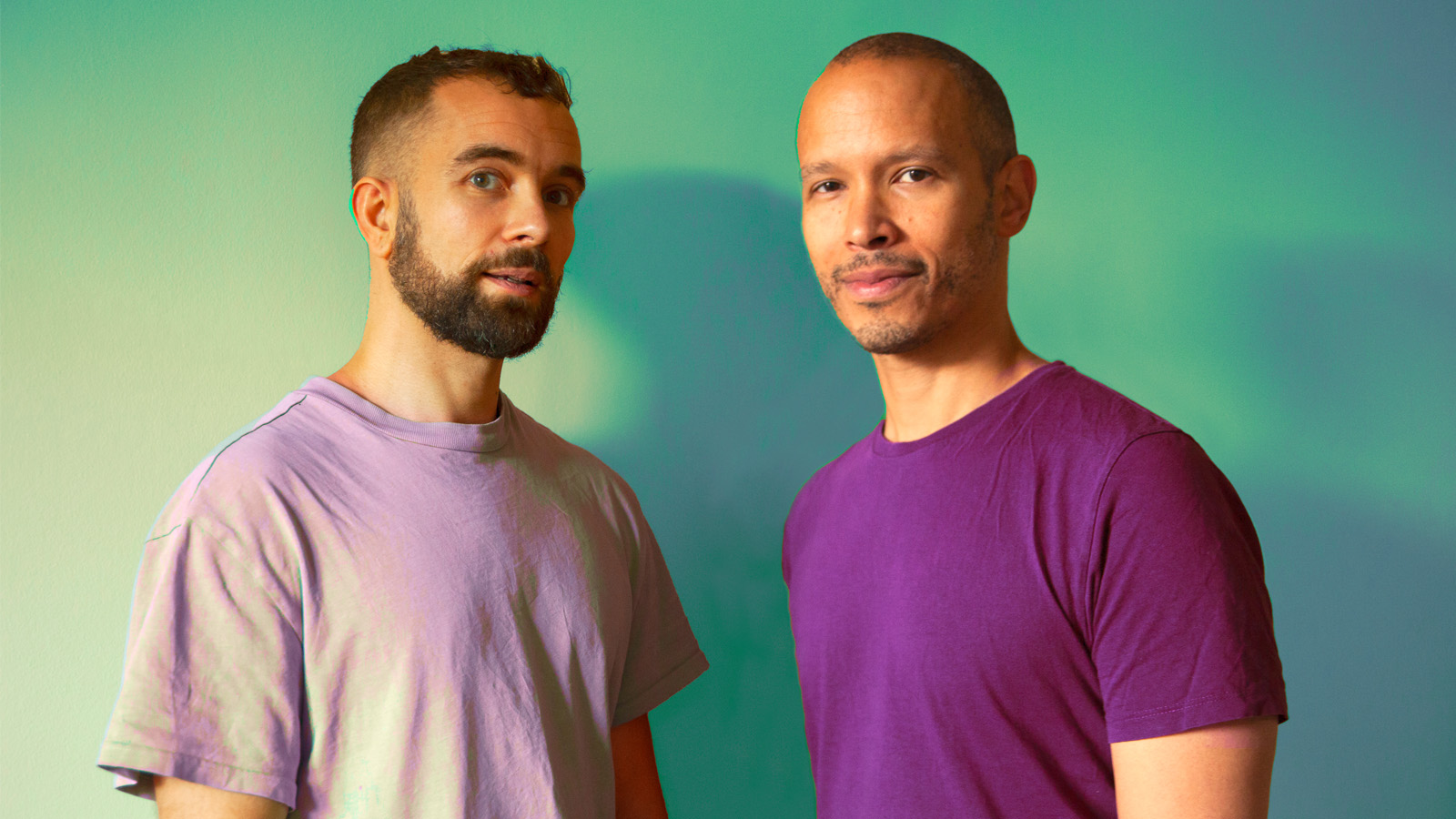 Trinidad's Ellie Mannette is the inventor of the steelpan as we know it: a pitched percussion instrument recycled from a 55-gallon oil barrel—the sound of metal sunbeams salvaged from the wastes of capitalist extraction. After Mannette perfected his design in the 1940s, the steelpan became the shimmering calling card of an island nation on its way to independence. It's an instrument heavy with the history of the Black Atlantic.
In this century, Stockholm's Olof Dreijer has been a notable modern proponent of the steelpan, at least in electronic form. As half of The Knife, the agit-pop duo formed with his sibling Karin Dreijer in 1999, he exploited its silver-bright tone as foil to their robot melancholy on anthems like "Heartbeats." With Souvenir, his first proper release since The Knife disbanded in 2014, he returns to the instrument on different terms. In collaboration with Mount Sims—the Milwaukee-born, Berlin-based DJ and producer earlier known for making '00s electroclash—Dreijer sets out to find the steelpan's shadowy side. Categorically experimental, their record is both tactile and organic, speckled in leaf mulch and snowmelt.
Souvenir was first mooted as long ago as 2010, when Dreijer and Sims were invited by a Trinidadian cultural organization to record with a steelpan built by Mannette himself. At the time they were based in Berlin and both working on Tomorrow In A Year, an opera inspired by Charles Darwin; Dreijer was also releasing dazzling techno under the alias Oni Ayhun. The original idea was to auction the results to raise money for a social project in Trinidad, but when those plans fizzled, the duo were left in a quandary. 
"As time went on, we did a bit of research into the history of the steelpan, discovering some of its rich history. It became apparent to both of us that we had been asked to make music with something that was more than just an instrument," explains Sims via email. Learning more about the steelpan helped them to escape their initial preconceptions of what it ought to sound like. "Since it's a very robust instrument, I had a tendency to want to really strike it forcefully, but after playing around with it for a few weeks, I think we realised how responsive the harmonics were to a range of strike dynamics," he adds.
Meanwhile, the duo were invited to make an installation for the Nordic embassy in Berlin, a commission that got them thinking about Sweden's colonial history, "which you're not really taught about, either in school or in the media," says Dreijer. The result was a "noisy, alarming" piece named after the colonies of the Scandinavian countries, which was directed to be played once every hour inside the embassy. (It now appears on the EP with the title "Across This Mud.")
Gradually, Dreijer and Sims found their language with the drum. "We went in for expressing something emotional and vulnerable and trying to just be personal and do something of our own," remembers Dreijer, speaking from a pale pink, plant-filled room in Stockholm. They found that they could play the spaces between the notes, "which we thought sounded more fragile," and that different mallets could get a more "pointy" sound out of the drum.
"We were trying to not use so much modern gear, even though we [electronically] processed everything," Dreijer continues. So they scattered metal screws to generate strange new timbres, filled the drum with water for wobbling vibrato, and dropped bouncy balls inside to play beautiful chords as they rolled around. Bird-shaped toy flutes found their way into the mix too, and spinning plastic Whirly tubes, sounding both earthy and anachronistic.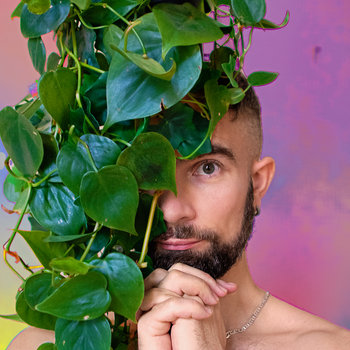 .
00:10 / 00:58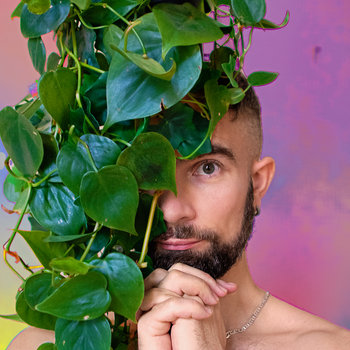 On four of Souvenir's five tracks, the steelpan is the star. Sometimes it's rhythmic and hypnotic, as on the single "Hybrid Fruit," but other times, it's a tangle of haunting bings and bongs, as abstract as John Cage's prepared piano. But it's the opening track that's most striking. Couched in loose, silvery rumbles, "Liten Karin" is an adaptation of a gruesome folk ballad about a servant girl murdered by a king after she refuses his advances—he gets his cronies to roll her around in a spiked barrel. Dreijer suggests it's "a class and gender portrait from the 1300s," with the original lyrics sung in pristine falsetto by Sims. ("I didn't learn Swedish," Sims notes. "I did learn how to barely pronounce each word in 'Liten Karin' and what those words meant.")
"Liten Karin" takes a swipe at notions of racial purity, national superiority and misogynist violence all at once. "The far-right in Sweden had tried to take over medieval folk music as national heritage," Dreijer recalls, so "our idea was to fuck with this national purity." Here, Sims—a Black man from the American Midwest—is cast as the song's narrator, and their adaptation skewers Sweden's image of itself as modern, liberal, and feminist with a reminder of its historic cruelty and violence. "The patriarchal project is very much a European colonial one," Dreijer says, connecting the dots. The song, along the rest of the EP, "might be seen as an exercise of reinterpreting images and historical representations," adds Sims, "and posing questions as to why certain images have stuck while others have not."  
Interestingly, this kind of concept-led, politically driven songwriting is exactly the opposite of what they both want to do now. It's "a strategy I wouldn't use today," Dreijer admits. By their final album, 2013's Shaking The Habitual, The Knife had dedicated themselves to making feminist pop "in a very academic way," he says. "I feel like I have been guilty of doing things that are very excluding. I don't think you should talk about feminism the way we did. I'm happy that so much has changed since then. You need to talk about it in a much more inclusive way, because it's so important, it has to be much more strategic."
These days Dreijer keeps his activism private and makes music "to just get energy." This shift in strategy is one reason Souvenir took so long to be released; ultimately, they decided it was too good to abandon. "When I listen to this music I'm surprised how in my ears it still sounds interesting to me," says Dreijer. "I think that has to do with these sounds that are not so bound to a certain time, it's not a new dance genre or anything."
Sims has had a similar change of heart. "I want to believe that music and art in general have an effect on the way that people think, but that effect is most likely very slow—slower than the pace at which most people consume music," he explains. For now he's more interested in "compositions that move me or are fun to listen to."
Two days after our call, Dreijer plays his first DJ gig in London for many years, in the basement of grungy queer venue Dalston Superstore. Hovering over multiple decks at once, he's a bulb of concentration, blending Beyoncé samba tracks, Rosalía vocals, and his own Robyn remix into polyrhythmic Afro-techno, speedy baile funk, and snippets of what must be his new music, light and bright as titanium—and due for release this summer, he reveals.
The mood is euphoric, but it's not apolitical. Dreijer knows perfectly well that music is always freighted with messages and meanings; every sound has a context, every rhythm a historical root. He knows, too, that it's impossible for him to play these tracks without participating in a process of colonial extraction, which is why he puts in that extra effort, seeking out fresh juxtapositions that feel creative rather than co-optive. "I'm really just into making music that puts a smile on my face, and maybe somebody else's face," he demurs. "Anyone should be able to join in."