FEATURES
Norma Tanega's Unconventional Music Pushed the Boundaries of 1960s Folk
By Maria Barrios · May 05, 2022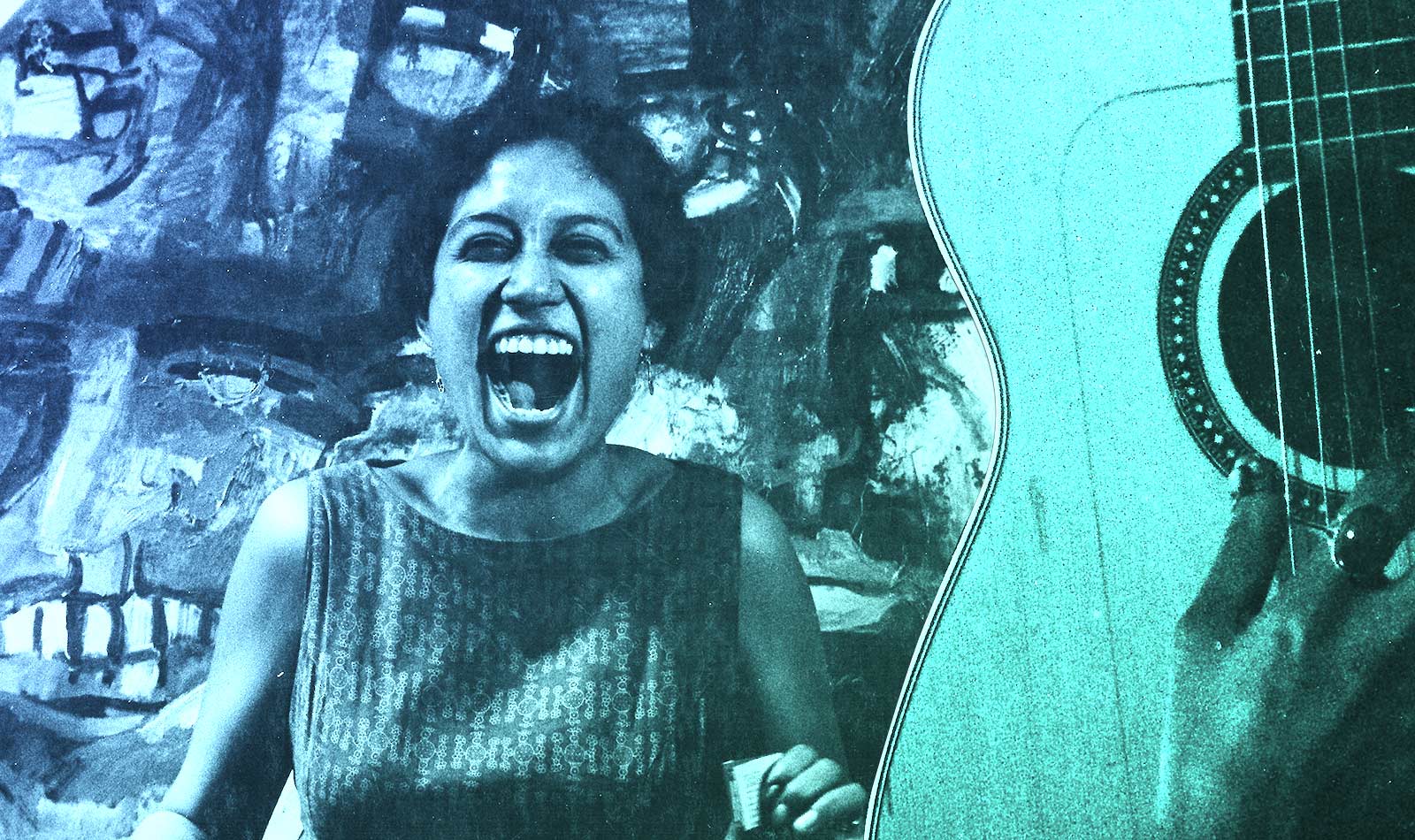 "Music is for pleasure. I was never good at business," says American folk singer Norma Tanega in an interview included in the booklet accompanying her new compilation I'm The Sky: Studio and Demo Recordings, 1964-1971. Tanega, who had a single hit in 1966 with her song "Walkin' My Cat Named Dog," was unwilling to bow down to the pressure of the music industry. She dropped off the scene after releasing two records (in 1966 and 1971) and spent the rest of her life as a visual artist and ESL teacher in California, where she grew up. Long considered a cult artist, Tanega, who passed in 2019 at age 80, is having her short but powerful discography reissued with I'm The Sky, 1964-1971, which encompasses her three studio albums along with previously unreleased demos.
The daughter of a Filipino U.S. Navy bandmaster and a Panamanian teacher, Tanega, with her brown skin, dark hair, and unconventional voice, was an oddity in the predominantly white landscape of 1960s vocalists. It is no surprise that the lyrics to one of her most memorable songs, "You're Dead," were centered around her struggles as an artist on the Greenwich Village scene. With sarcasm, Tanega decried the ugliness of an industry that asked performers to act and think a certain way.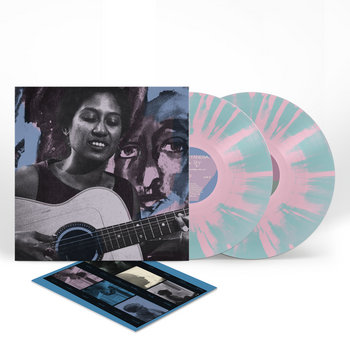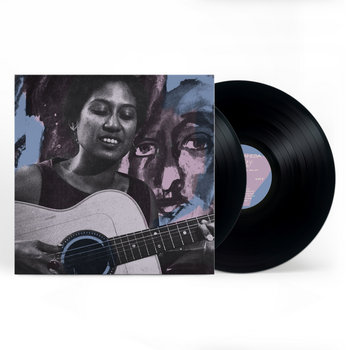 .
00:10 / 00:58
Merch for this release:
2 x Vinyl LP, Compact Disc (CD), Book/Magazine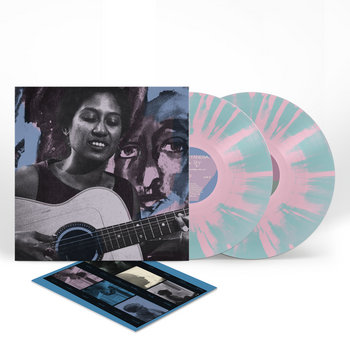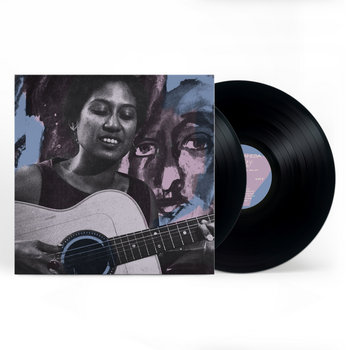 Luckily for Tanega, one of her friends connected her to producer Herb Bernstein, who was working for New Voice Records. "I get a call from an old student of mine, and she said, 'You know, I have a friend named Norma Tanega, you're gonna love her, she's a terrific guitar player, and she's a great writer,'" recalls Bernstein. "To be honest with you, I tried to brush her off!" Norma's friend kept pushing for an audition. Bernstein, who at the time was producing big acts like Tina Turner and Lesley Gore, reluctantly agreed. "So they came up, and Norma played one or two things," says Bernstein. "I flipped. I thought she was fantastic." Bernstein saw commercial potential in Tanega's song "Walkin' My Cat Named Dog." By adding a "Motown bassline," harmonica, and catchy female backing vocals, Bernstein created a hit.
The song put Tanega on the map. "This was the first thing that hit the charts and created a bit of notoriety for her," says Bernstein. While Tanega was briefly accepted by the music biz after "Walkin' My Cat Named Dog" climbed up the international charts, her studio album I Don't Think It Will Hurt If You Smile, was not well received.
I Don't Think It Will Hurt If You Smile resulted from Tanega's move to the UK. "I don't think it sort of fitted into anybody's kind of idea of what a commercial album should be," explains British musician Mike Moran, who was Tanega's sideman on the record. Filled with complicated meters, eccentric orchestrations, and riddling lyrics, I Don't Think… was a departure from the whimsical and carefree sound of "Walkin' My Cat Named Dog." "There was no single that stuck out," says Moran. "So there was no guarantee of radio play; record pluggers would find it hard to sell to a TV station or a radio station."
Stifled by poor distribution and poor airplay, Tanega could not break into the UK market. However, Moran, who at the time was a young musician trying to make a name for himself in the industry as well, remembers the making of the album as a joyful experience: "It was just a fun, homespun, folky kind of album, and it's very, in some ways, naïve by today's standards, but it has such lovely qualities of friendliness and fun," he recalls. With plucked string arrangements, delicate hums of clarinet, and backing vocals by producer Don Paul, "Magic Day" is a great reflection of Tanega's sensibilities as a lyricist, and as a composer gifted with a voice that could shift from bluesy to happy with ease.
On tracks like "Elephants Angels and Roses" and "Cowfold," Tanega reflects the spirit of the era, venturing into baroque pop instrumentation. With its abundant harpsichord notes, "Elephants Angels and Roses" is akin to Brian Jones' arrangements for "Lady Jane." The quick-paced intro of "Cowfold," where Tanega plays autoharp, sounds like English singer Vashti Bunyan's "Some Things Just Stick In Your Mind." "A lot of American artists came over here to experiment with things they probably wouldn't have got away with in the States at that time," says Moran. By adding doubled vocals and wah-wah bass guitar, to her earthy, organic voice, Tanega pushed the boundaries of her sound.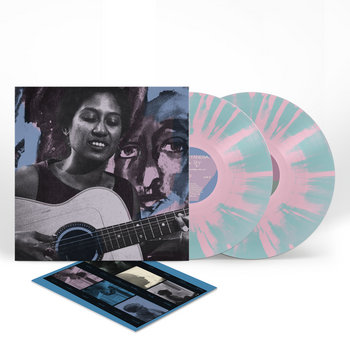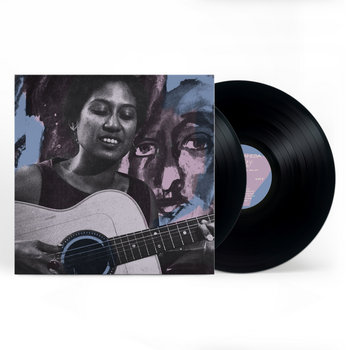 .
00:10 / 00:58
Merch for this release:
2 x Vinyl LP, Compact Disc (CD), Book/Magazine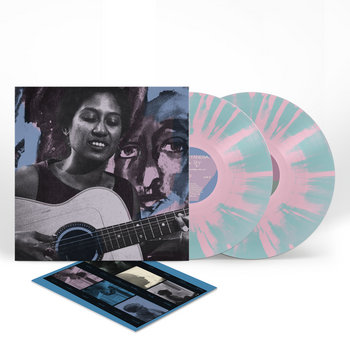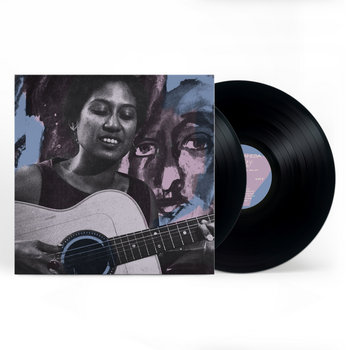 Despite the record's great sound, Tanega was still an American artist with no track record in the UK. In 1971, the UK charts were dominated by heavy-hitting bands like The Who, Led Zeppelin, and Black Sabbath. There was little space for an American folk artist, and the few slots that did exist had been taken by stars like Neil Young and Simon and Garfunkel. In addition to her commercial stresses, Tanega was involved in a high-profile relationship with English singer Dusty Springfield. "Her relationship with Dusty was one of the factors here as well," says Moran. "I think she undoubtedly was in Dusty's shadow, which is quite an immense shadow at that point. Dusty was a massive selling artist." When Tanega's six-year relationship with Springfield ended, she found herself adrift in London. "I thought I was going to be in London for the rest of my life," she said. In 1972, she returned to California.
Unbothered by the thoughts of commercial success, Tanega lived a long, prolific life as a visual artist, ESL teacher, and adjunct instructor at a public university in Pomona, California. She never stopped playing music. A short film, made in 2011, shows Tanega as lively as ever, playing percussion and singing with the same gusto she exhibited back in the '60s. Meditating about the resurgence of Tanega's music, Bernstein adds, "It's a great feeling that what we did so many years ago is now resurfacing, and it still holds up. Because I felt we were a little…maybe we were a little ahead of the time."