FEATURES
Nikki Giovanni Opens Up on "The Gospel According to Nikki Giovanni"
By Marcus J. Moore · April 27, 2022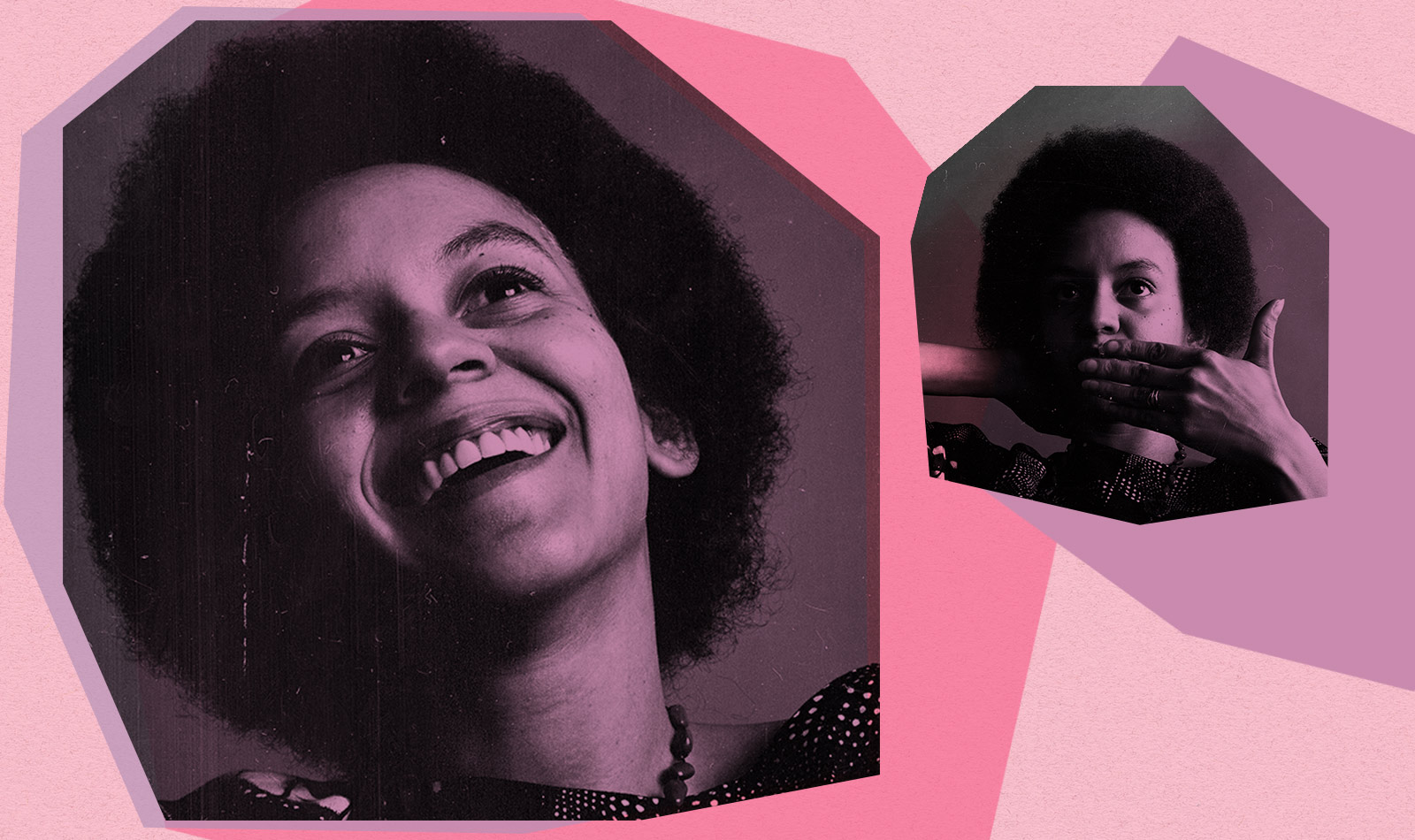 In this industry, when a publicist or manager says "call this number at this time," it usually leads to a conference line or to a go-between who's there to protect the artist. It's understandable: Some folks would rather fan out than have an actual conversation with the interview subject. So it was quite disarming when Nikki Giovanni's manager said "you may call her at [redacted]" and Miss Giovanni herself picked up the phone. It's equally unbelievable when this same legend, widely regarded as one of the best poets and essayists in American history, is a regular human being who's comfortable in her skin. She doesn't carry herself as Nikki Giovanni; she knows who she is, therefore she has no problem speaking with you about her dog, or the piece of her back porch that collapsed before this chat. "It's going to be one of those days," she says, her ever-present smile radiating through the phone. "This is one of those, 'Lord, get me out of Monday' days." I think this is one of her greatest strengths: her ability to disarm while maintaining the glow and levitation she's rightly earned.
Yet she wasn't always Nikki Giovanni. Growing up in Cincinnati, Ohio, she would stay home from school and read books by celebrated authors like Langston Hughes and Richard Wright. Elsewhere, she listened to all sorts of music on the radio, which taught her there wasn't just one way to express Blackness. "The radio in my day, Black and white, played everything," she writes on her website. "Gospel Spirituals, even some opera when Leontyne Price came along. You could listen to R&B late at night or you could go to the other station and listen to popular music. There was also jazz if the wind was right." These sounds would inform her work as a poet and, later, as a musician in the early 1970s. Her approach as a musician was also informed by the birth of her son, Thomas, in 1969. In turn, her poems shifted to the nuances of Black womanhood, from her own dealings with romance to Aretha Franklin's imagined struggles with privacy and fame. But as Giovanni explains, she was never really a musician. She's always maintained her stature as a poet first; that listeners could appreciate her use of gospel and soul was a benefit. That inquisitive spirit has endured more than 50 years, culminating in a new album, The Gospel According to Nikki Giovanni, with the tenor saxophonist Javon Jackson. Her first three albums, Truth Is On Its Way; The Way I Feel; and Like a Ripple on a Pond have been reissued and are on Bandcamp.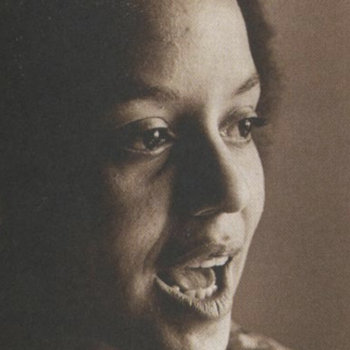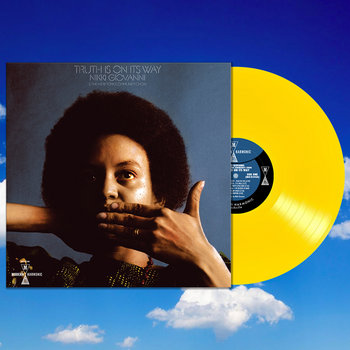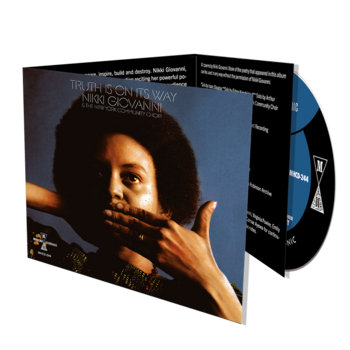 .
00:10 / 00:58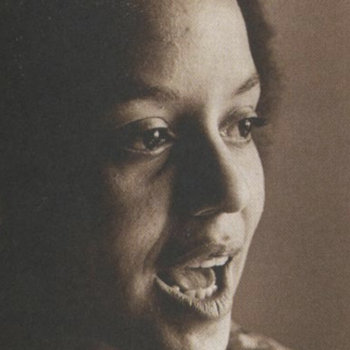 Merch for this release:
Vinyl LP, Compact Disc (CD)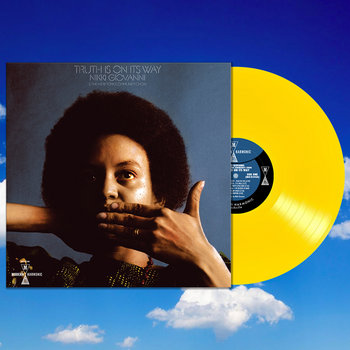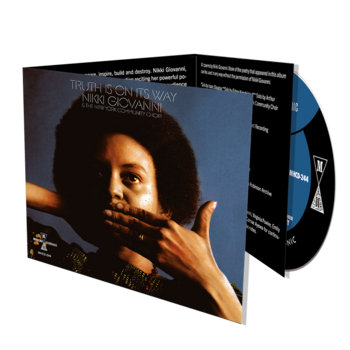 What were the circumstances that led you to release music in the first place?
I love spirituals and I had wanted to do something. I had said this to my friend, Ellis Haizlip, who was the producer of Soul!. He said, "Well, you've helped me out this year. How can I help you? What would you like?" And I said, "I'd really love to do something with spirituals, but I don't know a choir." Because I didn't. I didn't know a lot of people in New York then.
Ellis knew everybody, so he said, "Oh, I know a great choir." He introduced me to Benny Diggs and the New York Community Choir up in Harlem. We liked each other. And he said, "Would you like to hear the choir?" The thing that I love about spirituals, of course, is that you don't have to know music in order to be a part of it. And so we laughed. And he said, "Well, anything special you'd like to hear?" And one of my favorites was, of course, I don't think it's on our album, "It Is Well With My Soul." And so they sang that and that was really nice. I said this is the choir for me because they had the spiritual sense.
Richard Proctor, who was actually at Columbia Records, had been Aretha Franklin's producer when she was at the label. Proctor said he'd love to produce what I was doing and that I ought to make a record out of it. I thought, "Oh, I'm just the poet, I'm not a record person. I don't think I can do things like that. I don't think it makes any sense." And he said, "Yeah, it does. Let's get you all and the choir in the studio and we'll do it." Well, of course he was in the same position that I had been in. He didn't have any money either. He created his own company, Right On Records, and we got it done.
I didn't make a cent, but it was OK. It isn't about money all the time. It's about letting people hear something and a statement was made. So all of a sudden I had an album, Truth Is On Its Way, and we were doing the music that I love, spirituals with the poetry that I love, my poetry. Much to my surprise and delight, it was a hit. It's been 50 years. This is the 50th anniversary and it was just re-released.
You were mixing some revolutionary poetry with gospel. Was there any fear that it was too much?
No, I never thought about it. I thought it worked. It never occurred to me that this wasn't the right thing because spirituals are, in their own way, revolutionary. They had something to say to the people who were enslaved, who were not allowed to read or write, who were not allowed to gather together when people could find out that they were, and people realized, "Oh, something is being said." I liked the sarcasm: Everybody talking about heaven ain't going there. We forget that the enslaved were sarcastic and they were nice. And of all the spirituals, we still don't have one that is mean. We have like a thousand spirituals and not one calls for the death of these people who were enslaving us. Which kept our people calm, it kept us knowing that He may not come when you call, but He's always on time. And so we who are Black could say, "It's going to work out. We're going to figure out how to work it out." And I think the spirituals did that the same way that our poetry did that.
Was there pushback against it?
I think that when people heard my album, they were hearing something that their grandparents at least had heard. I never thought of any pushback and I don't think of it now. I still run into people who are still listening. We've taken this music that brought us through enslavement, that brought us through segregation, through Jim Crow, and now we're going to take the same strength that music gives us and we're bringing it to give us the strength to take the next step. That's why I like working with Javon [Jackson]. For my generation to be able to work with his generation, then at some point younger people are going to work with younger people. That's going to keep the music alive. There was this one interview with Thelonious Monk where someone said to him, "Monk, you got the notes wrong." And Mr. Monk said, "The piano ain't got no wrong notes" and went on about his business. And I just love that as a poet. I think the same thing. A poem doesn't have any wrong lines. It doesn't. You just don't understand it right away.
.
00:10 / 00:58
Merch for this release:
Vinyl LP, Compact Disc (CD)
"Ego Tripping" was the biggest hit from that album. And, to me, it sounds like the precursor to rap. How was that song created?
I love creations. So that is a creation point, but it's not preaching. It's just saying, "This is the way it goes. This is the way…How were we born? I was born in the Congo." So it's going to have our reference to Africa. And we're going to look at the history there. And I just wanted to share that history. So it was a lot of, again, ego tripping—and people do ego tripping now. I'm amazed because I don't try to show off or do anything. I just write what I can write. And then I hope that people either take it or understand it, or don't. I know enough to know that. And as a writer, most of your work isn't going to be understood for another 50 years anyway. So you do your best and you go on about your business. But I liked "Ego Tripping," and it's probably the only poem that I usually have in front of me. The other day I was talking to a group of older ladies, which was really nice, and one of them said, "I really wish you would read 'Ego Tripping.'" I didn't have it in front of me, but I was able to recite it, and I was so proud of myself.
How did your subsequent music come together?
I think it was somebody said it's one of those things that you back into. I think I've done three albums like that. Truth Is on Its Way, Like a Ripple on a Pond, The Way I Feel. I knew then and I know now that I'm not a record person. I'm a writer. I like to read with people and I like to read to people. I knew that I didn't want to get involved because you get stuck with records and your whole life changes. Then you're disappointed. You're disappointed because you only had 10,000 people [in the venue]. See, I don't like that. I like the groups that I can look at. I like small churches. For me, I realized I couldn't be bothered.
But when I met Javon almost 50 years later, we started talking about the music because we both love it. I wanted to sing "Night Song" because I was a friend of Nina Simone and that was one of her favorite songs. I said to Javon that I am not a singer, but I want to sing that for Nina. She's sitting up in heaven so she can laugh at me. As you know, on The Gospel, that's the only non-gospel actually or non-spiritual, and I do sing. I did the best that I could because I wanted people to remember Nina Simone. I don't think she's forgotten, but to me, she's not remembered in the way she should be because she's one of the great vocalists and she really stood up. She never backed down from anything. She stood up.
It's not that Ella Fitzgerald doesn't have a good voice, and it's not that Sarah Vaughan doesn't, but Nina Simone and Billie Holiday had an attitude that was so important in bringing the message. They were not trying to please people who didn't like them. They were trying to talk to us. I don't know if you ever had the pleasure of hearing Nina live, but you could be the only colored person in the audience and she was going to sing it to you. I thought that was fabulous because she never backed down.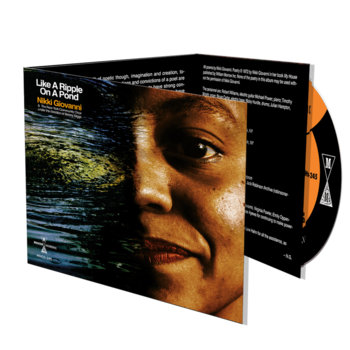 .
00:10 / 00:58
Merch for this release:
Vinyl LP, Compact Disc (CD)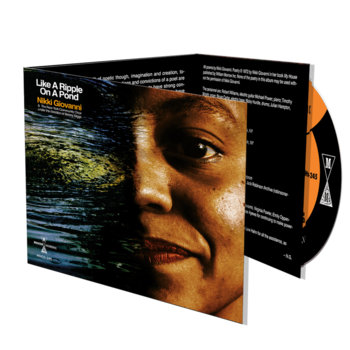 You also got to know Aretha Franklin.
Oh, Aretha. I must say, I wrote "Poem for Aretha" before I knew her. I would've never written that poem if I knew her, but I was looking at the history and I was looking at what I saw, not who I knew. We didn't hang out, but I got to know her, and she got to know me, so that was very nice. Everybody's got a history, and if you pay attention, you're going to see what it is that they're seeing. And I was very sorry — I remained sorry — that I didn't get to know Mahalia Jackson, because I think she must have been just fabulous. Mahalia Jackson was very close to Aretha. She came when Aretha was a teenager. She went up to Seattle and got her and took her back to Chicago and helped her learn about singing. So I think that Mahalia became sort of like a mother, somebody who Aretha could lean on. And then when you lose that, you don't have anybody. I think the worst thing that happened to Aretha was losing her younger sister Carolyn. She was very close to her sister and I think it was very, very difficult to deal with.
Every time I listen to The Way I Feel, I hear the joy emanating. How were you feeling at the time?
That was the last album because I thought, "I can't do this. Now, I'll always be trying to do something better, and I'll lose what it is that I enjoy and that I have to offer, and I should just say no. Go on about my business. I should go do what I can do." And that was that. I hadn't even realized it was 50 years until Jay Millar [of Sundazed Music], emailed and said, "It's going to be 50 years since Truth Is On Its Way. Can we redo it?" A few things were done to the sound to make it easier to hear. And for people who have never heard it, you're going to get a whole other level of it. That's how you keep things alive.
I think these albums have done, and will keep doing, their job. I'm very proud of them, I really am, but I continued to go on. I'm glad to work with Javon, and I loved working with the New York Community Choir. I loved working with Atlantic Records, and now I love working with Javon. And if I am fortunate to live another 20 years, I'll be in my 90s, and I'll be in some old folks' home, and somebody will come and say, "We were thinking about this xylophone or something, and we wanted to do that with you." I'd say, "Yeah, I'll do it. Why not?" Because that's what jazz is. Jazz is a dare. You just want to continue growing. That's what you want to do.