FEATURES
Nickodemus on His Love Affair with New York City
By Amaya Garcia · May 18, 2018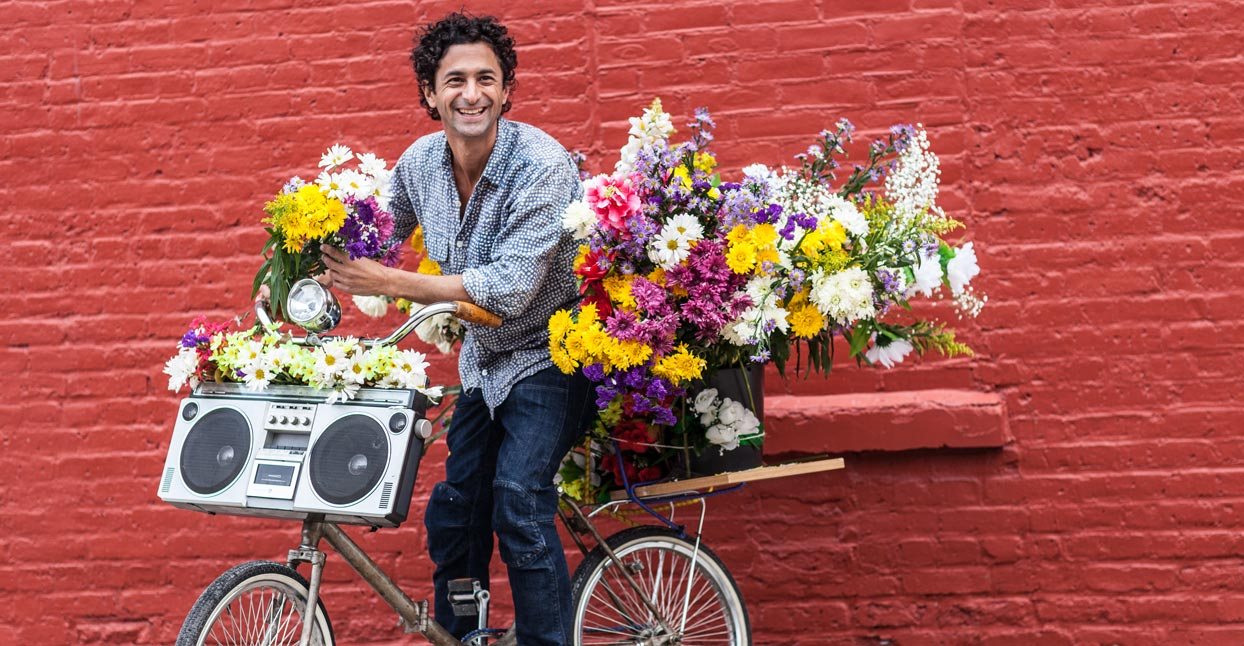 It's been a while since Nickodemus has spent more than a few weeks at a time in New York City. The constant coming and going has left him with a bit of a conundrum when it comes to his relationship with the city. New York is where he grew from being a 14-year-old hip-hop head, playing block parties with turntables, to becoming a globetrotting DJ, one with famous club nights of his own—the Turntables on the Hudson parties—as well as his own forward-thinking record label, Wonderwheel Recordings. He's developed a wide swath of musical tastes and skills along the way, first through his high school peers—who introduced him to everything from hip-hop to house music, reggae, and classic rock—and then from his friends at the famed Giant Step parties, where he became a resident DJ early in his career.
Merch for this release:
2 x Vinyl LP, Compact Disc (CD)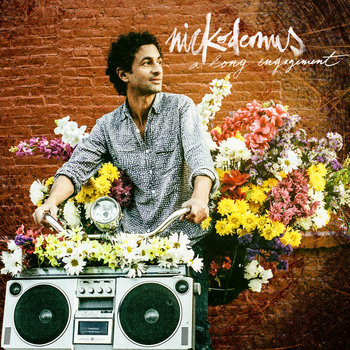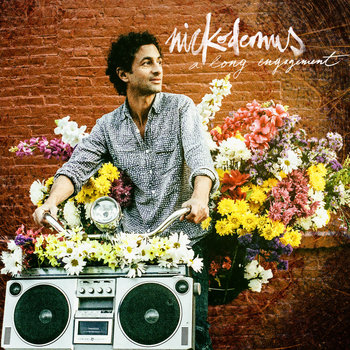 He's probably one of the most "New York" people you'll ever meet—the kind who, in a heartbeat, and in a thick Queens-via-the-Bronx accent, can describe his favorite slice of pizza (from Di Fara Pizza in Brooklyn) in such vivid detail it will make your mouth water: "Thin and firm, with a perfect ratio of sweet sauce, salty cheese, and soft crust on the inside, slightly burned on the outside." But, after being away for so long, he wonders if the city has gone mercurial on him, if the streets that he's loved with such a passion have stopped loving him back.
"To grow up here, and then try to stay living here while being gone more than half of the year, it's really difficult to keep your finger on the pulse," he says over the phone. "'She loves me, she loves me not, she loves me, she loves me not'—it's like that." He laughs as he finishes the sentence, knowing that there will probably never be a straight answer to his uncertainty. And what's left to do when you've fallen into a bittersweet spiral with that which you love and refuse to let go? You write it a 13-track love letter.
A Long Engagement, Nickodemus's fifth album under his own name, is the producer's paean to New York City. It's a record that not only pays homage to the diversity of sounds and styles heard on its dancefloors, but is also an endearing and heartfelt retelling of the stories that make up Nickodemus's 25-yearlong career. "I wanted to express a little bit of the roots of growing up in New York City," Nickodemus explains.
"The title track, 'A Long Engagement,' is representative of the people, the culture, the analog sounds, the spray paint… it even ends with the click of a film camera. It was inspired by the theme song from the movie Wild Style. So, if you listen to the melody in there, it's pretty similar. That was kind of the kickoff [for the album], those roots. But there's a little bit of a sadness to it. The whole letter to New York City is like, 'I've been traveling so much that it's feeling like a fleeting relationship, one that's losing its passion. That goes right into the themes on the next song, 'Will You Still Be Here?' [featuring The Real Live Show & Pimps of Joytime]. So, like in any relationship, if you're gone too long, is that still gonna be here when you get back? That was the point of that."
Merch for this release:
2 x Vinyl LP, Compact Disc (CD)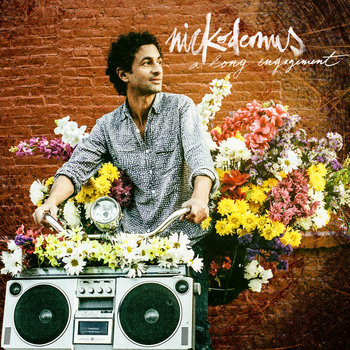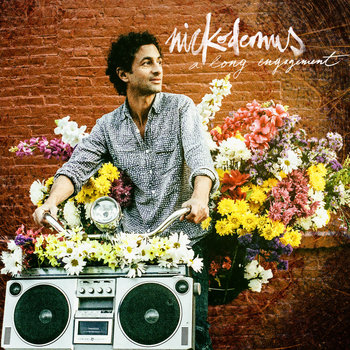 For all of the ambivalence expressed throughout the lyrics on A Long Engagement, most of the songs on the record have a happy, celebratory vibe. Arranged to simulate a journey, the album progresses from tales of an uncertain homecoming to songs that reflect on the artistic relationships that have made Nickodemus who he is as a musician. Tracks like "Livin' Your Dream," "Will You Still Be Here?," and "Do You Do You?" were made in conjunction with what Nickodemus calls his "old-school cast of characters," those musicians who have been there throughout his career and through the development of Wonderwheel Recordings. Artists like Jahdan Blakkamore, The Real Live Show, Pimps of Joytime, Carol C, Spy from Cairo, and the mysterious and uncredited MC Saturn 6 form the backbone of A Long Engagement—the voices through which Nickodemus recounts his years spent crate-digging, DJing street parties, and forging his identity as a producer focused on a more universal sound.
The standout track, "Do You Do You?," a collaboration with Spy from Cairo and Carol C, perfectly encapsulates the duality of this story. The track is a cover of a Lebanese pop song from the '80s that he heard on one of his trips. It's a song which, originally, tells the story of forlorn lover, but in the hands of Nickodemus becomes a sexy, trip-hop, and electro-soul journey. "I just always had it in the back of my head like, 'I want to cover this song and make it just way more modern and sexy,'" he says. "I hadn't done a track with Carol C since 'Cleopatra is in New York' and 'Mariposa.' She just immediately got back to me and said, 'I want to do this.' The Spy from Cairo is the oud player, so he knew exactly what to do on that."
A Long Engagement also features a slew of newer artists Nickodemus thought could take his concepts to a different level—artists with great vocal chops that could engage naturally with his ideas, and who could take his ideas and run with them in surprising directions. Emerging voices like Alsarah (from the Sudanese band Alsarah and the Nubatones), Argentine cumbia songstress La Yegros, and the Patagonian vocal trio Fémina provide amazing stories about love, the power of dance, and the construction of identity. These songs are also a testament to Nickodemus's ability to be a true international connector, a facilitator of spaces to share ideas and revel in creating sonic hybrids.
Merch for this release:
2 x Vinyl LP, Compact Disc (CD)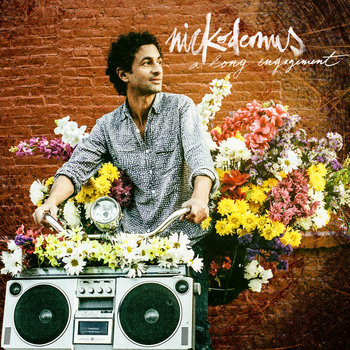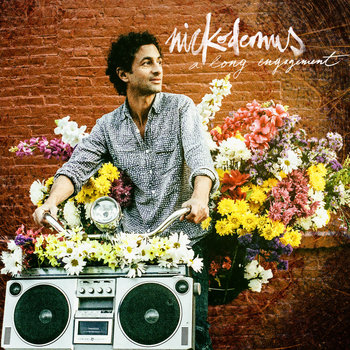 "When I would tell people some of the concepts for the songs, they would be like, 'Yeah!' and go right into writing," he explains. "For example, with Fémina, I played them the track and they were just jumping off the walls like, 'We could do something like the Beastie Girls!' And they just started rhyming—and I didn't even know they could rhyme. They got so inspired so quickly, and that's actually a really important thing with this album. I felt that every track [on this record] had a really quick turnaround for the collaboration because it was so felt."
The album, which is Nickodemus's first in five years, may ultimately be a testament of love and resilience; these are dispatches from a lifetime spent as a New York City DJ, and the bittersweet reckoning with the city's harsh environment. But it's also a record of his time spent embedded in the communities that have helped him create his global sound. Nickodemus is kind of an alchemist, filtering music through his sets, and distilling and blending those sounds he's picked up along the way into tracks that are as danceworthy as they are deep, meditative and, sometimes, melancholy. He's done all of this with a worldwide network of creators who share the spotlight with him as equals, who help connect the dots between him, his city, and the world.       
-Amaya Garcia