FEATURES
Ozark Outlaw Nick Shoulders Challenges Southern Preconceptions on "Home on the Rage"
By Matt Mitchell · April 07, 2021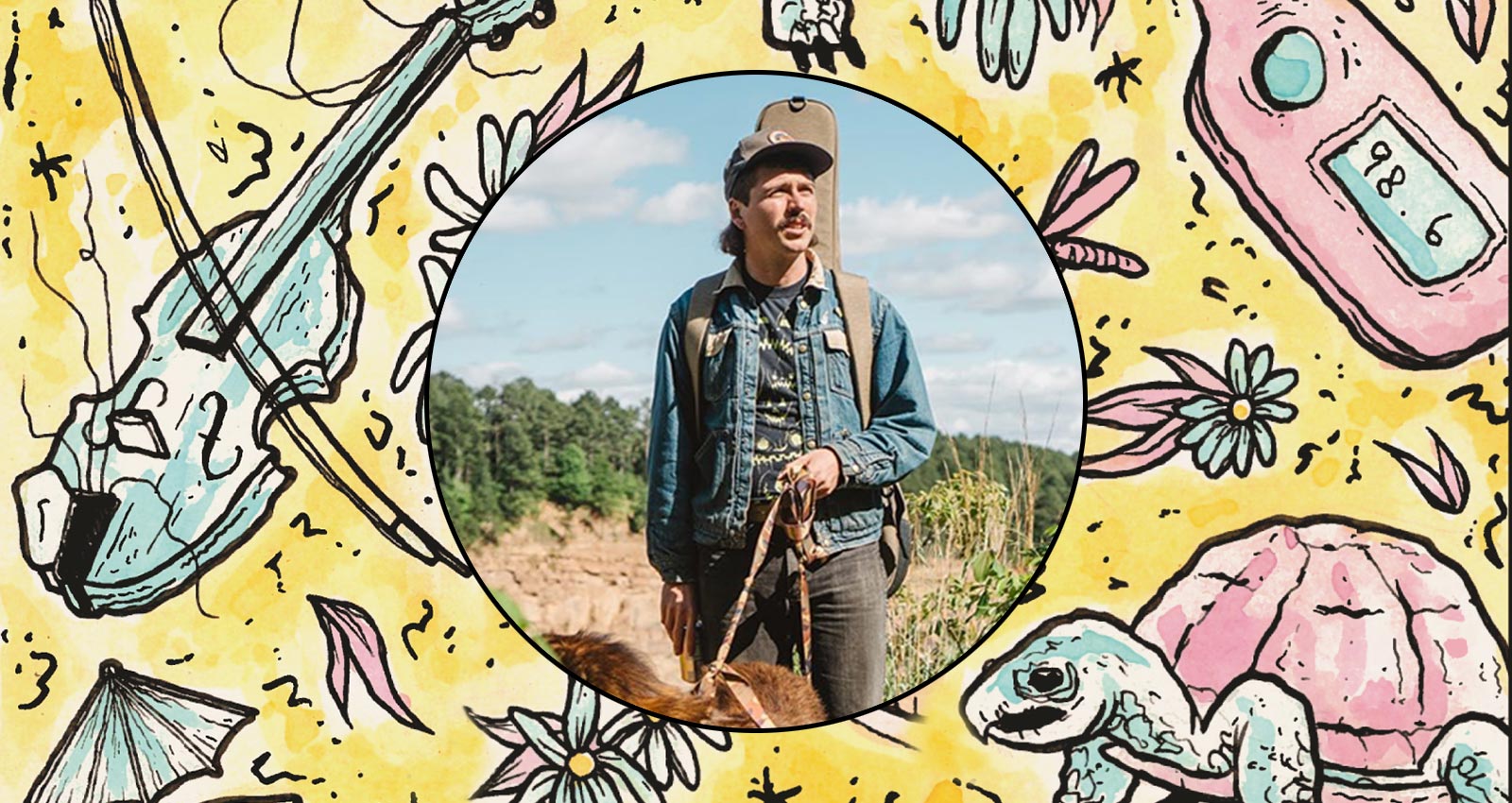 Nick Shoulders' rise to punk country stardom, and the crop of fans flocking to his YouTube performances, began in the middle of the pandemic, when a recording of him singing (and whistling and yodeling) "Rather Low" in the wood-paneled hallway of an old New Orleans corner store went viral. But at the time, Shoulders was back home in hill country finishing his new record Home on the Rage, the follow-up to 2019's Okay, Crawdad. He had retreated to the Ouachita Mountains, bouncing back and forth between his uncle's cabin and a camper in Madison County, before settling down in central Fayetteville, Arkansas to promote the new album, touch up old murals, and go ice fishing.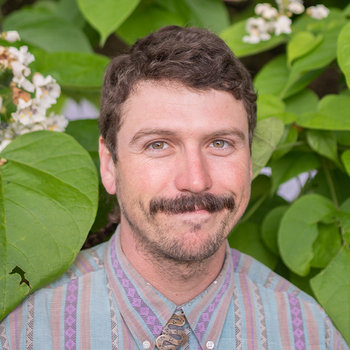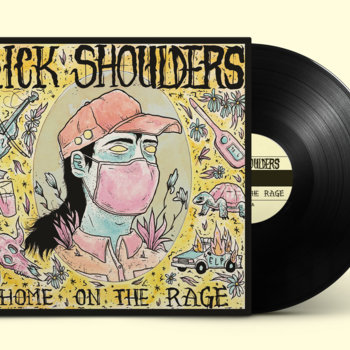 .
00:10 / 00:58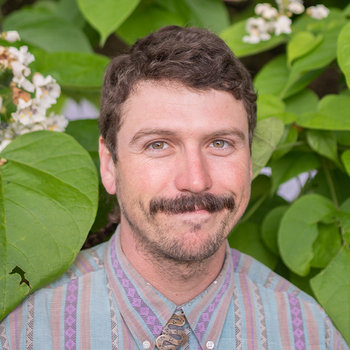 Merch for this release:
Vinyl LP, Cassette, Compact Disc (CD)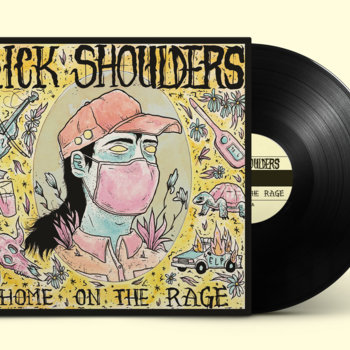 Growing up heavily influenced by Southern Baptist gospel singing is part of the reason why Shoulders is hesitant to label the music he makes as "country." He prefers to call it "grandpa music." "Sure, I draw from honky tonk and traditional country heavily," he says. "But the real core of everything is that sort of generational tangent that I carry with my voice from so many different parts of my family, and that's more important to me than claiming it's country music."
And it's been easy for traditional Southern country music fans to write off his colored mullet and tattoos, because, as Shoulders puts it, "being an outlaw in the South means being at odds with a theocratic, repressive culture that wants to squash you, doesn't want you to exist, and, more specifically, doesn't want you to be happy." The public images of goths, metalheads, and punks playing country and folk music in the Bible Belt have been met with gasps of incredulity for ages; though Shoulders' image has always been both outlandish and intensely personal, he never expected his hairstyle to be in front of a million people over the course of just a handful of months. Even when he's yodeling his way through a Hank Williams Sr. cover in a three-piece polyester suit, the way Shoulders looks and operates has always been his authentic self. "When people are expecting a country singer to walk out the door, they're expecting a very specific portrait," Nick says. "I like to challenge their perceptions of what is a punk and what is a Southerner and what is a hick and how those things overlap."
A minute into the title track on the new album, Shoulders, in a plateauing yodel, cries out "I'd never love a land that didn't love me back," a line that could sum up the essence of his discography altogether. Shoulders firmly plants himself and, in a line that soon follows, proclaims there've been 10 generations of his family living on stolen land, and questions whether there's always been hate inside their hearts.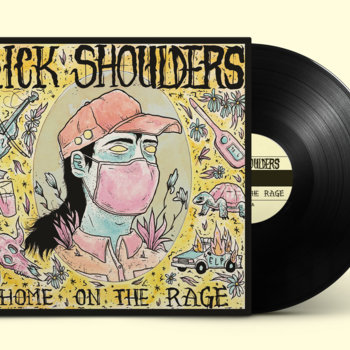 .
00:10 / 00:58
Merch for this release:
Vinyl LP, Cassette, Compact Disc (CD)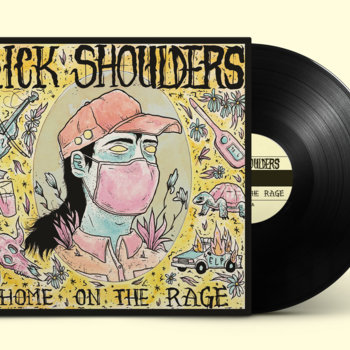 No stranger to oddball storytelling, Shoulders explores his heritage throughout Home on the Rage, filling the 12-song tracklist with cuts ranging from a Shel Silverstein-influenced, deep-bellied limerick praising the night creatures of the Southern woodlands; a love song longing for the Mississippi River; a hollowed-out cover of a Depression-era Buell Kazee banjo tune; and "Rise When the Rooster Crows," an intimate, guitar ballad of homesickness, where Shoulders counterbalances landowners who sold out and left the South by quitting his job and coming back home. As he cheekily sings, "You can't eat your money and buy your fate."
Home on the Rage quietly departs from the full-band sound highlighted on Shoulders' first two records. More often than not, it's just him and his voice, with a delicate string arrangement pulsing beneath it—a nod to the rich history of Ozark singing. It's an album dead set on interrogating where Southern pride is sourced from. Now three albums in, Shoulders has hit his stride in writing songs that abolish harmful stereotypes about the South but refuse to let the region's faults go unchecked.
"It's so humbling, to claim a tradition, because you've become a part of something so much bigger than yourself," Shoulders says. "My absorption of this landscape and the people who have made music on this land make me feel like I am a part of this deep undercurrent that is flowing through all of these seemingly disparate folk traditions the whole world over."