FEATURES
New Venusians On Their Celestial R&B Blend
By Layne Weiss · March 09, 2017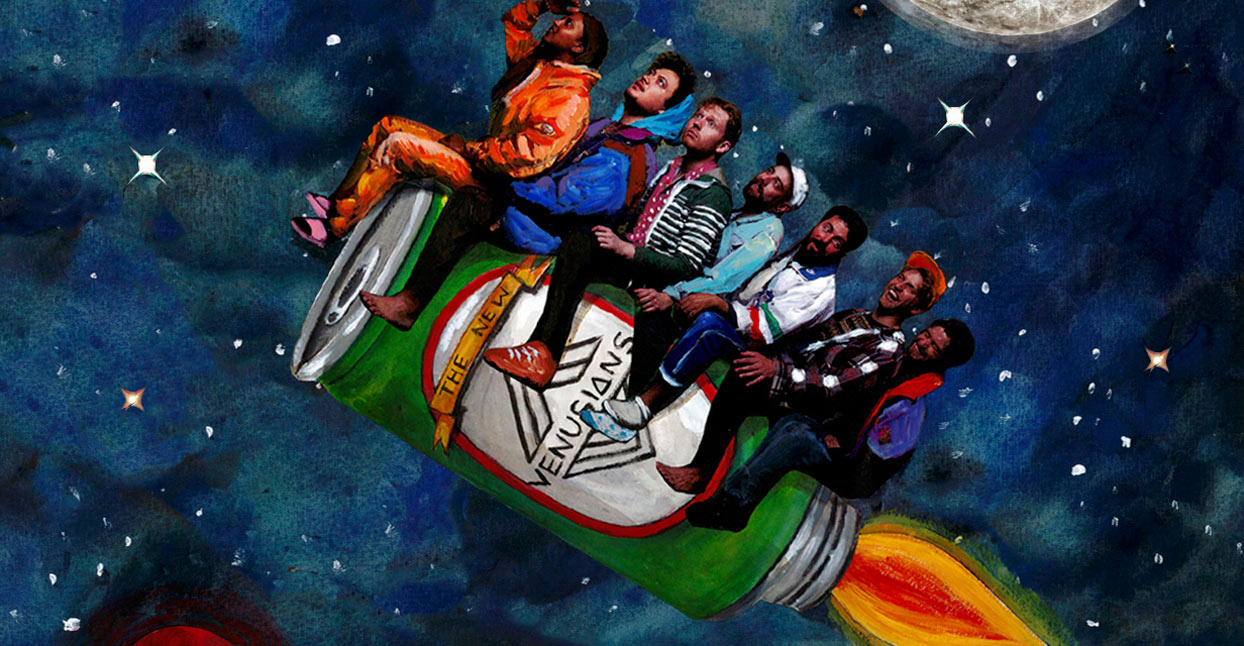 New Venusians is a seven-piece R&B band from Sydney, Australia. Formed by jazz guitarist Ben Panucci, the group is comprised of session and touring musicians who back some of the continent's biggest acts, including Nick Murphy (Chet Faker), Ngaiire, and Sampa The Great. Panucci studied jazz with synth players Andrew Bruce and Harry Sutherland at the Conservatory of Music in Sydney, and met vocalists Christian Hemara and Meklit Kibret at various music gigs around the city. Panucci remembers being so blown away by Kibret's voice that he created music solely to feature her talent. The group is rounded out by drummers Jan Bangma and Tully Ryan, who Panucci first heard play with a J Dilla-inspired jazz piano trio.
New Venusians' self-titled debut album will be released on Fresh Selects. We spoke with the band about the Sydney, Australia music scene, navigating the indie world, and why traveling to outer space seems kinda cool.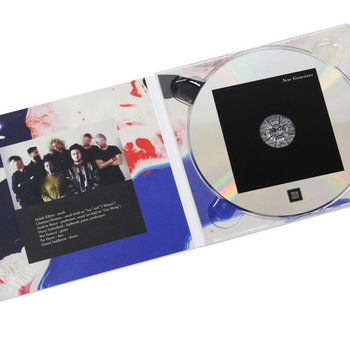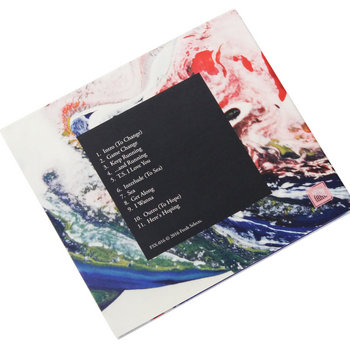 .
00:10 / 00:58
Merch for this release:
Compact Disc (CD)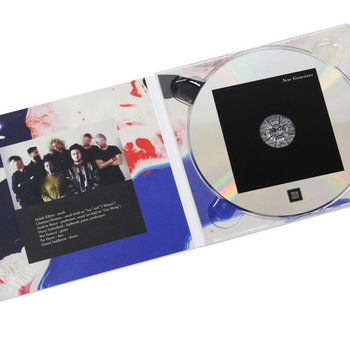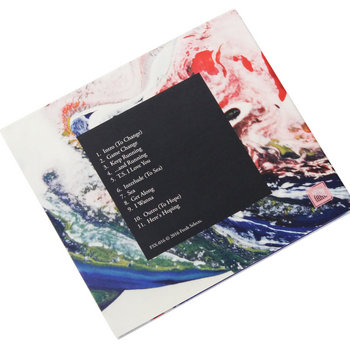 How did you guys get your name? I know a Venusian relates in some way to Venus. Is there a connection to outer space?
Ben Panucci: Yeah. That was kind of the idea behind the name, really. We started playing with the music together and that seemed to match what we were going for in terms of the kind of psychedelic and electronic-y kinds of influences of the music. And our bass player at the time kind of came up with the name.
Andrew Bruce:  We would very much like to go [to outer space].
Panucci: The idea of creating is quite textural, and has lots of delays and reverbs and synthesizers and guitars. To us, the images that those sounds allude to is how outer space kinda sounds. And there's a bit of fun to be had with the name. It's by no means super serious, either.
Why was now the time to branch out and do your own thing?
Panucci: Because we have music that we care about that we've created that we wanna share with the world. We really enjoy playing together and being in each other's company, and a good excuse to hang out more is to be on tour doing gigs.
Christian Hemara: It's a lot of fun. When we were making the music, we weren't really thinking about what was gonna happen with it. We were just making it to enjoy being in each other's company, and to thrive off what Bruce had to offer creatively and musically. It was a really fun process making the record. But that was quite a while ago now; we've played more than a few shows, and I feel we've definitely developed as a band, and our emotions have grown since the recording process.
Panucci: It's also a little frustrating, in the sense that there are so many opportunities, and so many things that we'd love to do that we need to work towards and it's just hard. We're all so busy in so many different groups as session musicians. It's definitely freeing to play the music and be on stage and rehearse. That side of it is great. Then there's this yearning to keep going and do better. There are a lot of obstacles to overcome.
I've heard Sydney has a pretty vibrant music scene. Can you tell us about some of your favorite musical acts there?
Panucci: Sydney is vibrant in terms of having great artist—there's Sampa The Great, Godriguez, and Ngaiire—but the live music scene is getting completely ruined by really terrible legislation. We live in New South Wales. The Premier of the state until recently [he resigned —ed.] is a right-wing Christian person into development of things like casinos, toll roads, and highways. He's put in place lockout laws that make all venues shut down quite early. It's so expensive to live in Sydney. A lot of the city is full of rich, baby boomers. They want to go bed early, so with any live music, there's just noise complaints. It's really horrible at the moment. All the venues have been closing.
Can you talk about the inspiration for the song "Get Along?"
Panucci:  I wrote it at a time when I was in a pretty shitty relationship. I really wanted it to work, and I felt like I was trying to make it work, but we were just the wrong people for each other. It's a very simple song—and kind of purposely so. It all sounds so easy, but it's not easy at all. It's kind of like utopian ideals—it's easy enough to think about them and to idealize how you would like your life or your relationship to be, but in the end, it's really not that simple. It's not that easy to just get along. And it's funny, because this band is pretty poppy and Meklit's got a beautiful voice, but the song is a bit sardonic and ironic. It's a bit tongue-in-cheek.
Bruce: Relationships are hard, but very rewarding. My verse is about someone trying to be centered and not reactive in a relationship, which is always something that requires compromise.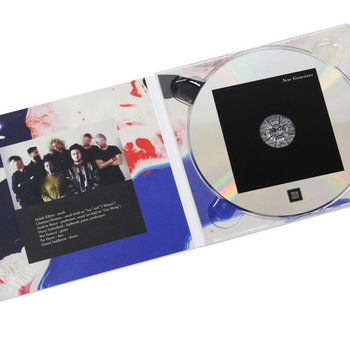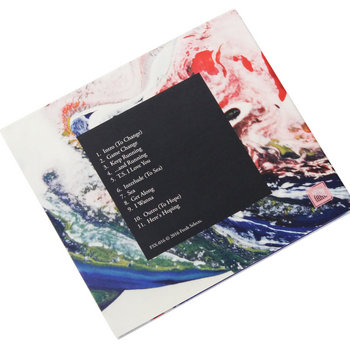 .
00:10 / 00:58
Merch for this release:
Compact Disc (CD)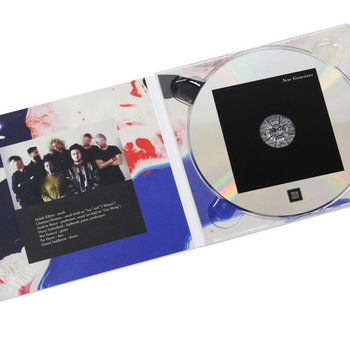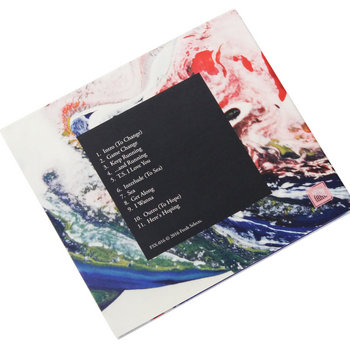 What does the "Sea" represent? And is it the same/different for all of you?
Panucci: I literally woke up from a dream and wrote that song. In retrospect, there's all these clever wordplay things that I didn't even mean. I have this strong image in my head of floating into the depths of the ocean, and getting sucked and pulled and pushed by giant waves. Like, the ocean and the sky are almost the same thing, and you can see the stars reflected in the water. And at some point, I don't really know if I'm drowning or if I'm falling into space, and it's almost like the water and the sea are cascading off the edge of the world into the universe. So that was the inspiration for the song, sonically.
Bruce: I think being in the ocean can be a pretty spiritual experience. I always find it calms my mind and transforms me from my land-based worries. Ben's song is about a dream, and I guess it just evokes that imagery to me. 
On the song "Running…And Running," what are you running to/from?
Panucci: The idea is that you've just gotta keep going in the face of adversity. That's all you can do. And that's also the meanest song I've ever written. I'm glad I don't sing it, cause I'd feel like a dick if I had to sing that song.
Why?
Panucci: I was just really angry at someone who was a complete arsehole, and I guess I channeled that into a song.
What are you hoping listeners take away from album?
Panucci: I hope it makes people bob their heads. For me, listening to this genre of music, I like it to make my body move. I like my ears to feel bathed in nice, pleasing sounds. Thick synthesizers and nice harmonies. I'm talking about myself here, because that's all I can really relate it to. But when I really enjoy music, it's just such a pleasure. It's a joy to be alive when you're listening to beautiful music. And I hope other people will get that feeling from the music we've made. If it can make someone's day better then that's great.
What's next for you guys?
Bruce: After the album? Do another one! We'd love to get over to America and get to hang out with label daddy Kenny Fresh, do some festival shows and headlines around this beautiful country.
Panucci: The whole reason for making the album—other than the joy of the creative process—is to facilitate us playing live music shows and hanging out. So hopefully people hear the record and they like it and we'll get more opportunities to play. And also, there's a bunch of new material that we need to start working on to make a new album.
—Layne Weiss