FEATURES
Ness Nite's Latest Blends Rap, Funk, R&B, and Art Rock in the Pursuit of Freedom
By Will Schube · March 30, 2018
Ness Nite's music used to be, in her own words, "braless"—unencumbered by restrictions or confines. It may still be braless; the 22-year-old sort-of MC isn't sure.
"'Braless' originally meant 'a release'—making music was a release; the same feeling someone might get from taking a bra off," Nite says with a laugh over the phone from New York, where she now lives. "I don't follow a formula when it comes to making my music. It's a journey." From the transition from Nite Time to Dream Girl, from her home in Minneapolis to a fresh start in New York, Ness Nite approaches each journey with excitement, not fear.
Her debut LP, Dream Girl is an astronomical leap forward in both songwriting and variance of style from her debut EP, the comparatively slight and breezy Nite Time, which was released in August of 2016 and the album she coined the term 'braless' to describe.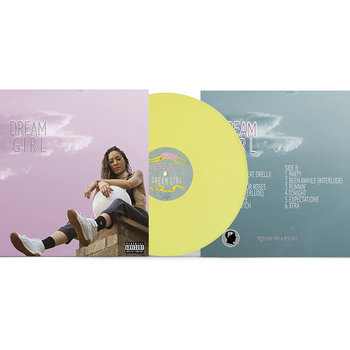 .
00:10 / 00:58
Merch for this release:
Vinyl LP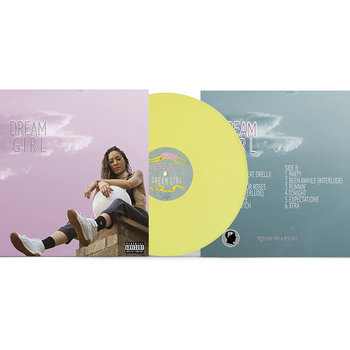 The development of her sound between the two albums is staggering. Not quite rap, not quite R&B, Nite's style doesn't have clear parallels. On Dream Girl, she goes from a slowed-down, R&B croon to a limber rhyme scheme that would make Left Eye proud. Opening track, "My Love," which features up-and-coming Minneapolis rapper Drelli, immediately establishes the record's tone. Nite is fierce and confident while still allowing for moments of vulnerability; her voice rides atop a beat that blends the fluffiness of pop rap with the low-end rumble of trap music. The first lyrics on the album are, "Fuck everything that you had before my love." That same confident swagger runs throughout the record; the same characteristics that typically capsize young artists—naivety, freshness, idealism—work to Nite's advantage. Dream Girl is bold and unafraid.
"My music is getting more aggressive and more confident," she says. "I'm getting a lot more intentional about what I'm doing. I don't feel like 'braless' really captures that anymore, but I don't quite know what does." Dream Girl is indeed hard to describe. It straddles multiple intersections—rap and funk, R&B and art rock—but it never buckles under the weight of its versatility; instead, by constantly re-shifting the weight given to each different genre, the record remains constantly surprising, engaging, and exciting. On "Tightrope," one of the album's highlights, Nite's vocals bounce off of the accompanying beat, while the playful synths mingle brightly with one another.
The fact that the album is able to dabble in so many different styles is due in part to Nite's sure-handed songwriting and in part to the work of superstar engineer Alex Tumay, who has collaborated with Young Thug, 21 Savage, Kanye, and Metro Boomin. Dream Girl's low ends shake, while the higher registers pierce through the mix without ever drawing the attention away from Nite's intoxicating alto.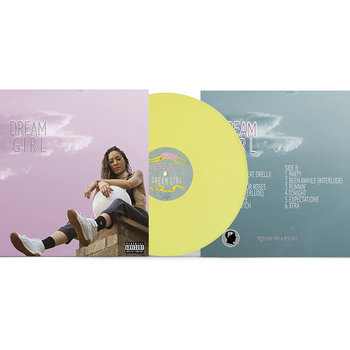 .
00:10 / 00:58
Merch for this release:
Vinyl LP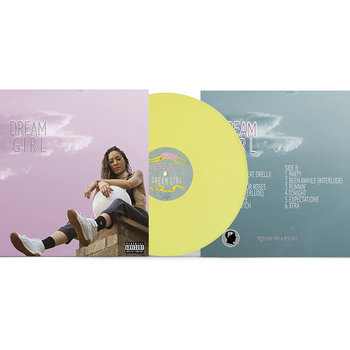 Ultimately, Dream Girl is a reflection of Ness Nite's unrelenting belief in herself, and in her vision of music that doesn't draw any lines or boundaries—a vision that reflects the world in which she lives. "I want people to feel good about themselves," she says. "I want people to feel confident and understood. I have a unique perspective on life and about the world. I know I'm not the only one. I just want people who relate to it to feel understood and supported."
-Will Schube