FEATURES
Nathaniel Star's "Eros" is an R&B Oasis of Love
By Erin O'Hare · August 11, 2020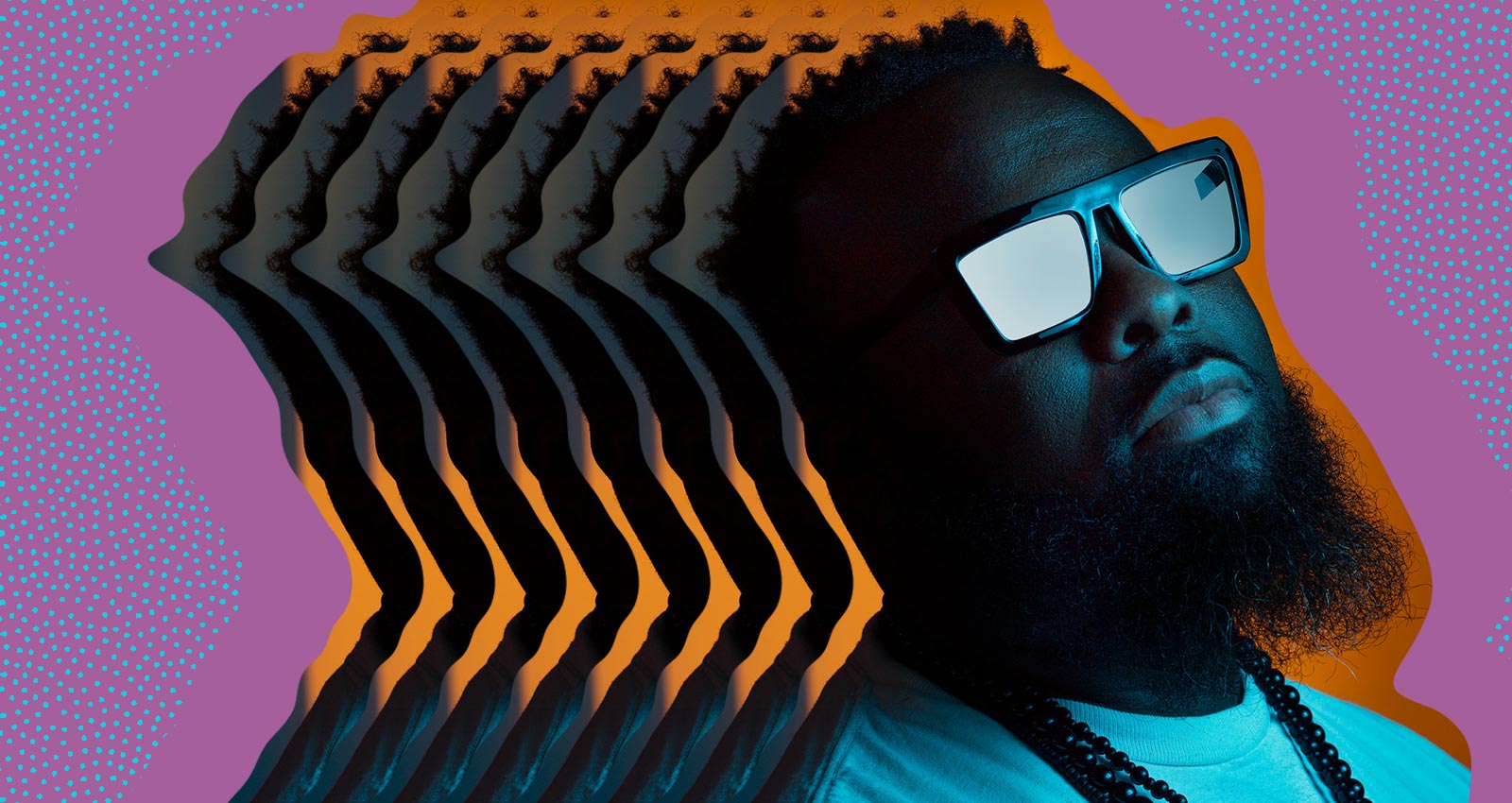 Lester Jackson believes that it's his responsibility as an artist to express a full range of emotions in his work. "You have to be ready to fight through your music," he says. "You have to be ready to scream through your music. You have to be ready to love through your music."
Over the course of the past year Jackson, who records as Nathaniel Star, has done exactly that. On 2019's Bush Master, he surveyed his heritage and history, channeling his African and American ancestors both lyrically and musically. On follow-up EL'Negro, released in February of this year, Jackson continued that work, dedicating 29 songs—one for each day of Black History Month 2020—to the Black diaspora.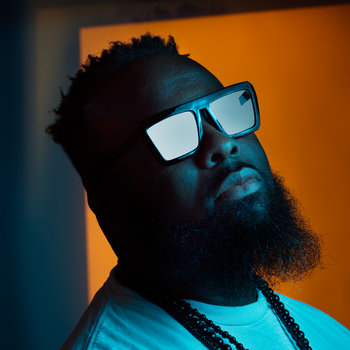 .
00:10 / 00:58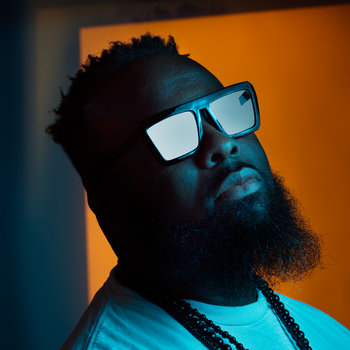 Now, after two consecutive records of heavy, necessary social commentary, Jackson is ready to love through his music. His latest record, Eros, is a 20-track R&B and neo-soul journey through romantic love. Eros is an oasis, Jackson says, one he wanted to share with listeners who might need sanctuary during the uprising in support of racial justice, and amidst the uncertainty of the Covid-19 pandemic. He knows the need for  refuge firsthand: the week of Eros' release marks the third anniversary of the deadly Unite the Right rally in his hometown of Charlottesville, Virginia.
Romantic love, says Jackson, "is the type of love that takes your mind away from everything else. The world could be on fire, literally, but if you're in the room smashin', it doesn't matter. There's nothing else but that in that moment." Jackson created Eros with producer and musician AJ "Vintage GotDaHeat" Johnson, who has written the music for every Nathaniel Star release to date. Once they decided on the album's theme, Johnson focused on the ups and downs of love as he composed the music, using keyboards, drum machine, vocoder, and lap bass to capture certain moods. Later, Jackson and a few guest vocalists would mirror those moods in their lyrics.
Eros begins with "1500 B.C.," a buttery track that describes the sensation of immediately feeling a deep, almost historic connection with someone. "Baby can I flow with you/ On the River Nile?" Jackson sings, his voice honey-smooth. The rest of the album moves past the glitter of first attraction through the throb of lust and the ecstasy of sex, coasting along to the assured bob of "Middle Peace" before hitting the emotional rapids.
As Jackson sings in "Let Me Know," every love story has a beginning, but most don't have a happy ending. And so Eros includes a lamentation on messing up ("Love Goes") and an apology song, acknowledging that forgiveness doesn't always mean things are going to work out ("Retake Yesterday").
.
00:10 / 00:58
On their previous collaborations, Jackson executed clever wordplay (from "Voices in the Night," on Bush Master: "They say they hear the pain in my music/ I'm not in pain, I just listen to my veins/ And the slain choose to use it/ Swing low sweet chariot, I sojourn the truth, park on the rose/ And pick up Harriet"), while Johnson provided music that was deft and intricate. By contrast, Eros is purposefully direct. "I wanted to be poetic, of course…but love in itself is complex enough. [We didn't need to] make it…more difficult to understand than it naturally is in the first place," says Jackson.
"Artistically, I try to get as naked as I can with everything I make," he says (and that's not just because he writes most of his lyrics and melodies in the shower). That's why he never revises his lyrics, no matter the topic. "I feel like I'm cheating myself, and I'm cheating people who are listening if I don't give it everything that I possibly can. I don't think I've written a song and said, 'Oh, that's too much, let me pull it back,' or 'Let me not put it in there.' If it comes to me, it's coming to you."
Eros isn't about one romantic relationship, it's about the fact that each relationship is singular; each follows its own course, and often they don't work out.. until they do. That's the place where the record ends, on "Peach Cobbler," a song that describes the place Jackson hopes to end up in love: "Loving someone on the front porch with a glass of lemonade, like my grandparents' type love," he says. "Pure, innocent, old-school, vintage love."
.
00:10 / 00:58
Jackson and Johnson have more Nathaniel Star projects due out soon, each exploring a different genre—one apiece in Afrobeat, blues, angsty rap-rock, West Coast rap, and country. When the next album arrives, it will bring with it both an exploration of a new sound, as well as a new theme. For now, though, it's all about love. "Love is the only thing in the universe that is supremely pure, so we will always have people making music about it. You have to," says Jackson. "This is just me, in my time, in my generation, my experience, putting my cog in the wheel. As an artist, if you don't at least address that ever-evolving, always revolving, field of love, you haven't really done your part as an artist. I owed it to myself and I owed it to the art."