FEATURES
Nathan Bowles' Banjo Affinities
By Erin Lyndal Martin · August 23, 2016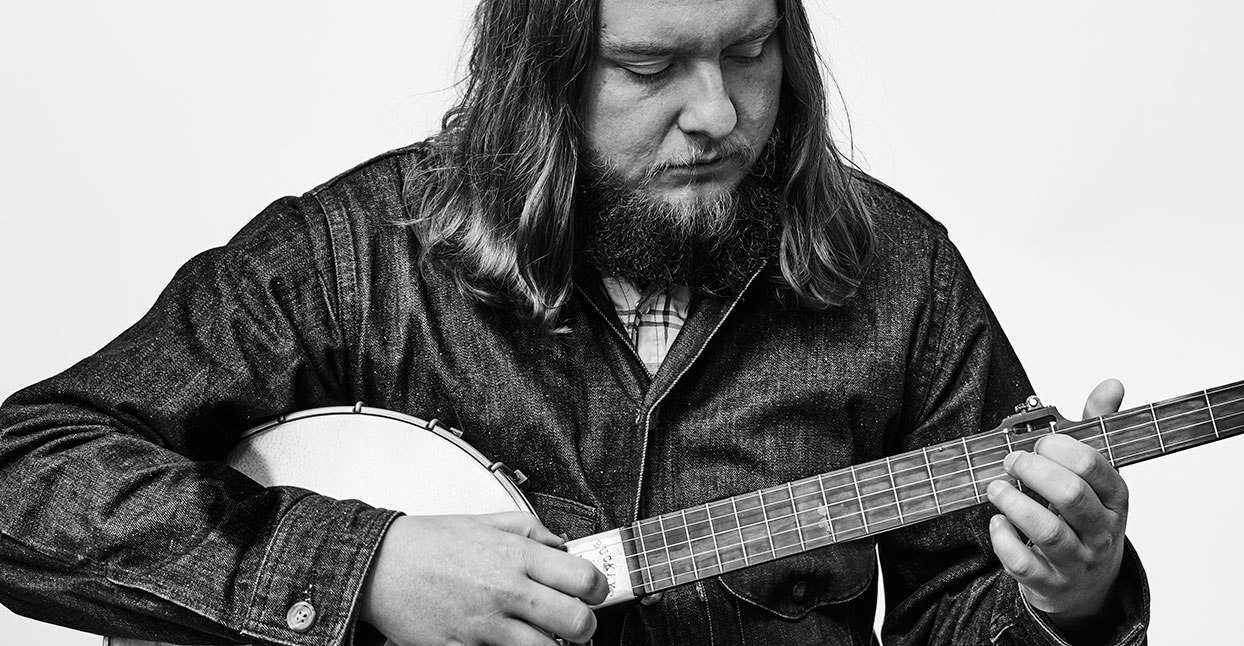 It's hard to mention the banjo without conjuring up images of old-time Appalachian bluegrass musicians on their porches, liquor in Mason jars at their feet. While the banjo has appeared as accompaniment in pop music from the Dixie Chicks to Beck in recent years, its bluegrass associations have proven hard to shake. Nathan Bowles is a talented multi-instrumentalist with a special affinity for the banjo. And he's not interested in repeating Appalachian clichés so much as he is exploring what came before, and what's happening with similar instruments around the world. He collects these influences on his third solo outing, Whole & Cloven.
"The banjo is my first stringed instrument. I didn't play guitar before I played the banjo. I didn't have the baggage of trying to transpose a six-string fretted instrument onto the banjo. I'm drawn to the banjo because it's a drum with strings on it. I tend to play everything percussively. The fact that it's percussive, it uses open tunings and can be very droney, there's a string on it that is just a drone string that you never fret its place in the folk tradition.
"I'm not into bluegrass banjo that much," Bowles continues. "I'm inspired a lot by oud playing and gunbri playing, African stuff. I was turned on to it initially by old-time Appalachian music, pre-bluegrass, American folk music. That stuff's incredible." He's currently playing drums for Steve Gunn on tour, with whom he also records. Bowles had mastered the drums long before he took up the banjo. He was playing drums for the Black Twig Pickers when the banjo caught his ear: "I started watching how Mike Gangloff was playing banjo. He encouraged me to try it myself. It seems like an instrument that is tailor-made for my taste, although I play it a little differently than other people play it."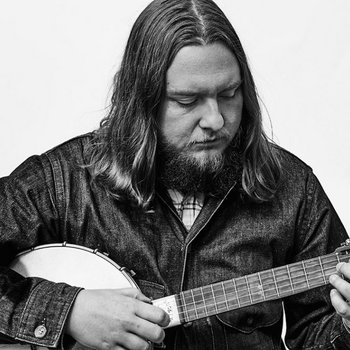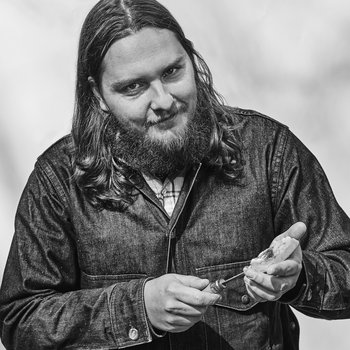 .
00:10 / 00:58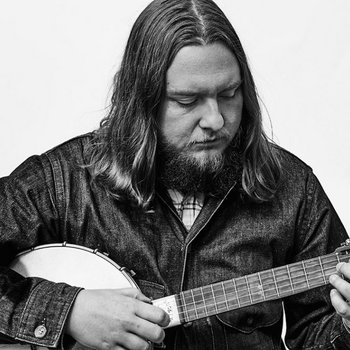 Merch for this release:
Vinyl LP, Compact Disc (CD)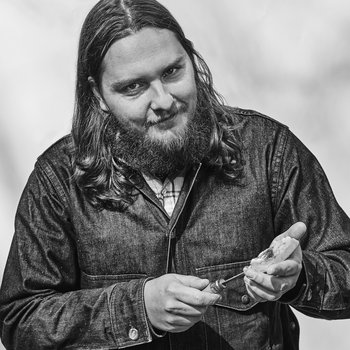 Bowles' willingness to experiment results in unique music. He taps into a seldom-heard side of the banjo, one that's stirring and hypnotic. The banjo, however, was not Bowles' first instrument; he began piano lessons at the age of five in his hometown of Suffolk, Virginia, a hint into his percussive approach. And the piano still has a hold on him, as evidenced by the new solo piano song "Chiaroscuro." It's a beautiful, flowing piece, written and played so masterfully as to seem effortless. For Bowles, instruments are never in competition with each other. Rather, each instrument is a new avenue for exploration and experimentation. "I like idiomatic things about each instrument," he says. "Obviously there's certain things each instrument does, and I try to find those strengths. It's good when I don't have to feel tied down to expressing myself on just one thing, especially on the solo records. More and more I want to get my hands on different stuff to flesh out the sound.
"Because of my improvisational background, I tend to be really playful," Bowles continues. "I like to find the best way an instrument can sound. I also like to do things to an instrument that are a little more out of bounds, like using instruments in ways they weren't meant to be used is really fun for me. I do a fair amount of that on the new record, like using a guitar as a percussion instrument and using other banjos as percussion. I've never thought of myself as a multi-instrumentalist, even though it's true. I also don't think of myself as a banjo player. I'm a musician who plays banjo."
While a lot of musicians might worry that an album as eclectic as Whole & Cloven would seem aesthetically confused, that's the last thing Bowles worries about. "The only internal pressure that I feel is to keep surprising myself and keep being honest with myself. The way I write music tends to be through playing around and improvising and working on developing the things that work.  The only pressure I feel is, whatever direction I feel it's taking me in the moment, to honor that, even though I don't know where it's going. Trying to be self-critical about direction or the quality of the thing as you're doing it feels detrimental to me. Afterwards, you can figure out what it needs. I always try to be in the present and not worry about whether something is consistent or inconsistent with what I've been doing before." Bowles also trusts in his audience: "Mostly, the people who like my music get it. They don't bust their brains about whether I'm folk or jazz or whatever."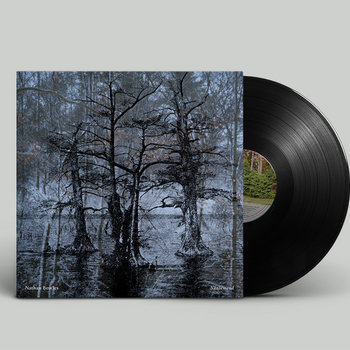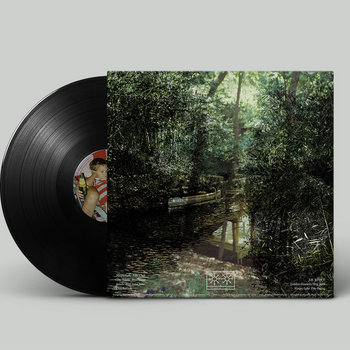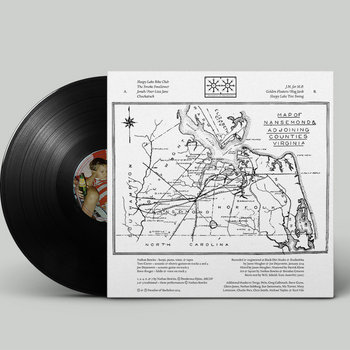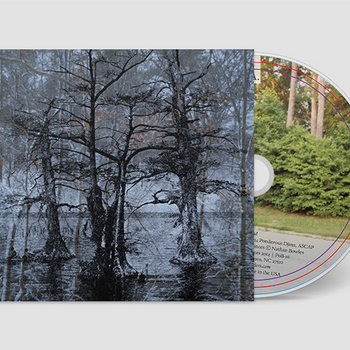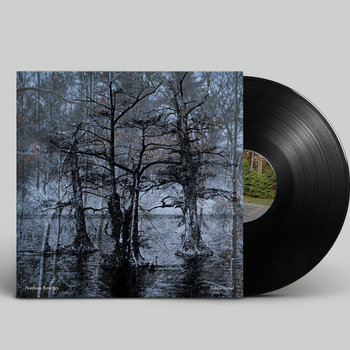 .
00:10 / 00:58
Merch for this release:
Vinyl LP, Compact Disc (CD)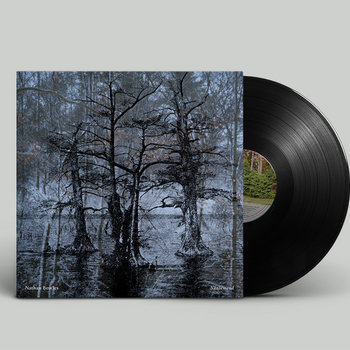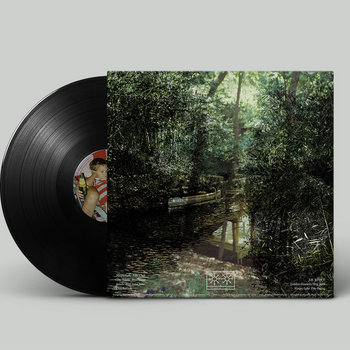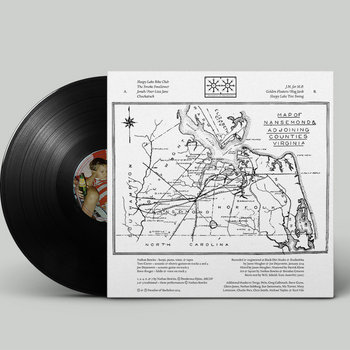 Though Bowles stays busy as a touring drummer, he finds inspiration in that work—especially since he can usually take his banjo with him and practice during downtime. He'll be playing a solo banjo set as opening act for Steve Gunn in Europe, and he'll perform an album release show and a few other solo shows in the US. In the meantime, there's no doubt Bowles will be dreaming up new music, wherever he is. "I get pretty inspired being out drumming and collaborating with the band. That fuels the banjo music and vice versa. I don't feel like either takes away from the other." Synergy at its best.
—Erin Lyndal Martin