FEATURES
Portland Popstar Natasha Kmeto is Tough to Put in a Box
By Casey Jarman · November 29, 2016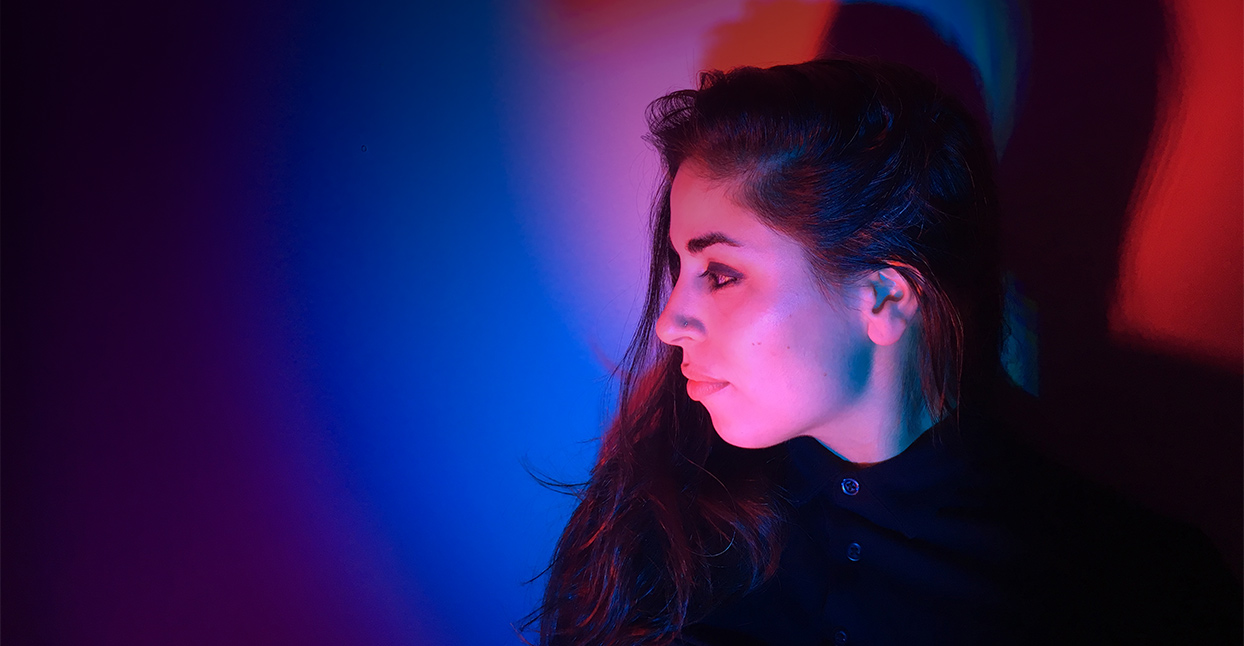 "I'm kind of a tough artist to put in a box," Natasha Kmeto admits on a spotty cell phone call from Los Angeles, where she's just arrived on tour. "And right now, I feel like I'm in a rebuilding phase." Five years ago, when she began playing live shows, Kmeto was an fledgling experimental electronic music producer who liked to sing. Somewhere along the line—between finding a label home with Dropping Gems, touring with TV on the Radio, and scoring a minor club hit with her 2015 single, "I Thought You Had A Boyfriend"—she became a powerful pop-star-in-waiting whose live shows are inspiring and often goosebump-inducing. This transformation occurred in the unlikely city of Portland, Oregon—the land of beards and squealing feedback—and with Kmeto writing earnest songs from her perspective as a queer woman. Kmeto's new 7-inch single, "Pour Down," is the epic result of all these factors on a collision course: a minimal and powerful piece of ear candy that can be taken as an inclusive party jam or an elaborate revenge fantasy. For Kmeto, speaking just a few days after election day, it has recently taken on a new meaning. "Now I hear it as this anthem of empowerment," she says. "It has helped me a lot, just singing it during this past week."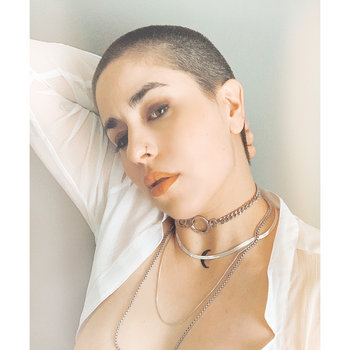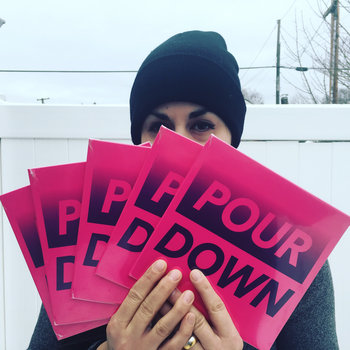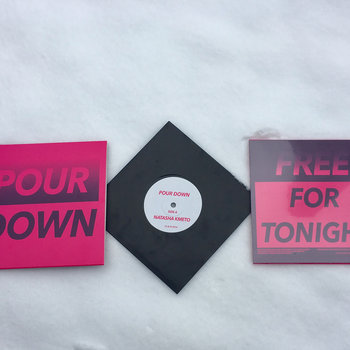 .
00:10 / 00:58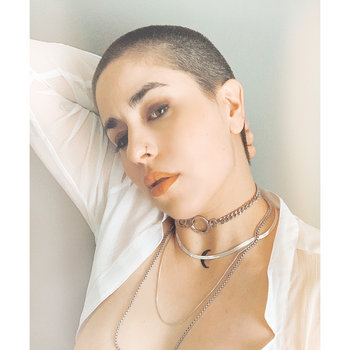 Merch for this release:
Vinyl LP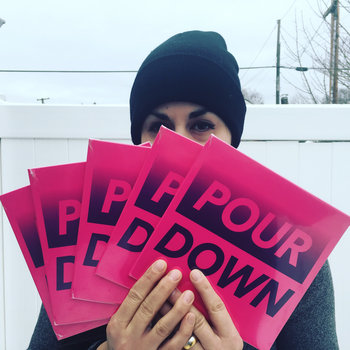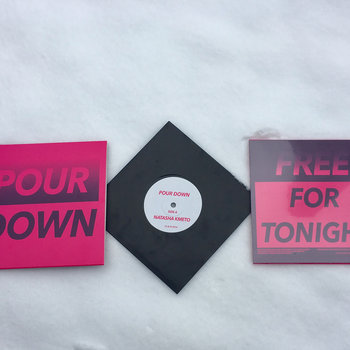 You started this tour the day after the election. How are the shows going?
Good! It's an interesting week to be touring. Portland, the night after the election, was really emotional and cathartic. Seattle was very heavy. I felt like I've been able to connect with people on an emotional level, and I get to dialogue with people about things I don't usually get to talk about directly. I'm on tour with another band with queer women and people of color, so it's awesome to see people coming out to support that—to support people who are kind of under attack. I mean, we're always under attack, but a lot of people are just realizing it.
Do you feel like you have a responsibility to talk about that reality onstage and in your songs?
Not so much a responsibility, but I feel further inspired to share my story and represent a narrative that I think needs to be heard, and needs to be heard not in a tokenized way or even in a victimized way. The most helpful thing I can do is just be honest about that stuff. But really, not much has changed for me. I realize that a lot of people's whole reality has shifted, but for someone like myself, it's like, 'Yeah, this is what it's actually like. Welcome to the shit.' In a way I'm happy that people who were privileged have become equally enraged. They can get to talking—and hopefully not just talking, but doing stuff. So, I guess I do feel a responsibility to be a voice for my community, but I also feel like that responsibility is on all of us.
There's always a lot of talk in the music industry about how it's male-dominated from the top down. But now you can see the climate women exist in, now that our president-elect talks about grabbing women by the pussy and half the country is apparently okay with that. It's not shocking, from my perspective, because of how I've been treated most of my life—but I'm glad that people are starting to see that that's how it is.
It's crazy that we need a crisis like this for people to get it.
I remember after the Pulse shooting, being frightened for my life to go out and play or go out and see my friends play. And I had interactions with people the next day where they were upbeat and didn't even acknowledge that this national tragedy had happened. Same thing after the killings of Trayvon Martin and Mike Brown. So I hope this is the thing that will make more people go out into the streets and get something done.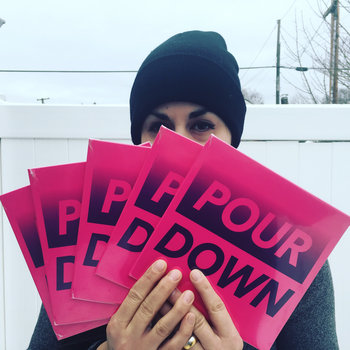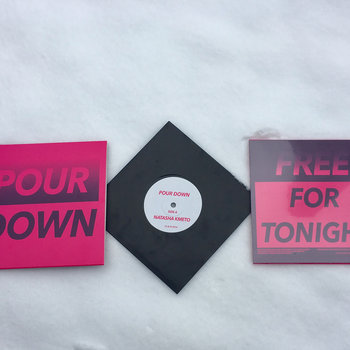 .
00:10 / 00:58
Merch for this release:
Vinyl LP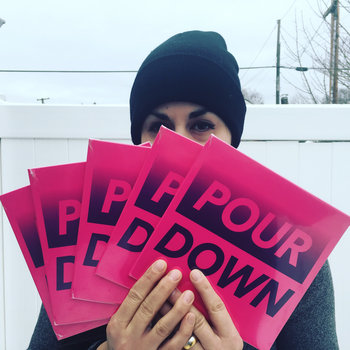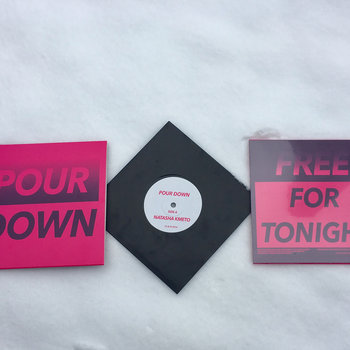 You actually wrote a song about Pulse.
Yeah, 'Free For Tonight,' the B-side of the new single, is about a hypothetical safe space to be anybody that you want to be. I'm not trying to limit that to women or queer people. It's about this fantasy of wanting to go out and be myself, where I don't feel like if I dress a certain way or behave a certain way with my wife or whatever, that I'm going to have my space invaded. It's about that freedom you can have, sometimes, in a nightclub. But I've had plenty of conversations with friends who say that safe spaces don't exist. But it's something we can reach for, I suppose.
Do you feel like you've ever had a safe space?
No.
Did you grow up going to dance clubs?
No, I was in the closet until I was like 27. But even before that, as a woman, I didn't feel safe. I mean, I'm standing on the street in LA right now doing this interview and I don't feel safe. I mean, maybe I felt safe as a kid, when I didn't know any better. But I grew up in Sacramento, and Sacramento can be aggressive sometimes, too.
How did you start making music?
I grew up in a family that was super musical, and I started taking piano lessons when I was five. Eventually I got more interested in singing, and I was in some crappy bands, and started dabbling in songwriting when I was doing that. But I didn't enjoy having to be forced to work with someone to write. That's what motivated me to go to music school—I went to the Musicians Institute in LA. I wanted to learn to write like Carole King. Part of the program was heavily involved with digital production. People used it to score and do licensing stuff, but I found it to be a really good songwriting tool. I realized pretty quickly that I wanted to be an artist.
Versus writing songs for other people?
Yeah. I have written some songs for other people, but it's hard for me. When I write, I write straight from my gut, so it's tough for me to want anyone else to perform it. But we'll see where that goes.
I was in that space of not wanting to feel like a victim anymore, and that song was about turning a negative into something positive. It's very much about being in a man's world, and saying 'fuck it, it doesn't matter: I'll make it come down.'
So where did the artistic path take you?
After school I moved up to Portland and holed up in a basement and taught myself [the digital recording tools] Logic and Ableton Live, and I started making really weird instrumental electronic music with vocals. In my live shows I was behind a laptop, and Portland didn't really know what to make of that.
When I got asked to tour with TV on the Radio [in 2014], I really wanted to write more pop-leaning vocal songs. Dave Sitek had hit me up on Twitter—which I didn't really believe at first, because I'm a huge TV on the Radio fan—and I signed to his label, and they put me on tour with them. I was supposed to have a corresponding release, but that's a whole separate story. I'm still rebounding from all that. That album became Inevitable, after I got my masters back.
You also play in Chanti Darling, this amazing and really performance-oriented throwback R&B outfit that was voted Best New Band in Portland last year. Did that change the way you approached your own live show?
Mostly it opened me up to working with other musicians more. It taught me that it doesn't have to be a horrible experience. I really wanted to be in control of everything, and it's just not easy to find complementary musicians. But through Chanti Darling I've been able to connect with Damon Boucher, who produces the bulk of Chanti Darling's stuff. He plays keyboards in my band, and it works very harmoniously. We're actually working on writing all kinds of stuff.
Are you comfortable with the word pop? I think your new single, 'Pour Down,' is a really great pop song.
I'm totally getting comfortable with that label. You know, it's really hard to write a pop song. And I'm always up for a challenge. I want that challenge of making it unique and me and including all the things that I love about music in a song that's also really catchy.
What was 'Pour Down' about before the election? What were you thinking about when you were writing it?
Well, I had a lot of label problems with my last record. Without going into too much detail, I was feeling victimized as an artist and as a woman. Sometimes it's hard watching people get bookings that you want because they're straight white men. I was in that space of not wanting to feel like a victim anymore, and that song was about turning a negative into something positive. It's very much about being in a man's world, and saying "fuck it, it doesn't matter: I'll make it come down."
But the meaning of the song is shifting and changing?
Yeah. I felt a very special connection with the audience that made it out the day after the election in Portland. It was actually a huge showing, considering how many people were out protesting, which I was not angry about at all. I would have been out there protesting if I wasn't performing. But it felt like a form of protest. Crying out empowerment in the face of this firm verdict that a lot of people are against us? I had a hard time not weeping.
You are no longer alone onstage behind a laptop. You're in the middle, in the spotlight, and it's become a bit more performative. I wonder if you ever planned to be the central focus onstage like that? Were there, like, pop divas that you looked up to as an aspiring musician?
Around 2001 I saw a tour with No Doubt and Garbage—guilty pleasures, indeed. But it was inspiring. It was really cool to see women onstage, up front, just killing it. I grew up in the era of Lilith Fair, so there were these examples of women being onstage and writing and producing their own stuff, and I think I was really inspired by that. Missy Elliott was a big influence, as well. She's such a sick producer and writer, and obviously an amazing vocalist and performer.
Some people come from more of a theater background, but I think I'm pretty understated. The only thing I want to overstate is my genuineness and the expression of my emotions. But I'm starting to get more open to playing with things that are more theatrical. I just taught myself how to program a light show. I'm interested in making the live show a more immersive experience for people, because those things do add to a performance.
But you don't want to be Lady Gaga? You don't want to wear the meat dress?
No, I don't think that's where it's going. I've never had that panache for theatrics. I'm one of those blue-collar, earnest people. Not to say that it isn't earnest to be theatrical: I think it's fucking amazing, and working in a band like Chanti Darling, where Chanti is such a showman, is so great. But it's never been me. I mean, I love Beyonce so much—I think she's amazing. I'd love to write for her, but I don't want to be her.
If you write for her, you might wind up being Sia.
I'd be totally fine being Sia [laughs].
—Casey Jarman