FEATURES
Nana Adjoa Seeks Change on "Big Dreaming Ants"
By Chaka V. Grier · September 25, 2020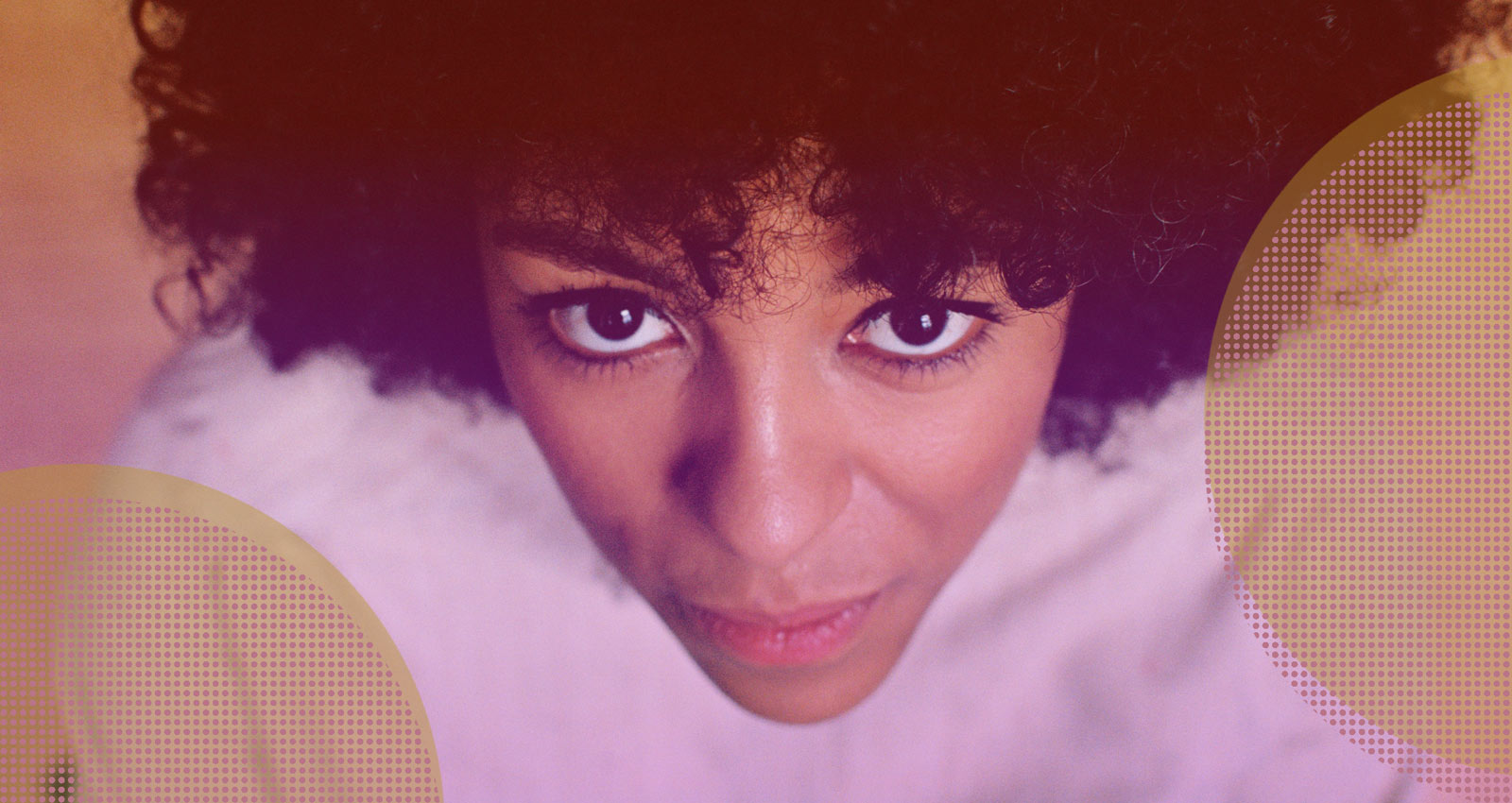 Nana Adjoa had just completed her untitled debut when it dawned on her that a line in one of its earliest written tracks, "I Want to Change," captured the theme of the entire album.
"When I was writing the song, I was kind of zooming out and looking at myself as a small piece that's part of this whole crazy, enormous world," she explains. "It was still pretty vague, but when the whole album was finished that line stood out. That was actually what I was feeling throughout the whole album, so why shouldn't it be the title? It was just a sincere moment."
In 2019, the Amsterdam singer-songwriter and multi-instrumentalist locked herself up in her "minimal wi-fi, windowless studio" to write what would ultimately become Big Dreaming Ants. Mid-way through, she brought in her producer and the pair got to work, crafting playlist mood boards to create a road map for the album's atmospheric sound. Adjoa says the production pairing of the natural and the electronic is a passion for her.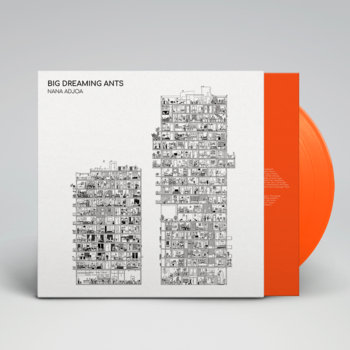 .
00:10 / 00:58
Merch for this release:
Vinyl LP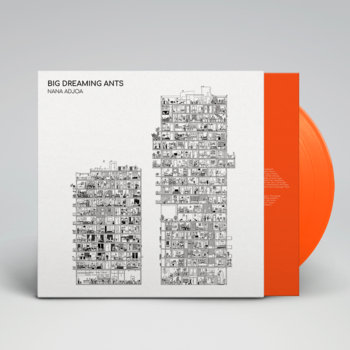 "I love the combination of electronic beats with natural timing. I like to record a lot of different percussion and mix it up with just a beat machine, like an 808 or whatever," she says. "But I really like the area where you can just mix up these two worlds, because you get this interesting groove that's just different. It's like a layered way of creating beats and grooves. It's also in a lot of Ghanaian music, which I listened to as a child—a lot of layers, and polyrhythmic. It just feels really nice to fool around with that."
BDA is a triple-threat release built around Adjoa's enigmatic vocals—raspy, sardonic, often fading and breaking in the most stunning ways like on the irreverent, searingly astute, "National Song."  It's an experimental production with a cinematic sense of scope. Adjoa's introspective, spiritual lyricism can be heard on haunting tracks like "Love and Death," where the influence of the Ghanaian music is most prominent, and "Who Do We Look To Now," where she beautifully sings, "I'm colonized/ I know the hive/ I am that bee and I have learned to pretend that I know how it feels to be free."
Born to a Dutch mother and Ghanaian father, she was raised on Stevie Wonder and Funkadelic. Later, throwback '90s R&B artists like Joe and Usher caught her attention. She eventually graduated from the prestigious Conservatorium van Amsterdam jazz program, but playing jazz was never her goal. "I listened to jazz and played some jazz prior, but it wasn't that I wanted to be a great jazz player. I wanted to be a great bass player in general," she says. It was bands like the Red Hot Chili Peppers and Rage Against the Machine that inspired her to form her first teenage band, as well as bring about a serendipitous connection to her mother.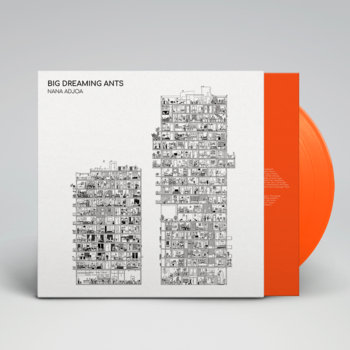 .
00:10 / 00:58
Merch for this release:
Vinyl LP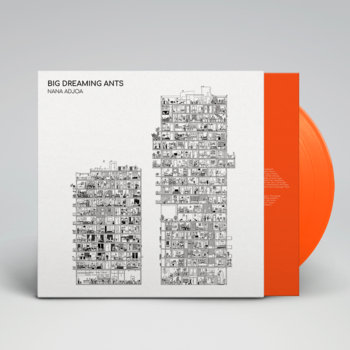 "I joined a friend's guitar lesson—I also played some guitar—and the teacher put a bass guitar in my hands like, 'He's playing guitar. You're going to play bass.' I said, 'OK! We're going to start a band. The bass was the obvious spot for me," she says. "I asked my mother, 'Hey, we're going to start a band, I want to play bass.' And she said, 'Oh, wow! I used to play bass, and I have a bass so let's get started!'" Her mother had given up bass after getting pregnant with Adjoa. "I couldn't imagine a world where she played music because she was like this businesswoman with her own business. She was a completely different person than I know now. I think for her, it's nice to see the music continue though different, unspoken ways," Adjoa says.
Whether via her lineage or lyricism, the unspoken is what Big Dreaming Ants perceptively captures so well. "Music is an abstract area where I love to work through things that happen in real life. My parents became Christians during my life, and that opened the door to a lot of fundamental questions," she says. "Making music also came along the same time as I started questioning these things. Writing goes hand in hand in trying to figure out questions [for me]—not necessarily answering them but questioning myself and allowing myself to be in an area of uncertainty. Music is really strong at filling in those gaps that you just don't fill in with logic."