FEATURES
On "Startisha," Naeem Experiences a Creative Rebirth
By Jack Riedy · June 24, 2020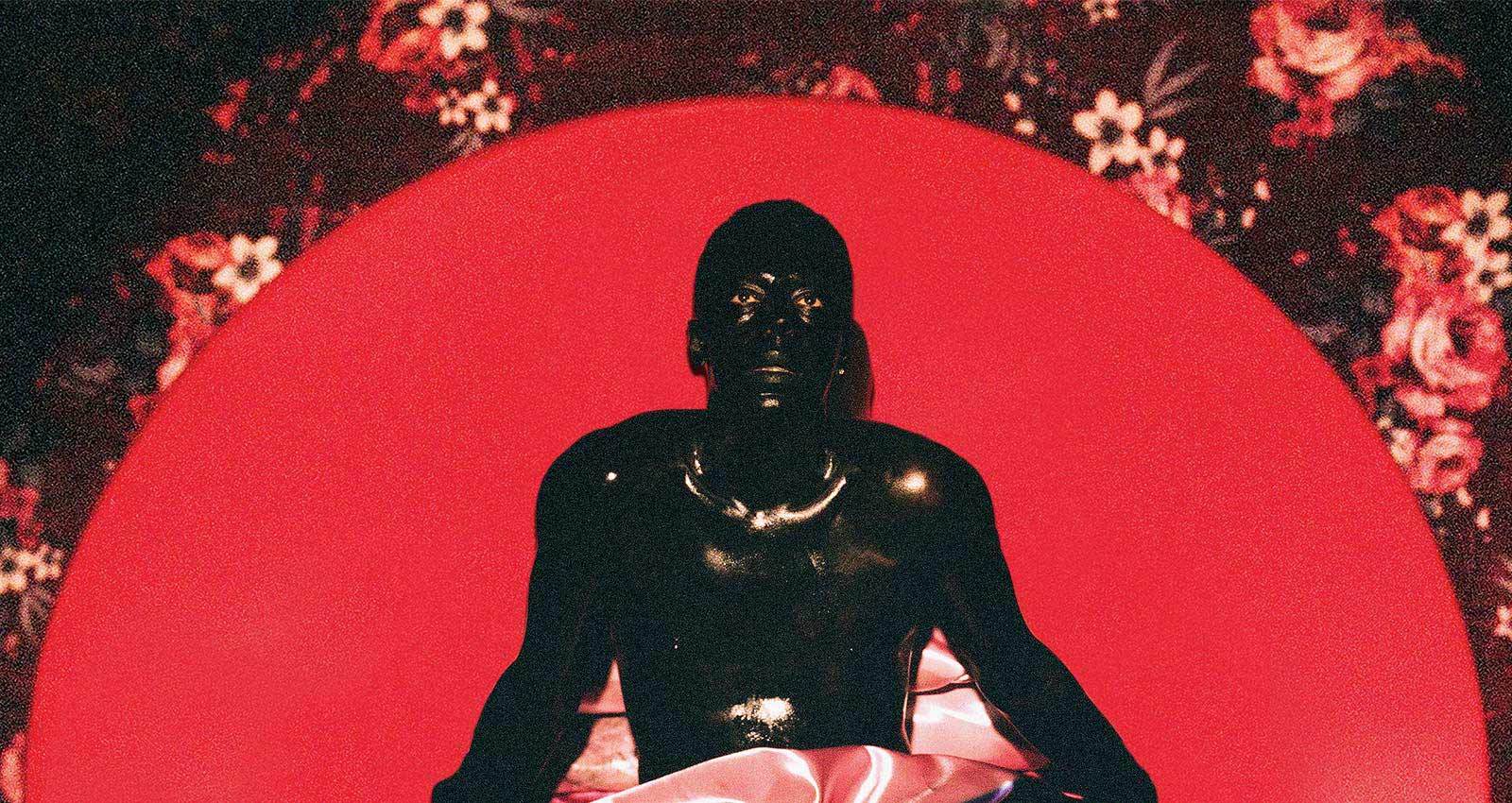 The artist born Naeem Juwan spent the early part of the '00s releasing hyper-energetic hip-hop/dance music under the name Spank Rock. His 2006 breakthrough YoYoYoYoYo was a critical and commercial success, and led to collaborations with Santigold, Big Freedia, and Mark Ronson. The music's energy was based on an ethic Naeem had developed as a kid raised in the Baltimore club scene. "Growing up my entire life, music—you're supposed to move your ass to it, and you know, put your dick on somebody's butt on the dance floor," he laughs. But after years of recording and touring, "I kinda lost the fun in it," he says. "I wanted to lose a lot of the expectations, and make a habit of just showing up everyday, and letting whatever feelings are with me that day to have a space to express themselves." 
Those feelings led to an epiphany: "If I'm gonna consider myself a musician," he thought, "I better start cranking out some love songs." Startisha represents Naeem's creative rebirth—his first album released under his birth name. Lyrics that speak of newfound romance and vulnerability pulse through hip-hop and club beats like blood through veins; it's an emotional level-up from his previous work.
But the greatest distinction between Startisha and Naeem's older work isn't thematic, it's sonic: he's traded rapping for singing; the results are disarming. The album opens with a cover of "You and I," but where the 1969 Silver Apples original was a slab of garage psychedelia, Naeem's version slows the tempo and strips down the arrangement, leaving room for his voice to echo out endlessly as he bellows "We don't have time for the little things."
Naeem hasn't entirely abandoned rapping—he drops a few verses throughout the album, most notably on "Tiger Song" where he invokes Malcolm X and MLK to describe being "born a lover, raised a fighter." Naeem's decision to tuck the song away at the end of the album was inspired by Outkast's Andre 3000, who ended 2003's The Love Below—where he, too, mostly sang—with a lengthy rap track.
Lyrically, Naeem alternates personal reflection with global concerns. On "Let Us Rave," a collaboration with Velvet Negroni, he raps "They should just let us rave/ There will be noise complaints." The sentiment is still relevant under quarantine—people have begun turning to virtual dance parties for stress relief. But heard in the aftermath of another wave of police killings of Black folks, the lyric takes on another meaning: an expression of queer Black joy, and a reminder of the forces trying to crush it via 911 call.
"We're in a time where total masculine control over our society has been putting us into a really bad place, and we have really weak leadership because of it," he says. "I want to be part of the conversation that gives people a different vision of what strength looks like, and what a strong world looks like." A lyric in "Simulation"—"This ain't rock n roll, this is patricide"—summarizes that idea, but it's also a reference to a line on David Bowie's Diamond Dogs. "Any time I can reference Bowie, I'ma do it," he laughs.
On "Simulation," Naeem is joined by Swamp Dogg and Justin Vernon, two members of the larger artistic community Naeem has been working with in recent years. (Vernon named a song on 2019's i,i after Naeem.) The features on Startisha came about organically enough to quell Naeem's natural skepticism of the maneuver. "I don't enjoy consumerism," he says, "and I feel so many features now only happen to make sure the market is flowing properly."
Naeem first met Vernon at the latter's Eaux Claires Festival in 2015; they reconnected at the first PEOPLE Festival in Berlin in 2016, after he was invited by Ryan Olson, musician and producer for Polica. The festival—which prizes experimentalism over commercialism—was an invigorating experience for Naeem. He remembers being awed that Nick Zinner of the Yeah Yeah Yeahs was in attendance, until "you start to realize that the industry itself is really truly soul-sucking and so I think people need a reminder of why they began making music in the first place." Naeem's relationship with Vernon was crucial to Startisha's completion: after initial sessions in Philadelphia and New York, he finished the album at Vernon's Minneapolis studio and released it on Venom-owned label 37d03d.
Naeem is ready to release Startisha to the world, but he's feeling some relief that Covid-19 has put the possibility of live performance on pause. "I feel like I can get by writing a song in the studio, but playing live seems terrifying to me," he laughs. Though performances are a crucial part of the promo cycle, he wants to make sure he has a strong concept before offering a livestream substitute. "Whatever I'm doing for the rest of my life, I want to be sure I have a clear vision for it," he says. "Not just do it because I have to."