FEATURES
Myst Milano Makes a Bold Debut with "Shapeshyfter"
By Michael Rancic · August 25, 2021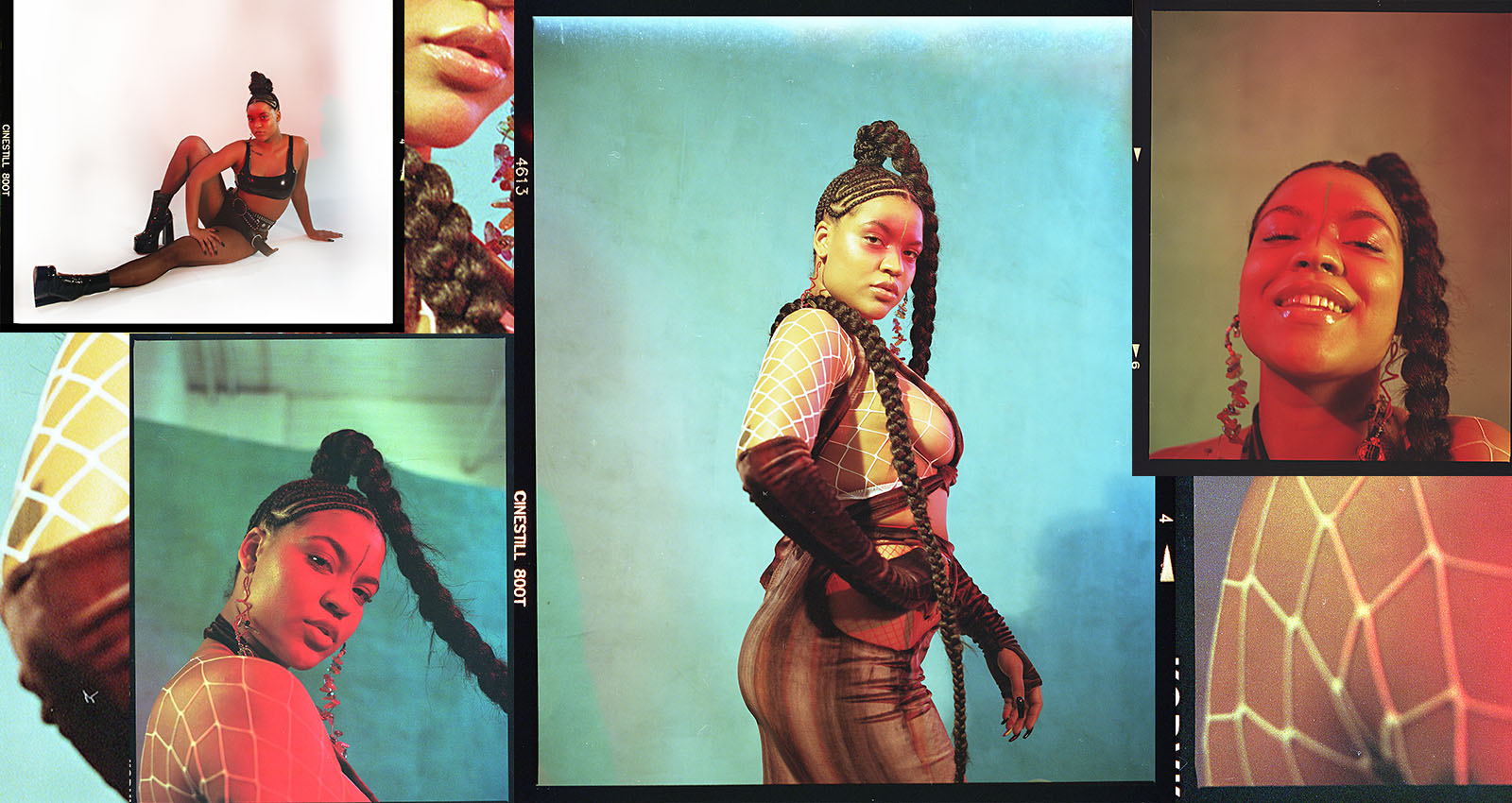 Though Myst Milano's name rings out in Toronto for their work as a MC, DJ, producer, and community organizer, when they step foot into a club, you might not recognize them at first glance. "I have kind of a neutral face, so I can change my hair or the way I dress and become something else whenever I feel like it," they say of their chameleonic style. "It's a unique ability, but also it's this necessity I feel to be constantly evolving, shifting in a way that makes me grow and reflect where I'm at right now."
As an artist, Milano is similarly fond of keeping their listeners on their toes, an ethos that is at the heart of their debut album, Shapeshyfter. Their bold lyrical style and unflinching flow anchors productions that are musically hard to pin down, ranging through confident house, hypnotic mellotron-driven eeriness, and playful bass. There's the sexiness of "Shut Me Up," the weariness and disillusionment of "All Filler," and the brash, comedic confidence of "nvr b me."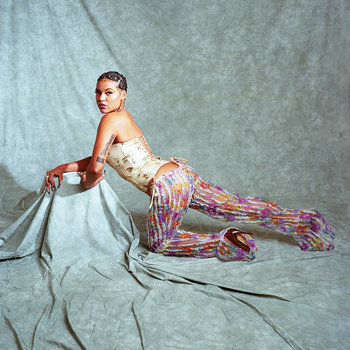 .
00:10 / 00:58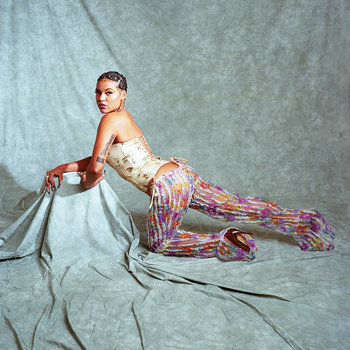 Merch for this release:
Vinyl LP
That predilection for and comfort with change has helped Milano blossom artistically during the uncertain times of this pandemic. From rap and electronic shows, to the city's ballroom scene, to organizing events through The RUDE Collective, Milano lives and breathes nightlife. So when partying in person was no longer possible, they took the opportunity to dig in and write.
Milano says that their favorite, and arguably best, songs arrive impulsively, and are typically finished within a day—perhaps a leftover from their teen days drumming in punk bands. But the pandemic afforded an abundance of time that they used to consider their choices both musically and thematically in depth. The contemplative "Oh Boy" was the first song they started making with Ableton, and it was also the one that took them the longest to finish. Presenting more than just a technical challenge, the song finds Milano grappling with conveying their own complexity.
"I get this question a lot from journalists: 'How can you be sexual and also be political?'," they say. "I'm non-binary, but I will always be a Black woman. That's an identity marker that I'm very protective over. And so as a Black woman, I'm always trying to sell myself as a whole person." Over dreamy electronics and minimal percussion, "Oh Boy" begins as a bullish boast, then transforms into a meditation on police violence and anti-Black racism, which was especially top of mind for Milano in June of 2020 as they were writing these songs.
At the outset of the pandemic, Milano's friends and collaborators Ceréna Sierra, Casey MQ, Brad Allen, and Mingus New founded Club Quarantine (Club Q), a Zoom-based virtual dance party that was meant to be a space for Toronto's queer community, but quickly became a global phenomenon. As the protests that arose in response to the death of George Floyd got underway, Milano, who was already a frequent guest of Club Q, started using their social media, as well as the virtual party's, to respond to false information being spread about the protests and pass on crucial information as it came available.
.
00:10 / 00:58
Merch for this release:
Vinyl LP
"I wanted to give the people in my life, or at least the people who follow me on social media, an avenue to see the truth of what was happening on the ground and why it was happening. So I contacted street medics that were working on a volunteer basis on the ground in Washington, New York City, and Minneapolis to get their stories of the things that they were seeing, the kinds of things that the police were doing to people that the news wasn't talking about," they explain. They also shared basic protest how-tos, like before-and-after care, how to prepare for a protest, and information on how the Canadian prison system works.
For such a community-minded individual, Shapeshyfter is remarkably a solo affair, with Milano handling all of the writing and production duties themself. But for them, the connection between their community and solo art practice is abundantly clear. "Community is central to being a queer person, and it's also central to being a Black person. So as solitary as I can be sometimes, I still need chosen family to lean on and places to go where I can express myself," they say. They recount how when they were coming up in the Canadian prairies, their first ever DJ gig took place in one of two queer clubs Edmonton had. "So cultivating community is really important in that way. Creating a place where you can express yourself and to like-minded people, to be able to build a world for people to exist in just for a night and then [it] disappears—I really love that."