FEATURES
A New Compilation Highlights the Music of Afghans Living in Exile in Iran
By Megan Iacobini de Fazio · June 15, 2023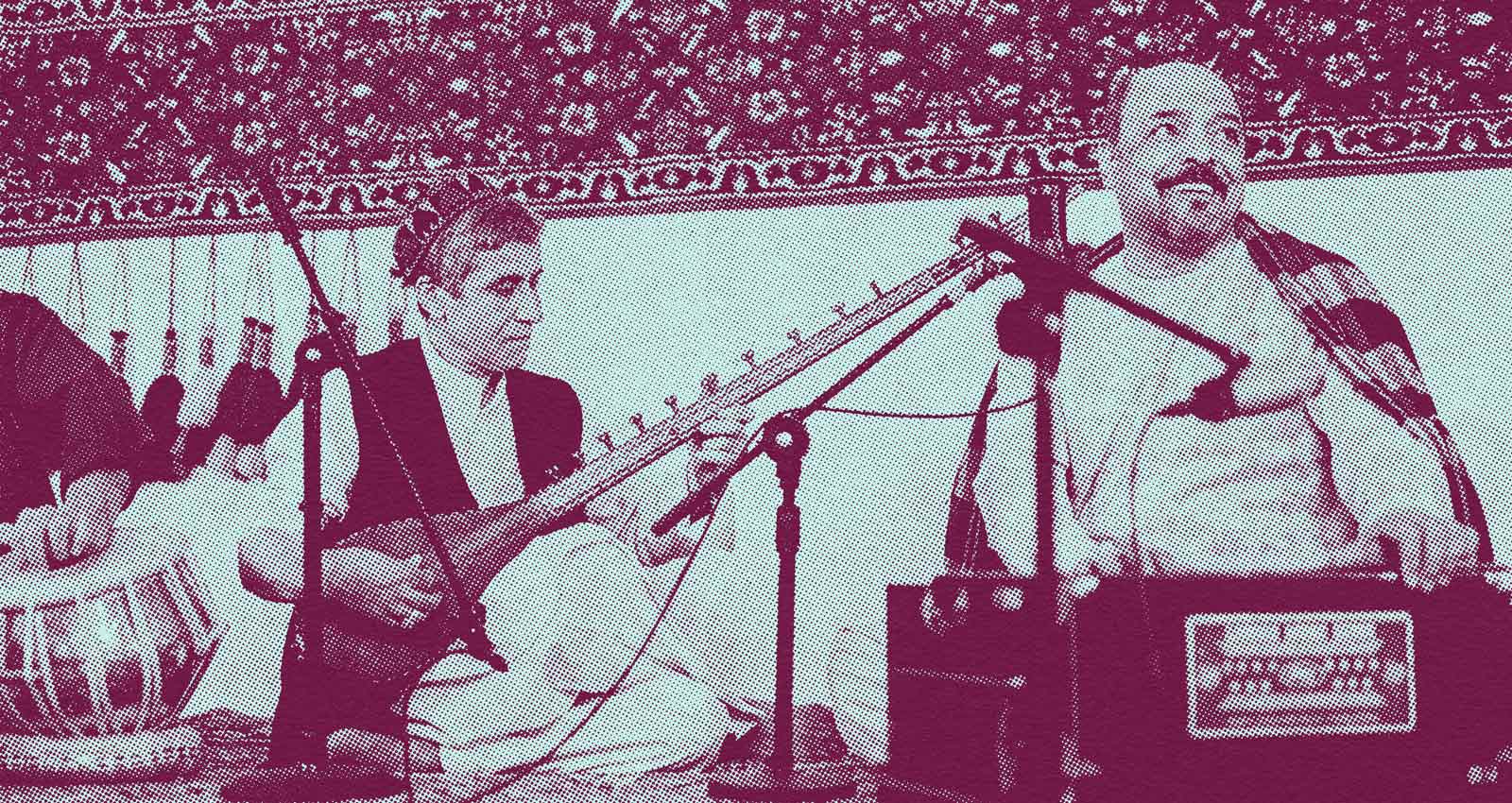 For several decades now, on and off, the musicians of Herat, Afghanistan have been living in exile in the Iranian city of Mashhad. Their cyclical journeys across the border and back correspond to Afghanistan's fluctuating power dynamics, as moments of stability and hope are dashed by new waves of oppression—first the Soviet intervention in the 1980s, the Taliban takeover in 1996, their fall in 2001, and their return 20 years later.
The album and film series Afghan Music In Exile: Mashhad 2022 highlights Mashhad's Afghan community, shining a spotlight on their folk and classical music and, importantly, giving insight into the rich heritage of a region that is usually only depicted through narratives of violence and war. The compilation, released by the Australian label Worlds Within Worlds, includes pieces by the descendants of Herat's most important musical dynasties, including rubab player Nasim Khushnawaz, son of the late rubab master Ustad Rahim Khushnawaz.
It was the latter's music that set in motion the journey that led to the creation of the album. In 2006, Spanish musician, composer, and documentary filmmaker Michel Gasco, who co-produced the compilation with Worlds Within Worlds's Lachlan R. Dale, came across recordings of Ustad Rahim Khushnawaz that were made in the 1970s by ethnomusicologist John Bailey. "The album [Le rubâb de Hérat] has been key for Western people learning about Afghan music, and rubab [a short-necked, double-chambered, plucked lute] in particular," says Gasco, "I fell in love with it." (Gasco is also the co-founder of Badieh, a band which celebrates and reinterprets the folk music of Greater Khorāsān.)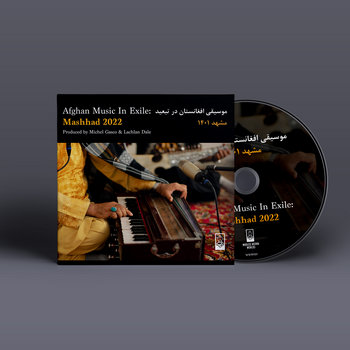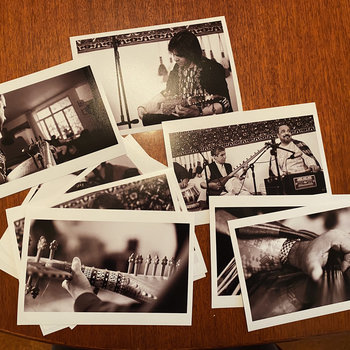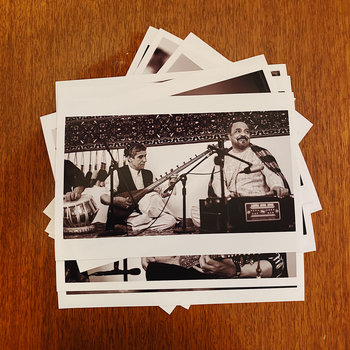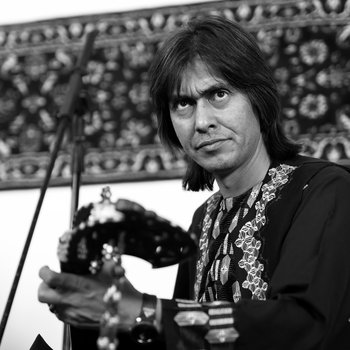 .
00:10 / 00:58
Merch for this release:
Compact Disc (CD),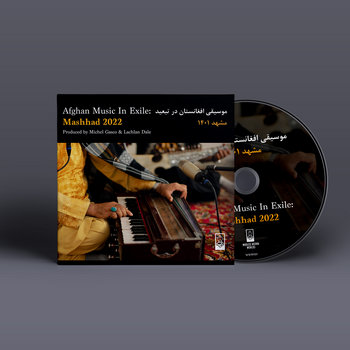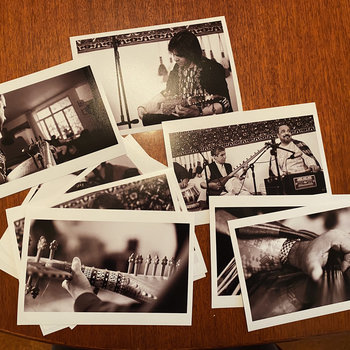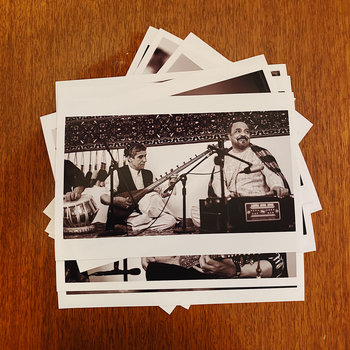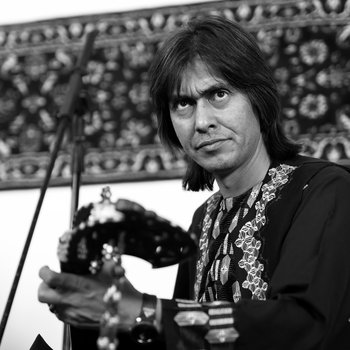 In 2012, he set off on a journey through Iran in search of the Khushnawaz family, with little information on whether they even still lived there or had returned to Afghanistan. After weeks of searching, he was led to a Mashhad neighborhood that was mostly inhabited by Afghan refugees. It was there that he met Nasim, Rahim Khushnawaz's son. "He pulled out the very same rubab that appears on the cover [of the John Bailey record] and the first piece he played was the first piece I had heard of his father's. It was like a film." Since then, Khushnawaz has become Gasco's rubab master, and the two have developed a close relationship, even traveling to Herat together. Khushnawaz's first international album, Songs from the Pearl of Khorasan, was released in 2022 by Worlds Within Worlds.
Born in Herat, Khushnawaz has lived in Mashhad since 1996, when his family was forced to leave Afghanistan after the Taliban took power and banned music. "Mashhad is my home," he says. "I have been living here since I was 16. I have a big community here, Afghan and Iranian friends, and our food, our accent, and culture are very close."  He is now the leading rubab player in Mashhad, playing at ceremonies, weddings, and concerts with other Afghan singers like Asef Habibi and Jawad Tabesh.
The Khushnawaz family had a pivotal role in shaping modern Herati folk music: "My grandfather Amir Jan was not only playing Herati music, but also learned the classical repertoire in Kabul and brought it to Herat in the 1930s, which was very important for the development of music in my city," he explains. On both sides of the Iran/Afghanistan border, people used to play instruments like the dotar (a two-stringed lute), dâyereh (a small percussion instrument mostly played by women), and the tar (four-stringed lute), but towards the end of the 19th century and the beginning of the 20th, the rubab, tabla hand drums, and harmonium—instruments popularly used in Kabuli and North Indian classical music—made their way to Herat. Wanting to incorporate these new instruments into their own folk style, members of the Khushnawaz family began to adapt their old repertoire to fit the instruments, and vice versa.
.
00:10 / 00:58
"In Iranian and Herati music you have quarter tones, but in Afghan classical you don't, so the father and grandfather of Nasim added one or two extra frets to the rubab so they could play that music with the same feeling as the original," says Gasco. "My father loved our old music and also people wanted to listen to those old tunes and Iranian songs, which have always been always loved by Herati people," says Khushnawaz.
The intricate playing techniques handed down over generations, as well as Nasim Khushnawaz's own interpretive skill, are on full display on tracks like "Aghrabe Zolfe Kajat" and the soul-stirring "Leili Leili," where Gholam Sakhi Rasuli accompanies the rubab player on the Herati dotar and tabla player Azim Hassanpur, the descendant of another musical dynasty. The Hassanpurs were the first musical family to move to Mashhad, and Azim's father Karim was a multi-instrumentalist who played the rubab and tabla with other well-known Herati musicians. Azim himself is a successful tabla player who has joined the lines of Ustad Rahim Khushnwaz and Gada Mohammad on their international tours.
But not all of the artists featured on the compilation come from musical families. Asef Habibi's family has a background in agriculture, though they were literate and of noble lineage. "They listened to good music, and reading poetry and reading books were always part of our family's culture," says Habibi. Growing up, he became interested in poetry and ghazals (a form of Arabic love poetry), and then joined a local choir group. "It gave me a special pleasure, as I was enjoying the ghazal both poetically and musically, as it is a mixture of two arts: the art of music and poetry," he recalls.
Habibi and his family moved to Iran in 1986 and returned to Afghanistan in 1992 when he was 10 years old. Like many others, he's been living between the two countries, and is currently based in Herat while traveling to Iran to play music. "Mashhad is definitely my second home. Also, after the Taliban, I used to come often to Mashhad to visit relatives, and play music. I wish this would have continued this way: coming often to Mashhad but living in a peaceful Herat"
Along with Habibi's Kabuli ghazal and Khushnawaz's Herati music, the compilation covers a range of styles, from the distinctive folk of Aziz Ahmad Amiri—the opening song "Astan E To Boose Gahe Man Ast" was originally composed by his father, the great singer Ustad Amir Mohammad—to a few pieces of classical music from Kabul, which is closely related to Indian classical music.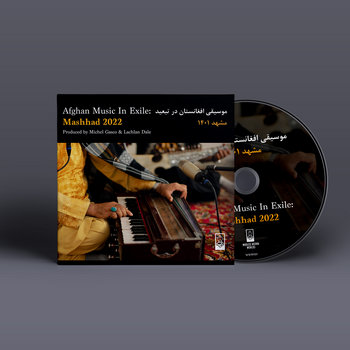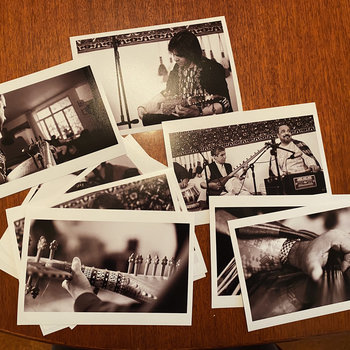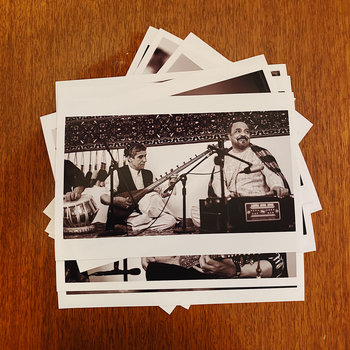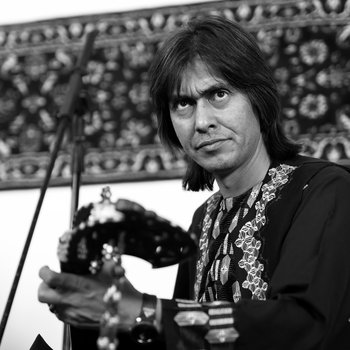 .
00:10 / 00:58
Merch for this release:
Compact Disc (CD),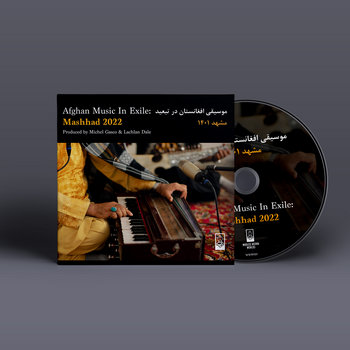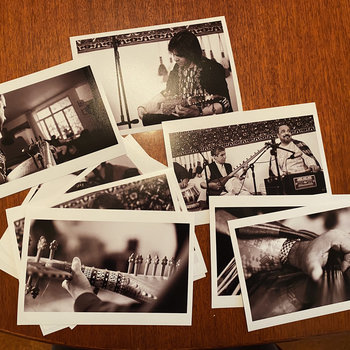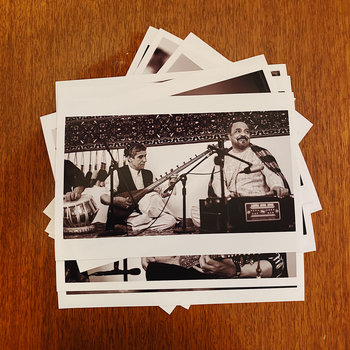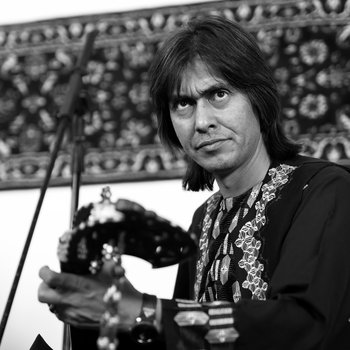 In Northern India, it was common for royal courts to have their own musicians to compose and play for them. Around the 19th century, Afghan courts began doing the same, initially bringing Indian musicians over to play for them. The similarity between the two styles can be heard on Jawad Tabesh's "Tarane," in which rhythms and time variations coalesce and swell into a crescendo of virtuosic brilliance. "This is the closest to Indian improvisation," says Gasco. "At the beginning of the song, there are a couple of sentences, but after he is not singing words. He is improvising and saying the notes he's playing, like they do in India."
Rubab player Vahid Delahang plays both classical Kabuli style and Herati style, showcased here on the rousing "Rag Sohni," where he is joined on the tabla by his cousin Kenan Delahang. Along with the Khushnawaz and Hassanpur families, the Delahangs are one of the most important musical dynasties from Herat. Like many others, they moved to Mashhad in 1996, but returned to Herat when the Taliban fell in 2001. The relative calm was short-lived, and when the Taliban took power once again in 2021, many Afghans who had been trying to rebuild their lives were forced to flee once again. Vahid Delahang now lives between Mashhad and Herat, where he is, however, no longer able to play music.
Needless to say, the recent Taliban takeover has had devastating effects on the majority of Afghans, including musicians, who have either stayed in Herat, where they are not allowed to work, or are living as refugees in Iran, facing all the challenges that come with that. In light of this, Afghan Music In Exile: Mashhad 2022 aims both to turn attention to a culture that is so often forgotten, and to support this community of musicians by channeling all profits from the release to the artists directly involved.
But even in the face of such a dire situation, there are a few reasons to be optimistic. Younger members of Herat's musical families are continuing in the family tradition, and many Afghans are taking up music for the first time: "After the departure of the Taliban [in 2001], music in Afghanistan made significant progress. Families had become more open-minded and there were less religious and family prejudices. And there was more room for people to practice different arts" explains Habibi. "Even after me, my two brothers also learned music properly during their school and university studies."  Though it is no longer possible to play music in Afghanistan, the community of Afghan musicians in Mashhad is growing, and Herat-based artists often travel across the border to play at weddings and concerts.
As often happens, decades of conflict and myopic reporting have all but erased Afghanistan's rich cultural and musical legacy in the eyes of the world, but this album takes a significant step towards redressing this. "This album is important because it will show people that Afghanistan is not only war and violence. Unfortunately this is what everybody sees," says Khushnawaz.  For Habib, it's essential that Afghan Music In Exile was born out of a celebration of Afghan culture, and not pity: "I believe people will understand that and will be able to enjoy a beautiful album, and will see something completely different from what they normally see in anything related to Afghanistan."