FEATURES
The Inventive, Uplifting Jazz of Saxophonist Muriel Grossmann
By Marcus J. Moore · January 20, 2021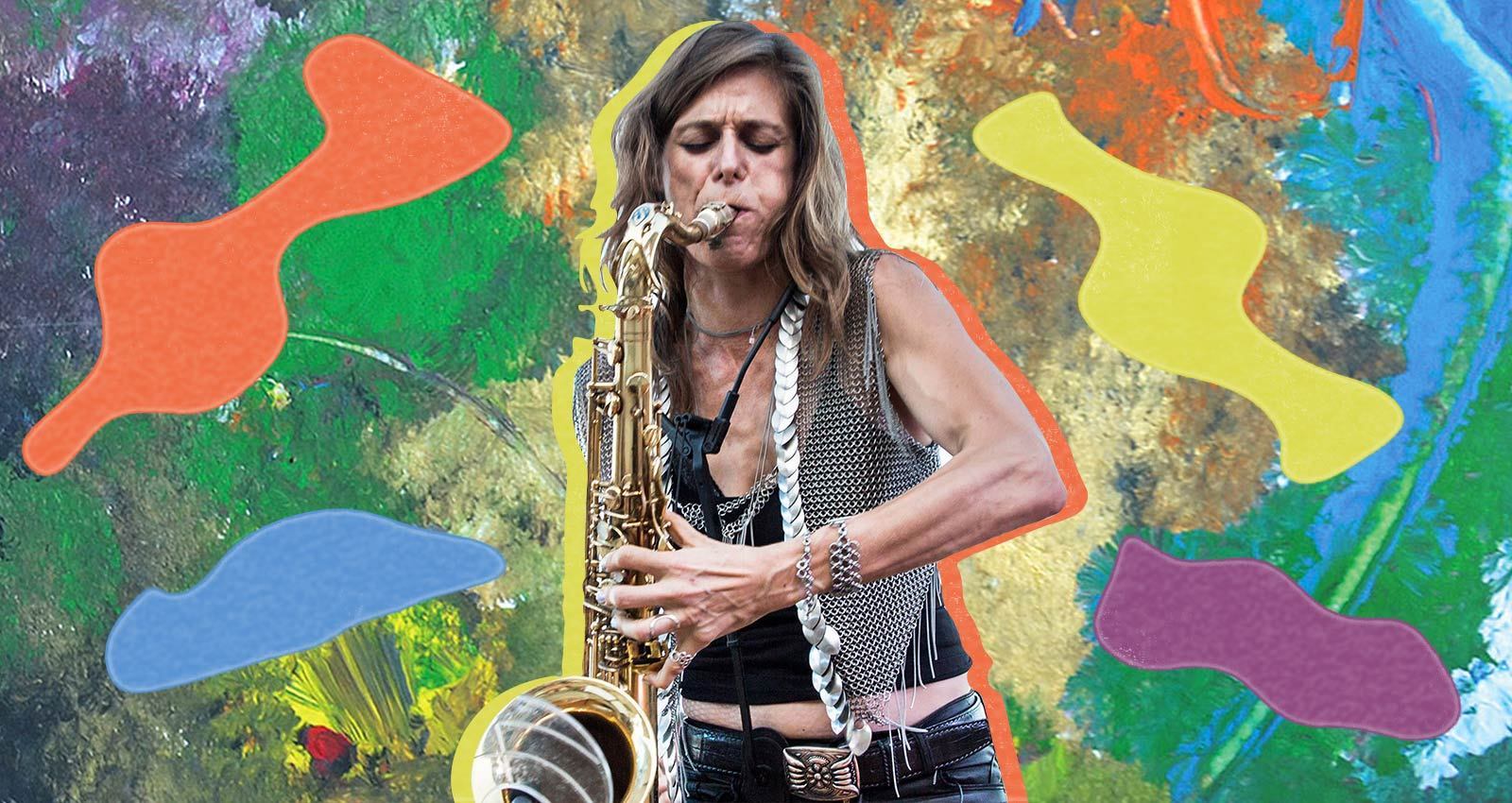 There is perhaps no greater influence in jazz than John Coltrane, the North Carolina-born saxophonist whose pensive style traversed many subgenres. Over the course of his career, which included 25 albums as a bandleader and another 59 as a sideman to Miles Davis, Thelonious Monk and others, Coltrane quietly shifted the landscape. His sound rippled across the world; some 50 years after his death, he's on the Mount Rushmore of Black Improvisational Music.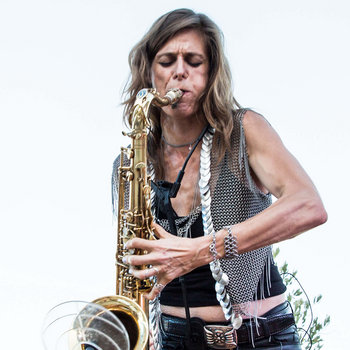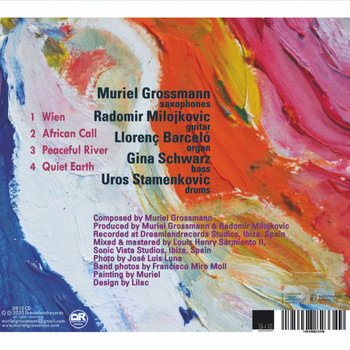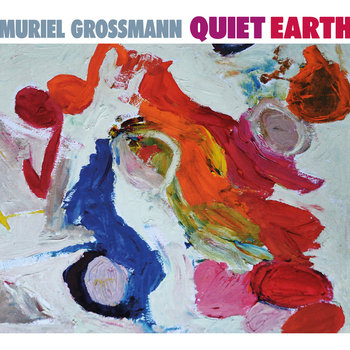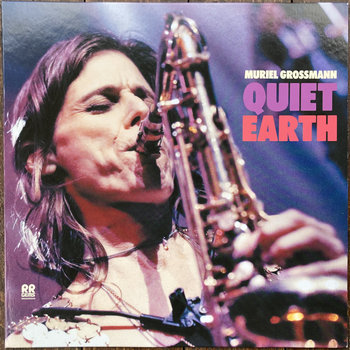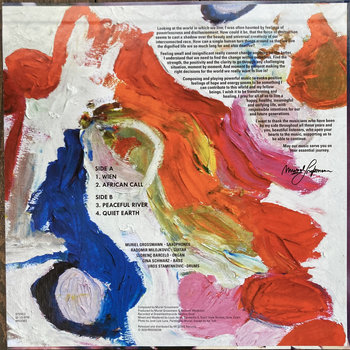 .
00:10 / 00:58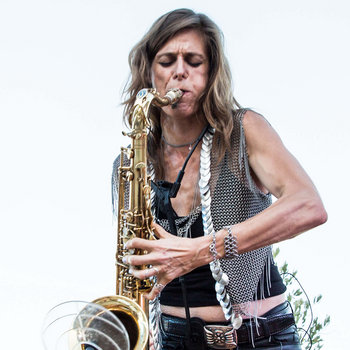 Merch for this release:
Compact Disc (CD), Vinyl LP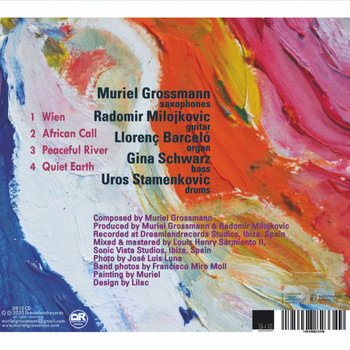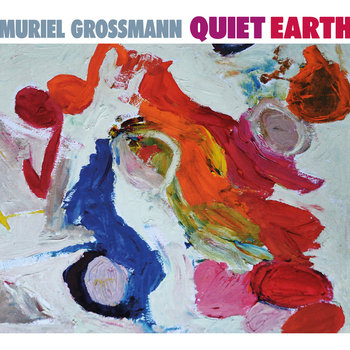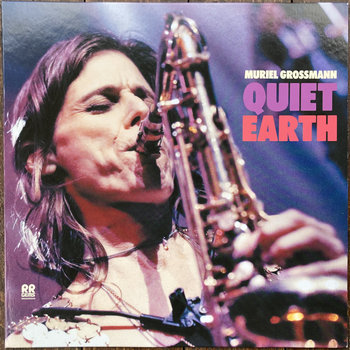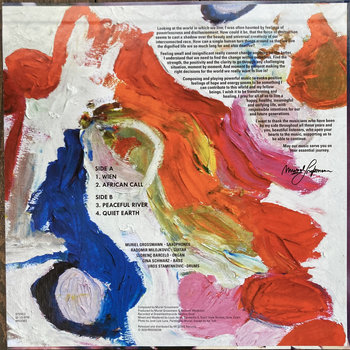 It's not surprising, then, that Coltrane permeates the work of Muriel Grossmann, a Barcelona-based saxophonist whose new album, Quiet Earth, is the latest in a string of impressive records she's released since 2007. The past four years have been especially active: albums Natural Time, Momentum, Golden Rule, and Reverence arrived in quick sequence and seemingly out of nowhere. And each one feels indebted to Coltrane's mystical period of the mid-'60s, when albums like A Love Supreme, Ascension, and Meditations sought connections with higher powers. "I am fascinated by how his energy can flow so freely, his sound is of utmost beauty to me," Grossmann writes in an email. "Once you discover John Coltrane, it's for life."
The beginnings of Quiet Earth date back to the songs "Wien" and "Peaceful River" on 2013's Awakening, a live album recorded at the Eivissa Jazz Festival in Spain. Several years later, in September 2019, the band recorded studio versions of the tracks to give them more punch. And after the COVID-19 pandemic scrapped plans to record the sequel to 2019's Reverence, Grossmann revisited the studio cuts for a replacement album. Compared with the original "Wein," a vast 14-minute arrangement with extended solos, the new version is efficient and livelier. Here, Grossmann takes some steam out of her horn to emit a more melodic tone. "Peaceful River" is just as soothing as the live version, yet the drums are more pronounced. Near the two minute mark, the song moves into a sauntering blend of looping percussion, muted saxophone wails, and fluttering guitar chords—a meditative counter to real-world atrocities. "It's no filler, just pure music," Grossmann asserts. "The focus of this record is on the fluidity and the way it was played, mastering those little things that encompass the whole. I chose the title appropriate for these times. It gave us a chance to re-question some of the things that are happening around us and gives a more meaningful perspective for the decade ahead."
Before Grossmann was an acclaimed composer in Barcelona's jazz scene, she was a child in Vienna with very musical parents; her father had a massive vinyl collection, and her mother loved going to concerts. They gave Grossmann a flute at age 5, and she was immediately enamored. "Just creating sound left me in a state of wonder," she says. "Then connecting all those sounds into little melodies gave me freedom and took me into another world."
As a teen, Grossmann got into the Beatles and Jimi Hendrix; at school, she spent time in rehearsal rooms with friends who liked the same music. She fell in love with jazz after taking up the alto saxophone and delving into the work of Charlie "Bird" Parker. In jazz, she recalls, "I found the next stage of freedom in music. I was fascinated by how it sounded, its melodies, rhythms and harmonies, styles, the way the music goes, the interactions and dynamics in the group, the phrasing of the different instruments, the directness of the music, this constant presence of the blues." From the very beginning, she continues, "I understood how deep it goes and how open the road really is."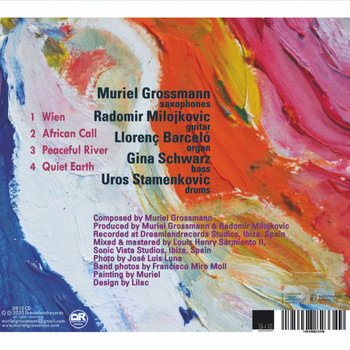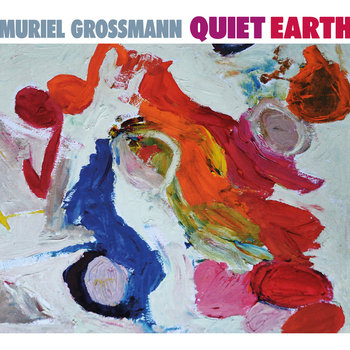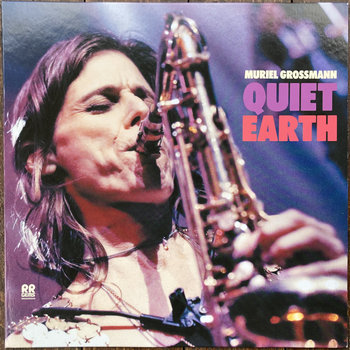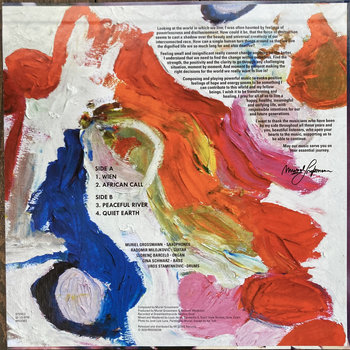 .
00:10 / 00:58
Merch for this release:
Compact Disc (CD), Vinyl LP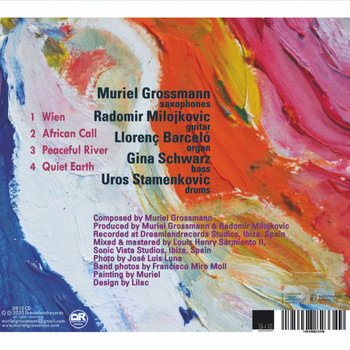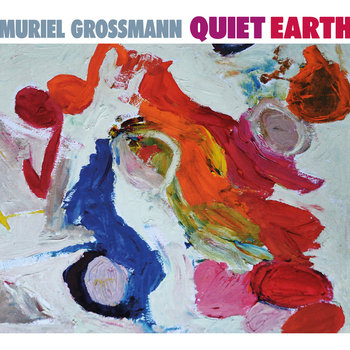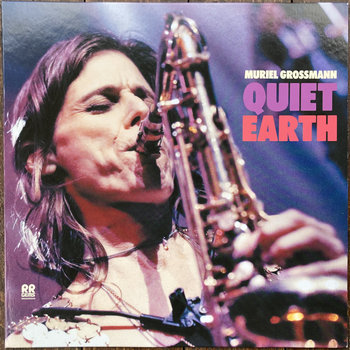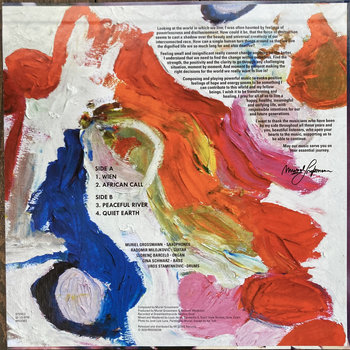 The original versions of "Wien" and "Peaceful River" encouraged Grossmann to compose rhythmic jazz with modal harmonies and American blues and gospel influences, much like the Coltranes (both John and Alice), saxophonist Pharoah Sanders, and pianist McCoy Tyner. Alongside guitarist Radomir Milojkovic, drummer Uros Stamenkovic, and bassist Gina Schwarz, Grossman has discovered her sound, a groove-oriented mix that's equally brooding and mystical. That Quiet Earth doesn't deviate from her recent albums is intentional; it continues the journey she began on Natural Time when she thought to craft spiritual jazz ahead of other subgenres. "It is firmly rooted and it's part of my musical journey," Grossmann says. "A work that stands by itself, it has a clear focus and it further develops the aspects of my previous work, widening the range of the music."
If nothing else, though, she hopes the album offers some sort of reprieve from the endless deluge of bad news the year has brought already. "I like to try to transmit something meaningful and positive for the people, fill them with a good vibe, uplift their spirits," Grossmann says. "That is one of the great things about music if used in the right context. I dedicate that the listeners could turn towards wisdom and lead a meaningful, responsible life. That would fulfill my purpose in music."