FEATURES
Moses Sumney Opens Up on "græ"
By Diamond Sharp · June 19, 2020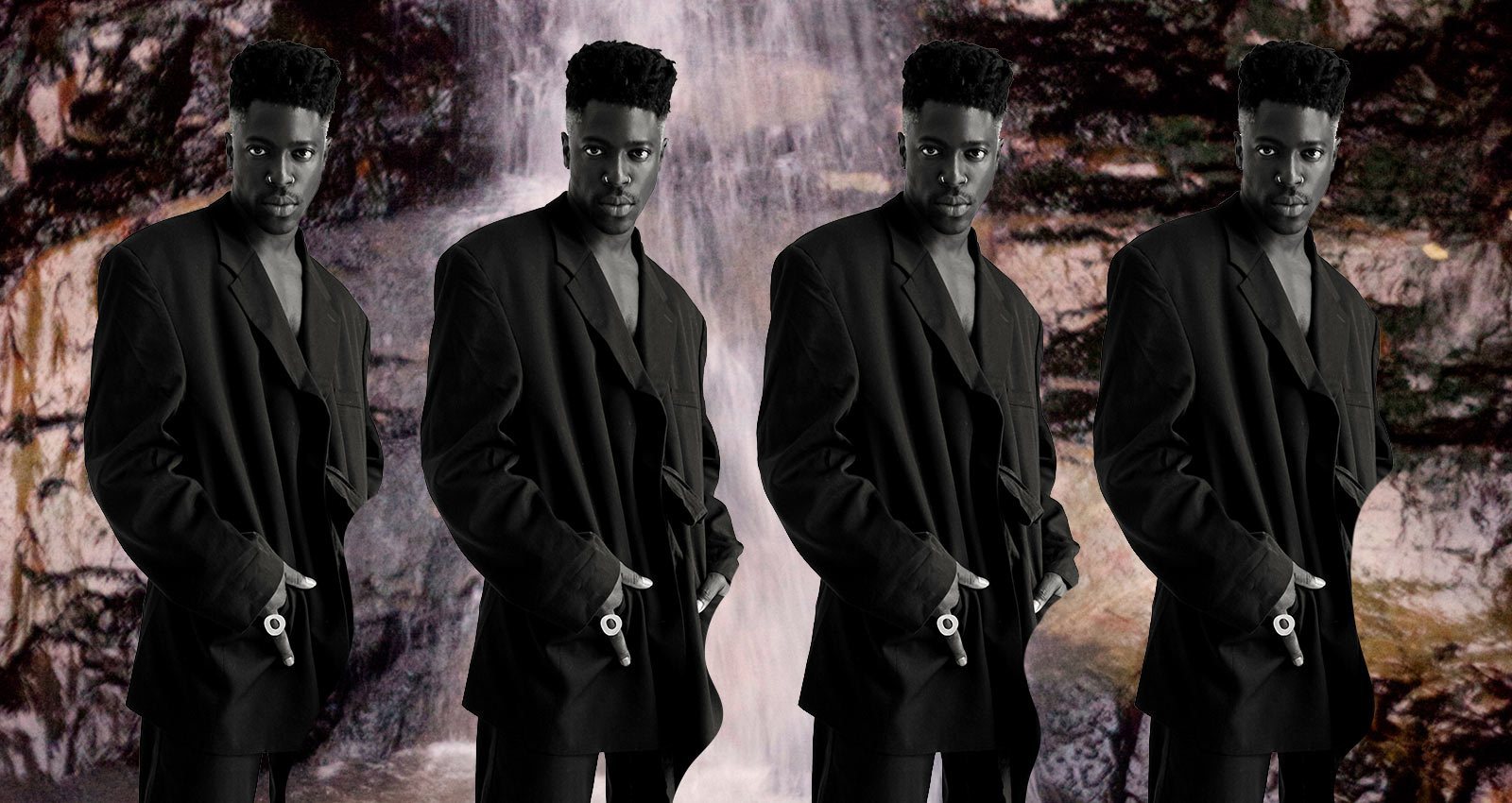 "On Aromanticism I was very invested in minimalism, and in pursuing and encouraging minimalism within myself," says Moses Sumney. He's speaking about his 2017 full-length, an album that topped Bandcamp's Best of the Year and earned him the kind of attention that elevates a singer still early in his career to center stage at the Oscars. His latest record, the two-part græ, is a departure from the pared-down themes that shaped his debut. Where Aromanticism was sparse, græ is more expansive. At its core, græ is about the tension that exists between defined lines, and it's as revelatory as it is unflinching about Sumney's own vulnerabilities. "It's about the in-between space, about not existing on either side of the extremes," Sumney says. Released in two parts, græ expands Sumney's sonic palette, inviting the listener to consider each song as a whole before moving on to the next.
Sumney grew up in Southern California. The son of two Ghanian preachers, he spent several years living in Accra as a child before returning to the states. His music career began taking shape while he was a student at University of Los Angeles, majoring in English and studying poetry. "I've never studied music, so I could never enroll in a music program," he says. "I don't know theory, but I kind of stalked the jazz kids and asked them to perform with me, and I learned as much as I could from them. My music education primarily came from playing on the campus coffee shop and, after college was over, in small venues around Los Angeles." In 2014 he released his debut EP Mid-City Island to critical acclaim. After that, came 2016's well-received Lamentations EP, on which he collaborated with Thundercat. The 2017 release of Aromanticism raised his profile even further, and he spent the next year sharing the stage and collaborated with friends like Solange, Sufjan Stevens, and James Blake.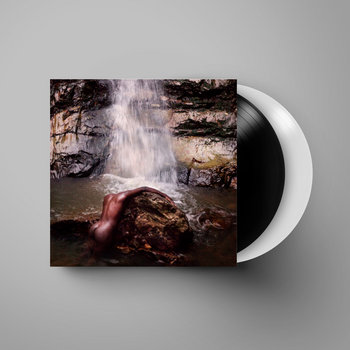 .
00:10 / 00:58
Merch for this release:
Vinyl LP, Compact Disc (CD), Vinyl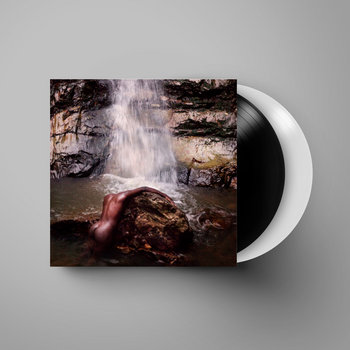 About two years ago, Sumney decamped to Asheville, North Carolina, primarily to begin working on græ. The move provided isolation, inspiration, and clarity; he'd grown tired of the hustle and bustle of L.A., and knew that, as he got closer to turning 30, he needed a change of scenery. Sumney—who is now "vaguely in my late 20s"—says the discontent that comes with leaving that decade behind informed his songwriting for græ. "You start to think about your life in a broader scope, especially if you don't have your shit totally together," he says. That sentiment shows up on the pensive "Me in 20 Years." Over a lullaby-like guitar melody, Sumney sings, "Have I become the cavity I feared? Ask me in 20 years."
(I can relate. Like, Sumney, I'm also grappling with the idea of starting a new decade in life. I'm very happy to see 30, but it makes me anxious just the same. It's very much, well, gray.)
"I was thinking about a psychic curiosity," Sumney says, "or an existential curiosity, about the future and this wondering, and it seemed really fun to make a really direct reference to a period of time." The melancholy, penultimate track "Bless Me" was inspired by the biblical story of Jacob. In the story, Jacob wrestles an angel in a dream, saying to it, "I won't let you go until you bless me."
"I was thinking about that in terms of my relationships, and how you have people in your life that you're struggling to hold on to like, 'Damn, this is really good, but I know nothing good lasts for me, so let me get the thing. What am I going to get out of this? Let me make sure I'm fully present enough to receive it because I know you're going to be gone in the morning,'" he says.
"On this record maybe with a late-20's heightened awareness of my mortality, I was thinking, 'Alright, what are my skills, what are my talents, and what are my interests? Let me do them all,'" says Sumney. Where Aromanticism was understated, Sumney took a maximalist approach to græ, exploring conflicting, hard-to-define emotions more overtly. That's most obvious on the wistful "In Bloom," a song about an unrequited crush on a friend.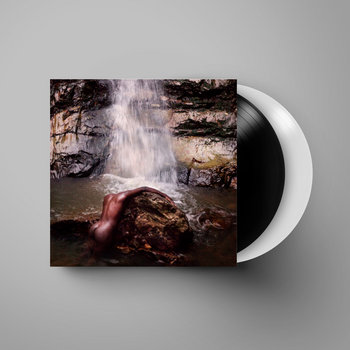 .
00:10 / 00:58
Merch for this release:
Vinyl LP, Compact Disc (CD), Vinyl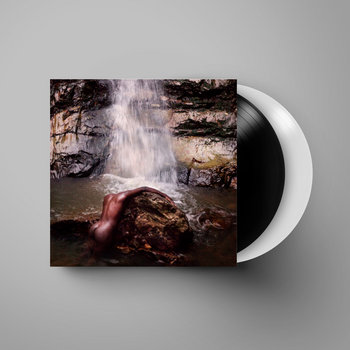 "I knew I wanted to make an album about grayness and I wanted to make an album that was cloudy and shrouded in nuance, shrouded in tangible nuance," Sumney says of the sense of uncertainty that shapes the album. That uncertainty is one of the things that makes græ so enthralling; it's like a roadmap to Sumney's intimate desires and anxieties that are both uniquely his own and deeply relatable. On "Conveyor," he uses the image of a conveyor belt to describe the routine of life. What does it mean to step off and do things on your own terms? That song gives way to "boxes," an interlude featuring the writer Taiye Selasi, who speaks to the boxes society uses to regulate people. Later, on the darker "Gagarin," Sumney sings, "I wish I could dedicate my life to something bigger than me." The yearning for self-determination and definition in an uncertain world turns up throughout the album. "I tend to shy away from talking too much about the meanings of songs, I like people to be able to pick things out for themselves," he says.
Lead single "Cut Me," the video for which was directed by Sumney, is a deceptively upbeat ode to hurt: "When my mind's clouded and filled with doubt, that's when I feel the most alive," Sumney sings over blaring horns. "I wanted to write a song about the continued masochism of being in love," he says. "It's pretty straightforward in that way. I wanted the video to be a visual metaphor for that masochism—and also a satirical critique of the medical industrial complex, which ended up being very timely." Sumney also directed the video for the visceral "Virile," a song that explores the meanings of masculinity and the ways it is performed. (He was slated to direct other videos for the album, but the pandemic nixed those plans.)
"I always want people to learn something from music," Sumney says. "And I always want to learn something from having made it. I don't want to describe what people should learn, because I don't want to be didactic. But I hope it pushes them in some way outside of their comfort zone or opens them up emotionally and leads them to consider the nuance of life."