FEATURES
Moniquea's New Album Blurs The Line Between Funk and New Wave
By Jesse Fairfax · June 12, 2017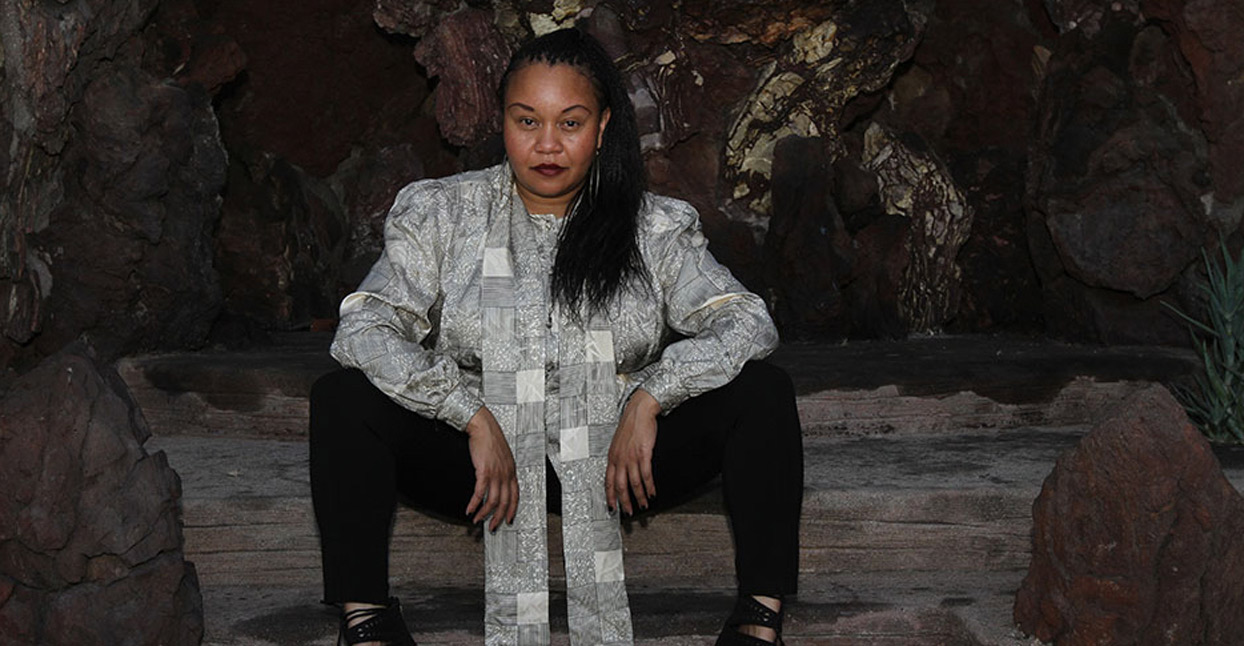 Growing up in the era of '80s funk had a profound effect on the California singer Moniquea. Being surrounded by the music of Prince and The S.O.S. Band—as well as the musicians in her own family—not only shaped her personality, it made her want to become a performer herself. Though she started her career dabbling in R&B, Moniquea gradually expanded into modern funk, becoming one of the premier artists on MoFunk Records, the brainchild of throwback producers XL Middleton + Eddy Funkster.
A growing, yet still critically under-appreciated, subculture, modern funk pays homage to its predecessors in a way that feels authentic and less polished than pop radio's similar attempts to bridge generations. Moniquea calls DaM-FunK the pioneering architect of the movement, paving the way both for her and for other artists of a similar musical ilk. Moniquea's new album, Blackwavefunk, sticks to her funk roots while also pulling in hints of new wave, a genre that ruled the post-disco era alongside punk and synth-pop.
We spoke with Moniquea about her latest musical direction, how effortless funk comes from within, and how less is more when it comes to making albums.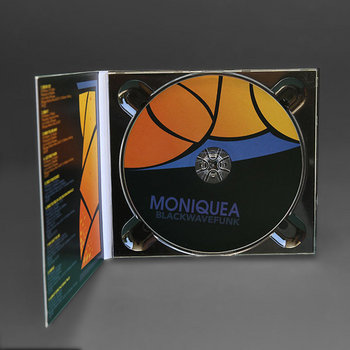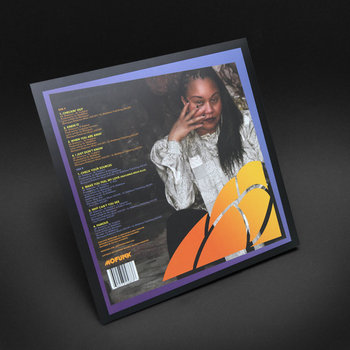 .
00:10 / 00:58
Merch for this release:
Compact Disc (CD), Vinyl LP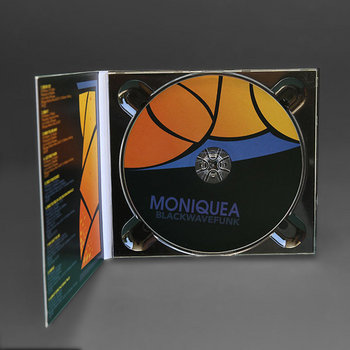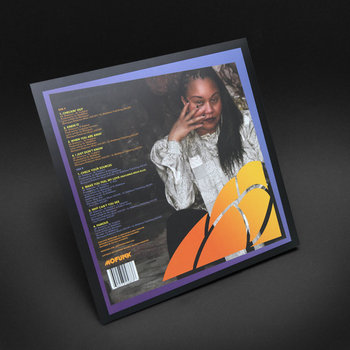 You, XL Middleton, and DaM-FunK are from Pasadena. What is it about this city right outside of Los Angeles that makes its musicians want to keep the spirit of funk alive?
It's just a coincidence that we're all from the same city and a part of this modern funk movement. I want to say it's been around for the last 10 to 12 years, easily. I give the credit to DaM-FunK—I'm almost 100% sure he coined the term 'modern funk.' The resurgence itself was brought forth when he started the Funkmosphere party 10 years ago in Culver City.
I was introduced to it back in 2011, and I think finding people who were digging this stuff was one of the best things that ever happened to me as a musician. I'm so glad to have a place to express the sound that we love so much, and to share it with other people. DaM-FunK has brought a lot of people aboard in terms of getting artists and listeners interested.
I've been to the Funkmosphere's venue, The Virgil, before, but I've never attended the party. Walk me through an average Thursday night at this event.
On an average Thursday night, the resident DJs are spinning funk, boogie, and some disco. The place is filled with any and everybody who likes that particular sound and atmosphere. To me, it's a sense of love, because everybody is there for the exact same reason, which is the music. Everybody actually dances, and nobody is really holding up the wall unless they're waiting on a drink. It's a really cool vibe that I would highly recommend for anybody who's into funk, or is interested in learning about it. I personally call it 'the funk headquarters.'
How do you personally define the term 'modern funk'?
For me, it's a lot of folks who grew up with it, doing it in their own modernized way. It has no color, race, or nationality attached to it—it's just simply a sound that has been interpreted by people like myself in the way that we feel funk was. We've brought it into our adult lives. It's just a whole movement that started from what you came up listening to, or what you got introduced to later on.
So how was it exactly that you came into your appreciation for the genre that would go on to define your career?
My mother influenced me. At the time, she was singing in a group called The Roses. She would cover a lot of songs that weren't necessarily specified as funk back then—Aretha Franklin songs like 'Jump To It' and 'Get It Right,' along with 'Wildflower' and 'It's Been A Long Time' by New Birth, and artists who were more classified as soul.
I was seven or eight years old, listening to and looking at her rehearsals with my aunt, cousin, and two other family friends. I didn't know these weren't original songs. That sound jumped on me. It was beautiful and hard punching at the same time. That was where it all happened, and then I experienced the same feelings again later on in life making my own music.
You put out your last full-length project Yes No Maybe in 2014. What made you decide to take on modern funk?
I was just coming off of my self-titled album, which was more R&B with a sprinkle of funk in there. Once I linked up with XL Middleton in 2012, we determined that modern funk was the sound that was most fitting for me and my style. My voice has always been on the funk side, but we really decided to delve all the way into it 100% so we could bring out the best in me. I wanted to showcase something that I grew up on, and give my own interpretation of it.
How would you say you've gone about bringing your own style and flavor to what's already been done?
I don't try to recreate the sound of yesteryear, it just comes naturally to me. I still listen to that kind of music. It takes me to a special place in my heart and mind. The memory of seeing my mom's rehearsals and the music that was played around me, I think it's embedded inside of me.
When I write or sing, I'm not looking for a specific way to deliver it. Funk isn't deliberate, it's just natural. I'm grateful to have had the sound that influenced me, but at the same time, there's nothing I'm doing with my voice to try to sound a certain way. I know that it's quite odd.
Say someone is a complete novice. Where would you suggest they start in order to get an understanding of modern funk's roots?
We have the Internet nowadays, so you can search '80s funk on Google and find essential music you're looking for. Personally, I appreciate the process of going out and digging around for records. Having that tangible piece in your hands and being able to slap wax down on a player and listen impacts your soul in a whole different way.
Your latest LP, Blackwavefunk, picks up where Yes No Maybe left off, but I hear the influence of other genres as well. What was your creative goal here?
Once I got older, I developed a love for new wave music. I took to it simply because it was funky, like some of the black artists I loved, except these were white artists putting it down in such a major way. With Blackwavefunk, I wanted to do an album that was filled with hard-slapping funk while showcasing my other inspiration. At the end of the day, if you really look at it, they're both similar.
I didn't go too deep into it, but on a few songs, like 'Check Your Sources' and 'Famous,' I wanted to show people my interpretation of how I hear new wave. It's not that I didn't want to do it on Yes No Maybe, but the timing was right for me to do so on this album. I'm pretty sure I'll be touching more on my new wave sound down the line, because it's definitely 100% a part of me.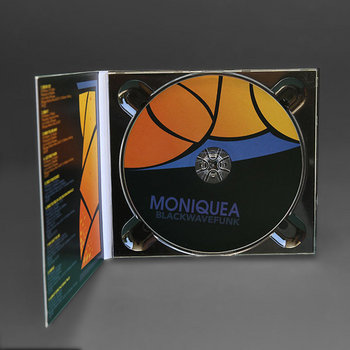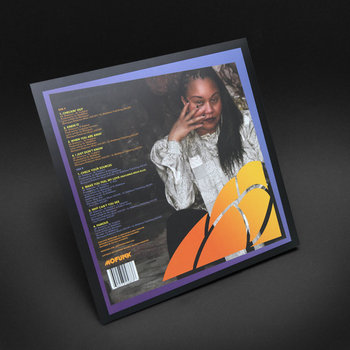 .
00:10 / 00:58
Merch for this release:
Compact Disc (CD), Vinyl LP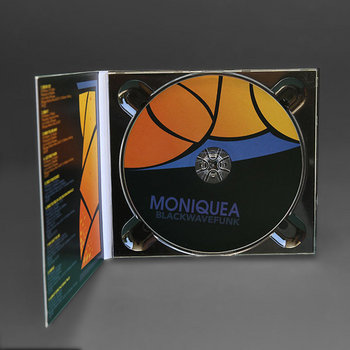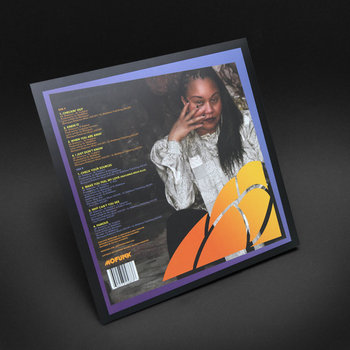 Speaking of 'Famous,' it's lyrics are more abstract. From what I gather, you aren't discussing love like you do on most of your other songs. What were you trying to convey?
'Famous' is about asking people what they're doing to contribute to this world. Are you just here trying to be discovered? Are you trying to love people? Are you trying to become somebody that's going to resonate with the world? I don't really like to bash—as you pointed out, everything I do in my songwriting is mostly about love. I know it's written in an abstract way, but it's really about people who are going about things the wrong way with no clue. With all of the stuff that you've been doing, if you're not famous now then you never will be.
Your past two albums have both been eight songs apiece. Why do you prefer to take the less-is-more approach?
I like to get right to the point. I'm not saying I won't ever make a longer album, but I'm the kind of person that wants you to get what I'm saying, and it doesn't take 14 or 16 songs to get my point across. I want people to really delve into the songs that I wrote and that I'm singing. You might love six or eight songs out of 14. My idea is to captivate the audience in a short amount of time and make them want to play it all over again.
You collaborated with Domino, who we haven't heard from in a while, on XL Middleton + Eddy Funkster's 'California Fly.' How did that come about?
That was the producers' doing. XL reached out and he was interested in working with Domino. They got into the studio, Domino liked the track and wrote to it, then they sent it to me. It was something I never dreamed of happening. I really appreciate Domino as an artist, and when I heard the song, it was so easy for me to come up with the chorus. I was just happy that they thought of me to be on the hook. It meant everything to me and it still does, it's one of my favorite songs still.
Would you have any examples of a perfect modern funk song?
There's a group called Psychic Mirrors, headed by Mickey de Grand IV. They have a song called 'Charlene' that blew me away, along with XL Middleton + Eddy Funkster, because we hadn't heard anyone on the modern funk scene drop something like that. It has a slice of that new wave funk, whether they knew it or not. I felt that inside of me. They came to L.A. a few years ago for a live show, and they had a huge band. We liked them so much that we went to that show, then turned around the next day and went to their next show in the Inland Empire.
Speaking of performances, I saw you recently toured overseas.
It's an experience like none other. XL Middleton and I were pleasantly surprised on each tour. We first toured in August 2016, and then we turned back around and went again this past April. I'm just floored by the number of people that come out to hear us, and the fact that they know our music. The Internet is quite the blessing, because I know if it weren't for that, it wouldn't be possible. We did five cities in Belgium, and even the smaller cities were packed. We're grateful for that, because sometimes the reception at home isn't that way. We get a nice reception, domestically, but it's different.
Why do you think you get such a strong international reception?
These people are ready and waiting, impatiently, for it. We here in the U.S. are used to getting what we want, how we want it. If you don't catch somebody one time, you'll be able to catch them again. In Europe, I feel that there's a sense of complete gratitude to have people like us share our music outside of the Internet with them. They show great appreciation, and I feel 100% blessed to share with them and get so much love.
Do you ever worry that adhering to modern funk so strictly could limit your potential audience?
Funk was born from a special place, and it is still inspiring people every single day, so I don't worry. It doesn't have an expiration date, because it's feel-good music. If you listen more and more, people are trying their best to put that element back into today's music. For me it's not a phase or fad, it's just what I do. It's something that's natural that can't leave.
Where do you see this relatively new style headed over the next few years?
The sky's the limit, really. I already see more artists embracing this music that we're doing, putting their ears to it and trying to figure out how they can do the same. I see it growing beyond a trend. Once people get ahold of it there's no letting go. I see big things happening and longevity far ahead.
—Jesse Fairfax