FEATURES
Mong Tong 夢東's Psych Pop Comes With Its Own Mythology
By Eli Enis · June 23, 2020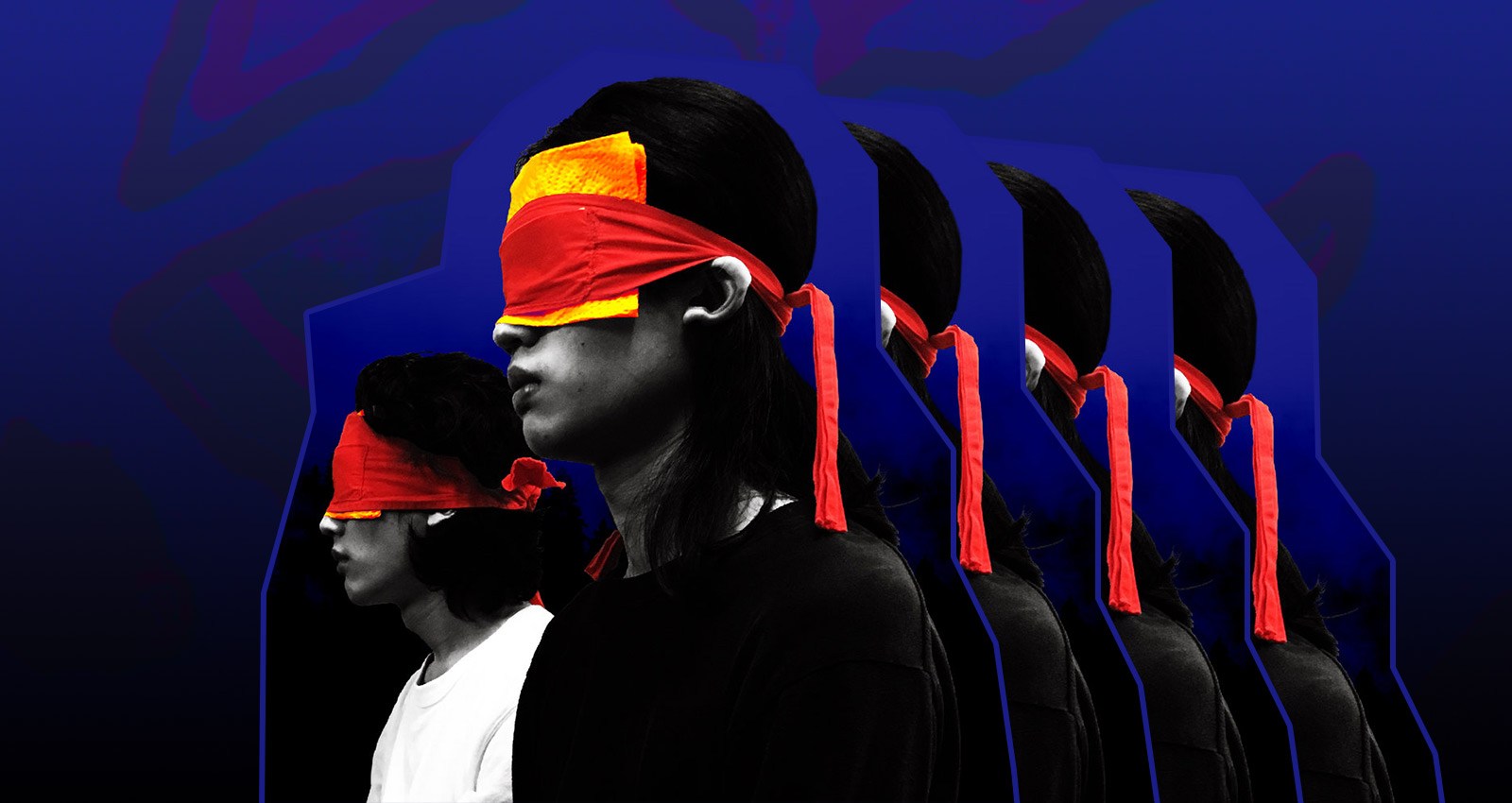 Part psych record and part conceptual art project, the debut album from Mong Tong 夢東, Mystery秘神, is both an homage to Asian folklore and a wild new entry in the conspiracy theory canon. The group's two members, brothers Hom Yu and Jiun Chi, currently live in southwestern Taipei where they're involved with a bevy of other bands. Jiun plays in the lush dream-pop band Fogbow, and a no wave group called PA66; Hom plays in a thrash metal band called Mutation 突變異種; and the two of them play in the superb art-rock group Prairie WWWW and a great, stonery jam band called Dope Purple.
Although they grew up together, the brothers never had a project of their own, so they decided to start Mong Tong 夢東 as an outlet for their enthusiasm for superstition. Both of them are fascinated with Taiwanese occult lore, UFO sightings, and ancient astronaut pseudoscience. Hom even runs an Instagram page where he posts old Taiwanese book covers that cross traditional Eastern symbolism with far-out psychedelia.
"We try to see our superstition as an art form," Hom says.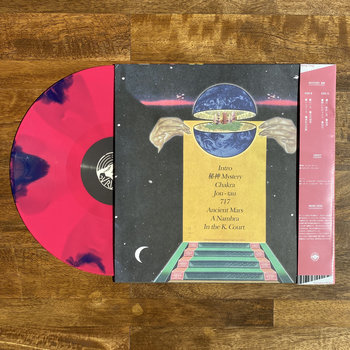 .
00:10 / 00:58
Merch for this release:
Vinyl LP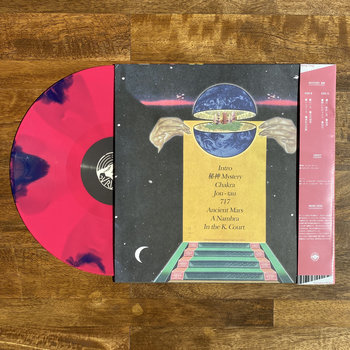 For Mystery秘神, they imagined a version of ancient Asia where all of the continent's superstitions were real, and wrote a record based on how that world would sound. Their songs usually consist of a lolloping bassline, a snakey guitar lead, and campy synths that could perfectly soundtrack both an '80s crime flick and a highly stylized video game. Their sound evokes the simultaneous futurism and nostalgia of vaporwave, and the duo consider it "sample-based" because of the post-production process, in which they cut up, loop, and re-pitch their jam sessions into structured songs. All of the percussion is constructed in Ableton; there are no vocals, but they do include a few soundbites from Taiwanese films and TV shows. ("Chakra," for example, features a bit of a dialogue about the connection between aliens and Hinduism.)
"It's really fun to find suitable samples to put in the music," Hom says. "You need to make them reasonable and dramatic at the same time. Sometimes, we feel like playwrights rather than a band."
Like any good play—or conspiracy theory for that matter—nearly everything about Mong Tong 夢東's presentation is connected, a reference to their multiverse of spirits, rituals, and enigmatic folklore. Their only existing press photo features the two brothers wearing red blindfolds that are stuffed with paper towels, the same attire worn during a Taoist ritual called 觀落陰 in which a priest guides you into the spirit world to visit deceased relatives. If you look closely at the album's detailed cover art, you can see pieces of that photo in the big blue lettering. The Taiwanese symbols in the record's title translate to "secret god" in English, which is a likely nod to the "ancient astronauts" theory they love so much: the belief that aliens visited Earth long ago and created both humans and modern civilization. Again, the album art reflects that in the form of a UFO using its laser beam to erect a skyscraper.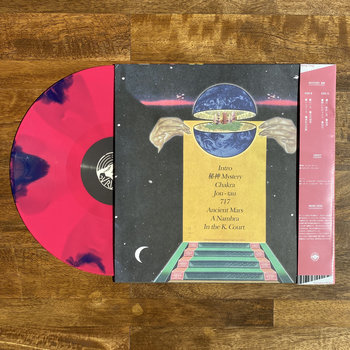 .
00:10 / 00:58
Merch for this release:
Vinyl LP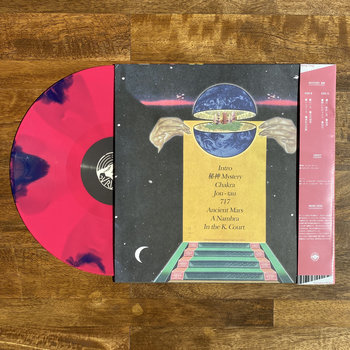 This isn't the brother's first foray into remarkably detailed album art. They turned the CD case for their 2019 EP, A History of Brightness, into a Caesar cipher puzzle, which used wingding font (an early internet alphabet of symbols developed by Microsoft) to conceal a clue about Mystery秘神—months before the record was even announced. Mong Tong 夢東 have revealed that the art for Mystery秘神 is also a puzzle that they encourage fans to solve, but they wouldn't provide any hints other than a suggestion that wingdings are once again involved.
"We collected most of the drawings from old books [and] magazines at first, trying to put them together," Hom says. "But it took us half a year to make every detail right. There were nine different versions for the artwork; [it was] really challenging for both of us."
However, the greatest mystery of Mong Tong 夢東 is their elusive third member, who's identified as 仝 on their Bandcamp page and credited with "sampler" and "vocal" contributions on the record. Apparently, Go Kurosawa of the Japanese psych band Kikagaku Moyo, and owner of Guruguru Brain, the label that's releasing Mystery秘神, doesn't even know who or what that member of the band is.
"The brothers are very much down-to-earth when we talk," he says. "But there's this transcendental member of the group called 仝 that seems to be an incorporeal life form of some kind. We really have no idea about it."
Kurosawa hasn't deciphered the puzzle in the album art, either. According to the band, no one has yet. But that's the thing about conspiracy theories: they're never fully resolved. And to Mong Tong 夢東, that's kind of the point.
"For us, this album is literally like a mystery," Hom says. "And the result is probably something we do not fully understand."