FEATURES
Michael Zerang, a Chicago Jazz Jack-Of-All-Trades
By Levi Dayan · March 27, 2023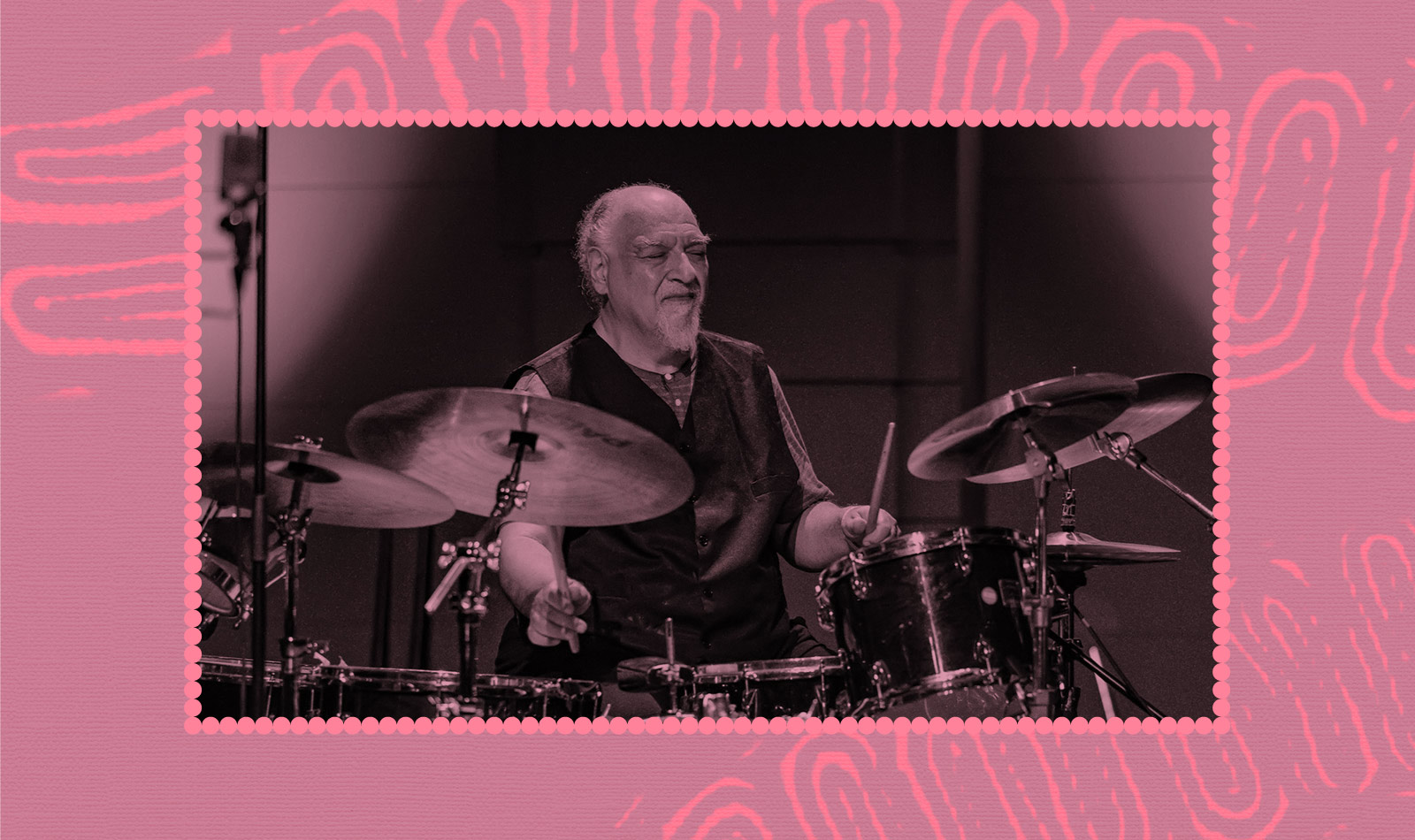 In a city like Chicago, it's rare for any artist to keep to one lane. Much more common is the idea of expansion, with musicians extending themselves beyond genres, disciplines, and mediums. Chicago-based percussionist Michael Zerang, whose work extends from free jazz and improvisation into theater and dance, is the perfect reflection of the city's multidisciplinary nature.
Zerang was born in 1958 in Chicago to an Iranian father and an Iraqi mother, both of Assyrian descent. His desire to become a musician took root at age 16 when he chanced upon a performance by visionary jazz legend Rahsaan Roland Kirk in San Francisco while hitchhiking across California. "I would say it was my first transformative live performance experience," he recalls. "I was so young when I saw that concert, and music has really been all I've been doing since. So I feel fortunate that the path I ended up taking was set so early."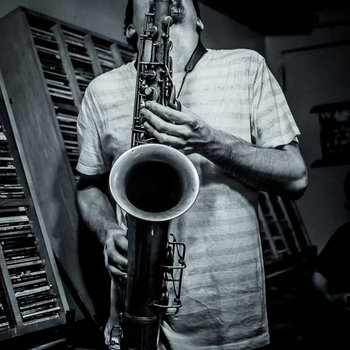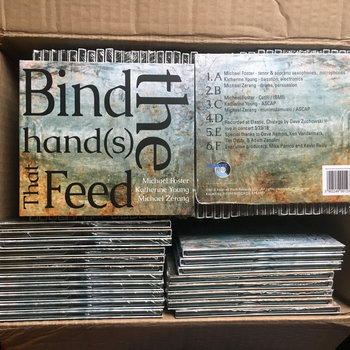 .
00:10 / 00:58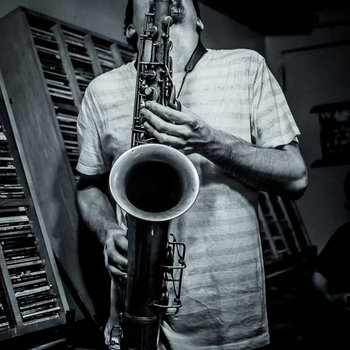 Merch for this release:
Compact Disc (CD)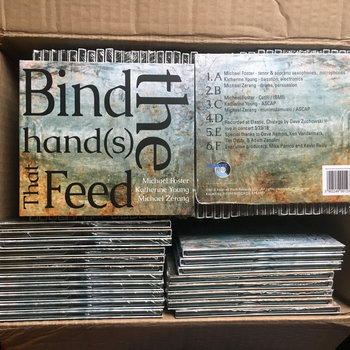 Immediately after his encounter with Kirk's music, Zerang connected with a neighbor named Daniel Scanlan. The two began playing as a duo, with Scanlon on violin and Zerang on darbuka, a West Asian hand drum. "He was quite a guy," Zerang says of Scanlon. "He was just a year or two older than me, but he really knew a lot about experimental music and free jazz and contemporary classical music, and he started to turn me on to all this stuff. I realized there was a whole other world." Zerang soon began performing as an accompanist for dance performances, which gradually gave way to work in both physical theater and puppet theater. "While accompanying dance classes, I reached an understanding of the physical aspects of the sound that I was creating in time, space, and duration, and how that aligned with the physical bodies that were in motion in the same time and space," Zerang says.
One of Zerang's earliest groups was a trio called Liof Munimula—"aluminum foil" spelled backward. The group featured Zerang on percussion alongside Scanlon on guitar, violin, and cornet; rounded out by an inventor named Don Meckley, whose creations included the hydro-kalimba and the radiotar (a radio with a guitar neck connected to the tuner), which doubled as works of art. Together, the group channeled a whole universe of mutant textures and alien sounds, creating a truly beautiful soundclash.
"In the 1980s," Zerang explains, "there were not many available venues for this kind of experimental music and new music. There were all these amazing people in town that just didn't really have anyone helping them present a show." As a result, Zerang founded the Links Hall Performance Series and presented over 200 different performances during his tenure as artistic director from 1985 to 1989, including Fred Frith, Christian Marclay, Ikue Mori, Andrew Cyrille, Roscoe Mitchell, and Fred Anderson.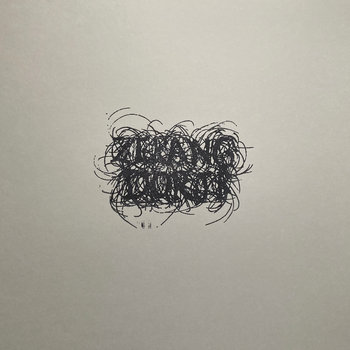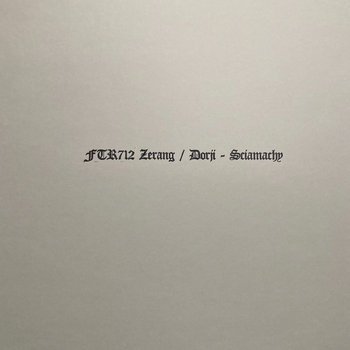 .
00:10 / 00:58
Merch for this release:
Vinyl LP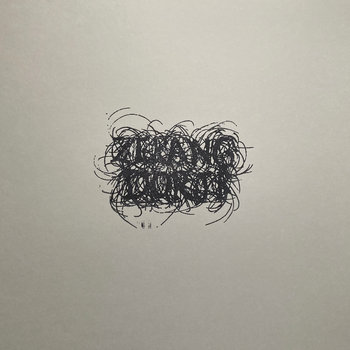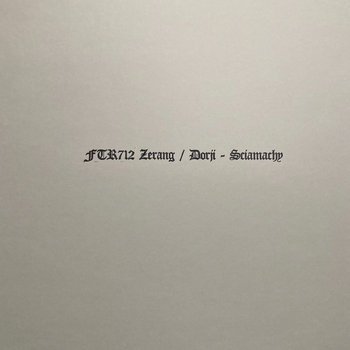 In the '90s, the music scene to which Zerang had been so actively contributing began attracting much more attention. In the early part of the decade, Zerang performed with prolific saxophonist and composer Ken Vandermark's breakthrough group, the Vandermark Quartet, and convinced Vandermark—who was planning on returning to Boston—to stick things out in Chicago; he's been a key figure in the city's music scene ever since. Zerang also began performing with the fire-breathing German free jazz legend Peter Brötzmann, first as a member of a trio with the legendary drummer Hamid Drake, then as part of Brötzmann's Chicago Tentet big band alongside Vandermark, and as part of a quartet with Kent Kessler and avant-garde journeyman Joe McPhee.
In the mid-'00s, Zerang was invited to participate in the Irtijal Festival in Beirut by the Lebanese trumpet improviser Mazen Kerbaj. At Irtijal, Zerang befriended many of the key players in the Lebanese experimental music community, like Raed Yassin and Sharif Sehnouai. "What was exciting about these young musicians more than anything is that they left it all on the stage, all the time," Zerang recalls. "It's almost like they thought, 'There's not going to be a tomorrow.' And it's not just that they played their ass off—it's their study. They were very astute and very deep. There was no artifice in it, there was no time for bullshit. I was very impressed by that."
.
00:10 / 00:58
After thirty-something years as a musician, Zerang released his first-ever solo percussion album Assyrian Caesarean in 2019. "I think, like most improvising musicians, playing solo never really occurred to me since one of the main reasons I was attracted to music in the first place was to engage with others," Zerang says, "especially with improvised music, where interaction with different energies, sounds, and approaches is so important. Over the years, I did make a few attempts at solo performing, but it never really felt right to me. It wasn't until the Italian Record label, HOLIDAY RECORDS, approached me with the idea of making a solo recording that I began considering it seriously. It was a scary proposition, but ultimately I'm glad I tried it. I have since continued to explore this lonely road."
Zerang's latest work, a collaboration with the Bhutanese free improv guitarist Tashi Dorji titled Schiamachy, finds Zerang producing a hurdy-gurdy-like drone not from any kind of percussion instrument but rather on a coffin created for a theatrical production of Moby Dick. The album is perfectly representative of his eternally curious approach; over 40 years since his mind was blown by Rahsaan Roland Kirk, Zerang is still finding ways to anchor his various curiosities in genuine human connection. "In my work as a musician, improviser, and composer, it was important to explore other art forms [in order] to find the common thread," Zerang says. "While the approaches to other performing arts are varied, there is something essential at the core of any live performance that happens when you're in communion [with other players] in front of an audience." Zerang has spent his life in pursuit of that moment.