FEATURES
The Vulnerable Indie Pop of Michael Seyer
By Teresa Xie · September 22, 2021
If you ask Michael Seyer about his approach to making music—whether it's the stories behind his personal lyrics or how he found his DIY indie-pop style—he'll tell you that most of it stems purely from necessity. "I don't write music for anyone," Seyer says. "I write it for myself."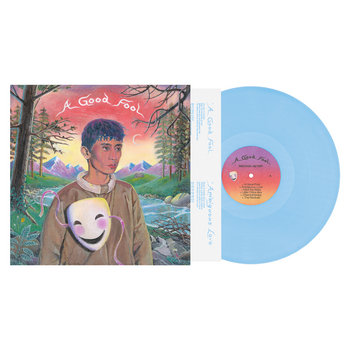 .
00:10 / 00:58
Merch for this release:
Vinyl LP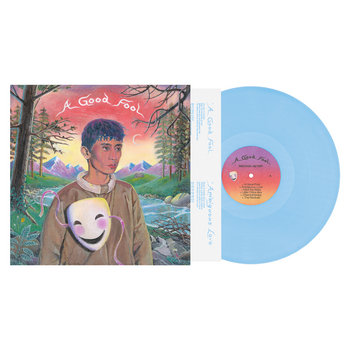 The Los Angeles-based musician's most recent album, A Good Fool, is not intended to be a universally relatable body of work, but rather an intimate tribute to heavy topics that have touched his life. "Wish I could go through all the things that cause you pain/ Wish I can go with you to chemo," Seyer reflectively sings of his father's cancer diagnosis on "Chemotherapy." The weight of such songs is balanced by Seyer's soft guitar strums and hushed, soulful vocals, and only feelings of reconciliation manage to peek through. "There's an ironic tension in the song, because obviously I don't want to go to chemotherapy," Seyer says. "But at the same time I do, because I want to be with my loved one."
But finding the right words to navigate the indescribable has not always been easy for Seyer. Growing up in the Philippines before moving to California when he was four, Seyer says many of his early memories in the United States are plagued by feelings of outsiderness and anxiety over having broken English. On "Little China Boy," Seyer dissects his identity as a Filipino immigrant over a steady and relaxed drumbeat, detailing experiences that made it difficult for him to fit into either Asian or American communities. "When I was young, being an Asian immigrant, people would automatically think that I was Chinese and call me 'Chinito,'" Seyer says. "I'd be really confused, because I'm Filipino. Asian identity is so fluid, but people always tend to relegate 'Asian' to one standard image."
When Seyer first committed to learning an instrument, it also came from a desire to fit in. "When I was like 10, my cousin would always come over and jam on the guitar with my older brother," Seyer says. "I got kind of jealous, so for two summers, I locked myself in my room watching YouTube videos until I got to a good place." Seyer garnered an interest in making beats in high school, when he started hanging out with a group of friends who were well-versed in the production side of making music. He says he would frequently go to his friend's house to study recording gear and interfaces, until he built up enough knowledge to buy his own and record by himself. "Naturally, my way of making music just became DIY, because I was just learning and relearning how to do everything from my bedroom," Seyer says. "Even though now I have better technology and access to tools outside the DIY space, I still feel compelled to fall into the DIY style of things."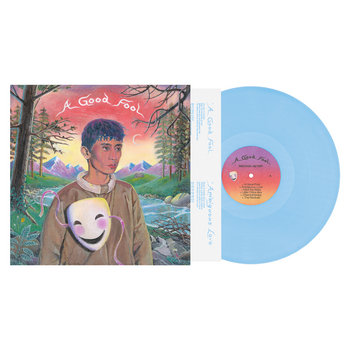 .
00:10 / 00:58
Merch for this release:
Vinyl LP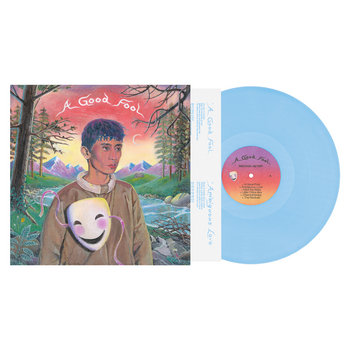 And much like Seyer's previous EP Bad Bonez, which he self-released in 2018 right before graduating college, Seyer recorded A Good Fool entirely in his bedroom. In May 2020, Seyer moved out of his parents's house in Gardena, California into his own place a few minutes away. He says the process of transitioning to a new space and being forced to build his home studio from scratch again shaped the way he approached making the album. "For a while last year, my shit was just laying around, and all I had was my acoustic guitar," Seyer says. "That helped me strip down the songs on the record, because I would start them on my guitar, and then just flesh them out when I built the studio again."
The pandemic afforded Seyer not only the time to sit down and create the album after leaving recording on the backburner for a few years, but also the space to more deeply explore his own identity and experiences. And although he says that he's still surprised that people continue to listen to his music, his definition of success is being able to articulate his personal experiences in a way that feels sincere and genuine. "For this record, vulnerability is my main ethos," Seyer says. "My identity isn't something that's completely static, and through writing songs that talk about memories and themes personal to me, I want to describe it as something that is fluid and dynamic."