FEATURES
How The German Countryside Inspired Matias Aguayo's Psychedelic Album
By Andy Thomas · October 27, 2017
Matias Aguayo's recently released album with his new band, The Desdemonas, soundtracks a fictional city called Sofarnopolis, where groups similar to his, Cold Fever and Jonnie Frugo, play for their teenage fans at the legendary Rabbithole nightclub. It's equally surreal and nostalgic, paying homage to Aguayo's youth in his hometown in the German countryside.
With releases on his own Cómeme label, alongside other "ritmo lunatics and self-styled electronic primitives," Aguayo has created a unique style of psychedelic Latin house. Whether through his performance-based DJ sets at his BumBumBox street parties across Latin America, or the mystic imagery of the label he set up, Aguayo has always brought a sense of theatre and magic to dance music. It's no surprise that the ex-drama student mined his love of film noir and graphic novels to create the fantasy world of his new album.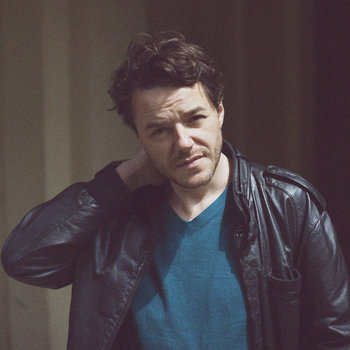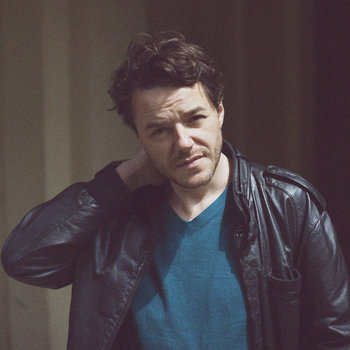 Merch for this release:
Compact Disc (CD), Vinyl LP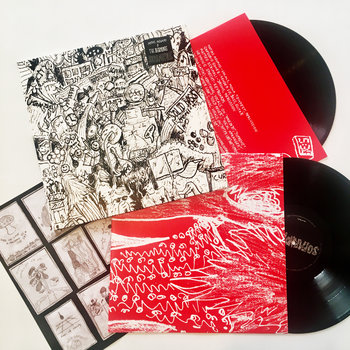 Aguayo conceived the idea during a return visit to his childhood home near Cologne, Germany. "I wanted to create a different situation for myself to create new music," he says from his home in Berlin. "The idea was to create a temporary studio so I could focus on just making music in a free space. I really wasn't thinking of making an album with a band or anything."
The trip rekindled the innocence of his early foray into music. "This somehow took me back to my teenage years when I was just making improvised music from my bedroom and working very free without any expectations from anyone," Aguayo says. "It also made music references as a teenager come up somehow. But it was more like a work of memory in the sense that it was about recreating the feeling of the music I heard growing up. And this idea of imagination and also the way music can make you travel in time is something that is very important to me."
Encamped in the Cologne countryside in his back-to-basics studio, Aguayo began to notice a commonality between the tracks he created. "It started to feel kind of fictional and somewhat cinematic," he says. "When I work on lyrics, the process always has something magical about it; I very intuitively sing this improvised stuff that sounds English or Spanish or German, but is really just made up. So out of nowhere the word 'Sofarnopolis' appeared. The word felt like a city so that became the name of this imaginary place that I started to build this story around."
As the lyrics started forming a narrative, Aguayo began to draw a series of sketches. This also became an important component to this album's tale. "I'm very much a fan of comics or graphic novels, and these drawings were intuitively inspired by these things," he says. "The drawings really come from improvisation and reflect the moods of the songs I was starting to create."
The textures of the music he began to create can be attributed to Cologne's late-night radio he heard when he was a youth: "I would sit up at night and record the strange sounds from the radio onto cassette tapes, so all the ultra short wave noises," Aguayo says. "That's also when I heard all this incredible music like Tuxedomoon and Minimal Compact, which Crammed Discs were releasing in the '80s. And this was all very influential to me."
Merch for this release:
Compact Disc (CD), Vinyl LP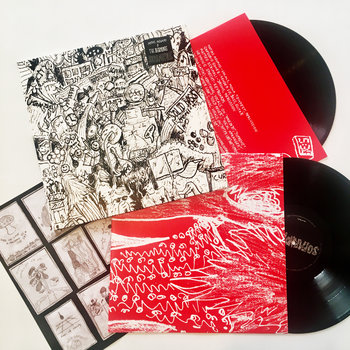 The Desdemonas line-up consists of drummer Matteo Scrimali from Italy, keyboard player Henning Specht from Germany, guitarist/bass player Gregorio Gomez from Colombia (who co-wrote many of the album's songs), with Aguayo on vocals, keys, and effects. Recorded in Berlin, Sofarnopolis feels raw and organic, mixing '60s garage and psych, motorik krautrock, dubby post-punk, and '80s EBM with the kind of free-form experimentation that we've come to expect from the idiosyncratic Aguayo.
While a rock-tinged concept album might seem like a departure for a man who began making minimal techno for Cologne's Kompakt label, Aguayo has always challenged expectations. In the late 2000s, when many producers from the German techno and minimal scene got stuck in a Eurocentric rut, Aguayo drew on his Chilean roots, creating abstract Latin house tracks seemingly inspired by labels like Disco Fuentes as much as Trax.
Aguayo's love affair with dance music began in small town Germany, where the Chilean émigré—he moved to Germany with his family at the age of three to escape Pinochet's dictatorship—found his identity through Cologne's house and techno scene of the early '90s. "I was born in Chile, grew up in Germany, and lived in Peru in between so I grew up with some messed-up identification, and techno and house was a place where it didn't matter anymore," Aguayo recalls.  "It was a place where so many different life models and sexual orientations, etc. could co-exist. It really was the place for the aliens so I really felt at home there."
In Cologne, Aguayo forged working relationships at spaces like the Liquid Sky club, working with producers such as Christian S, who later joined Aguayo at his fledgling label Cómeme in Buenos Aires. "When we started Cómeme it was just a label out of our imagination, we kind of pretended we were a label," Aguayo says. "It was MySpace times and we were uploading videos of records that didn't exist, and people started to get interested in us." Founded in 2009, Cómeme soon became a hub for Latin America's alternative electronic music scene with artists like Mexico's Daniel Maloso, Chile's Alejandro Paz, Argentina's Ana Helder, and Colombia's Sano. They specialized in gritty, Latin industrial funk and jacking house which attracted renowned DJs like Trevor Jackson and Erol Alkan.
Merch for this release:
Compact Disc (CD), Vinyl LP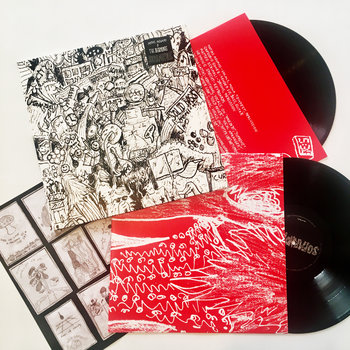 From the raw urgency of their beats to their vast alternative mixes (everything from distressed cúmbia to bone-crushing acid), through to their primitive artwork, Cómeme soon became one of the most distinctive electronic independent labels. "Most of the artists on the label are people I discovered while traveling with producers approaching us with music from different sides of the planet," Aguayo says. With releases that stretch from South America and Cologne to Russia (Philipp Gorbachev) and Poland (Julia Kasprzak), there's a distinctly pan global family aesthetic behind Cómeme.
Aguayo's new band and album epitomize that aesthetic. "I've always had a collaborative approach and I want to dive deeper into that," the producer says. "I've no idea where the project will take me—and that's really exciting. My dream is that people can dive into the album just as deeply as they did 20 years ago when you maybe only had five albums. In the times we are living in, we need these imaginary utopian spaces like Sofarnopolis to be able to work for a better future and alternative ways of thinking."
—Andy Thomas